Gen Y Speaks: I felt lost studying overseas. A year of online classes in S'pore due to Covid-19 has changed that
I am a second-year business student at Peking University's Guanghua School of Management. Due to the Covid-19 pandemic and closure of borders, I have remained in Singapore since January 2020 and have been attending lessons online.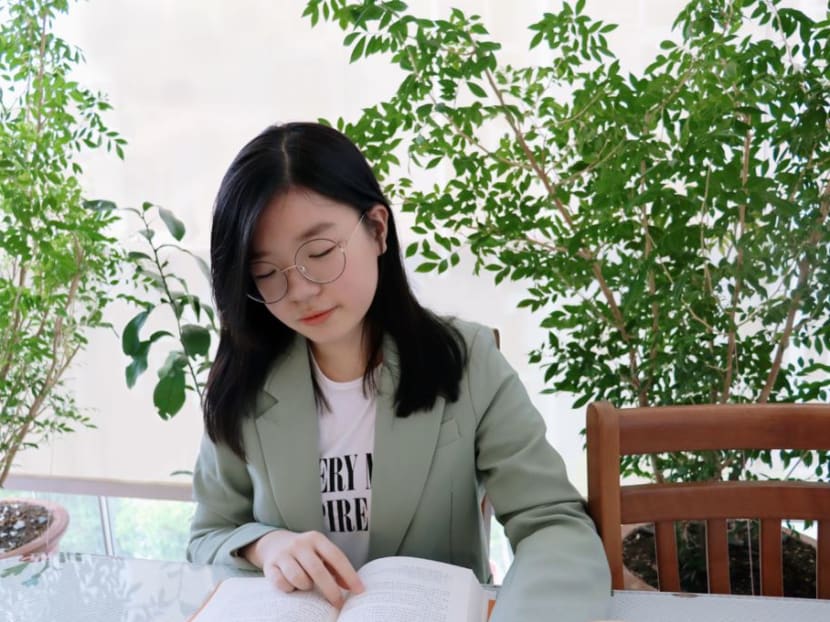 I am a second-year business student at Peking University's Guanghua School of Management. I first went to study in Beijing in September 2019 and came back to Singapore for a semester break in January 2020.
Due to the Covid-19 pandemic and closure of borders, I have remained in Singapore since and have been attending lessons online.
Here, I would like to share why I went to China to study, my journey so far, and what I have learned.
My decision to pursue an undergraduate degree in China came as a surprise to some around me.
But I have been fascinated by the cultural environment in China since my participation in the Bicultural Studies Programme when I was in Nanyang Girls' High School and Hwa Chong Institution.  
I also wanted to take a leap of faith and study in another country that was different from the one I grew up in as I felt that doing so would help me become more adaptable and resilient.
In Beijing, I found my home with a group of tight-knit friends at school. Slowly, I started to build a life at Peking University.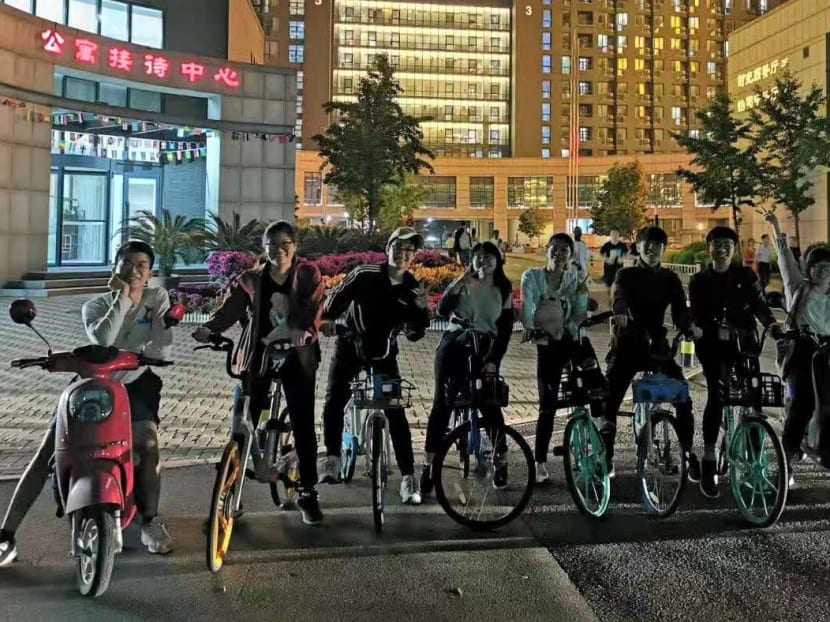 Yet everything came crashing down after the honeymoon phase in the middle of the semester.
Not being able to speak Singlish took its toll on me, and I missed being able to jio someone out and to have someone understand a language I was too familiar with.
The academic aspect was the toughest. 
Even though Chinese is a subject I excelled in, getting used to a fully Chinese-speaking environment and learning to translate academic jargon in my head proved to be quite a challenge.
Business students at Peking University have to take the same level of maths as other science majors, and I struggled to understand the formulas and models taught as many were built on concepts that I had not even come across before, as I did not take subjects such as Physics in junior college.
The emphasis on mathematical thinking was not what I had expected as a business student.
In a larger context, I also had to learn how to fit into a relatively different culture and understand how to better interact with classmates.
Nights were spent crying with other international students as almost all of us broke down at some point.
Even worse was when I contacted pneumonia just a month before the finals in my first semester, and missed classes while undergoing intravenous therapy.
Somehow, I finished that semester.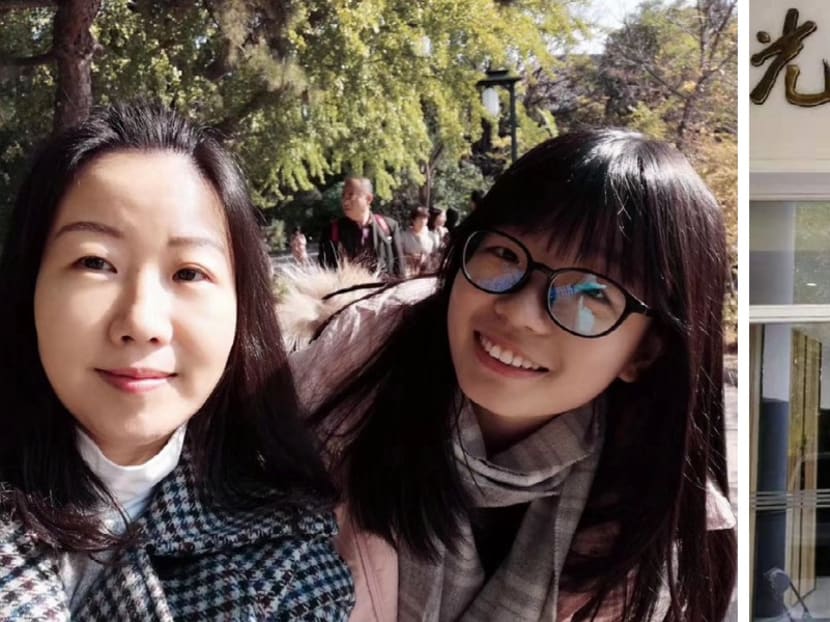 I was then eager to use the winter break to get a bit of rest and reflect ahead as I returned to Singapore for the holidays in January 2020.
Then came the news of Covid-19. We were suddenly informed that the next semester starting February 2020 would be moved entirely online.
As the classes were live, it didn't feel much different from before. My classmates and I talked on WeChat between classes to discuss the syllabus, and it felt as though we were right beside each other, chatting as per usual.
As the pandemic continued, I started my second year first semester in September 2020 still in Singapore, attending classes online.
But by now, most of the local Chinese students were back on campus.
The school then had to face the enormous task of balancing both offline and online classes.
Problems surfaced, such as some classes not providing an online option and lecture recordings having audio or image glitches.
We had to find ways to work around such problems so that we could catch up with our studies.
As the days passed, I slowly realised that I was focusing on my studies only and preoccupied with catching up with my peers, rather than exploring all about China as I had hoped for when I decided to go to Peking University.
Online classes gave me an idea, and I thought, why not start some activities online?
Soon, I started volunteering virtually in China as an English teacher, and had great fun interacting with primary school students in China.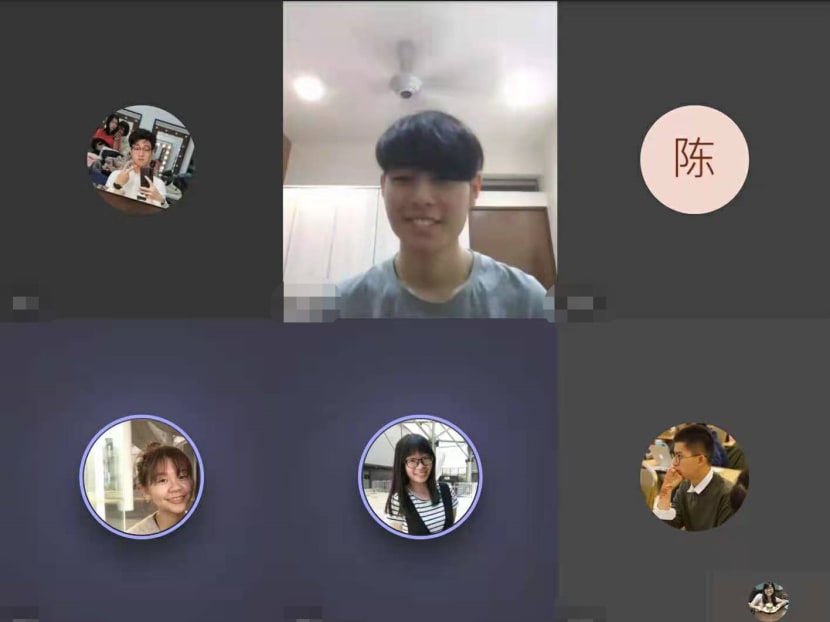 After recognising tensions building around us due to Covid-19, my friend in China and I decided to direct a documentary that would allow people from all over the world to share why they chose to make certain decisions during the crisis.
Our aim was to allow different sides to better understand each other.
We had the opportunity to bring together people from all over the world, including different areas in China, Singapore, Italy, Japan, Malaysia and the United States.
I also joined Peking University's social media team to help craft posts and articles on its social media accounts, further exploring China's media landscape.
As my second year first semester draws to a close, I realise that contrary to expectations, this virtual environment that I have been studying in for the past year has allowed me to step back from everything and look at it from a different point of view.
Initially, I was desperate to immediately adapt to my new school life, and was immensely disappointed in myself when I didn't manage to do so.
My focus was on my studies and I had little time for anything else.
This was a completely new situation for me, as I had always loved to be actively involved in community activities and projects in my school days in Singapore.
I wasn't sure what to do then, and I guess that in hindsight, I wasn't giving myself enough time to adapt and learn either.
But online classes provided me with the space needed to step back from the situation.
With time saved from commuting and with me spending more time at home in general, I had the opportunity to reorganise my life, rethink what I wanted to learn from my studies at Peking University, and how I wanted to learn it.
Because almost everything was moved online, I then had the opportunity and time to try new things, such as virtually directing a documentary, dabbling in media projects and volunteering in China.
All these activities allowed me to have the chance to communicate with more people and understand more about the Chinese culture, as compared to offline sessions where I probably wouldn't have much opportunity to interact with those outside of Beijing.
Additionally, I also came to understand that although the lessons are tough, they were also a way for me to understand and learn a different way of thinking.
Next semester, I can't wait to begin my marketing specialisation and explore China's media and marketing scenes further.
Looking back on the year 2020, many of us would call it an immensely unusual one, and  not a happy year for many.
I am privileged in the sense that I could spend the year mostly in the comforts of my own home, and I cannot even begin to imagine how difficult the year was for others.
The collateral damage dealt by Covid-19 has been immense to the point that there probably would not be a "pre-Covid" state to return to. More than a million have not lived to see this year, and many are still bearing the brunt of this pandemic.
We can only hope that the combined efforts of humanity will allow such a situation to pass soon, and meanwhile, do our best to help in our own way.
I believe that my experiences and reflections have barely scratched the tip of the iceberg of life. 
But if one day when I am well into my adulthood and lost on the path of life, then I hope that I could look back on this piece of writing and understand this advice that my 20-year-old self took a few semesters to grasp: It's alright to be lost sometimes, we just have to give ourselves time to learn how to thrive.
ABOUT THE AUTHOR:
Estella Zhang Qiming is a second-year business student at Peking University's Guanghua School of Management.