Gen Y Speaks: I have not achieved my dream to write a novel, but I no longer fear failure
I'm going to fail. Usually, when we go into something — an interview, a job, an exam — we don't think about failure. We want to believe we'll succeed.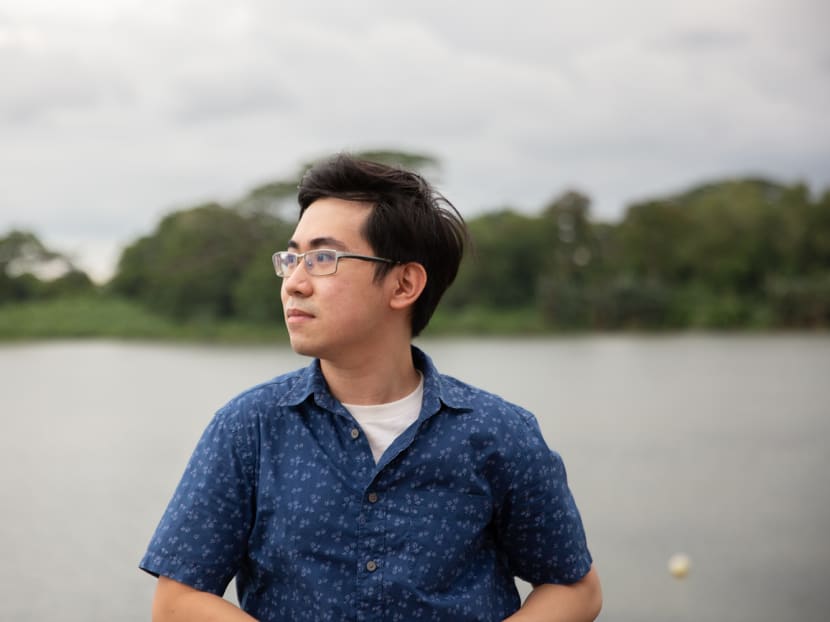 I'm going to fail.
Usually, when we go into something — an interview, a job, an exam — we don't think about failure. We want to believe we'll succeed.
I had that same belief when I decided to become a writer.
It was 2017. I, then 20, was in national service. My Operationally Ready Date (ORD) was in a few months, and I was thinking about what I wanted to do next.
Why not be a writer?
I had always been interested in stories; reading them, and also watching them in anime. But I liked dreaming up stories, too.
They kept me occupied through classes in school, and the habit lingered. Once, to while away the hours on guard duty, I imagined a story where a Muggle had somehow snuck into Hogwarts. My conclusion was a painful one, but it was fun.
I had never thought of becoming a writer before, but when I did, it seemed to make sense. If I could dream up a story, surely I could write one too.
We often talk of "safety nets", a plan B in case things don't work out. So I set up a plan B, too.
After my ORD, I enrolled into university that same year. That was my back-up. My plan A, my goal, was to publish a novel by the time I graduated.
It seemed like a great plan. From where I was, I couldn't see how it might go wrong.
DESTINED TO FAIL?
But the moment I entered university, I started seeing warning signs that I would fail.
First, I did not have a background in writing. My family members were engineers, lawyers, doctors and businessmen. Beyond essays for exams, I had no other writing experience.
My fellow undergraduates were also doubtful. Singaporeans aren't creative. They said it like a curse, as if it was our destiny, a foregone conclusion.
Even professors hesitated. In my first semester, I took a module on Singaporean literature. After a lecture, I asked the professor whether it was possible to be a full-time writer in Singapore.
With a sad smile, he told me it was difficult. There was not much of a market for it.
I ignored them and went ahead. I attended creative writing workshops and Googled writing tips — lessons from published writers. I fundamentally believed I couldn't fail.
Looking back now, it was naïve. Even arrogant. But that was how I felt.
The years passed in a blink. But my characters, they were incoherent. My plots were a tangled mess. I wrote drafts, but always found them lacking. In the end, they were discarded.
In April 2021, I finished my final exams. Graduation was a few months away, but I had nothing close to a completed novel.
I was destined to fail.
AN INESCAPABLE TRUTH
After my exams ended, I gave up.
Maybe it's true. Maybe I'm not creative enough.
I stopped writing. I told myself there were more important matters. I needed to pay off my tuition loan. I needed to find a job.
The pandemic was rumbling on. Everybody wanted a stable job. When I met friends, it was all we talked about.
I was looking, too — submitting resumes, doing tests. Those went well. But during the interviews, I stumbled. There was a question I couldn't answer.
"So, what else did you do in university?"
I was working to publish a novel. But where was the proof? I had no portfolio, nothing published. All I had were four years of uncompleted drafts, locked away into a folder I couldn't bear to look at.
My job search continued. In October, I went on stage to receive my degree. What should have been a moment of pride was instead a moment of crushing defeat. I listened to my friends talking about their new jobs, and I had little to show.
I felt useless. Everyone else around me was working.
I only had a folder full of failures.
LOOKING BACK
Even then, the folder stayed on my computer.
In November, I turned 25. But there was no celebration. I had flunked yet another interview, this one for the position of tuition teacher.
I broke down and cried. I was sick of failing. I wanted to do something else, but no matter how much I thought, only one thing came to mind.
Write.
So for the first time in six months, I opened the folder and looked through my drafts, my "failures".
Why did I want to become a writer?
I started asking myself that, trying to remember why. I went back to the stories I first read and watched.
What I found was this.
To be hooked in by a character's story is to see their life from their perspective. It is to see a perspective that's not ours, and that is transformative.
You start paying attention to things in places you previously never noticed.
For me, that was what lay at the heart of writing. It was a desire to step outside of my own life — to understand, even if only for a moment, what it meant to be another person.
That night, I realised I couldn't stop writing. Even if all my drafts so far had been failures, I could not bring myself to let go.
FAILURE AND SUCCESS
We like to celebrate success stories. At the same time, I think we tend to gloss over failure. We avoid it, understandably, because it's painful.
And I have had successes, too. In January, I finally found a job as a business development executive. So in the day, I write reports and proposals.
At night I continue writing, this time on a novel I hope will one day be published.
But the more I've continued to write, day and night, the more I realised that failure is inescapable. When my proposals go through, it's after multiple revisions. The first draft is never perfect. The second, the third, they get better — but still, never perfect.
Writing a novel is similar. You will end up with bad scenes. Reading your own writing will make you cringe. But if you don't accept that, you won't have anything to polish. If you can't see past the failures, that's all you'll focus on.
When that happens, you end up forgetting why you're here.
Singaporeans aren't creative. You'll fail.
In the past, that was a fear nagging at me. Now, it has become my mantra: A curse I want to see dispelled.
Last year in December, I visited the Woodlands Regional Library. They have a "Singapore Collection", and if you look, you'll see the shelves there are barely a quarter full.
If Singaporean stories let us see the perspectives of fellow Singaporeans, then we as a nation have so much more room to grow, to understand about one another.
Yet if we keep holding on to that belief, that Singaporeans aren't creative, those shelves will never be filled. If we let the fear of failure hold us back, that same curse will haunt our future generations.
Yes, we will fail. But the story starts when we pick ourselves up and keep moving forward.
ABOUT THE AUTHOR:
Brandon Mao, 25, works at the online counselling platform Talk Your Heart Out as a business development executive.