Gen Y Speaks: I pursued my business dream despite self-doubt and parental objections. A tough chat with them helped
My dad once followed 3m behind me when I was doing old-school door-to-door sales three years ago. He was afraid I would get kidnapped.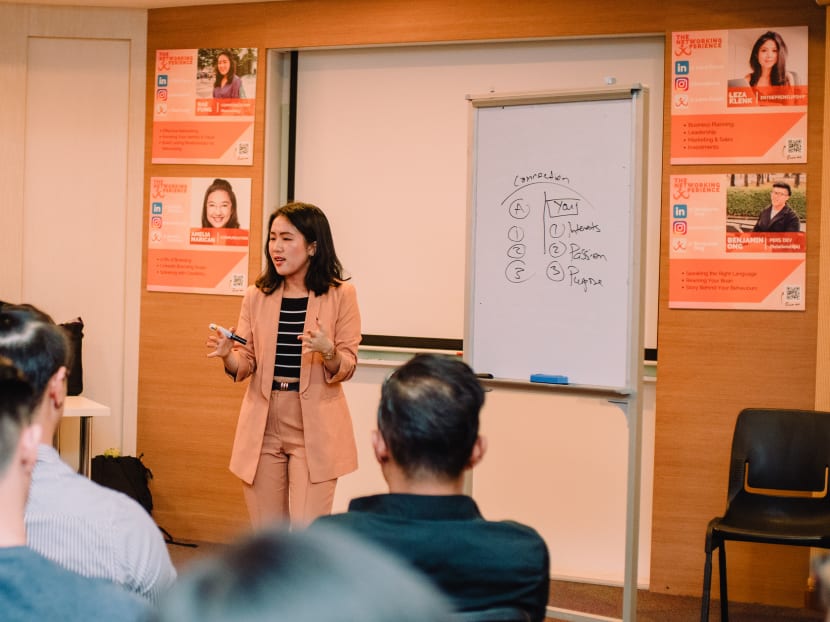 My dad once followed 3m behind me when I was doing old-school door-to-door sales three years ago. He was afraid I would get kidnapped.
My usually shy mom invited her friends to my product fair, hosted her friends and started selling products for me.
This was a change from five years ago, when both my mom and dad were extremely against me running my first homecare products distribution business and doing freelance work as an emcee and life-skills trainer.
I was then in my first year of university as a communications major.
When I was out at business meetings or learning from my mentors, my phone would start ringing incessantly at 10pm.
"Focus on your studies… Once university is gone, it's gone. Better study hard so if this business thing doesn't work out you have a backup plan."
"Haiya okay I hear you dad."
I brushed aside his words because a little part of me was afraid he would be right.
For all my academic life, I would study till 3am believing that every bit of my success depended on it, only to receive a FAIL among a class full of As and Bs.
Most significantly, my two years of junior college were a constant struggle of staying afloat in my studies.
Every shred of motivation left was fuelled by caffeine as I lost 7kg in three months, using every minute of recess time to study.
I had nights where I hid away in my pitch dark room, crying into my pillow saying, "God, why can't you take away my pain?"
I just didn't understand how others were effortlessly sprinting ahead of me while I struggled to stay in the race.
This led to my desperate quest of discovery to find something that I truly enjoyed and was actually good at.
When I was 15 years old, I started volunteering as a grassroots leader in the People's Association Youth Executive Committee. I emceed constituency-level events such as awards ceremonies and family carnivals.
I immediately fell in love with the stage, and being able to bring energy and joy to an audience drove me.
In my first year of university, I was introduced to my first business and life mentor through a friend, which opened my eyes to personal development and alternative ways of earning.
I started studying powerful principles and teachings from American self-help authors Napoleon Hill and Dr John Demartini, just to name a few.
I met other students who were also building income through side hustles in fitness coaching, life-skills training, video making, or teaching tuition.It completely broke through my existing paradigm on how money can be made.
All my life, I believed that my path to success had to be getting good grades and getting a well-paying job.
With this new realisation, I doubled down on building my portfolio as an emcee, hosting weddings, global tech conferences, roadshows and dance competitions, to audiences of over 1,500 people.
I started communications training and life-skills programmes in schools and conducted workshops on networking for students and entrepreneurs.
I finally found something I am good at and completely enjoyed — speaking, emceeing and training.
Yet, this worrying thought crosses my mind all too often: "What happens after university? Can I really make a full-time income doing what I love?"
So for years, I hid my side gigs from my parents. Deep inside, I didn't believe I could make a living from them.
I had been an average student despite the hours I put into studying, so how could this be any different?
What if I followed my heart only to wind up a failure? I can already hear the "I told you so" ringing in my head.
By the time I was in third year of university, it reached a point where I just didn't want to hide anymore.
I decided it was time to have an honest conversation with my parents and share with them that I really want to build my own business instead of working a nine-to-five job.
I didn't know exactly what I was going to do, but I knew that simply focusing on my university studies wasn't going to help me.
I wanted my side hustles to be an avenue for me to discover my interests and utilise my gifts.
My parents gave me that "you gotta be kidding me" face. They didn't get me fully… they thought that perhaps this "entrepreneur thing" was just a phase.
In my final year of university, I showed my parents that I was committed to pursuing my interests in my emceeing and training side gigs while maintaining decent grades.
I took on bigger jobs for well-known clients such as DBS, Nanyang Technological University, the Singapore Armed Forces, Samsung and People's Association, hosting for audiences that include ministers and chief executives.
I networked extensively, with over 150 coffee meetings with established entrepreneurs in a year, and documented my work on social media, sharing communication tips and inspirational stories.
By the time I graduated from university in 2020, I had some 2,000 followers on Instagram and people messaging me to ask for communications-related advice.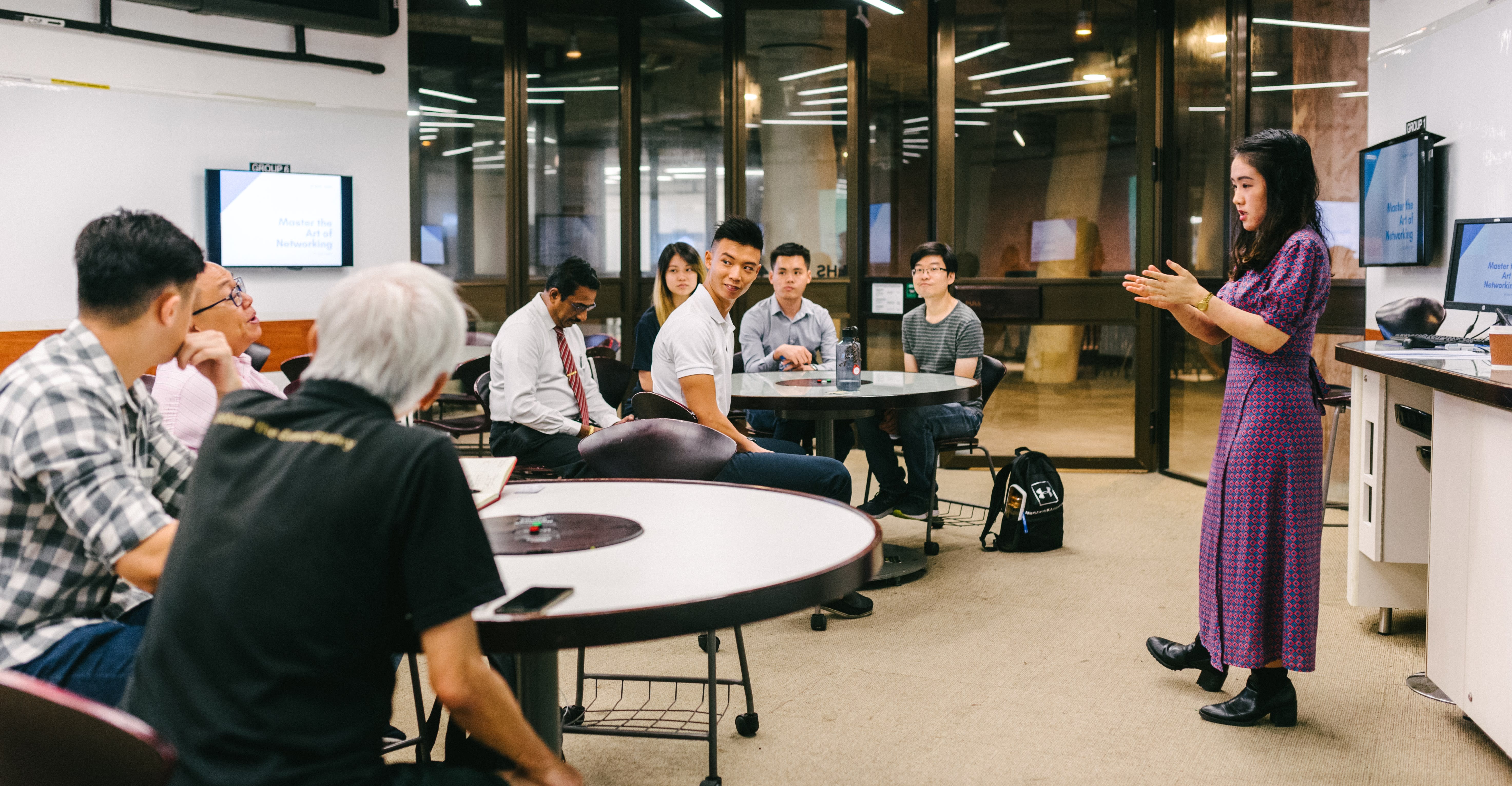 One day, I received a direct message from an entrepreneur asking me if I offered any coaching services after he came across a video of me conducting a networking workshop.
That showed me that starting a communications coaching business was actually possible.
And so I did, and my clients today include a top cryptocurrency training company in Singapore and companies from other parts of the world — including the United States, Canada, Australia and South Africa.
I am on the executive committee of Asia Professional Speakers Singapore, the leading professional speakers' association in the region, despite being the youngest member.
Looking back, one major turning point for me was the tough conversation I had with my parents.
It helped me see things from their point of view — they just want me to be happy.
It's just that their version of happiness and success differed from mine.
I needed to communicate my version of happiness and show them that I was committed to it.
When I shared with them that I wanted to build my own business one day, it became a promise to myself I couldn't go back on.
There were low moments, for sure. The first two months of starting my coaching business, I secured only two clients out of 20 sales calls. One of those clients asked for a refund.
Before I could let the thought "you're going to fail" pull me down, I remember the declaration I made to my parents — that I was going to run my own business and do what I love no matter what.
There's no Plan B.
Today, my parents have my back 100 per cent in my entrepreneurship journey. They celebrate every high and journey through every low with me.
Tough conversations are hard, but they are worth it.
ABOUT THE AUTHOR:
Rae Fung is a speaking coach who regularly shares her personal reflections on Instagram (@raematrix) in the hope of empowering others.