Gen Y Speaks: I'm fulfilling my dream of moving out to live alone. It has been a journey of self-discovery
I have always romanticised the idea of moving out and living alone.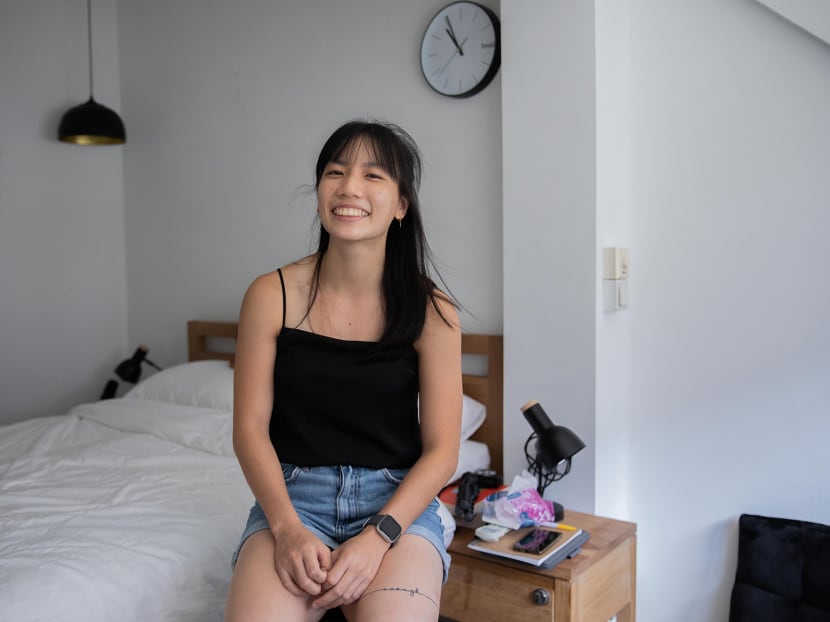 I have always romanticised the idea of moving out and living alone. 
From going on a solo trip to New Zealand to bungee jumping and skydiving, I am an adventurous person by nature. So I recently decided to make living alone my next adventure.
I made this move bright-eyed, wanting to become a better version of myself.
This may sound like a cliche, but I believe in putting myself in uncomfortable situations to grow. 
I wanted to learn more about myself, become a more responsible adult, and have more time and space to grow my fitness coaching business while studying for the Bar Examinations.
It's been a month since I moved out and there have been ups and downs.
HOW IT ALL BEGAN
I used to feel guilty for having thoughts of moving out.
I have a loving and supportive family, so why should I be away from them? 
When I brought up the idea to family and friends some years back, the prevailing view was that moving out in my 20s is impractical because I should be saving up for my own home instead.
I begrudgingly suppressed this desire in a bid to do what's "right". 
One day, I came across the concept of individuation.
This means to create your own sense of self separate from the people around you. You develop your own values and belief system to form your own personality.
It made me realise that there's nothing wrong with me thinking differently and wanting something different from everyone else.
For so long, I believed that there was only one way to live my life. I let the trajectory of my life be dictated by the values of the people around me, even if they weren't my own.
To convince my parents of my plan to move out, I prepared a Powerpoint presentation.
As part of my research, I made a trip to the supermarket. I created a spreadsheet detailing the cost of every item as well as subscriptions and payments I have to make for the next few months.
I showed them my latest bank account statement and current income to prove that I was in good financial standing. I had a pros and cons table listing reasons why I should and shouldn't move out. I gave a passionate speech about how it would be an opportunity for growth. 
I braced myself to rebut any objections they had. To my surprise, they simply said "okay".
I decided to rent an apartment from a co-living space. In just seven days, I found an ideal place in central Singapore, signed the three-month lease for a studio unit and moved out of my parents' home.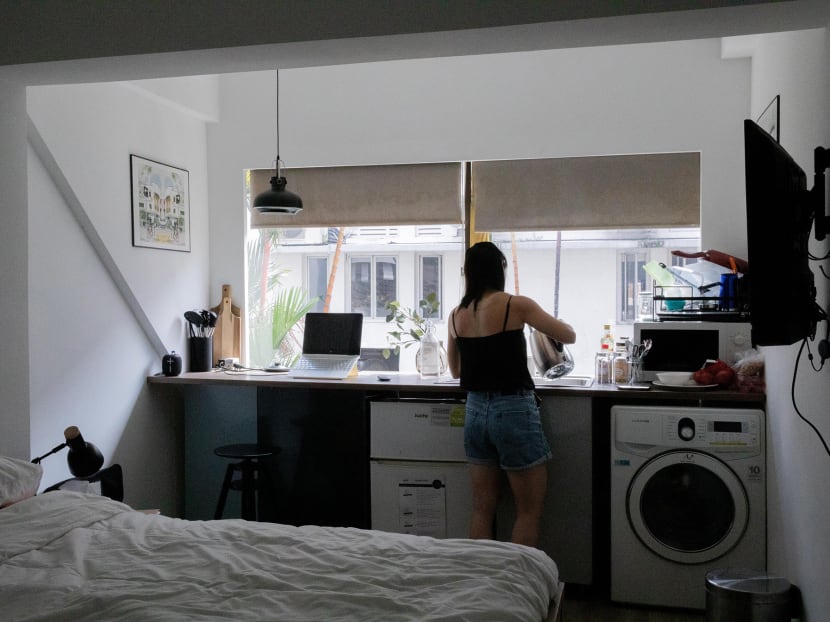 FEELING LONELY AND FINDING UNEXPECTED FRIENDSHIPS
As a self-proclaimed "extroverted introvert", I crave for alone time when I reach home at the end of a workday.
When I lived with my family, after dinner, I would retreat to my room to recharge my social battery.
Yet, since living alone, I've been craving for more human connection.
I started making conversations with strangers — people at my gym, cashiers and stallholders I buy food from.
Once, I saw an uncle working at the supermarket wave at me. I was so excited to walk over and talk to him, only to realise that he was just reminding me to check-in via SafeEntry.
Living alone, my days seemed to drag on forever.
Meals are quick because I cook and eat by myself. Unlike being at home or living in the university dorm, I didn't have people around me readily available for conversations.
Boredom and loneliness became familiar feelings so I filled my calendar with more catch ups with friends and family. Even though I live in a co-living space, my neighbours and I live separate lives because we are in our own units.
Feeling bored one day, I wrote notes to ask my neighbours out for coffee.
One of them contacted me. When she opened the door, she said: "Clara, I need your body."
This is the "stranger danger" my parents warned me about, I thought.
As it turns out, she is training to become a massage therapist and needs someone to practise on so she can pass her assessment. I have been getting free massages ever since.
Not long after, another person moved into the unit next door and I befriended her too.
Despite the fact that my neighbours are older than me, we became fast friends. We talked for five hours the first time we all met up.
Even though we have known each other only for a short time, we are able to connect on a deep level. Interestingly, we're all female business owners living alone.
We shared our personal histories, and how we are trying to make a meaningful impact through our respective businesses.
As one of them is in the early stages of her business, she has been updating us on her business wins and we've been lifting each other up.
We have meals together when we crave the company of another human being.
Funnily enough, living alone has helped me get rid of one of my bad habits — leaving my dishes unwashed. At home, I would get nagged at for it.
Now I can't do that because there's an army of ants waiting to pounce the moment they get a sniff of food.
For the past month, it's been me against them. They have helped me put on my best behaviour and my family is happy that I now wash my dishes immediately after a meal.
Ironically, moving out has made me feel closer to my family.
As I still go home for dinner weekly, I have noticed that the dynamics of our interactions have shifted.
When I lived at home, dinners together were nothing special because we did it every evening. Now, we cherish our dinner time together more because it's limited.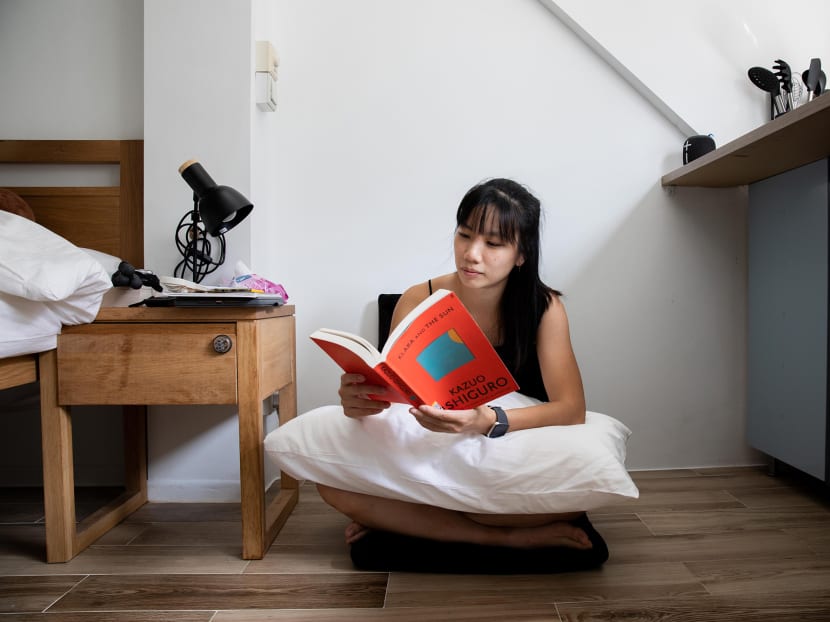 It's easy to forget how much we mean to each other when we see each other every day.
Overall, this month has been very enjoyable. I have had more time and space to work on my goals.
I have gotten to know myself a little bit better and learned to enjoy my own company. 
I have connected with strangers and neighbours alike and I have strengthened my bond with my family.
It may not seem like a big deal for one to move out for three months for a start.
Previously, from my research, I found that a lot of online resources shared a very black and white perspective of moving out.
You either move out permanently, or you stay at home. But just like most things in life, there are shades of grey.
Living alone was something I had always been curious about. It was an itch I wanted to scratch but I did not know if I would like it, or if I wanted to do it in the long run.
So a short-term lease of three months at a co-living space allows me to try the experience without getting locked in on a long-term rental contract.
To me, moving out is a signal of my commitment to be critical of the choices I make in my life and to be my most authentic self and accept these thoughts and values as a part of me. 
It's a big step towards embracing my identity as a self-assured person who's bold and willing to challenge the norm.
This is the mindset I want to have in my business and career, and moving out has reinforced it.
I don't know what the future holds for me. I may choose to extend my lease, or I may not. All I'm certain of is that I'm thankful for this experience and I'm hungry for more.
ABOUT THE AUTHOR:
Clara Nah graduated with a law degree from the National University of Singapore in 2021. A certified personal trainer and nutrition coach, she's currently studying for her Bar Examinations while running a fitness coaching business.