Gen Y Speaks: How I keep up with technology as a journalist
Shortly before I made the move to journalism two years ago, I was scrambling to up my tech game. At that time, journalism had already gone through a sharp transformation, with every major news outlet boasting not only an online presence but a wide array of digital offerings such as videos and interactive graphics.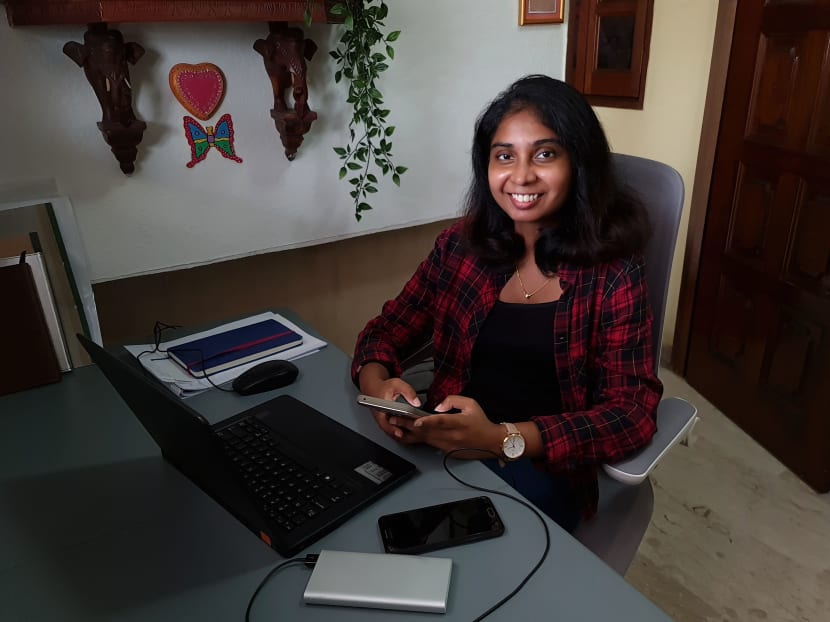 Shortly before I made a career switch to journalism two years ago, I was scrambling to up my tech game.
At that time, journalism had already gone through a sharp transformation, with every major news outlet boasting not only an online presence but a wide array of digital offerings such as videos and interactive graphics.
I knew my switch from a civil servant to a digital journalist would come with a steep learning curve.
As a researcher in the civil service, I mostly relied on the internet for my work. Otherwise, my former office was fairly traditional, with hard-copy reports still the preferred method of disseminating information.
So I was excited to be moving into an environment that was more "plugged in" and where I had a valid excuse to be on social media.
Nevertheless, there was a slight sense of apprehension before I embarked on my new career. Did I know enough about technology to apply it in my everyday work? Did I have the right equipment to report on-the-go? Did I understand the social media landscape enough?
I decided not to take any chances and armed myself with the best gadgets I could find, investing in the latest top-end mobile phone and a new personal laptop with a long battery life.
I also started tweeting more and subjected myself to some very embarrassing dog filters on Instagram in a bid to understand the social media landscape.
But as soon as I started work as a journalist, I learnt that throwing money at new gadgets did not guarantee results.
Photos or videos that I shot while on assignment did not look very much better than before.
As it turns out, owning a mobile phone with a dual aperture means little when you know nothing about position, light and depth. 
There was also the challenge of turning in news reports quickly.
As a newly minted journalist, the biggest struggle that I faced was transcribing recorded interviews.
I spent many painful hours in my first few months of work listening to recordings over and over again to catch quotes and information to be used in my articles.
Thankfully, the internet is a treasure trove of knowledge.
I soon found guides for budding photographers on how to maximise the potential of their tech gadgets and tutorials on basic photography skills. 
Other journalists were also quick to recommend me useful software.
One of these is Otter, a mobile application that transcribes interviews or a voice recording almost instantaneously.
Admittedly, it is not the perfect tool, especially since it does not capture Singlish accents accurately, but it has done wonders in helping me cut the time it takes for me to transcribe quotes.
From there, I discovered other nifty tools to help reporters work smarter. For instance, there is Grammarly, a software which, as its name suggests, checks your grammar as you write.
There is also Automatic Call Recorder, an application that saves your phone conversations so that you can refer to them later.
These tools have been a godsend to a budding journalist trying to learn the tools of the trade.
It has reached a point where I value my mobile phone over my notebook and pen during reporting assignments.
In one incident, I had attended a briefing by the ministerial task force for Covid-19 at the National Press Centre, only to find out 15 minutes before its scheduled start that I had left my phone at a café down the road.
Without my phone, I had no means of sending back information to the newsroom.
It was a mad dash to retrieve my phone. Thankfully, the press briefing began later than expected.
Lesson learnt, I even got a backup phone for the recent General Election, just in case the main phone would overheat given the amount of photos and videos that we were sending back to the newsroom during the hustings.
More than helping me to work faster and smarter, technology has allowed me to source for more stories.
For example, when news on foreign worker dormitories was at its peak several months ago, TikTok proved to be invaluable in giving my team a sneak peek into workers' everyday lives behind closed, quarantined dorms.
Likewise, comments and videos on Facebook about long queues forming at supermarkets in certain parts of the island turned into leads when panic buying gripped Singapore after the country raised the Disease Outbreak Response System Condition alert level to Orange.
And when circuit breaker hit, technology once again proved to be the saving grace for my team. We have learnt to work seamlessly from home over the last few months by communicating through Slack, a business communication platform.
While we do miss interacting face-to-face, we've made up for this by trying to meet in small groups since Phase Two of the reopening.
Switching to Zoom for media briefings has also had its upsides, such as saving on travel time and cost.
Technology has likewise grown to play a bigger role in my personal life, especially during the circuit breaker period. Never have I been more thankful to technology as it helps me to maintain links with my friends.
Coffeeshop meetings were replaced with catch-ups on Zoom. Board game nights turned into online game nights with applications such as Jackbox. Movie outings became Netflix watch parties.
The circuit breaker was also when I got hooked onto TikTok. I never thought that it was possible to be creative with 30-second videos. The dance routines, comedy skits and even cooking tutorials on the platform have been addictive.
My interest in this platform has resulted in me applying it at work, as TODAY steps up engagement with its readers on the platform. Given my personal interest in TikTok, I was roped in to generate ideas on how we could do so.
It led to me putting together my first TikTok video, which turned out to be harder than I expected. It took me several days to put together. I have renewed respect for the 500 million TikTok users who set aside time to shoot and edit their videos.  
Looking back, I think I have adapted fairly well to technology at work, despite my initial apprehension. It definitely occupies a bigger part of my life now, since it has become so integral to my work.
Yet, I sometimes wonder if I can continue keeping up with the rapid technology changes.
Well, I guess I will simply have to grab the next tech challenge by its horns and find out for myself.
ABOUT THE AUTHOR:
Navene Elangovan is a senior journalist at TODAY covering the education and environment beats.
This piece is written in partnership with Samsung Galaxy Note20 Ultra 5G as part of a series on how technology has empowered youths in their work and play.