Gen Y Speaks: My loved ones despaired when I quit law school. But I'm glad I chased my own dreams
"We are disappointed in you" are arguably among the most painful words a person can receive from their parents. And this was exactly what my parents said when I told them I was dropping out of law school.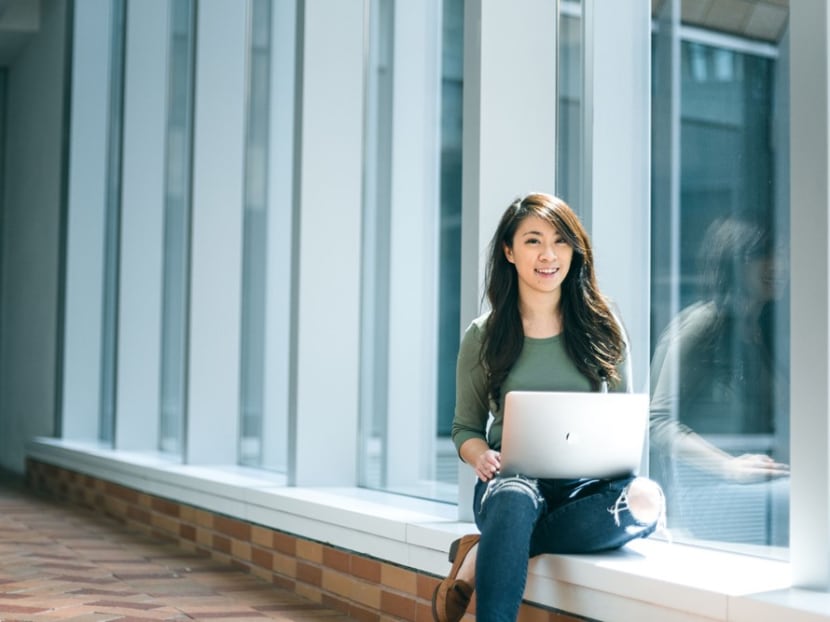 "We are disappointed in you" are arguably among the most painful words a person can receive from their parents.
And this was exactly what my parents said when I told them I was dropping out of law school.
You see, growing up, I was your cookie-cutter straight-A student. On paper, I always looked like I had my life all figured out.
I was born overseas and grew up in Toronto, Canada. I graduated as one of the top students in my high school class. During my undergraduate studies in psychology at the University of Toronto, I received several awards and scholarships and graduated with a high distinction.
I then got accepted into a postgraduate juris doctor programme at the City University of Hong Kong with a generous entrance scholarship. My family was living in Hong Kong at the time, so this seemed like the perfect move for me.
For many, being a lawyer is aligned with their innate strengths and characteristics, and practising law allows them to contribute to society while making a great living.
However, after finishing the first year of law school, I realised that becoming a lawyer was not how I can best use my skills and talents to contribute to society.
When I decided to withdraw from law school after completing the first year, that created a lot of friction with my Chinese parents, classmates, and colleagues — all of whom thought I was being immature and selfish for leaving a very practical and safe career path.
AN IDENTITY SHIFT
Growing up, my sense of identity was wrapped up around being a "high achiever".
Although I had achieved traditional notions of success in school, I had not taken the time to explore what are other possible definitions of success.
Perhaps it was a mix of cultural, parental, and societal factors that led me to develop the belief that if I wanted to be successful — or at least be perceived as successful by others — then I have only a limited number of career paths to aspire towards.
Naturally, becoming a lawyer seemed to make sense and I was ecstatic to have the opportunity to study law.
During my first year of law school, I did an in-house internship at the legal department of a multinational hospitality company. Everything looked great from the outside.
However, the more I observed the actual day-to-day work that lawyers did, the more I realised that I was not interested in taking up the responsibilities or positions held by the top lawyers of the department.
I also struggled to give my undivided attention and best effort to the work I did as an intern, despite being known as a hardworking student.
Furthermore, compared to my law school classmates, I did not have the same motivation to master the legal materials or knowledge we were learning.
That's when I knew that something needed to change.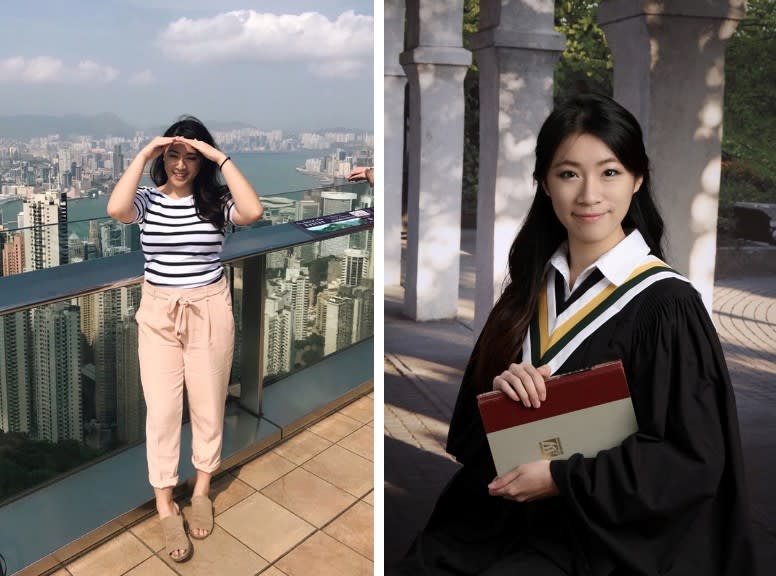 I remember creating multiple flowcharts and pros-and-cons diagrams to help me analyse my options, but nothing seemed like a "good" option besides staying in law school and eventually becoming a lawyer.
It took several months of mulling over what to do before I finally came to a realisation: "If I want my situation to change, I first have to change the way I think about myself."
MAKING TOUGH DECISIONS
In a nutshell: I needed to stop operating out of my need to impress people, whether it be my family, peers, colleagues, or strangers on LinkedIn.
If I wanted to change my situation, I first had to let go of my ego, change my relationship with myself, and redefine what success means to me.
After much introspection, I formally withdrew from the law faculty in late 2018.
As much as I want to say that this decision was empowering, it did not feel that way at all for a while. In fact, I was plagued with feelings of fear, self-doubt, guilt, and embarrassment.
But that did not stop me from being proactive and hungry for any new learning opportunities or experiences.
Soon, I got a full-time research position at the Chinese University of Hong Kong to explore my research interests and tried other miscellaneous part-time gigs.
Simultaneously, I started creating content on social media because I believed I had some perspectives and lived experiences that could be of value to others.
I shared my thoughts on a range of topics, from navigating a quarter life crisis to my experiences with cultural or parental expectations to tips on building up the confidence to share my ideas online.  
Over time, I received enquiries from my followers about whether I can help them develop the confidence and skills to create content online, build an audience, develop a personal brand, and so on.
What started off as helping people for free soon snowballed into a profitable business where I now help aspiring entrepreneurs develop the mindsets and skillsets to create their own content marketing strategy and build an authentic, unique online presence that attracts their target clients to their paid services.
It wasn't easy to step out of my comfort zone and start from scratch in my career. It required hard work and resilience to "figure out my life".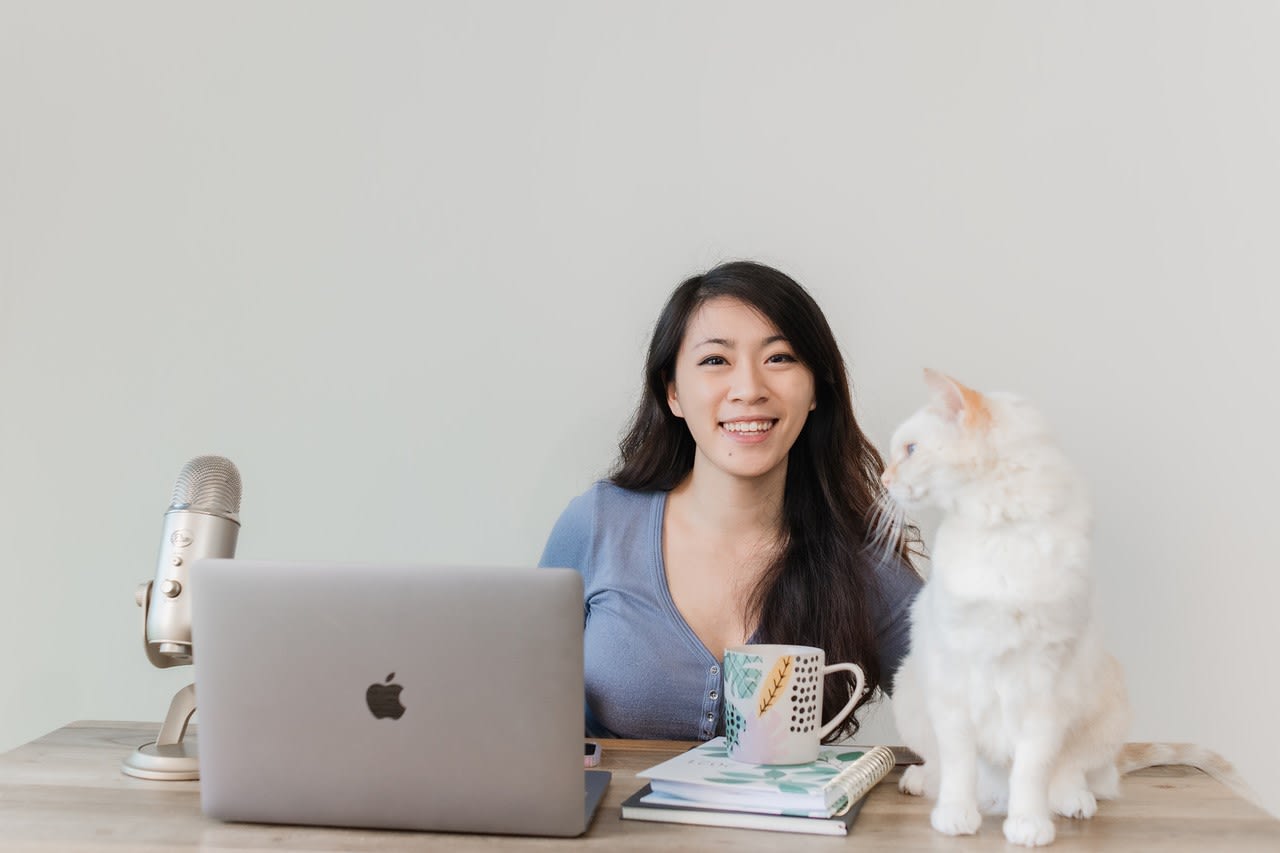 Looking back, I can confidently say that through taking full responsibility for my decisions and not giving up even when things felt hard, I've ultimately created new opportunities and income streams for my life and career.
I've also been able to connect with people from all over the world, some of whom are fellow entrepreneurs based in Singapore and I now consider as close friends.
CHASING MY OWN DREAMS, NOT OTHERS' EXPECTATIONS
The pandemic has led my husband (a Singaporean whom I met when we were both in Canada) and I to be separated for nearly two years due to tight travel restrictions and quarantine regulations in Hong Kong.
But because I've been able to create a new income source through my online business, I was able to recently relocate to Singapore and start a new life here with my husband.
I'm also able to continue serving clients from all around the world, no matter where I am located.
My intention in sharing my story is to show that there may be times when we have different, or even opposing, aspirations, goals, and desires from the people around us. That is normal and expected.
For me, leaving law school was a decision that my parents did not support at the time.
But after seeing me work extremely hard to create new income streams and opportunities and never complaining about my situation or results to them, they now fully support me in my current ventures.
Ultimately, creating your own "dream life" or pursuing any career path is a choice you have to make.
There is no right or wrong choice, but you do have to make a decision, take responsibility for that decision, and stay committed to making it work.
Looking ahead, I'm excited to continue scaling my online business, work on my personal and professional development, and settle down in Singapore with my loved ones.   
ABOUT THE AUTHOR: 
Cheryl Lau runs an online coaching business that helps aspiring entrepreneurs craft a uniquely authentic personal brand and strategise their content marketing. She is also the host of the Side Hustle Club Podcast.