Gen Y Speaks: My university journey battling dyslexia, the loss of 2 loved ones and an eating disorder
In 2018, towards the end of my first year of university studying human resource management, my grandfather died of a heart attack during the car ride home from a lunch we shared. I was traumatised because of how sudden it was. I blamed myself as I did not notice any signs of his ill health during the lunch.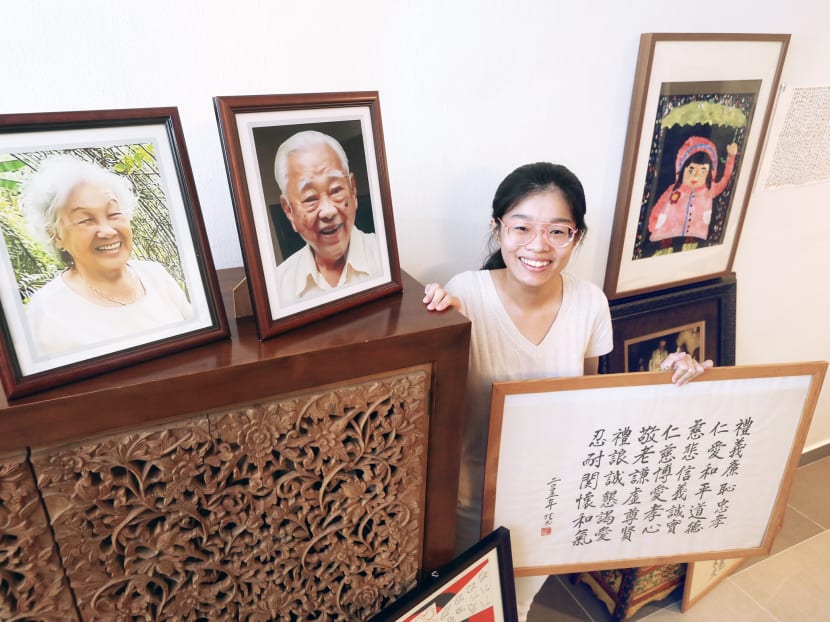 In 2018, towards the end of my first year of university studying human resource management, my grandfather died of a heart attack during the car ride home from a lunch we shared.
I was traumatised because of how sudden it was. I blamed myself as I did not notice any signs of his ill health during the lunch.
If I had, I could have called for an ambulance and maybe he would be alive today.   
My grandfather provided stability in my life.
In primary school, I was diagnosed with dyslexia. I often felt inferior as a child being "useless" academically and being the odd one out, as I was exempted from studying Chinese.
My biggest childhood nightmare was to appear lazy to my teachers.
I could not read or spell as fast as my peers. I could get the idea in my head, but I just could not convey it in writing, so my sentences would often not make sense.
Even now, my sister comments that my sentences read as if I have written them when intoxicated.
My grandfather could sense that I needed encouragement as I was always disappointed that my results did not reflect the amount of effort I had put in.
He often comforted me by telling me everything would be alright. He also loved me unconditionally and was always proud of me for who I am.   
Losing my grandfather was a turning point of my life as I struggled to come to terms with it.
The next semester saw my grade point average (GPA) start to dip and my slow withdrawal from my co-curricular activities (CCA).
By the time I finished my second year, my GPA had fallen to an all-time low and I had quit my CCA.
The uncertainty of when I would get better and the permanence of death caused me to develop thanatophobia, the fear of death.
My lack of control over death made me seek control in my food.
Did I eat too much or little? Would this food make me die?
My paranoid mind told me that the food was bad, no matter how healthy it was.
I would also get these random choking sensations as my body rejected the food and I would have to spit it out.
This manifested in an eating disorder where I started to have panic attacks whenever I ate. A simple meal could take me two hours to finish.
Even drinking milk left me doubting whether I should have finished it and I would feel horrible for days given the milk's fat content.
I shrank from a large size to a small size and avoided weighing scales.
The author with her late grandparents celebrating her 21st birthday in 2017.   Photo courtesy of Lim Wen Xin Sara
It was really the lowest point of my life and I felt so alone. I considered quitting university but decided that it would be good for me to change my environment instead.
So I embarked on a seven-month internship with beauty firm Coty during the first semester of my third year.
It was hard in the beginning because I tried to appear tough in front of everyone even when I was clearly struggling.
I avoided having lunch with my colleagues because I did not want to alert anyone to my eating difficulties.
This was the peak of the eating problems where I was actively spitting out food. Things got easier only when I became better at my job.
I threw myself into the role I played because it numbed me from my pain.
It gave me a reason to wake up every morning. I felt needed and wanted by my colleagues and that slowly built up my confidence and my will to live again.   
Just when I thought my life was getting better, during the second last month of my Coty internship, my grandmother was suddenly admitted to the hospital for a low heart beat.
Just a week later, she passed away in hospital.
I was left with only memories of how she doted on me and how we spent time together on solving puzzles and colouring, in my hopes of slowing down her dementia.
It was as my life went back to ground zero. The painstaking attempts to rebuild my life had been smashed yet again.
I almost did not want to complete the last month of my internship and again contemplated quitting university altogether.
But I changed my mind as I drafted slides for an end-of-internship presentation to the management.
I decided that I would continue with my studies and dedicate my internship to my grandfather in my presentation. 
I shared how he paved the way for my achievements and how I gained strength from his resilience and the way he had worked hard to rise from being a coffee boy to be a businessman who supplied construction materials for the old National Stadium.  
I also decided that I would embark on another internship because I believed that being busy would give me a much-needed distraction to heal from my grandmother's death.
This was not an easy decision because my degree course at the Singapore University of Social Sciences (SUSS) allocates only a six-month internship.
To graduate on time while I embarked on a 10-month human resource recruitment internship at Amazon Web Services (AWS), I would need to take five to six evening classes per semester for the next two semesters.
I questioned if I had enough time to study after work.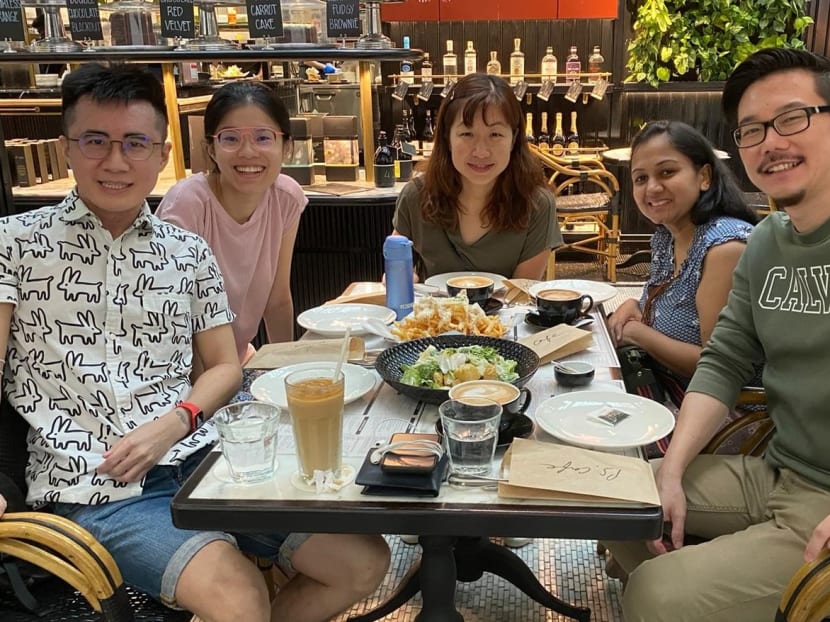 Due to my dyslexia, I already take longer than my peers to read and write, both essential in academia.
I also had to find time for soft skill competency training and future proof training to improve my employability, to compensate for my lack of academia success still highly regarded by employers.
I often ask myself if I think too highly of myself.
The thing that gets me through is my desire to model my life after my grandfather's. I believe that he would be proud of me for rising to my challenges.
When the going got tough, I found strength by looking at a photo of calligraphy he wrote for me which signified the commitment I made to his legacy of hard work and resilience.
I concluded that it is not about collecting the degree at the end of the day that would give me pride but the tears, frustration, hard work and persistence I have poured into running the race well.
Technology is a great help, as I rely heavily on text to speech applications to be able to read faster and Grammarly software to correct my writing.  
I enjoyed my AWS recruitment role, as I felt that I was making a difference in the job market in Singapore at the height of Covid-19.
Waking up every day with the purpose of helping get people hired helped me with my healing. 
I could empathise with job seekers and thus enjoy being their cheerleader. I celebrated every hire as if it were me getting the job and felt the pain of every rejected candidate. 
I poured my heart into the internship, cherishing an opportunity I wondered if I would ever get again.
Still, I often felt like a fraud during my internship, and that I was not good enough.
I could not even perform a basic function, which is to eat properly, let alone do good things.
But I was lucky to have supportive colleagues, even though they did not know about my eating disorder.
I still have eating difficulties and my dyslexia still affects my studies, but I await the day I can overcome both with the help of my family, friends, loved ones and a mental health counsellor I have been seeing.
I have decided to share my story now for a couple of reasons.
First, I still miss my grandparents dearly. There is not a day that goes by without me thinking about them and all the regrets I have.
Secondly, I hope that by finding the courage to talk openly about my weakness and eating disorder, it will help me heal.
More importantly, I want to encourage others who are facing similar issues to seek help and not suffer in silence as well as love and appreciate the people around them.
American educator Jaime Escalante once said: "Life is not about how many times you fall down. It's about how many times you get back up."
Do not compare yourself with others, everyone has their own race to run and their own demons to face.
Just keep having the grit to pick yourself up and embrace the love others have for you and continuing loving others.  
ABOUT THE AUTHOR:
Lim Wen Xin Sara, 24, is a final-year human resource management student at the Singapore University of Social Sciences.