Gen Y Speaks: A pity my graduation ceremony was cancelled, but polytechnic life has taught me much
It feels surreal reflecting on the past three years of my education at Ngee Ann Polytechnic, and how it has come to such an abrupt end. Of all the ways I imagined my graduation to be, I never thought that it would be disrupted by a global health crisis.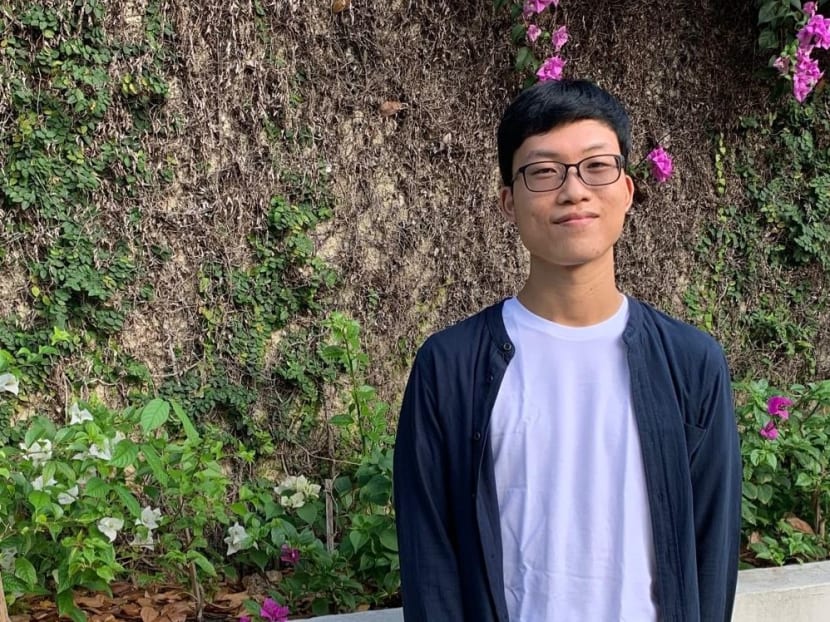 It feels surreal reflecting on the past three years of my education at Ngee Ann Polytechnic, and how it has come to such an abrupt end. Of all the ways I imagined my graduation to be, I never thought that it would be disrupted by a global health crisis.
With the circuit breaker, my graduation ceremony originally scheduled in early May was cancelled.
I appreciate how the school still came up with creative ways to celebrate this milestone. For example, there were Instagram filters, digital backdrops, stickers and even a crowd-sourcing photo contest to encourage students to share their memorable moments in Ngee Ann. Our lecturers even did a congratulatory video tribute for us.
But it is a bittersweet feeling not being able to go on stage to receive my diploma, take group photos or celebrate with my classmates. We did not get the chance to say proper goodbyes before moving on to the next chapter of our lives.
I celebrated the milestone with a sumptuous hotpot dinner with my family at home instead. But a void still remains. Perhaps it is due to the lack of closure.
At the same time, my friends and I are well aware that graduation should be one of our least concerns at the moment, given the seriousness of the Covid-19 pandemic.
The crisis affects every one in the Class of 2020, in some way or another. All of us have been thrown into the deep end a little sooner than expected.
Between university and scholarship applications, as well as enlistment into National Service, there is a looming sense of uncertainty about where the future will take us.
That being said, there are still many things to be thankful for. I am thankful to have found a job as a software engineer before graduating.
I had heard from a friend about the job opportunity at Taskade — a communication and collaboration tool for remote teams — and decided to try for it.
After completing my studies in February, I have been working from home for Taskade and spending more time reflecting on what I value most in life, and looking back on my education journey so far.
I have always been a hands-on learner, and I love to build things.
While in secondary school, I got my first internship at a digital agency, where I worked alongside a project manager and senior developers to create mobile apps for clients. 
The author (centre) with his close friends from the polytechnic's programming and cybersecurity interest groups.   Photo courtesy of Ravern Koh Chan Hong
After my O-Levels, I opted for Ngee Ann Polytechnic's Information Security and Forensics course because of my interest in cyber security.
It was far from smooth sailing. After all, life in a polytechnic was vastly different from secondary school.
I tried to actively seek out activities to participate in and make new friends. But as an introvert, that was easier said than done.
After failing to get into the Ultimate Frisbee team — likely because I was not skilled enough just yet — I did not apply to join any more clubs or societies.
What followed was a pretty lonely first few months, entirely of my own doing.
Fortunately, I eventually managed to find my footing. I learned about two interest groups in school, in programming and cyber security.
It was through these groups that I made many close friends with similar passions. Together with my team, we organised school-wide and inter-polytechnic events, including cyber security competitions, hackathons and workshops.
Beyond those fond memories, I treasure the important lessons that I have learnt throughout my three years in Ngee Ann — to be proactive and constantly seek opportunities to grow.
Among the highlights of my polytechnic journey that I cherish the most was participating in the WorldSkills Competition in Kazan, Russia.
Along with 31 other students, I had the opportunity to represent Singapore and pit my skills at a global level, in the brand new cyber security category.
We were evaluated in areas such as penetration testing, malware analysis and digital forensics over four intense days of competition. All of the months of preparation finally paid off when we clinched the bronze medal.
The author (second from left) with his teammates and Russian interpreters at the 2019 WorldSkills Competition in Russia. Photo courtesy of Ravern Koh Chan Hong
Now that my classmates and I have graduated, the real competition is about to start.
We know we cannot take the skills that we have picked up for granted. 
Just like how we put in hard work and relentless practice to prepare for the competition, we will need to constantly challenge ourselves to pursue excellence, push the boundaries and become masters in our chosen fields, especially in the uncertain post-Covid-19 landscape.
As for me, I'm working on developing a communication and collaboration tool for remote teams, as more people adapt to working remotely.
While I'll be enlisting later this year, I don't plan to stop coding during my national service. I hope to spend time each week to hone my skills and stay updated with the latest technology trends.
To the Class of 2020, while we have lost the chance to create some precious graduation memories, let us take heart in knowing that we have a rich trove of friendships, experiences and lessons from our polytechnic journey.
The Covid-19 crisis may have placed a chicane in our journey towards our goals.
In the world of technology, a popular mantra is that it always pays not to dwell on the problem for too long.
Look, instead, at embracing the detour we have to take to reach our goals. Take one step at a time. Progress is always made in small moves.
Make the most of anything that comes your way. These are not easy times, but we will get through them.
ABOUT THE AUTHOR:
Ravern Koh Chan Hong graduated with a diploma in Information Security and Forensics from Ngee Ann Polytechnic. He is the winner of the Ngee Ann Kongsi Gold Medal and Lee Kuan Yew Award, awarded respectively to the polytechnic's most outstanding graduate and the most outstanding technology graduate.