Gen Y Speaks: Tribute to my primary school janitor, my unsung hero
My primary school was a building consisting of vibrant colours such as yellow, blue and white, and had walls painted with wild animals, the galaxy and rainforest in areas like the canteen, the corridors and the study corner.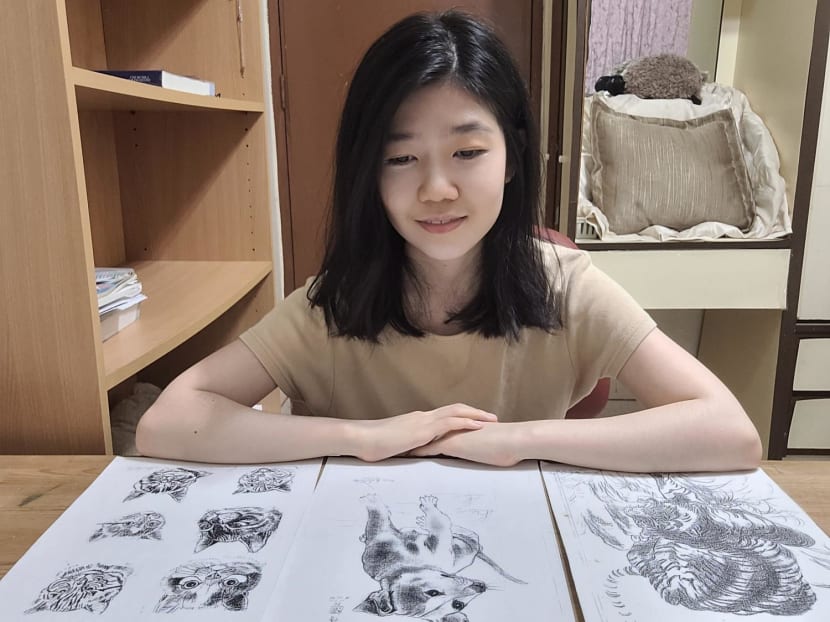 My primary school was a building consisting of vibrant colours such as yellow, blue and white, and had walls painted with wild animals, the galaxy and rainforest in areas like the canteen, the corridors and the study corner.
I've always loved my neighbourhood school, Anderson Primary, which was perched in the heartlands of Yio Chu Kang.
It was where I learnt to spiritedly sing "Semoga Bahagia" in the music room. It was also where we burst into laughter at our classmates' worksheets for looking as wrinkly as "kiam chai", that is, salted vegetables.
Yet, one of my favourite memories in the school is something perhaps quite unusual in a primary school student's life.
It began on a sunny Friday after school, when I took the spiral staircase to the library on the third floor.
Instead of the usual peace and quiet, I was met with a throng of boisterous schoolmates who were stampeding towards the area next to the library.
All of them were beaming from ear to ear after grabbing hold onto a piece of paper.
Perplexed, I went to see what the ruckus was all about.
At the centre of the sea of students was a small-framed, gaunt and slightly hunched-back elderly man. He was probably in his 60s or 70s, and distributing what looked like A4-sized papers.
He was one of our school janitors. He usually took care of the cleanliness of the school's second and third storeys.
"I got a picture of a dog!" one of my classmates in my class of Pri 4.8 squealed in excitement when she saw me, and instructed me to quickly follow the crowd to get a piece of photocopied drawing from the janitor.
That was when I realised the janitor was also an artist.
He handed over to me a photocopied drawing titled "Waiting" that depicted a dog who was seemingly waiting for something.
He then reminded me to keep it properly so that it doesn't become "kiam chai" in my bag.
Thereafter, every one or two months, I would join the crowd whenever I chanced upon the occasion when the janitor decided to give away photocopied drawings done by himself, some dating to as late as the 1980s.
Tigers, birds, dogs, cats, eagles, dragons, lions and zebras… I began to collect the janitor's prized drawings up till Pri 6 over the span of around two years.
Deep down inside, I wondered why he would do this, especially when he had to make photocopies of his drawings with money out of his own pocket.
At one of his drawing distributions, I finally mustered the courage to ask him for his reasons for doing what he did.
"It was because I believed I could make the students happy," he explained calmly.
"It did not matter who I was, or if I had to put in money of my own, or whether others would understand my art work. Seeing others happy made me happy."
It so happened that at the time, my primary school was undergoing refurbishment and some artists were hired to paint the walls of our school canteen.
Out of curiosity, I asked him if he wished he could also paint on the walls of our school since he had such strong interest in visual art.
"I am still learning and am not a true master," he confessed, adding an old Chinese adage that "however high the mountain is, there is always another one higher".
He hoped that someone would be inspired by his work one day, and endeavoured to bring joy to others through the power of art.
It soon became close to the time of the Primary School Leaving Examination in 2005.
Whenever some of us were stressed out by exams, he would remind us that he was rooting for us, and that everyone was still learning.
Instead of feeling sad about mediocre grades, he thought we should use the opportunity to learn from others who had better understanding of the subject so that we would all become better.
With the janitor's encouragement, I learnt from classmates who were brilliant at certain subjects and managed to pull through the exams.
Recently, I was watching The Queen's Gambit, a Netflix original series, at the recommendation of a friend.
In the drama series, Mr Shaibel, the janitor at the orphanage, introduced chess to a young girl Beth, who quickly rose to become a chess prodigy.
Unfortunately, Beth did not manage to thank Mr Shaibel in time before he died and even owed him some money, which he had lent to her to participate in chess competitions.
Inadvertently, I was reminded of my primary school janitor, who was an unsung hero and cheerleader back when I was in primary school.
Unfortunately, I no longer saw him when I returned to my primary school for Teachers' Day several years after I left school. He could have retired, or even died.
Diarist Anne Frank once said that "dead people receive more flowers than living ones, because regret is stronger than gratitude".
This quote rings true for me and it remains one of my biggest regrets that I did not thank him enough when I had the chance — for his kind words, selflessness and desire to make a difference.
If he is still alive, I wish to pay tribute to this small man who cast a great shadow on those around him, and who had the will to try to make a difference to others' lives in his own unique ways.
ABOUT THE AUTHOR: 
Alvona Loh Zi Hui is a junior doctor who works at a public hospital in Singapore.