Is Uber taking us for a ride?
Remember when getting a taxi meant calling a despatcher or standing by the roadside waving your arms frantically in the hope of catching the eye of a passing cabbie?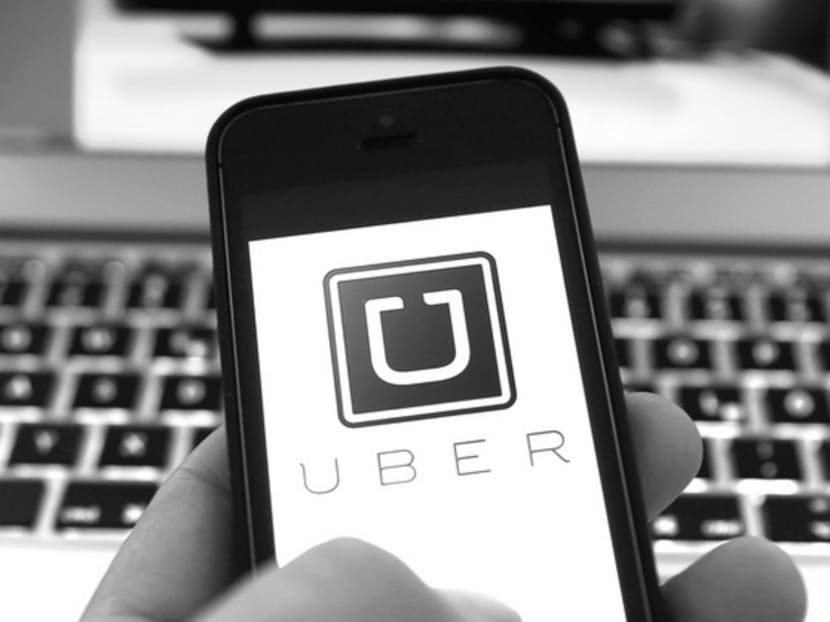 Remember when getting a taxi meant calling a despatcher or standing by the roadside waving your arms frantically in the hope of catching the eye of a passing cabbie?
Today, many of us turn instead to our smartphones to quickly and conveniently hail a ride.
Indeed, recently, there has been a profusion of taxi apps here, from San Francisco-based Uber to Malaysia-founded GrabTaxi, Easy Taxi from Brazil and London-born Hailo, which recently made its debut in Singapore.
Among these newcomers promising to reshape the urban transportation market, Uber is easily the most high profile, for reasons both good and bad.
Apart from allowing users to book regular taxis, Uber has also crafted a new business model, taking on the taxi firms by acting as an intermediary to connect private-hire drivers in an emerging sub-industry dubbed "ride sharing". As a disruptive technology start-up, Uber has taken on its mission with an enthusiastic — some might say abrasive — zeal. Using none-too-flattering language, it has made no bones about its full-frontal assault on the established and, in many cases, highly-regulated taxi industry.
Founded in 2009, Uber's most recent fund-raising valued the company at around US$40 billion (S$52.6 billion), placing it on par with Delta, the world's largest airline with a heritage of 80 years. That is not bad for a five-year-old firm that is essentially an app and little more.
But while the mega-valuation naturally grabs headlines, what it means in reality is unclear.
REGULATING UBER
Uber, as its name perhaps suggests, has grand ambitions and says it wants to reshape the way cities work. Its next round of expansion, it says, will be focused on building its presence in Asia.
But it is coming up against roadblocks. In recent months, Uber has faced a series of legal challenges and protests from transport regulators and taxi unions. Most recently, the authorities in Madrid and Bangkok have ordered a halt to Uber services. It has also been banned from operating in some states and cities in the United States — a nation usually seen as most welcoming to disruptive technology.
At the same time, Uber's management have been accused of a "frat boy" approach to business and a cavalier attitude towards the norms of corporate responsibility.
In India, an alleged rape by an Uber driver in New Delhi has raised questions over the firm's vetting process for drivers and triggered a nationwide ban on the app ordered by the Indian government. Uber has said it is exploring new methods, including possibly polygraph tests, to verify drivers' credentials and make its service safer. But it remains to be seen how, and when, this would play out. With estimates of up to 20,000 drivers a month joining Uber's books worldwide, there are also questions of practicality.
Uber's business model is essentially to be the ultimate outsourcer. It needs few staff to operate, but creams off a cut for each journey from its thousands of freelance drivers around the world.
The critical point, the firm argues, is that it is not a transportation service. Instead, Uber says, it is a service — an app — that brings people to the marketplace. It operates by matching demand (passengers) with supply (drivers) and beyond that, Uber argues, its responsibility ends.
It does not own the cars or employ the drivers, therefore, it argues, it is legally not subject to the regulations that apply to traditional taxi firms.
It is a subtle but important distinction and one most consumers are probably unaware of. When a firm says it is not responsible for thorough background checks on its drivers nor for ensuring they have adequate insurance and fulfil other road-worthiness requirements, what recourse do customers have if something goes wrong?
ONLY THE TIP OF THE ICEBERG?
The regulatory framework will have to catch up with this new reality.
This is not only for customer safety and security, although this is undoubtedly important. There are also key issues surrounding accurate taxation, especially in a business that commonly involves cash transactions and which inherently makes use of public roads as a basis for its operations.
And there is the need to incorporate Uber and other similar services into urban transportation planning, as leaving Uber and its kind to operate as free agents, unencumbered by such obligations, undermines the effectiveness of such planning.
This is especially relevant in carefully-planned urban contexts such as Singapore, where traditional taxi firms are regulated and expected to conform to standards that form part of the broader national transport infrastructure plan.
The Land Transport Authority (LTA) recently announced that it will introduce a basic regulatory framework for third-party booking services to take effect in the middle of next year.
Under the framework, all third-party taxi booking services will have to register with the LTA to operate. Successful applicants will be granted a certificate of registration valid for three years. They will be required to ensure commuters are served by taxis and taxi drivers who are operating legally in Singapore.
While this is a step in the right direction, more may need to be done. We are already seeing signs that Uber is only the tip of the iceberg, as regulators elsewhere continue to wrangle over how to respond.
First, the issues surrounding the firm offer some lessons for businesses, not least that the taxi industry is far from the only business ripe for an Uber-style shake-up.
Indeed, as technology develops, expect to see app-based intermediary services emerge in virtually any industry, disrupting existing business models and recalibrating established norms with similar implications for regulatory response.
It is happening in the financial sector, where non-banking actors are acting as intermediaries matching those with capital to those that need it.
We might well even see it in my trade — education — with students needing tutoring on specific subjects being matched up with professors anywhere in the world willing to teach them.
These are nowhere near far-fetched ideas. It is time for governments to comprehensively review their policies and regulations to take into account new and coming realities.
ABOUT THE AUTHOR:
Sumit Agarwal is Low Tuck Kwong Professor of Finance at the National University of Singapore Business School.