The Big Tig: The evolution of VW's SUV
Singapore — The Tiguan was Volkswagen's first small sports utility vehicle (SUV), debuting in 2007.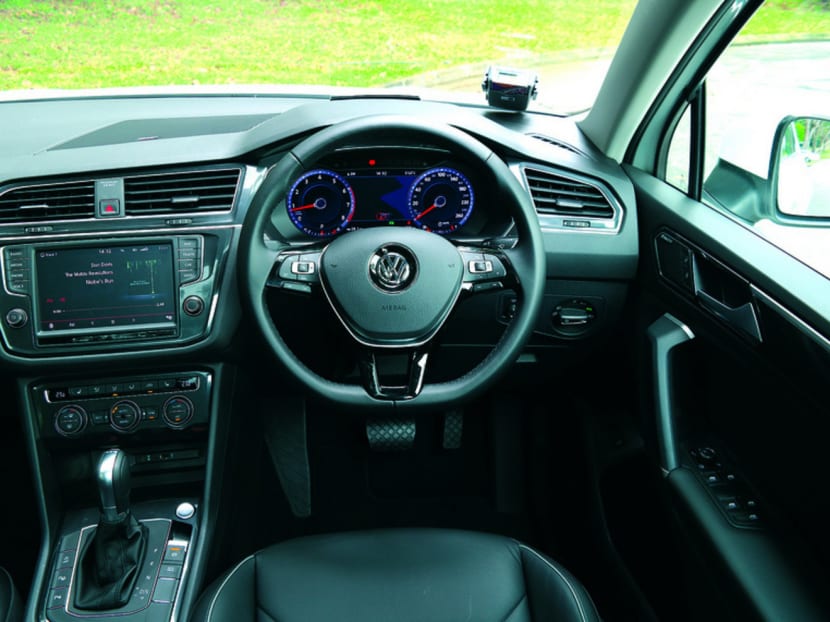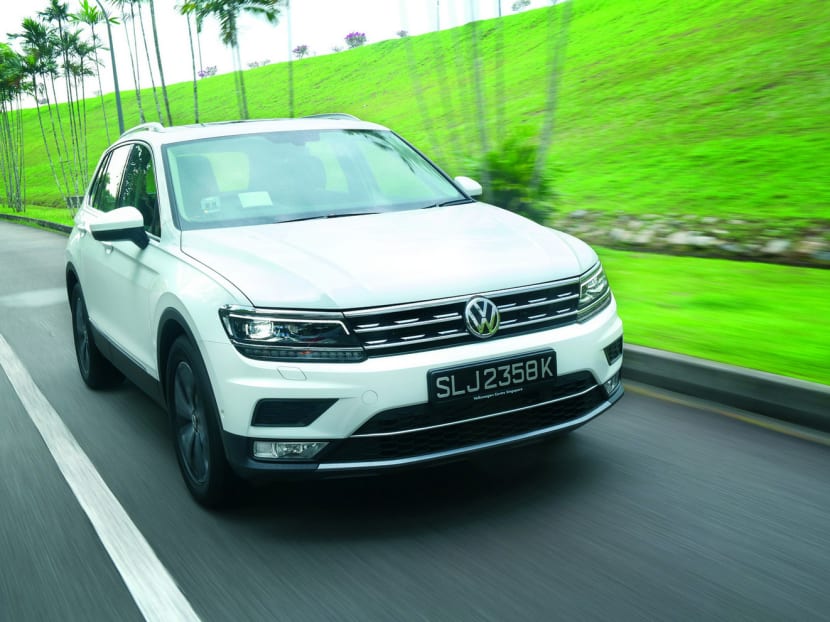 SINGAPORE — The Tiguan was Volkswagen's first small sports utility vehicle (SUV), debuting in 2007.
Its premise was simple: Build a modestly sized and priced SUV on the strength of the VW Group's small modular platform and drivetrain technology. It turned out to be a prescient move by VW as it sold close to four million Tiguans worldwide.
The SUV/crossover segment has become extremely popular since then, which is why the new, second-generation Tiguan (a perplexing combination of the words "tiger" and "iguana") has evolved into a different creature.
LIGHTWEIGHT BEEFCAKE
The new Tiguan looks like it has been to the gym and has a wider footprint, more interior room and increased visual mass. Despite appearances, it is lighter than the previous model as it is based on VW's latest MQB (Modular Transverse Matrix) platform.
Volkswagen's corporate look has changed from being curvy to using more angles, wide flat lines and squares. This explains why the new Tiguan looks like a flared-up lizard compared to its predecessor, even if it is not as tall.
The drive towards higher in-car technology cannot be missed. The first thing a driver notices is the 12.3-inch active instrument display, which debuted on more expensive cars like the Audi TT and Volkswagen Passat.
It replaces conventional dials with a slick, customisable readout of almost any driving information you could wish, from navigation to your playlist, although for the key things like speed and navigation, you can keep your eyes on the road with the heads-up display, like the one on the Mazda 6.
VW's standard Discover Pro infotainment system navigates, connects to your phone via Android Auto, Apple CarPlay or MirrorLink, and streams tunes through a Dynaudio surround-sound system.
COMFORT ZONE
With the wheels pushed further out and a longer wheelbase, the Tiguan seats five adults in even greater comfort. Head, shoulder and legroom is significantly increased, while the full-length sunroof and rear tray tables add to comfort and practicality.
The rear seats now have more adjustment options, while the boot is massive, with a capacity of between 615 and 1,655 litres (with the rear seats folded).
The big steps the Tiguan has made in terms of image, space and equipment allow it to punch far beyond cars in its class, like the BMW X1 or Mercedes-Benz GLA. It can, for instance, carry more than the BMW X3.
One drawback is that the Tiguan has not made huge progress in the way it drives. The old model was decent, if rather boring at times.
While the new car certainly feels more capable and refined, there is no particular area in which it sparkles dynamically.
Despite packing an updated four-cylinder 1.4-litre engine with fuel-saving cylinder shutoff technology, we also did not find the Tiguan to be as frugal as expected, although a longer test drive on a fully run-in unit may prove otherwise.
AIMING HIGHER
If you fancy a fiercer mien backed up by increased performance, the 220hp 2.0-litre R-Line version is just up your alley: It has a bodykit, larger wheels, all-wheel drive, adaptive dampers and more pace, but costs S$189,900, with COE.
That may sound like a lot of money for a Volkswagen, but as described, the Tiguan has climbed up a rung on the crossover ladder, and still offers more features than equivalent machines from other premium German brands.
In Singapore, Volkswagen occupies the niche between mainstream and luxury, and a product like the Tiguan needs to stand out to avoid falling into the gap. Luckily, the new Tiguan's claws are strong enough to easily propel it upwards.
Volkswagen Tiguan 1.4 Highline
Engine: 1,395cc, in-line 4, turbocharged, 150hp, 280Nm
Performance: 200kmh, 0-100kmh: 9.2s, 5.2L/100km, 143g/km CO2
Price: S$162,900 with COE
On Sale: Now
PROS: Spacious, tech-laden and very much in fashion
CONS: Lumpy ride, fuel efficiency could be better