Busy in Busan
BUSAN (SOUTH KOREA) — What better place to strut your stuff than on home ground? The Busan International Motor Show gives Korea's car makers the chance to do just that, even as foreign manufacturers continue to encroach on their turf.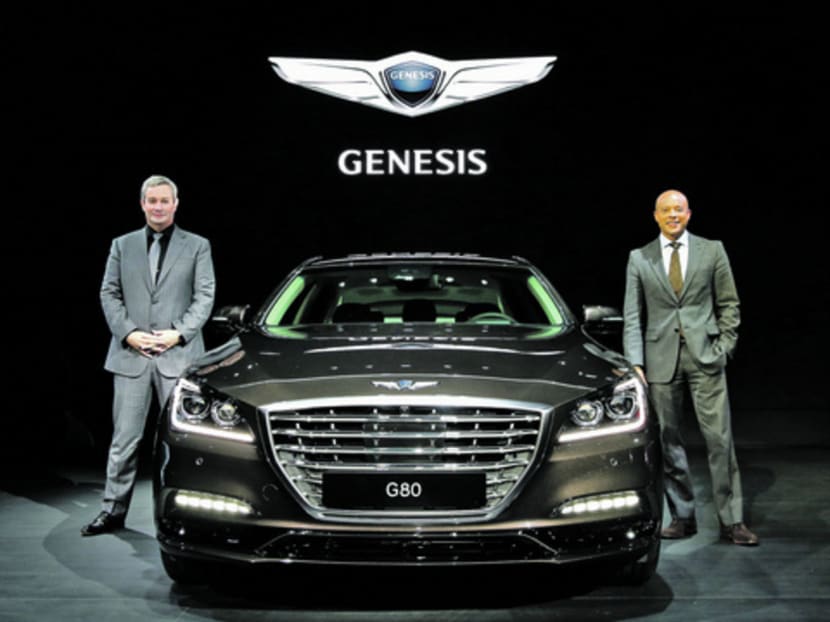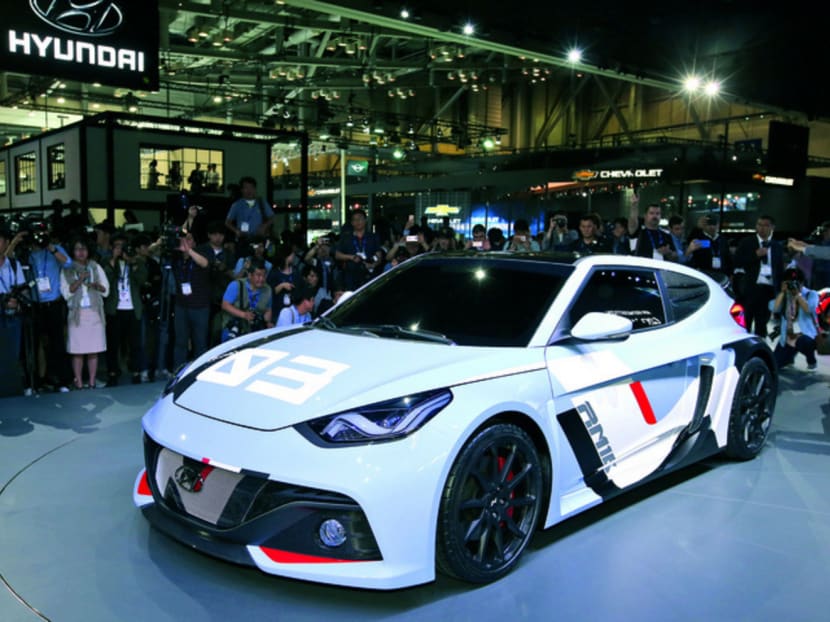 BUSAN (SOUTH KOREA) — What better place to strut your stuff than on home ground? The Busan International Motor Show gives Korea's car makers the chance to do just that, even as foreign manufacturers continue to encroach on their turf.
Set to run until June 12, the biennial event alternates with a show in Seoul as Korea's main showcase of new cars. Organisers expect more than one million people to attend, lured there by 25 car makers that are unveiling some 30 new models to the local market.
But to an international audience, this year's Busan show belongs to Hyundai. Korea's biggest car maker is debuting new models that signal its intention to be a global leader in luxury, eco and sporty cars.
The move could be seen as a fightback against foreign car makers that are nibbling away at the domestic brands' share of total sales. Imported cars accounted for 15 per cent of Korea's market last year, after their sales grew 24 per cent to 243,900 units.
In contrast, Hyundai and its affiliate company Kia saw their combined share slip to 67.7 per cent last year, declining for a sixth year in a row.
But if these cars at Busan show anything, it's that Korean car makers are gearing up to beat the imports at their own game.
Genesis G80 and G80 Sport
In Korea, the rise in foreign car makers' sales has been led by BMW and Mercedes-Benz, the top-selling imported brands. It's new brand, Genesis is Hyundai Motor's direct riposte to their challenge.
Genesis only showed its first car, the G90 limousine, in January this year. The G90 range offers powerful engine options and, Hyundai representatives are keen to point out, a longer wheelbase than the BMW 7 Series and Mercedes S-Class.
At Busan, Genesis launched its second model, the G80. It's smaller than the G90, but is available with a racy twist in the form of the G80 Sport, which has sporty styling touches and can be ordered with a 3.3-litre V6 twin-turbo engine with 370hp.
That's enough oomph to challenge competing models from BMW and Mercedes, but ultimately, Genesis will focus more on design than sportiness, said Manfred Fitzgerald, who left a senior position at Lamborghini to head the new luxury division.
Good design is what leads people to discover a car maker's products, he said in Busan. That strategy has led Hyundai to poach top car designers for Genesis. Luc Donckerwolke, a Belgian national who oversaw design at Audi, Bentley and Lamborghini for the Volkswagen Group, is responsible for the new brand's styling future.
And while other car makers have a heritage to draw on, Luc feels that being the new kid on the block gives Genesis an advantage. "At Genesis, we don't have the baggage of the past," he said. "We can create and look forward." He and his team will be kept busy. Genesis plans to have six models on the market within five years, and you'll be able to judge his work for yourself. The G80 will go on sale in Singapore around November.
Kia Optima K5 Plug-in Hybrid, K7 Hybrid
Kia didn't unveil anything new at Busan, but chose to bolster its eco credentials by showing off a pair of hybrid cars that are already on sale. The K7 Hybrid is roughly the size of a BMW 5 Series, but with a petrol-electric drivetrain, it can trot along on less than 6.3 litres of petrol per 100km, which means it has the appetite of a much smaller car.
The Optima K5 Plug-In goes one better. It can cover more than 40km using no fuel at all, with a 50kW motor and lithium-ion battery providing the propulsion. Using those together with its 2-litre engine gives the car a range of 965km.
Busan reinforced just how serious Hyundai and Kia are about electrification. Hyundai Motors vice-chairman and head of research and development Yang Woon-chul said that both brands would offer 28 eco-friendly cars by 2020.
For now, Singapore is set to benefit from only one of them, with the planned launch of Hyundai's Ioniq hybrid, a Toyota Prius rival, in September.
Hyundai RM16
While the new Genesis brand and eco cars loom large in Hyundai's product roadmap, the car maker also went to Busan to assert its sporty credentials. R&D chief Dr Yang revealed the RM16 concept car, a turbo coupe that Hyundai calls a "rolling laboratory" for high-performance technology that it is developing.
They'll be used on a line of fun, fast cars that Hyundai will label "N" — a division headed by Albert Biermann, formerly the chief engineer of BMW's "M" performance brand.
He described the N cars as fun to drive every day but also "racetrack-capable". Hyundai won't be building the RM16, but its 300hp engine, big brakes, weight-saving parts and aerodynamic aids will filter down into a sporty model to be launched next year. Company officials have been tight-lipped about what that first N car will be, but Hyundai representatives told TODAY that the brand has lost sales to cars like the Volkswagen Golf GTI, especially from younger buyers at home.
Could Biermann's team be working on a serious rival to that car? There's little doubting it. Having openly challenged cars like the Mercedes S-Class, Hyundai would be happy to gun down an icon like the Golf GTI, too.
And if Busan has revealed anything, it's that Korea's leading carmakers have top talent from the industry, not to mention ambition on their side.