Driving overseas? Here are some tips for a smooth journey
SINGAPORE — The mid-year school holidays are here, and chances are many of us have already planned a self-drive holiday.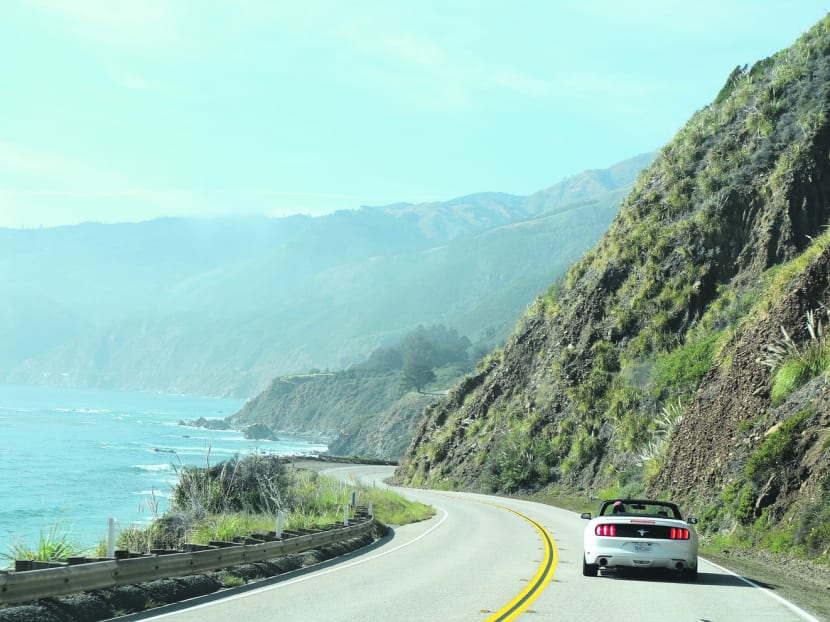 SINGAPORE — The mid-year school holidays are here, and chances are many of us have already planned a self-drive holiday.
There are reasons why people like to go on driving holidays overseas. The wide, open vistas, polite and patient road users, and lovely weather are some of the draws, of course — who has not dreamt of zooming down the Pacific Coast Highway in the United States, or gobbling up the kilometres along Germany's autobahns?
However, we also know of dream drives that turn into nightmares, with driver error or tricky road conditions being some of the key reasons.
This is why it is always best to be prepared when you are driving overseas. Here are some quick tips and tricks that will help to make it a smooth experience.
REMEMBER: YOU ARE NOT AT HOME ANYMORE
As they say — when in Rome, do as the Romans do.
Driving customs and etiquette vary from country to country, and if you do not adapt, or try to apply "back home" logic there, you might cause misunderstandings or even an accident. It would be wise to read the guidebooks or websites that can tell you about driving in a specific country. Or ask the respective tourism agencies: They can help you with tips about road conditions or basic traffic laws.
Also, when you are on the road, do as the other drivers do. For example, cars in Australia are right-hand drive, like in Singapore, but controlled junctions often lack the green arrow that allows drivers to turn right after the red light comes on. If you apply Singapore logic and assume that a right-green-arrow follows a red light, you could cause a serious head-on collision.
BE AWARE OF THE SPEED LIMITS AND TRAFFIC
In Singapore, the highest speed limit is 90km/h, but in some countries, the speed limit is higher.
On Malaysia's North-South Highway, for example, the speed limit can reach 110km/h.
If you are driving on an unrestricted section of the autobahn in Germany, you may assume that doing 200km/h in the leftmost or overtaking lane is okay, but there are often cars that go much faster than that, and do not expect nor appreciate "slow-moving" traffic clogging up the fast lane.
If you are a tourist in a foreign country, it is basic courtesy to be polite and to be extra aware of your surroundings, so you are not getting in the way of other people.
For example, if you want to stop for a photo op, please do not slam on the brakes and make a last-ditch turn-off. And if you need to make a U-turn, please find a safe place to do so, instead of turning at a blind corner. Trust us: That will give you a lot more peace of mind.
DO NOT SPEED — AT ALL
Our stationary speed cameras usually allow a slight margin for error, and the Traffic Police here do not hide in unmarked cars or vans waiting to nab speedsters.
This is not the case in places such as Switzerland or Australia, where speeding laws are very strictly enforced. Being a foreign driver is no free pass, either: In Europe, the police collect the fine with a credit card machine on the spot, and if you cannot pay up, your car may be impounded.
Naturally, if the magnitude of the transgression is severe enough, you could also face prosecution and jail time — either way, it will mean a serious inconvenience, or even the end of your holiday.
MIND THE WILDLIFE
Aside from the wild boar population, the chances of you encountering fauna large enough to cause a serious incident in Singapore is very, very rare.
Not so in other countries: Australia has kangaroos, Canada has moose, Nordic countries have reindeer, and many parts of the Northern Hemisphere have endemic deer.
These are the sort of large animals that can cause serious damage to your car, or worse. Watch for signs posted about animal crossings and do not speed along that area.
Driving along scenic routes often means traversing national parks, so watch out for signs and the presence of smaller, protected wildlife on the roads.
LASTLY — ALWAYS KEEP YOUR EYE ON THE ROAD
Speaking of scenic routes, you, as the driver, have only one job to do: To get yourself and your passengers to your destination safely.
So if you are zooming down the New Zealand highway and your children suddenly say, "Look! It's Mount Doom in Mordor!" — do not, repeat, do not avert your gaze to stare, mouth agape, at the natural wonder outside your window.
Stay focused and slow down to a stop if you want to get that "We're in Middle-Earth" selfie.
Again, as the designated driver, you only have one job to do, which just so happens to the most important job of all.
CHECKLIST FOR DRIVING OVERSEAS
Here is a list of what you should bring or acquire before you get behind the wheel.
International Driving Permit: This document is required for the vast majority of countries and should be presented with a valid driving license. You can obtain one from the Automobile Association for a S$20 fee. Passport photos, identification and driver's license are required for application.
First Aid Kit: While many rental cars will come equipped with one, it is better to have on hand a kit with items you are sure of, and even better, first aid training as well. Do not check your kit in if it contains scissors, as most kits do.
Tyre Inflator/ Repair Kit: Cars break down most often due to tyre punctures. A tyre repair kit will allow you to continue on your way at a slower pace, but it is better than the extra cost of towing your vehicle to a service station.
Torchlight: Driving in rural areas in other countries means you will not enjoy Singapore's constantly lit urban streets. A torchlight will make life much easier, even in non-emergency situations, when you need to stop on a dark end of the street.