Finding Niro
Singapore — The Pixar movie, Finding Nemo, ushered in a worldwide craze for the ownership of clownfish. While many may not have found proper homes and probably perished, at least everyone now calls clownfish "Nemo".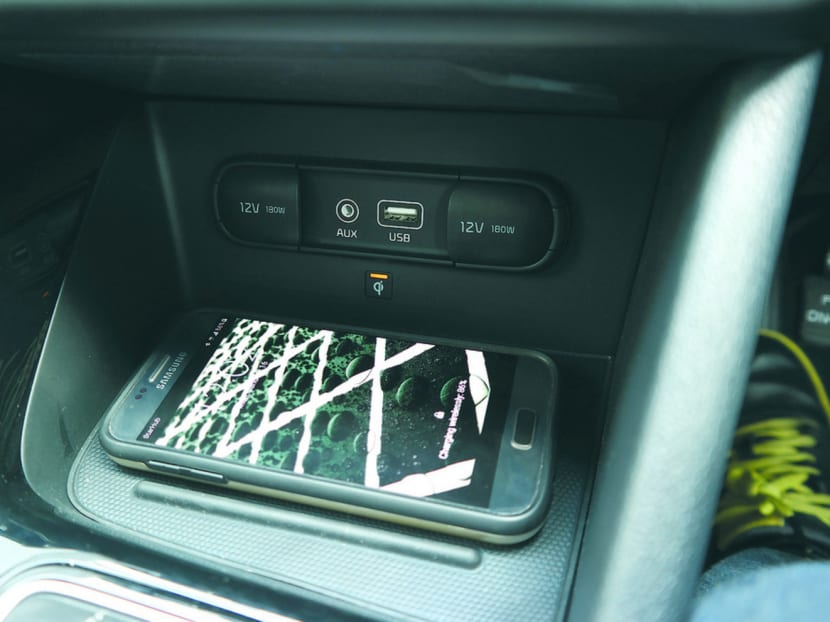 Singapore — The Pixar movie, Finding Nemo, ushered in a worldwide craze for the ownership of clownfish. While many may not have found proper homes and probably perished, at least everyone now calls clownfish "Nemo".
Hybrids in Singapore need a hero like Nemo.
They are reliable and efficient, but have never gained traction here. For example, the Toyota Prius, the world's most successful hybrid car, always had a "large" 1.8-litre engine and cost a bit more than your average sedan.
But the car you see here, the Kia Niro, represents a very different take on what a hybrid car should be. Here are five reasons why it could be the "Nemo" that hybrids need.
IT LOOKS LIKE A CROSSOVER
Hybrids usually have a split-glass hatchback design — the Toyota Prius, Honda Insight and the recently-launched Hyundai Ioniq all have that signature "hybrid" look.
The Niro looks nothing like that, however.
It is a tall, square crossover, with roof rails, contrast fenders and a high-riding driver position. It looks much more like the Kia Sportage sport utility vehicle (SUV). Other motorists did not give us a second glance when we were driving it, and that is exactly the point.
Mr Orth Hedrick, Kia's vice-president of product planning for Kia America, said in a press release: "It's a stunning design that doesn't shout 'hybrid'."
So the fact that it does not look like a typical hybrid and is a crossover, the most fashionable body-style for cars right now, can only help its case. There are no blue or green styling cues on the body to suggest its eco-friendly credentials, just a small "hybrid" boot badge.
IT DRIVES LIKE A CROSSOVER
In a Toyota Prius, the whirr of the electric motor and the high-tech, videogame-esque displays remind you that you are being more environmentally friendly than the non-hybrid drivers around you on the road.
While the Niro has cool hybrid instrumentation and an active display so you can see what is happening beneath the bonnet, the rest of the cabin is conventional. There is no electric-motor whine, and the dual-clutch gearbox offers a more direct, normal power delivery.
The handover from electric to petrol power, or vice-versa, is seamless, and the brakes feel normal, while the body roll and occasionally jiggly ride are endemic to normal, petrol-only crossovers too.
... AND IS AS USEFUL AS ONE
The Niro offers the same advantages as other SUVs. There is more headroom for all passengers, although legroom is the same as a similar-sized sedan. The boot space of 421 litres is bigger than most small hatchbacks. Compared to its sister in the Kia lineup, the Sportage SUV, the Niro is shorter overall but actually has a slightly longer wheelbase, which offers more interior room.
The Niro, like the Hyundai Ioniq which shares the same platform, was designed as a hybrid from the start, so the hybrid components do not compromise on practicality or space. The hybrid battery pack, for example, is a lithium-ion unit and smaller than an equivalent nickel-metal hydride one, and is placed under the passenger seat, so boot space is unaffected.
IT IS WALLET-FRIENDLY
How can the Niro, which does not break any new engineering ground, nor offer a particularly exciting driving experience, push hybrid boundaries? Its price tag of S$114,900 with COE (it was S$5,000 cheaper at the Singapore Motorshow 2017) explains it, since it is a tad cheaper than the Hyundai Ioniq Hybrid (S$118,888) and much cheaper than a Toyota Prius (S$133,988). It has a lot of on-board equipment, as expected of a Kia, so this really is a lot of car for the money.
It will serve drivers who rack up significant mileage well too, although the quoted 3.8L/100km is a bit optimistic. The Prius remains the economy king, consistently delivering sub-4.0L/100km figures in real life. We achieved a consumption figure around the 4.5L/100km mark, which is still better than any comparable petrol-engined car, and many diesels.
... AND IS A SAFE CHOICE
You cannot blame car buyers here for falling back on tried-and-tested technology because of the paranoia that comes with spending more than S$100,000 on a car.
But the Niro is a pretty safe choice. It features extra safety tech such as blind-spot detection, rear cross-traffic alert, and seven airbags, although it lacks the autonomous braking feature of the Hyundai Ioniq.
It also has 10-year warranties on the engine and hybrid battery, in addition to a standard five-year general warranty.
If there has ever been a time to get a hybrid, it might just be now. Who knows, if everyone drove a hybrid, then perhaps the coral reefs that clownfish truly call home would have a better chance at survival.