Genuine style: The Mercedes-Benz E 300 Coupe
BARCELONA — We live in an age where sport utility vehicles (SUVs) and crossovers dot the landscape like fungi after a heavy downpour.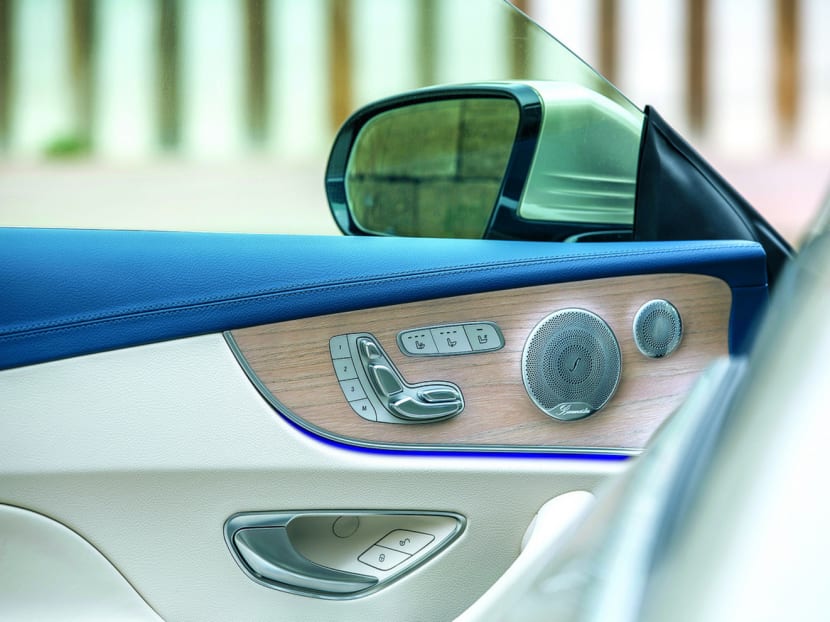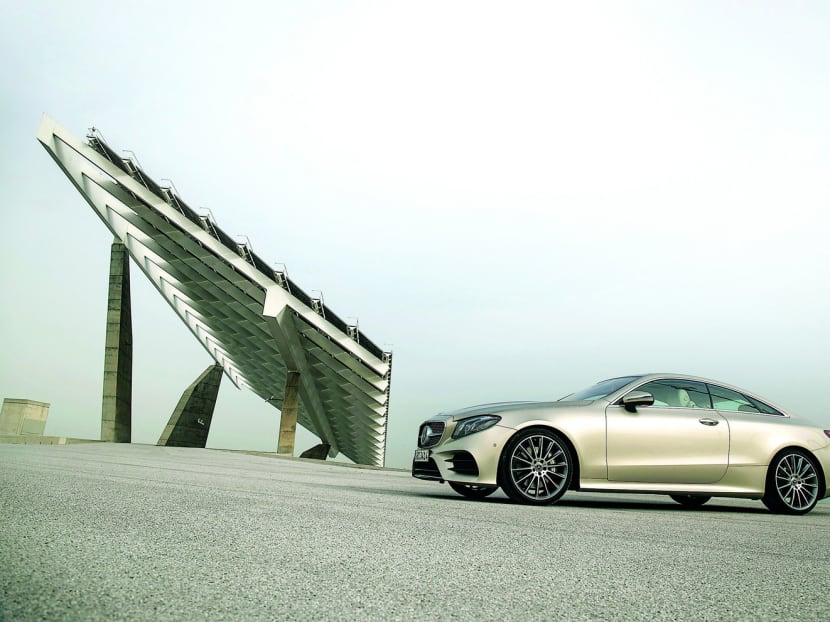 BARCELONA — We live in an age where sport utility vehicles (SUVs) and crossovers dot the landscape like fungi after a heavy downpour.
Crossovers and SUVs even incorporate sleek styling, as cars like the BMW X6 and Mercedes-Benz GLE Coupe illustrate, and let us not forget the four-door coupe segment Mercedes started with its CLS-Class in 2001. Even the E-Class sedan is professed by Mercedes to have "coupe-esque" lines, so a two-door version of the E-Class seems to make little sense.
Yet this is what Mercedes has done with the E 300 Coupe, which has an almost identical front end as the sedan, with the same headlights and protruding nose, but a different grille.
UNDERSTATED BEAUTY
Like the current C-Class and S-Class coupes, Mercedes has shown that its long history of making beautiful, understated machines still runs deep.
It is harder to see the difference in photos, but the car's roofline plunges and results in a profile that can only be found in a proper coupe, ending in a shapely rear section — the horizontal tail-lights, exhausts and pronounced shoulders giving it a taut stance.
There has been some effort to make the interior feel special, although these are not huge steps.
The car we tested featured fetching navy blue and beige upholstery, with light wood panels affording a nautical feel to the cabin, while the air-conditioning vents have a coral-inspired design unique to the coupe.
The rest of the interior is largely the same as the sedan's, but this is no bad thing considering the E-Class has an admirable mix of luxury and technology. The Comand infotainment system still takes some getting used to, however, and features moments of on-screen lag.
While the coupe has a slightly smaller footprint than the sedan and is a strict four-seater, it is nonetheless a large car.
Slipping into the rear is not an exercise in contortion as it still boasts generous legroom, and has identical boot space (540 litres).
Headroom has been reduced because of the low roofline, but is offset by an extra-wide sunroof, plus the sort of refinement that no SUV could ever hope to match.
There is none of the low-amplitude jiggling endemic to the vast majority of crossovers of all sizes, and the car's low profile allows it to slice through the air with little turbulence, lending some truth to the marque's claim that the car has a impressively low coefficient of drag.
SUBTLE SPEEDER
The car uses the same 2-litre engine found throughout the brand's lineup, and with 245bhp on hand, it delivers uncannily smooth progress — so smooth that it feels almost slow at times, until you realise how fast you are actually going.
That is a feeling offset by the lack of a distinct or enjoyable soundtrack from the turbocharged inline four, but it is well within the expectations of this type of a car of this sort.
Like many Mercedes models, it leaves the hoonery to its brutish AMG brothers while focusing on fast, refined travel with a sporting edge. While it is happiest on highways and wide, sweeping roads, it does less well when the tarmac gets tight and twisty.
Our test car came with all the extras, from air suspension to the latest adaptive cruise control that not only maintains a set speed and distance to the car in front, but also gives steering assistance at speeds of up to 200kmh.
All this sounds extremely close to what the E 300 sedan can deliver too if you tick all the cost options, so is the coupe a distinctive, convincing buy over the four-door?
From our experience behind the wheel, we think so, but it is not entirely a subjective, emotional call: The E-Class coupe has no direct competition at the moment, with no other luxury brand offering a similarly sized two-door.
Mercedes sold more coupes than any other brand in Singapore last year, a total of 814, which is far more than its closest competitor (BMW, with 358) or even total sales of other brands. Despite reigning fashion, it seems one of the traditions of motoring that still endures is the siren call of a real Mercedes coupe.
Mercedes-Benz E 300 Coupe AMG Line
Engine: 1,991cc, in-line four, turbocharged, 245hp, 370Nm
Performance: 225kmh, 0-100kmh: 6.4s, 6.4L/100km, 147g/km CO2
Price: TBA
On Sale: Q3 2017
PROS: Elegant design, unique cabin tweaks, refined performance
CONS: Thrill seekers, or families, should look elsewhere