Dempsey stays fresh with a new family-friendly cluster and bigger, better offerings
SINGAPORE — Quick, name us the coolest hot spots in Singapore. Chances are, you'll be rattling off places such as Telok Ayer, Keong Saik and even Tiong Bahru. But what about the Dempsey area? Well, while it has become more of a leisurely family weekend destination in recent years, further transformation is in the pipeline and Dempsey is beginning to have a buzz again.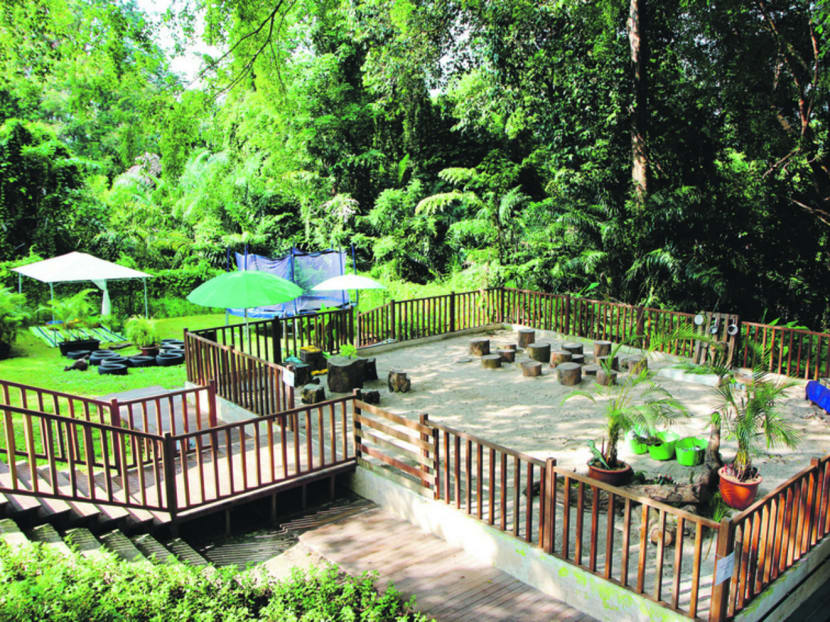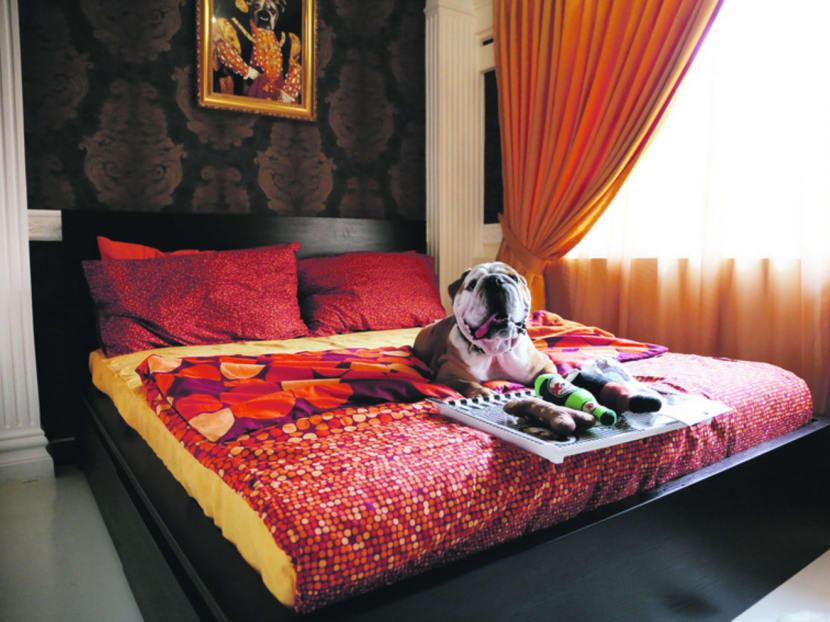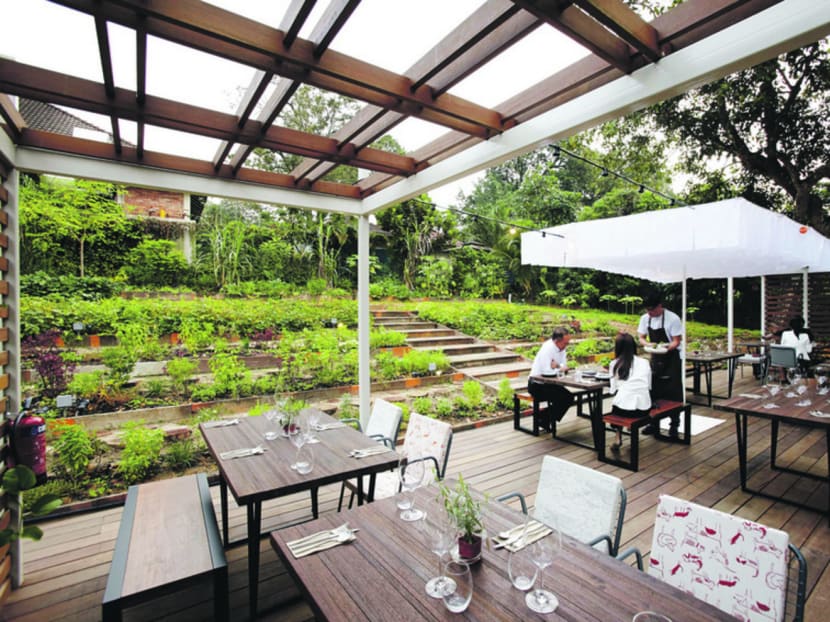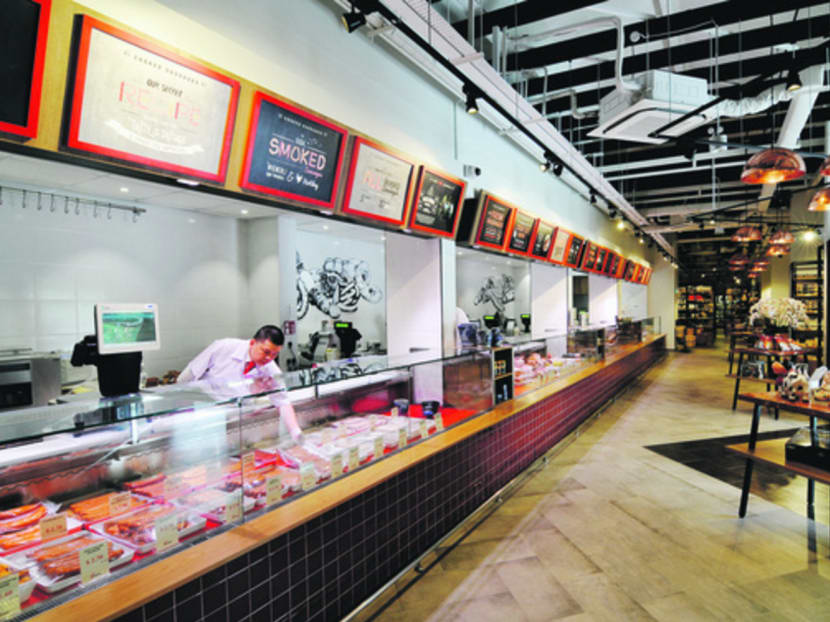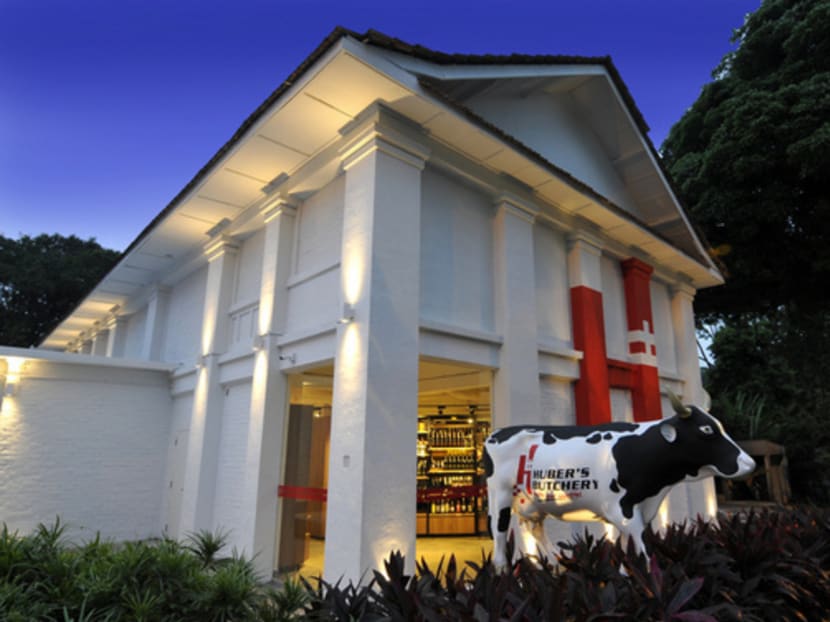 SINGAPORE — Quick, name us the coolest hot spots in Singapore. Chances are, you'll be rattling off places such as Telok Ayer, Keong Saik and even Tiong Bahru. But what about the Dempsey area? Well, while it has become more of a leisurely family weekend destination in recent years, further transformation is in the pipeline and Dempsey is beginning to have a buzz again.
Last month, it was announced that COMO Lifestyle by Club 21 fashion doyenne Christina Ong won the bid to develop two blocks in Dempsey with its proposal to open fashion concept store Dover Street Market, a Jean-Georges Vongerichten restaurant and bar, and COMO Cuisine, a new restaurant concept.
This comes hard on the heels of a string of other high-profile developments in the neighbourhood: In November, Loewen by Dempsey Hill, a new cluster best known for being the venue for Chanel's first Cruise collection show in Asia in 2013, opened. It now houses 13 new tenants with an emphasis on family and educational offerings such as Tanderra, a clubhouse for families with facilities for both kids and adults, as well as Impressions Art Studio, Alpha Gymnastics and Little Mandarins. Events held there have also taken a family-friendly slant, such as a Christmas market and an upcoming Chinese New Year kids' fashion show and fair, from Jan 21 to 23.
Meanwhile, Huber's Butchery relocated to Block 22 in October. Its new two-storey 13,000sqft home is twice the size of its former address at Block 9, allowing Huber's to have an outdoor playground for kids, a demonstration kitchen for cooking classes, a staggering selection of 150 varieties of cheese — said to be the largest in town — as well as the longest meat and sausages counter in Singapore at more than 40m long. Portico launched its second outlet Portico Prime at Block 10 in November featuring a more upmarket repertoire of dishes and a Chef's Table. One Michelin-starred chef Carles Gaig from Barcelona also quietly opened an outpost at Block 16A called La Ventana in June.
Another new entrant is Open Farm Community. This latest baby from the Spa Esprit Group is not simply a restaurant — it is, as its name suggest, a farm and a community hub educating diners about the origins of food. The restaurant is popular with the brunch crowd since it opened in July, and has since organised several events such as ice cream and sauce masterclasses, as well as its popular Social Market held every second weekend of the month.
DISCOVERING more
For a Dempsey stalwart such as the Spa Esprit Group, which has been here since establishing House in 2007, these changes are a sign of how the area has matured. Lifestyle maven and founder of the group Cynthia Chua recalled how Dempsey was like "a big isolated enclave in the middle of the city" when she made her foray here. "When Dempsey first started, the F&B scene here was still at its infancy stage; indie cafe culture was just beginning. I love (how Dempsey has) the seafood mass hall concept juxtaposed with creative cafes and kid-friendly places, ice cream parlours and spas. The variety of brands reached out to the diversity of the crowd. This diversity made Dempsey a success. It was original," she said.
Executive director of Huber's, Andre Huber, concurred. Having been in Dempsey since October 2008, Huber said the area has definitely changed over the years from "a quiet laidback place to a more vibrant shopping and F&B area with unique concepts".
Of course, housing these concepts in colonial buildings amid lush greenery helps tremendously. "This created a unique and delightful urban sanctuary that cannot be found anywhere else in Singapore," added Nicholas Ng, general manager of Country City Investments, which manages Dempsey Hill and Loewen by Dempsey Hill.
And it's not just locals who appreciate this charming diversity. Ranita Sundramoorthy, director, Attractions, Dining and Retail, Singapore Tourism Board, said visitors enjoy Dempsey Village as a tranquil hideaway with a distinct character and nearby attractions such as the Orchard Road shopping belt and Singapore Botanic Gardens.
This is why Country City Investment has taken the opportunity to get Singaporeans and travellers more familiar with the enclave by launching Dempsey Walking Trails. The four trails aim to take visitors through its nature and heritage as well as its food, lifestyle and kid-friendly options. Downloadable maps also offer interesting factoids such as how Loewen by Dempsey Hill used to be the Tanglin Military Hospital and was once also the home of the SAF Music and Drama Company.
COMING ATTRACTIONS
Still, there's no denying the huge boost that comes from having internationally renowned names such as COMO and Dover Street Market. Sundramoorthy expects the COMO Lifestyle Cluster to "significantly contribute to the vibrancy of Dempsey and Singapore's tourism scene", especially since brands such as that of the Jean-Georges Vongerichten restaurant are not available in South-east Asia.
Dempsey's tenants welcomed news of the COMO Lifestyle cluster. Country City Investment, which is the biggest player in the enclave, doesn't foresee COMO's upmarket and fashionable positioning affecting the family-friendly destination. Instead Ng feels this is "win-win situation" as the tenant mix is complementary.
And even though the well-loved House is a similar lifestyle hub with a spa and beauty emporium in the same building, Chua feels there won't be any competition with the COMO Lifestyle cluster. "House is about familiarity, comfort food reinvented and a laidback green space that is unique, while COMO targets the high-end luxury crowd," she pointed out. To keep guests intrigued as House turns 10 next year, Chua's team recently introduced a revamped high tea offering while a new menu of comfort foods with a distinct Singaporean spin is currently in the works.
Fans of Dempsey don't expect the area to transform too much with the addition of the COMO Lifestyle Cluster. "Each restaurant and block in the Dempsey area is pretty self-contained. I'd probably check out Dover Street Market when it opens, but I don't think it will change the vibe of Dempsey," said Shirlie Tang, an events manager. "I'd still hang out at my usual familiar places, like PS.Cafe and RedDot BrewHouse."
A spokesperson from COMO Lifestyle declined to comment when the COMO Lifestyle Cluster will be ready. In the meantime, there is more than enough indulgences to keep consumers glutted.
New fun outlets to check out at Dempsey:
Tanderra (73 Loewen Road, #01-21. Tel: 6509 3468)
Its name is an Aboriginal word for "resting place", and what a resting place it is. This family club house has pretty much everything you want to while away the day with the family. Besides catering to kids with play ateliers and swimming pools, Tanderra boasts a spa, a cosy cafe and multi-purpose rooms for yoga and Zumba lessons.
Anjali Chocolate (73 Loewen Road, #01-15/16. Tel: 6509 6800)
Craving for handmade chocolates? Besides picking up a gift of chocolatey goodness, you can sign up for workshops and learn how to make truffles and other chocolate treats. Birthday parties and baby showers can also be held here.
Swish! Swimming School (72 Loewen Road, #01-08. Tel: 9832 2522)
Three words: Temperature-controlled pools. Yes, the pools here are designed to be shiver-free at 32°C, ideal for little ones learning to take to the water. SWISH! Swimming is also a gold-accredited AUSTSWIM school (Australia's national organisation for the teaching of swimming and water safety) and founder Kristen Romain is an AUSTSWIM Assessor for coaches.
The Wagington Luxury Pet Hotel (27B Loewen Road. Tel: 6471 1689)
Wagington isn't kidding when it says it's a luxury hotel for furry friends. There is a bone-shaped pool with cabanas and parasols for dogs and an outdoor garden with a high-speed air-cooler system to ensure pampered pooches remain cool. Rooms are also equipped with CCTV so pet owners can check in with their beloved anytime. Demand is off the charts so book early.
Open Farm Community (130E Minden Road. Tel: 6471 0306)
Part farm, part social project, Open Farm Community aims to educate the community about the origins of its food while promoting urban farming and local produce in a delicious setting. Food aside, the restaurant plays host to markets and workshops, and has a dedicated kids' area.
Huber's Butchery (22 Dempsey Road. Tel: 6737 1588)
Huber's expansive new space now boasts a shady playground for tykes in tow when you're dining at its 50-seater bistro. It has become more of a gourmet superstore, stocking exclusive craft beers such as Chopfab from Switzerland and Bruce Cost ginger ale from the United States. There are also veggies, fruits and herbs flown in from Australia and cooking classes such as a shabu shabu session at its kitchen studio Tanderra.