Dining Guide: Where to get your tasty treats (Sept 2 to 3)
CAKES GALORE AT PACIFIC MARKETPLACE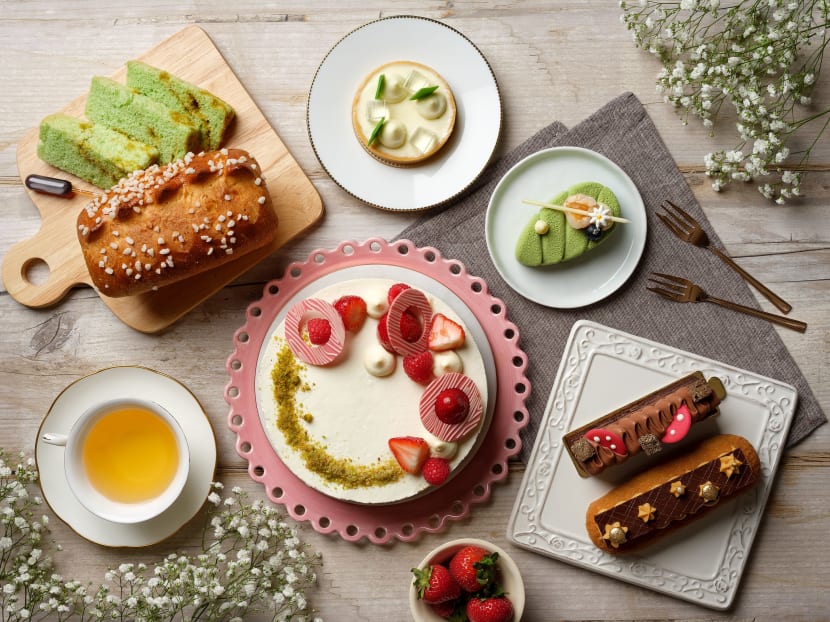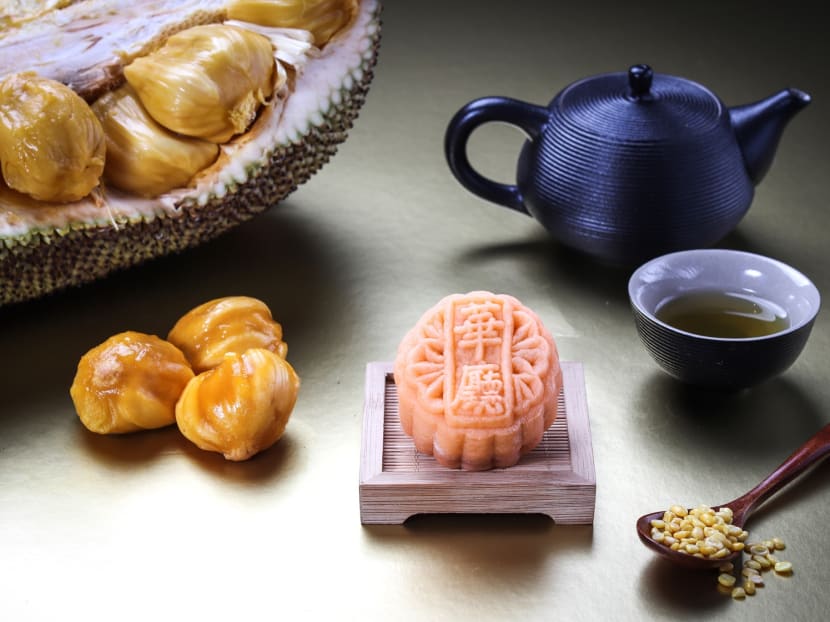 CAKES GALORE AT PACIFIC MARKETPLACE
Pacific Marketplace unveils a showcase of cakes, tarts and pastries handcrafted by Pastry Chef Eddy Yau and his team. The selection includes Pandan Gula Melaka Chiffon Cake (S$12.50), made with fresh juice extracted from pandan leaves and additional mini gula melaka droppers as icing on top. Also indulge in whole cakes (from S$58) like Matcha Yuzu Lychee Entremet, designed for green tea lovers, Strawberry Pistachio Shortcake, Araguani Hazelnut Royaltine Entremet, as well as its signature Blueberry Cheesecake. Sliced cakes and pastries (from S$7) like Black Forest Gateau with dark chocolate mousse, Lime Tart and Banana Cheesecake are also available. Available for dine-in or takeaway. Located at Patisserie Counter at Pacific Marketplace (Level 1), Pan Pacific Singapore, 7 Raffles Boulevard.
HUA TING'S COLLECTION - A RHAPSODY OF LUNAR TRADITIONS
Hua Ting Restaurant's mooncake offerings includes nine flavours. This year's special is the new Mini Cempedek with Mung Beans, a union of sweet fruit pulps with split mung beans' silky texture. The restaurant's signature snowskin mooncakes include Green Tea Twist with yolk and white lotus seed paste complemented by Japanese matcha; Blueberry with Vintage Hua Diao Wine, with its guilt-free low sugar indulgence; and White Lotus Paste with Champagne Ganache. Each mini snowskin flavour comes in a box of eight for S$68, or choose from a box set with a mixture of flavours for the same price. Timeless Classics include White Lotus Paste (S$68 per box of four), White Lotus Paste with Single Yolk and Macadamia Nuts (S$70 per box of four), White Lotus Paste with Double Yolks and Macadamia Nuts (S$74 per box of four). Seeds of Harmony with assorted nuts (S$72 per box of four), and Red Bean Paste with Melon Seeds (S$68 per box of four). Available from now to October 4, 12pm to 8pm. Located at 442 Orchard Road, Level 2. Contact 6739 6577 or mooncake.ohs [at] millenniumhotels.com
CRÈME MAISON DEBUTS MOONCAKE COLLECTION
Local patisserie Crème Maison's Mid-Autumn baked mooncake collection is presented in a box of four (S$68). Four choices of sets available are Harvest, Abundance, Reunion and Moonlight. The sets include a mix of Pandan Jade, Berry Forest, Matcha Salted Egg, Lychee Rose, White lotus and Belgium Charcoal Truffle mooncakes. Available for pre-order from now to September 24. Early bird purchases before September 10 will enjoy a discount, at S$58 per set. Collection of mooncakes are from September 20 to October 7. Located at 30 Tai Seng Street #08-03B.
ANTOINETTE UNVEILS MOONCAKE WITH SALTED EGG AND CHICKEN FLOSS
While experimenting with flavours, award winning Chef Pang Kok Keong combined two distinctive ingredients – salted egg yolk and chicken floss and created the Salted Yolk Chicken Floss Mooncake. Customers can indulge in the creamy taste of low-sugar white lotus paste and pumpkin seeds. Available in a box of four for S$58. Available for purchase at Antoinette Restaurant.
D24 DURIAN SORBET
Following the success of its Chili Krab Burger, VeganBurg releases the exotic D24 Durian Sorbet (S$6.90). The flavour rekindles the kampong spirit in modern Singapore with the addition of fresh natural coconut cream. Available at VeganBurg's founding outlet at 44 Jalan Eunos. Visit veganburg.com/Singapore for more information.