Sports for Junior
SINGAPORE — The June school holidays are approaching, and that means many parents are racking their brains for activities to keep their children entertained. What if we suggest sending your kids to the gym?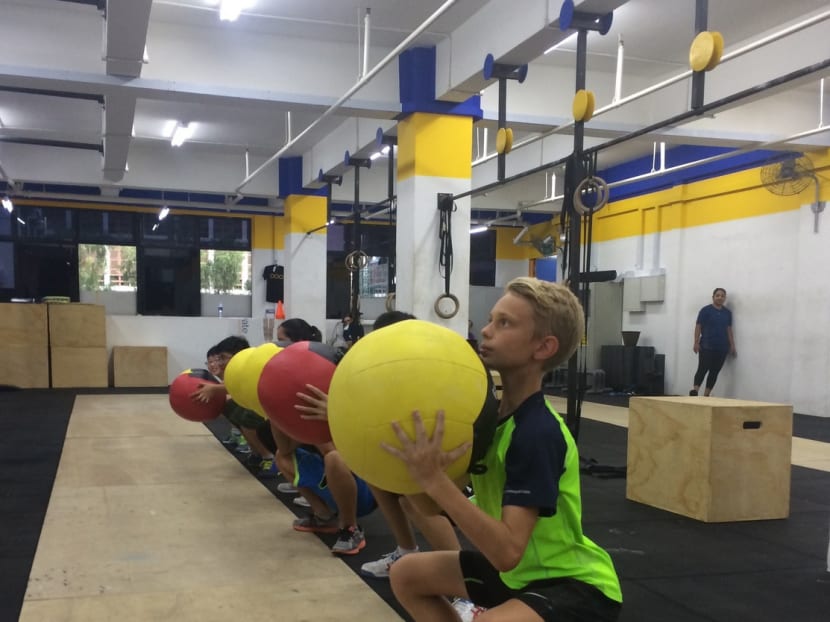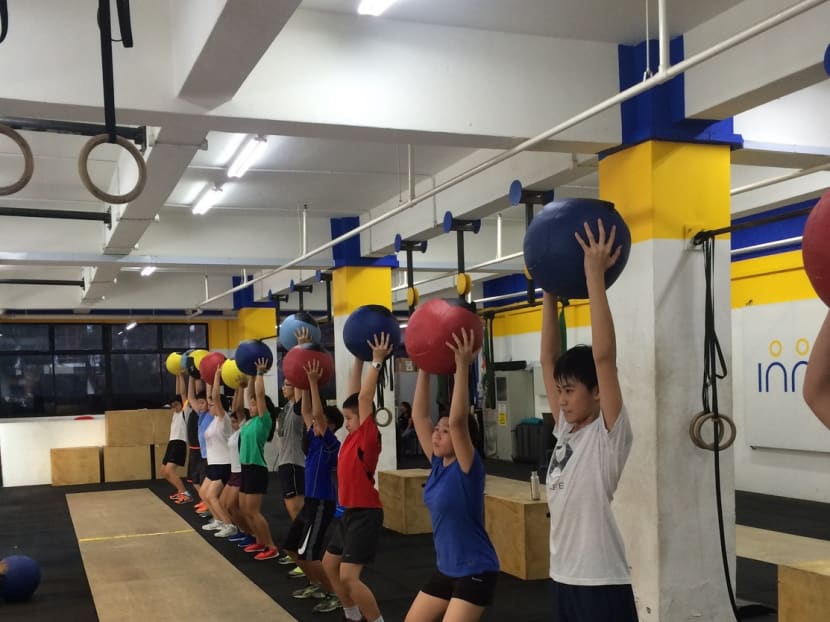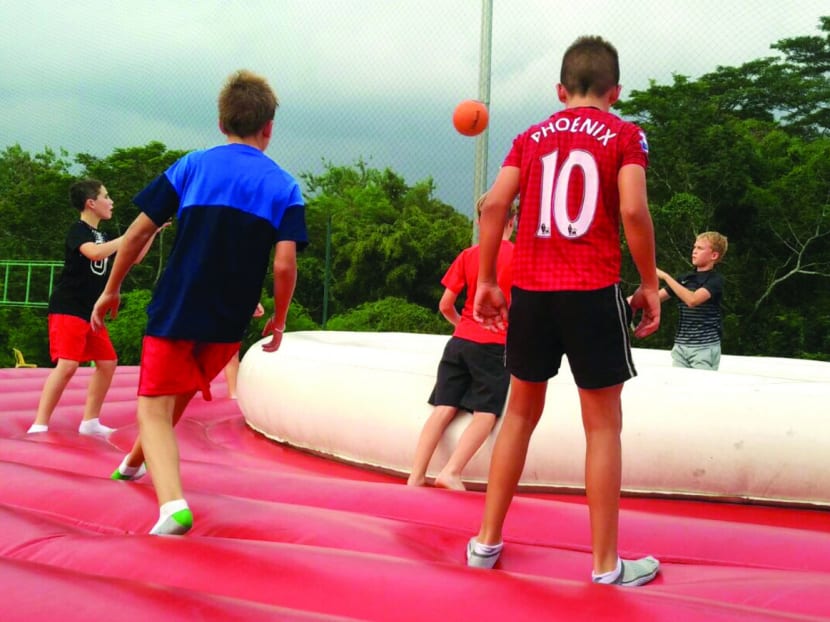 SINGAPORE — The June school holidays are approaching, and that means many parents are racking their brains for activities to keep their children entertained. What if we suggest sending your kids to the gym?
It's not as crazy as it sounds. Many fitness groups — that had initially stemmed from adult fads — are now either adjusting their programmes to make their activities more accessible to kids, or promoting their activities as child-friendly.
One of them is Innervate CrossFit, which opened in August 2014. It offers not just typical CrossFit programmes for an adult, but also CrossFit programmes for children and teens as well as seniors.
"We saw the void of proper physical fitness training in Singapore. We wanted to offer such a programme to kids and teens such that they can develop themselves early and become proficient in CrossFit early on...(and) encourage a greater long term view of fitness," said Lionel Choong, 28, the director and head CrossFit Kids coach at Innervate CrossFit.
Their CrossFit Kids and Teens Program is divided into three groups: Preschool (for ages 4 to 7); Kids (ages 8 to 12) and Teens (ages 13 to 18).
The Preschool and Kids programmes help children learn the basics of functional movement through games, without the use of weights. Activities for the latter group also focus on character development. The Teens programme encourages healthy competition, discipline, fitness and healthy habits. Weights are used for this age group, but are usually "less than the weight of a school bag", or 2 to 3kg at most, said Choong. Weight training helps them understand their body, and also teaches them how to use weights safely, he added.
Other exercises, depending on age group, include deadlifts, squats, forward rolls, gymnastics pull ups, box jumps and more.
"CrossFit for Kids and Teens is very often mistaken as (being) as intense as the adult version. However, we scale the intensity down for the kids and teens and focus more on good movement habits and to make it fun whilst learning," he noted.
Evolve MMA also has a Little Samurai Children's Program, which aims to build life skills for children through the practice of martial arts. "Your child will inherit confidence, mental strength, discipline, focus, and much more. Of course, the goal is also to bully-proof your child against bullies," said its website.
Another activity that adjusted its activities to suit the stamina and abilities of children is bossaball – a lifestyle sport that combines elements of volleyball, soccer and acrobatics on an inflatable platform fitted with trampolines.
Bossaball Singapore's founder Mohamad Saifudin, 49, who introduced the sport here in 2007, said they started to develop activities and programs to suit children after seeing the interest and demand for the sport.
"Somehow, there is a surge of interest and demand from kids. They now make up to 30 to 40 per cent of the participants as compared to 10 to 20 per cent previously," he shared, adding that their youngest member is just 8-years-old.
"We tweaked and customised the game such that it's easier and manageable for the kids to execute the actions. The rules and duration are also simplified according to the kids' sports ability," he pointed out. "For example, it's a more basic game for the kids, without the 'stylo milo' moves."
A game of Bossaball can last for 1.5 hours, but he said the children would cope by taking short breaks or going for quick sips of water before rushing back into the game. While one session can be "energy-sapping", many children are able to do it "almost non-stop", he said. "The enjoyment and fun experienced overrides the grueling physical activities," he added.
For activities such as unicycling and disc golf (where players throw a flying disc at a target), enthusiasts say they've seen a rise in children participating.
They try to encourage more children to come onboard, because sports in general help spark children's interest in exercising and keeping fit, they told TODAY.
Organiser of Bidadari Disc Golf Lance DuBos, 54, said their youngest member is 7-years-old. "We've certainly seen the massive increase of kids playing ultimate frisbee," he said. One reason why it is catching on among this group is the ease of play. "It's a fun, simple sport and gets kids out into nature...If they can hold and throw a disc, they can play."
Singapore Unicyclists spokesperson and member Cai JiaHui, who is in her 30s, said their youngest member is 9-years-old, and about 30 per cent of their members are under 18 years of age.
They "never really had any age limits in place as long as the kids can fit on the unicycles", said Cai. Uncycling, she added, is a sport that embodies perseverance and builds patience. "If you can ride something as impossible-looking as a unicycle, what else can't you set your mind to?" she added.