7 must-try dishes at the new Timbre+
SINGAPORE — Residents in the west side of Singapore finally have a bigger culinary claim than proud food-loving Easties, with the opening of Timbre+ in Ayer Rajah, just opposite Fusionopolis.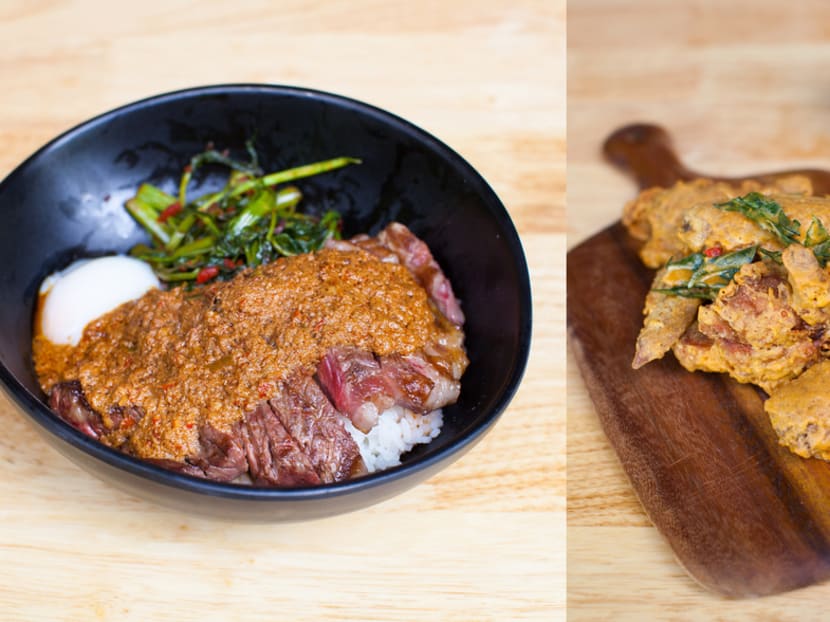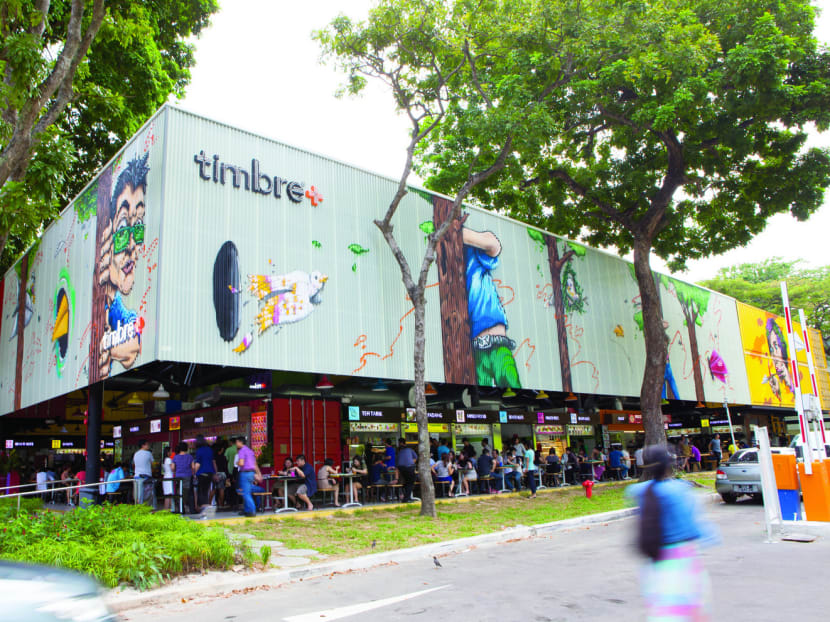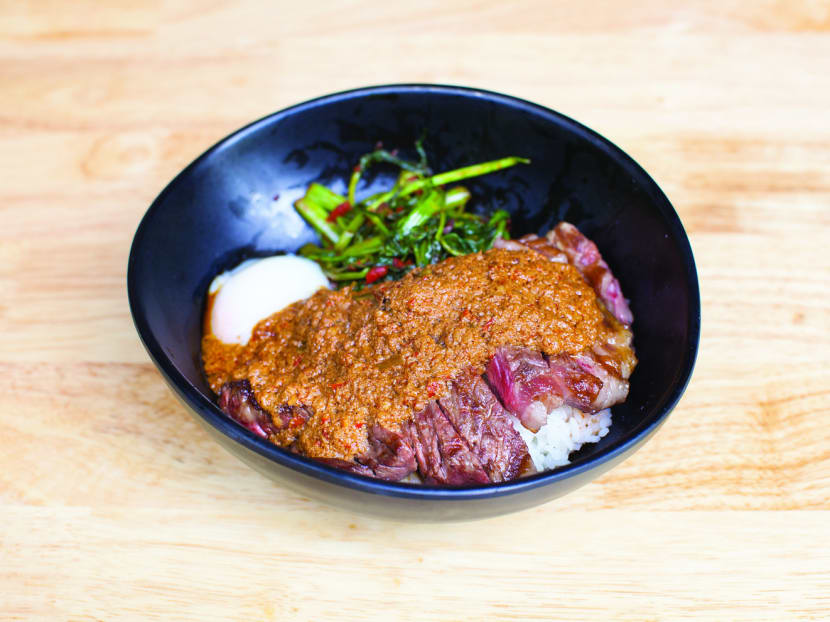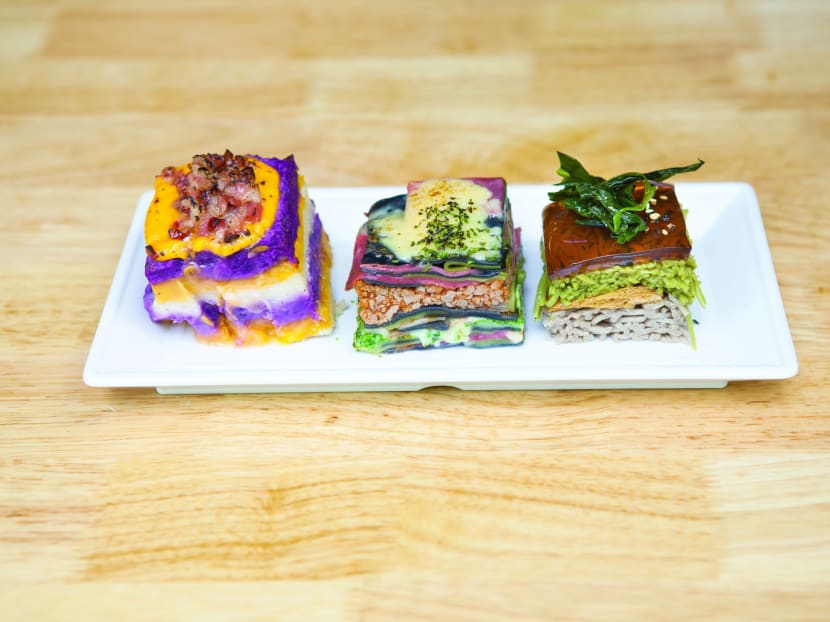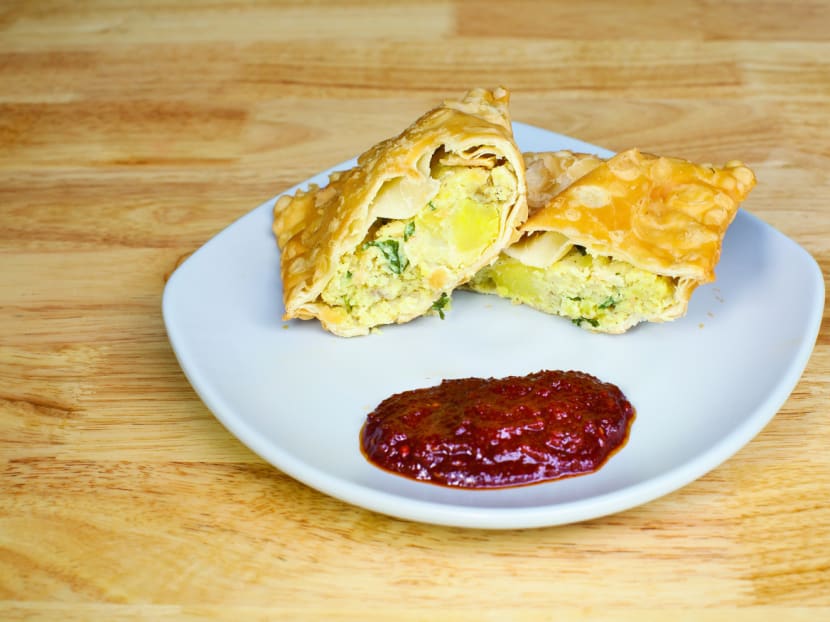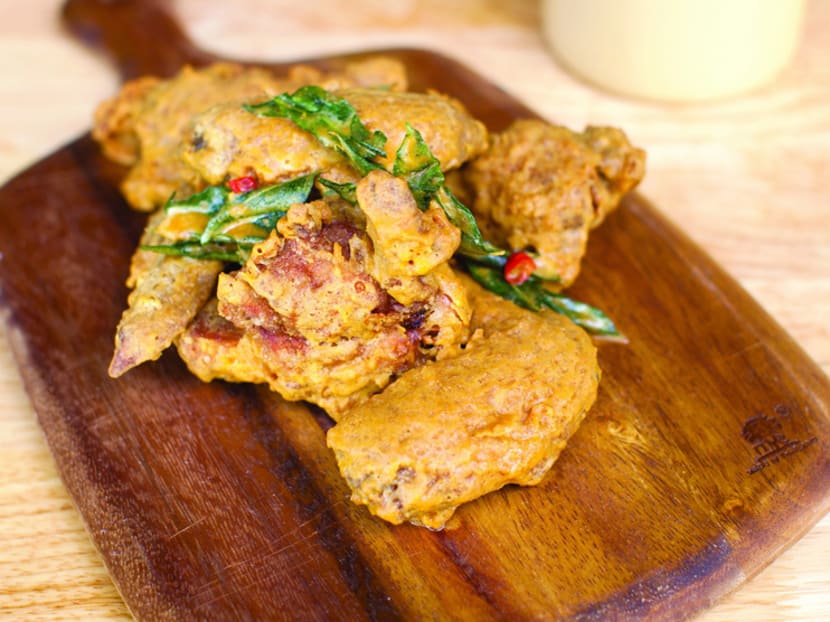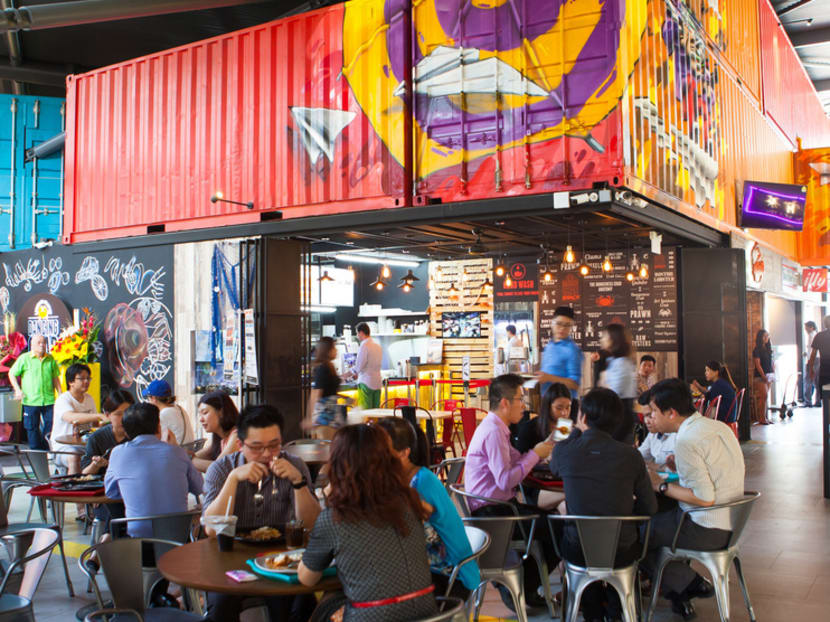 SINGAPORE — Residents in the west side of Singapore finally have a bigger culinary claim than proud food-loving Easties, with the opening of Timbre+ in Ayer Rajah, just opposite Fusionopolis.
The 24,000 sqf space by the Timbre Group has been packing in the crowds since it opened on April 1. It's the perfect combination of hipster cool meets mass appeal, where innovative food concepts (think cuboid-shaped dishes) housed in caravans and shipping containers decorated by homegrown graffiti artist group Rscls share the limelight with 21 other hawker stalls.
A spokesperson for the group said the opening night saw more than 500 customers eager to check out the space — and the extensive variety of food. It was equally bustling when TODAY visited slightly past lunchtime last week. "It's been really busy since opening," said Kelly Wong, the 26-year-old owner of Wong Kee noodles and roast meet. "We're very glad people are interested to eat at Timbre+."
Young hawkers like Wong and Douglas Ng of The Fishball Story are joined by older, experienced chefs such as Damian D'Silva who opened D's Joint three days ago, serving dishes like Hakka fried pork, sambal stingray and steaks
With so many choices and so little time, what are you going to start shoving into your mouth first? Here are seven to get your appetites going.
***
1. NASI LEMAK HANDROLL (S$4, THREE FOR S$10 FROM DUSK BY SLAKE)
We kid you not: Nasi lemak in temaki form, with egg, homemade otah, Japanese cucumber, anchovies and peanuts. And it tastes similar to the real thing — it's even topped with sambal mayo for a spicy kick. Owner Jeremy Cheok, who also runs Slake at Swan Lake Avenue explained the temaki was designed to give the full nasi lemak experience in a bite-sized format. We think it's super cute and convenient to boot. Also worth trying is Cheok's Dusk Platter, a heaving smorgasbord of roast beef with bordelaise butter, pork collar with laksa leaf beurre blanc, poached chicken with Vietnamese pesto, salmon confit and marinated tofu — for just S$20.
2. BEEF RENDANG RICE BOWL (S$14.80 FROM KUSH)
This Singaporean-inspired rice bowl is from the sister outlet of The Quarters, known for its inventive take on local favourites (durian creme brulee anyone?). Beef slices are cooked on charcoal, which gives them a sweet smokiness that comes through even though they are doused in rich rendang gravy. A side of sambal kangkong and nicely wobbly onsen egg add oomph to the satisfying dish.
3. FAT SAMURAI (S$9 FROM THE WORLD IS FLAT BY TANUKI RAW)
Take your favourite takoyaki ball, super-size it with a heaping of your favourite ingredients, such as bacon, prawns, beef, roasted cabbage and bonito flakes, smothered with balsamic okonomiyaki sauce — and presented on a charcoal crust pizza. That's essentially Fat Samurai, a "full-on flavour bomb", as owner Howard Lo described it so aptly. You can't quite taste the ingredients but you don't need to when there's so much going on in a deceptively filling slice. There are other high-low comfort food mash-ups offered here including a smashed beef patty with honey butter and burnt onions sandwich.
4. TOMATO NOODLES WITH CHAR SIEW (S$4.50 FROM WONG KEE)
Taxi drivers who've missed Wong Kee at Maxwell Food Centre now make a beeline for Timbre+ to get a taste of its springy egg, spinach and tomato noodles, all made in-house. We particularly like the tomato-flavoured version, with its specially tailored punchy, sweet-savoury gravy. To celebrate its opening at Timbre+, Wong Kee is also currently dishing out its famed plump dumplings in three different skins: Egg, spinach and tomato. Yes, that makes them so much more Instagrammable.
5. STACKED FOOD (FROM S$2.80 FOR A CUBE FROM FOOD ANATOMY)
Speaking of photogenic dishes, Food Anatomy presents its idea of "Stacked Food". It's a savoury kueh lapis of sorts, in which every layered cube of food is a third of your usual portion. The idea, according to owner-chefs Sean Wong and Gee Jiaxin who created the dishes with their graphic designer partner, is to mix and match these items for friends to share. The refreshing cha soba is reimagined with soya sauce jello, a robust lasagna made with mee hoon kueh layers, while the trio of mashed potatoes (sweet, purple and russet) tasted almost like dessert thanks to the sweet creaminess of the sweet tuber.
6. ROTI BOYAN (S$2 FROM SMALL BITES)
There are some seriously wallet-friendly options at Timbre+. Take this traditional Baweanese snack. Roti Boyan is also known nicknamed "Baweanese prata", but the version from Small Bites is akin to a giant samosa or curry puff — mashed potatoes and eggs stuffed inside fried dough pastry. Tasty on its own, it's best accompanied with a generous dollop of the sambal chilli.
7. SALTED EGG YOLK WINGS (S$8.90 FOR SIX PIECES FROM TWO WINGS)
As expected, Two Wings' Salted Egg Yolk Wings became an instant hit the moment they were launched on the same day as the opening of Timbre+. Just how much of a hit? On Saturday, an astounding close to 65kg worth of wings were sold. Already known for his crowd-pleasing fried chicken wings, Two Wings owner-chef Jeremy Loh spent a month experimenting with the recipe to ensure the batter stayed crisp and the meat juicy even with the addition of salted egg yolk. And yes, he has succeeded. The wings are formidably flavoured and utterly addictive.
Timbre+ is at 73A Ayer Rajah Crescent, JTC LaunchPad @ one-north. It's open from 6am to midnight (Monday to Thursday) and 5am to 1am (Friday and Saturday). Closed on Sundays.