Cooling-off days: Creative takes on frozen treats are heating up
SINGAPORE — Given our hot and humid climate — which has recently gone up a notch or two in this most scorching of months — it's a wonder why there isn't an ice cream vending machine on every corner.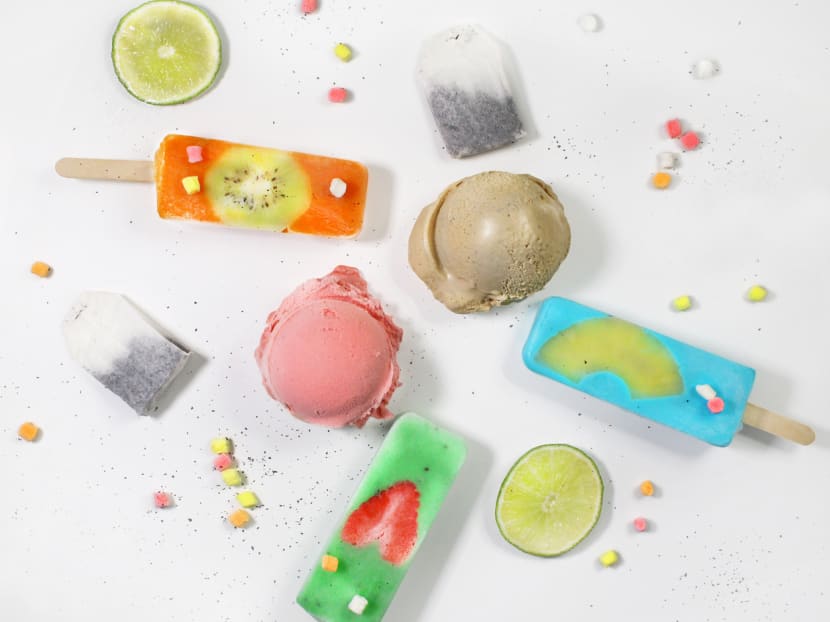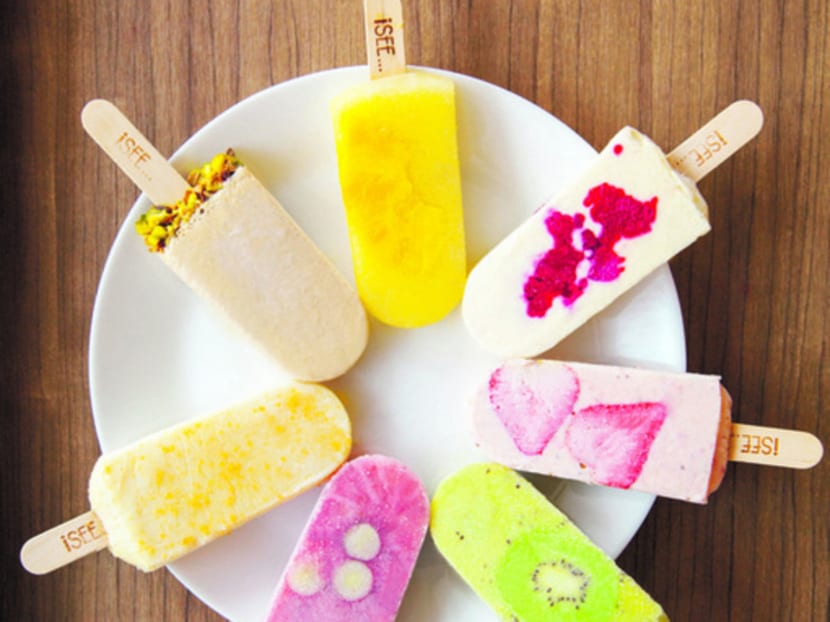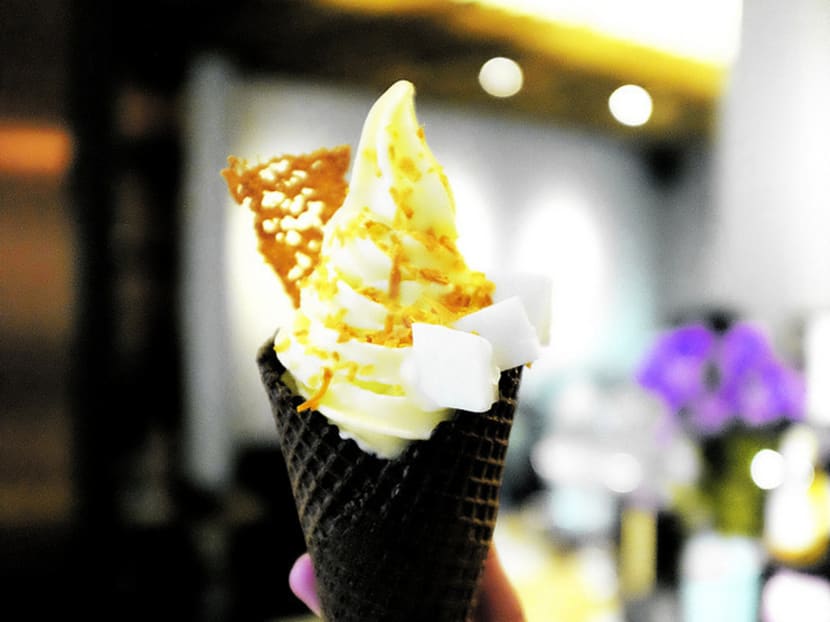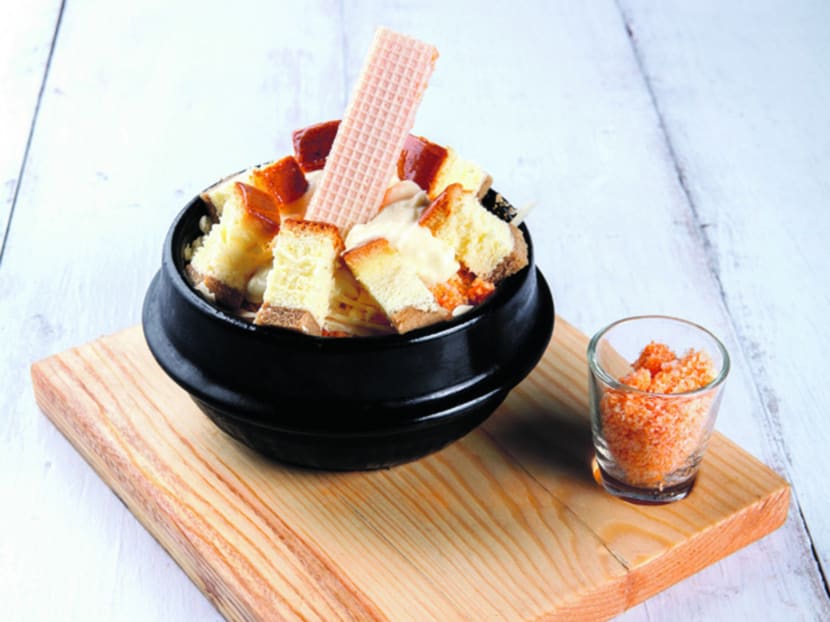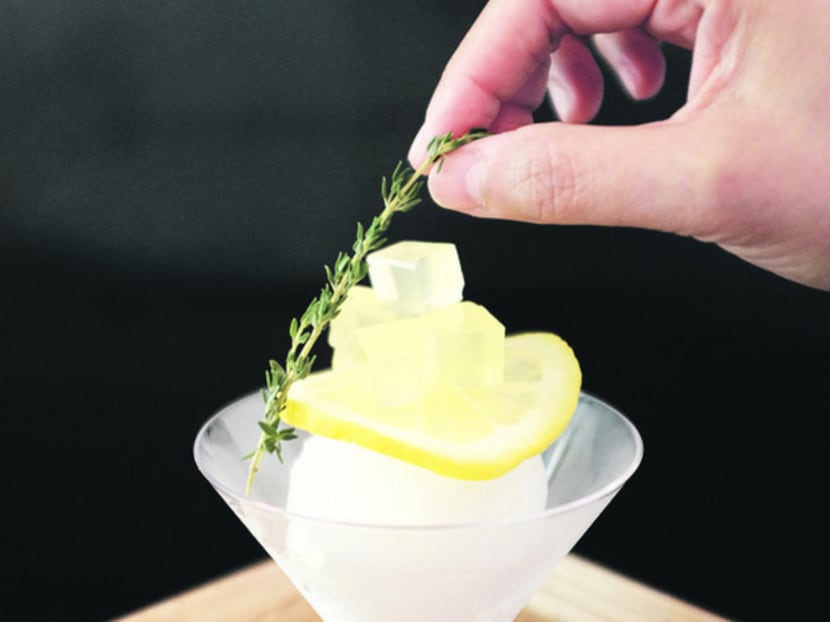 SINGAPORE — Given our hot and humid climate — which has recently gone up a notch or two in this most scorching of months — it's a wonder why there isn't an ice cream vending machine on every corner.
But that doesn't mean we're not obsessed with frozen confections, judging by the growing number of creative options that Singaporeans continuously embrace.
For instance, artisanal ice cream/gelato makers are now the norm in gentrified neighbourhoods such as Holland Village and Serangoon Gardens, while the success of homegrown purveyors, such as Creamier in Toa Payoh and Fatcat Ice Cream Bar in Bedok, is proof that there is no distance the hip and eager will not travel for their fix.
Not even the idea of being seen queuing for more commercial alternatives from the likes of Ben & Jerry's could dampen our resolve — certainly not when free scoops are being given out. This week, the brand celebrated its tenth Free Cone Day event in Singapore, which is part of an annual initiative that began in 1979. In addition to its three branches, there were also two pop-up stands at Raffles Place and Pagoda Street. More than 21,300 scoops were handed out, which, if you stack them all vertically, is taller than the combined height of 34 12-storey HDB blocks, said a spokesperson.
While the current sweltering weather is reason enough to make a beeline for frozen treats, sometimes we really don't need one. Just ask horticulturist and Thomson resident Melissa Tan, who regularly seeks out servings of chendol at places such as Cendol Melaka at Changi Village and Malaysia Boleh at Jurong Point. (Another popular one is Chendol Melaka on Jalan Tua Kong along Upper East Coast Road, she added.)
And it seems price is not an issue. Take the enduring craze over bingsu, which can cost up to S$18.90 a bowl, which is what you will pay for Nunsongyee Korean Dessert Cafe's Snow Flake Black Sesame bingsu. Seorae Korean Charcoal BBQ Restaurant also serves a variety of Korean shaved-ice desserts on its menu, which includes the Apgujeong Bingsoo (S$14.90), featuring a combination of cheese, cheese sauce, cheese cake and cheese wafer with vanilla ice cream.
In contrast to the complicated and often-flashy bingsu varieties, there is the simple and humble soft serve and freshly churned ice cream. Homegrown options such as Sunday Folks' handcrafted ice cream (which does look like soft serve but is freshly churned) have been satisfying a renewed craving since 2014, alongside popular alternatives such as The Cold Pantry, Taiwan's Honey Creme and Spanish Llao Llao franchises.
STICK 'EM UP
But why have your fix in only a bowl, cup or cone when you can have them on a stick as well?
Consumers have been looking beyond the ubiquitous potong ice cream and equally nostalgic Paddle Pop choices for a while now. And it is easy to see why, with premium offerings from local start-ups such as Popaganda, which has a range of dairy-free ice pops that are also touted as being "friendly to the environment and the community".
Gelato specialist Sharon Tay's two-year-old Momolato also makes handcrafted fruit-based popsicles, while year-old Neh Neh Pop is known for its wacky flavours. And thanks to social media, there's been a surge in demand for premium and Instagram-worthy ice cream, Tay said.
But is this a trend? Not so for Neh Neh Pop founder Bjorn Shen of Artichoke restaurant. "I have concerns with calling it a trend at this very moment; so many of us local companies have been doing it silently for years. Popaganda is the original gangsta — (and) you have Stick House at 100AM mall that has also been there for a while." Founded in 2011, the latter, which also has a shop located at Sentosa and another at JCube, specialises in Italian gelato on a stick, made sans any artificial flavours or colouring.
"Neh Neh Pop is my first foray into the frozen-dessert world," added Shen, who prefers the term "creamsicles" over popsicles because they offered him more room for creative layering. "Creamsicles can be coated many times, allowing me to put more (stuff) on top; you can't do the same with an ice pop — you can't coat a pineapple juice popsicle in chocolate then dip it in potato chips and then dip it in chocolate again and finish it with pop rocks."
Neh Neh Pop's selection has grown from six to 10, but Shen added that he loves working on collaborative flavours, such as the Matcha Pop, a collaboration with Matchaya, which specialises in Japanese tea and milk-tea products.
"Our other new collab-pop is with Burnt Ends; it is a smoked ice cream with a black cherry base, coated in dark chocolate and almonds, then dipped in liquid marshmallow, set solid and then blowtorched," he shared. This, though, is exclusive to the masterclass Shen will be giving at Stellar At 1-Altitude today as part of the World Gourmet Summit.
"I see most players doing the smart thing and catering to the demands of the 'now', it's the most economically sensible thing to do," he affirmed. "But I do hope that other small players will come in and hit a niche market with more left-of-centre flavour options in a bid to add more colour to our landscape."
FLAVOURS FOR EVERYONE
Speaking of flavours for the masses, Goodwood Park this year launched its range of mini durian ice cream bars, which are inspired by the popularity of its Durian Rainbow Ice Cream Cake and made with pure D24 pulp.
"We hope to appeal not only to die-hard durian fans who are always on the lookout for new and creative thorny fruit-inspired desserts, but also to reach out to a younger generation, as well as people who are still on the fence about durians," said the hotel's director of marketing communications Justina Loh. "We feel this is a great way to make durians really accessible — in size, looks and flavour profile." There are currently six complementary flavour variants, including dark chocolate, white chocolate with rainbow sprinkles and pink chocolate.
With eight to 12 flavours available at any one time, Hong Kong import I SEE i SEE aims to add to this variety. Its range of fruit and milk-based ice pops also boasts a durian variant, alongside more commonly appealing flavours such as Creamy Mango, Refreshing Kiwi, Figs & Honey, Earl Grey Pistachio and Strawberry Hokkaido Milk. "No two ice pops are alike as each are lovingly handcrafted by an ice-pop artist in small batches," said founder Candice Yung. "Ingredients such as strawberries, mangoes and pistachios are also carefully selected for their quality and freshness."
Yung added that the brand, which was founded last May, is already extremely popular in Hong Kong and currently has six outlets across the city and is rapidly expanding. "I feel that many people have a soft spot for ice pops — whether it's from a childhood memory or just simply enjoying a sweet treat on-the-go, so it is somewhat of a timeless favourite," Yung mused, adding how she feels "the taste profile of such a dessert" suits most palates and that she hopes to quickly expand the brand in Singapore.
Now, how cool is that?