Forget wine, have a cocktail with your meal
The intriguing term "gastrobar", a portmanteau of gastronomy and bar, has bubbled to the surface in recent years — all thanks to night owls who, after darting to a watering hole after work, need their tummies filled as well.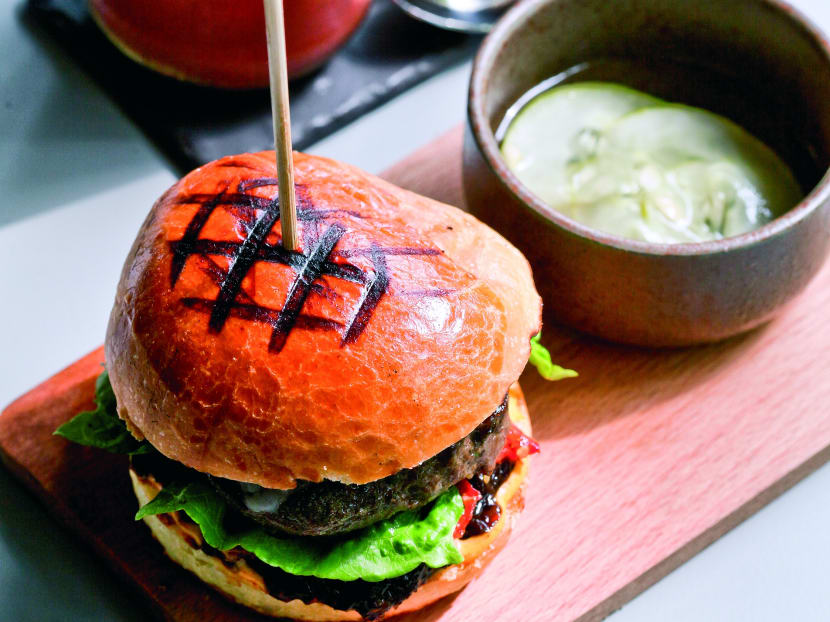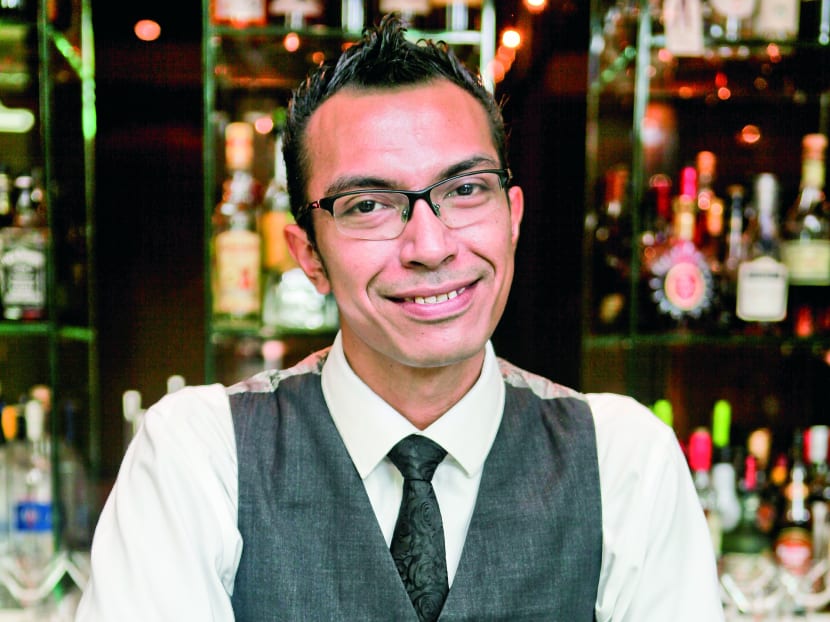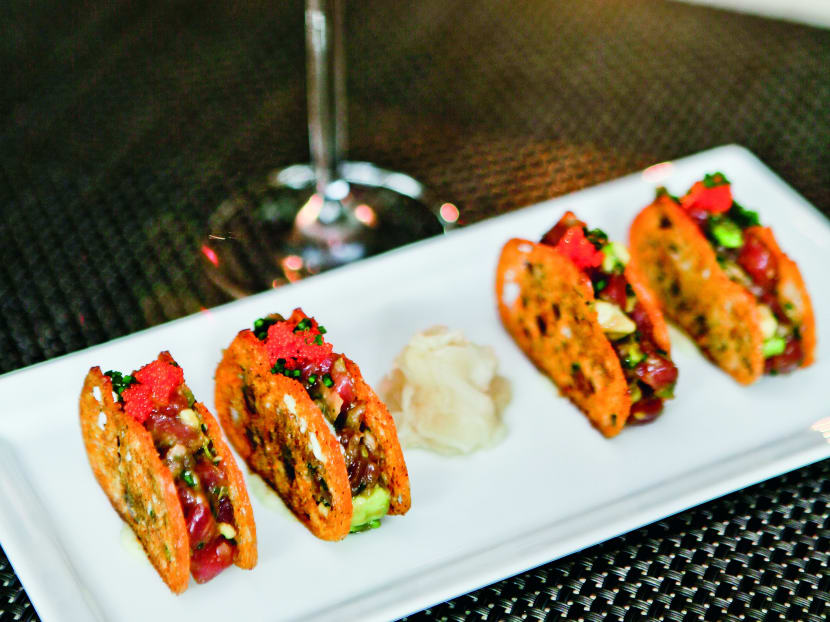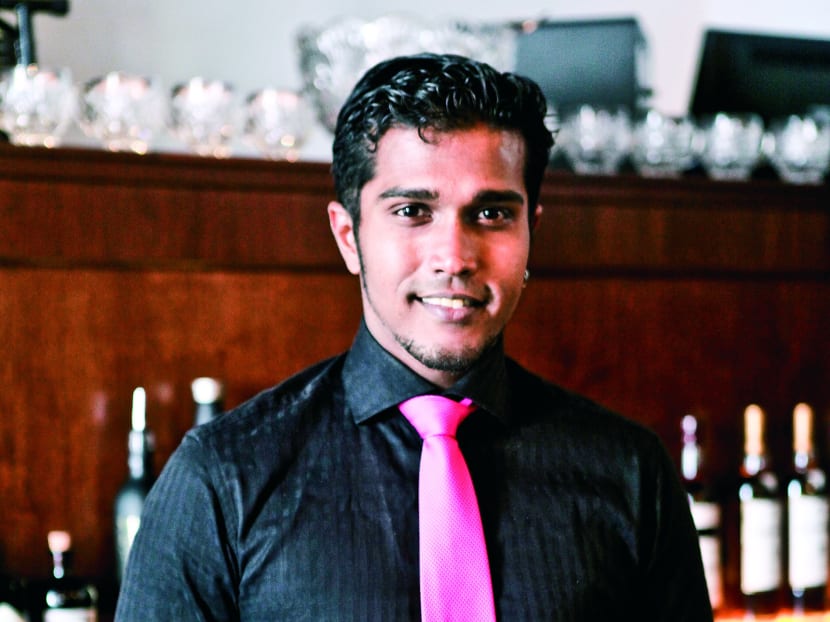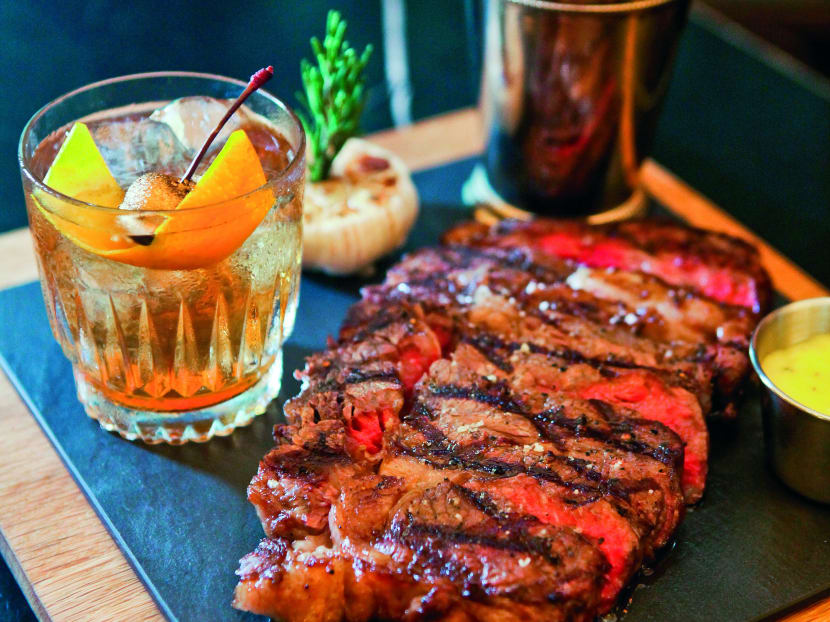 The intriguing term "gastrobar", a portmanteau of gastronomy and bar, has bubbled to the surface in recent years — all thanks to night owls who, after darting to a watering hole after work, need their tummies filled as well.
But forget the stale fish sticks, soggy potato wedges and greasy fried chicken — things have taken quite a turn. The phenomenon of bars serving up grub has given way to bona fide bars that take pride in creating carefully crafted bespoke cocktails — which, more often than not, are concocted by well-pedigreed bartenders or mixologists.
And they've helped elevate the status of a cocktail being a sugary, syrup-laden schlep of a mixture to something far more flavourful, harmonious and just plain exquisite. Forget the yawn-inducing White Russian or — dare we say — Singapore Sling, cocktails these days are far more inspired.
From locally-conceived Argentinian tapas-style restaurant Bochinche to first-rate steakhouse CUT, more places are serving up delicious cocktails to rival a top-notch wine list.
According to Kamil Foltan, Bar Manager of The Black Swan, the concept of diners having cocktails with their main courses is not a new trend. He believes it is something that came about with adventurous customers seeking out new tastes in their food and drinks, and it is a pattern that will keep on growing as people become progressively well-travelled.
While Bacchanalia's Executive Head Chef Ivan Brehm admits that the trend of cocktail and food pairing is a relatively modern concept, he is not surprised by it. "Cocktail clubs, bars and restaurants have shared a similar history and the line that separates them is historically murky enough to suggest people have previously paired food and alcohol together with some consideration for a long time. The fact that classic dishes or food styles known throughout the world (such as carpaccio or tapas, for example) were often born in 'bars' should be enough to support this idea," he said.
But how are cocktail pairings different or similar to wine pairings?
According to Dario Nocentini, the Bar Manager at Catalunya Singapore, even though the pairings that most diners are accustomed to are those of food and wines, it doesn't mean that they are the best or the only ones. "Introducing cocktail pairings is brilliant because it explores extraordinary pairings. You can create the perfect concoction and add all the ingredients you need in order to strengthen specific flavours or in order to contrast others," he said.
Bacchanalia's Head Mixologist Mark Thomas added that, unlike wine pairings, one isn't limited to analysing the existing properties of one type of drink to see what would go best with one's food. In essence, one has more free play to mould the properties of a cocktail to suit one's dish. And given the array of ingredients and elements that are available, a completely different and unique cocktail can be created to specifically match the dish on hand.
Thomas believes that it is important to note the elements of the dish and incorporate them into the drink. The important thing is to never overpower or overwhelm the dish with your choice of cocktail. If a dish is heavy or creamy, choose a cocktail that is more citrusy and cleansing to cut through the overall richness of the dish. "Analyse the flavour profile, aroma and textures of the dish and pair it with a drink that is complementary," he said.
Foltan, however, did warn that wine's lower alcohol content makes it is easier to recognise the nuances and thus pick the right food to match it. Cocktails are generally stronger and the dish may be overwhelmed by the alcohol flavour and content. Many will probably find classic martinis and old-fashioned cocktails too strong, and may not even think of pairing them with food.
Clearly, the simple logic behind pairing is that one should bring out the best qualities of the other. As Foltan summed it up: "Do not think only about flavours, but keep your mind on texture, intensity of seasoning and a style of dish (steaks, salads, charcuterie boards etc) before selecting a drink to complement it.
***
PAIRING OPTIONS
A cocktail with your meal? Start with these
1. BOCHINCHE (#02-01, 22 MARTIN ROAD, TEL: 6235 4990)
Dish: Beef chimichurri burger (Juicy beef patty topped with roasted tomatoes, provolone cheese and house-made chimichurri, sandwiched between buttery brioche. Served with a side of pickled cucumber.)
Cocktail: Chimichurri Bloody Mary (Chimichurri-infused vodka, Bochinche mix and tomato juice.)
Why it works: Both dishes contain Chimichurri and thus carry the same flavour profile. Also, the Bloody Mary works well with the smoky and juicy beef patty, which is grilled over an open flame.
2. BLACK SWAN (19 CECIL STREET, TEL: 8181 3305)
Dish: Stockyard Australia Wagyu Ribeye Steak
Cocktail: Golden Parachute (A modern take on the Old Fashion, a smooth 15-year-old single malt whisky stirred with fragrant vanilla bean, pure maple syrup and livened with mandarin zest.)
Why it works: Good steaks should always be served medium to medium rare to best taste the flavour of the meat. Steaks are mostly intense, full-flavoured dishes and require deep, complex flavours in an accompanying cocktail. Golden Parachute complements the dish with its gentle sweetness but robust body.
3. BACCHANALIA (23A COLEMAN ST, TEL: 6509 1453)
Dish: Tahitian Vanilla Confit Salmon (Confit salmon, roasted garlic puree, shaved fennel, honey emulsion.)
Cocktail: Savoury Sours (Rosemary and thyme and gin fat washed with butter and truffle oil, lemon and lime juice, vanilla syrup, egg white.)
Why it works: The fat-washed gin-based cocktail pairing worked under the premise of matching earthy and citrusy flavours already present in the dish. Fennel and black truffle work amazingly well together. However, successful pairings often have more to do with skillfully matching or contrasting textural elements found in both drink and food. Fat-washing provides for a slightly oily mouth-feel and the use of egg whites also lend a necessary density to match the supple yet rich salmon.
4. CUT (THE SHOPPES, MARINA BAY SANDS, 2 BAYFRONT AVE)
Dish: Tuna Tartare "sandwiches" (wasabi, Japanese cucumber, togarashi toast
Cocktail: Umami Cocktail (Hendrick's, Oba leaf, cucumber, Japanese Umebosi plums)
Why it works: Both the cocktail and the tuna are nicely balanced and have similarly delicate flavours such as cucumber. The ingredients are light and refreshing, and neither overpowers each other. Instead, they go well together. Plus, both are made from ingredients that come from Japan.
5. CATALUNYA (THE FULLERTON PAVILION 82 COLLYER QUAY, TEL: 6534 0188)
Dish: Traditional Suckling Pig Segovian Style (The signature dish features a Spanish piglet that is marinated and oven-roasted till the skin is crisp and crackling with meltingly tender meat.)
Cocktail: Stairway To Heaven (Inspired by the Led Zeppelin song, this cocktail was awarded Bacardi Legacy 2012 Spanish Cocktail of the Year. The award-winning creation boasts a wide variety of extraordinary flavours.)
Why it works: With Bacardi as a base, Stairway To Heaven is flavoured with coriander leaves, egg white, celery, lime juice, pineapple puree and vanilla syrup. With a clever mix and blend of these ingredients, the cocktail has a light and refreshing flavour to boot, which complements the slices of succulent and juicy suckling pig perfectly.