From garden city to urban farmland
Singapore — It's not often in Singapore that one can boast about sharing a meal with the farmer who grew the vegetables that are on your plate. Yet there we were, breaking bread with Singapore's new crop of urban farmers, all bent on proving that it is possible to grow and eat our own produce in this concrete jungle.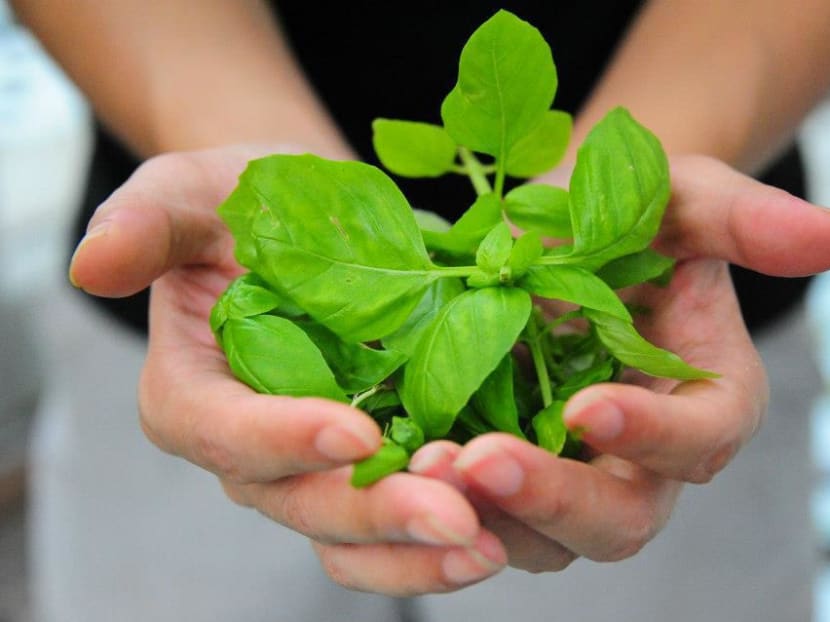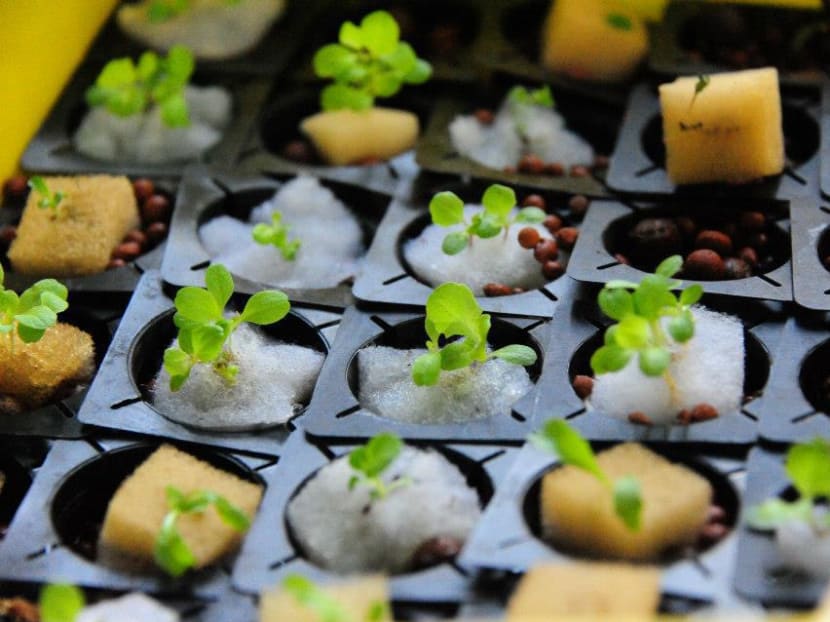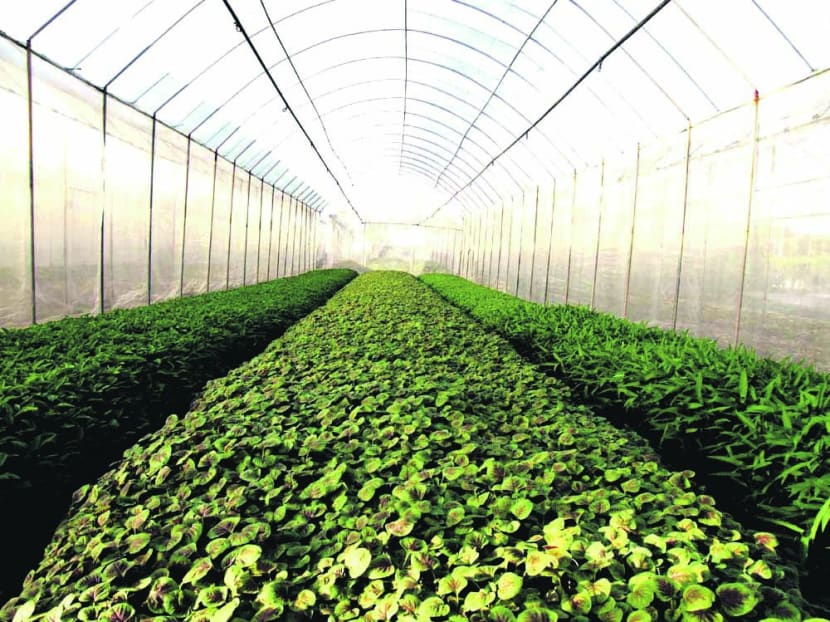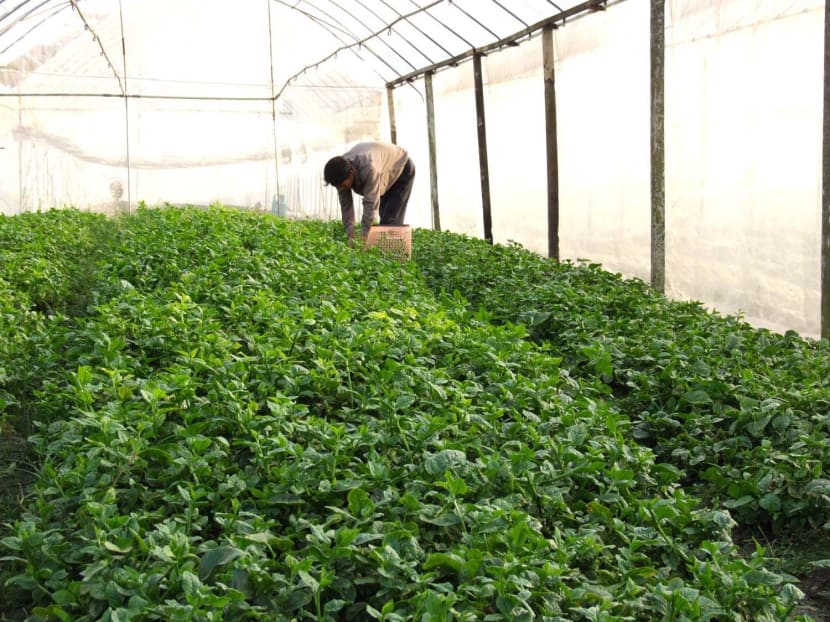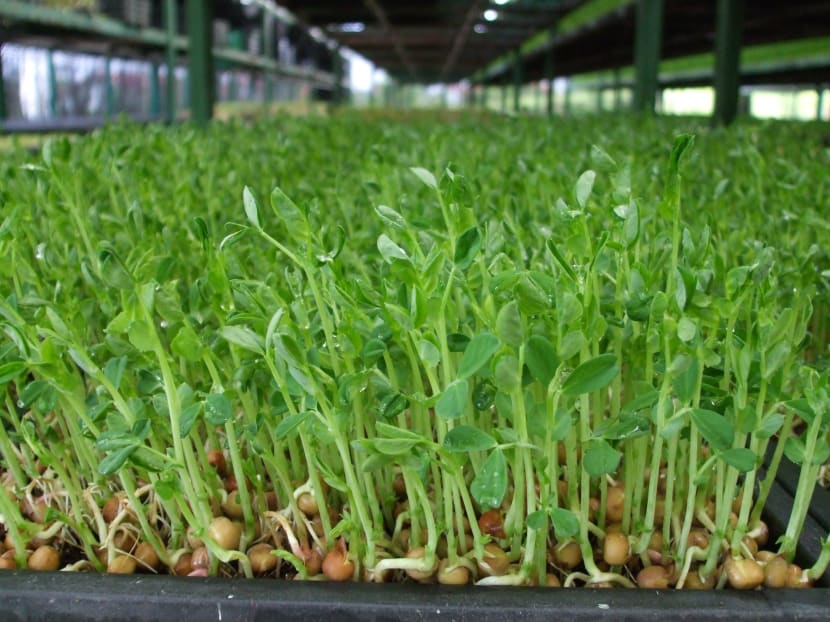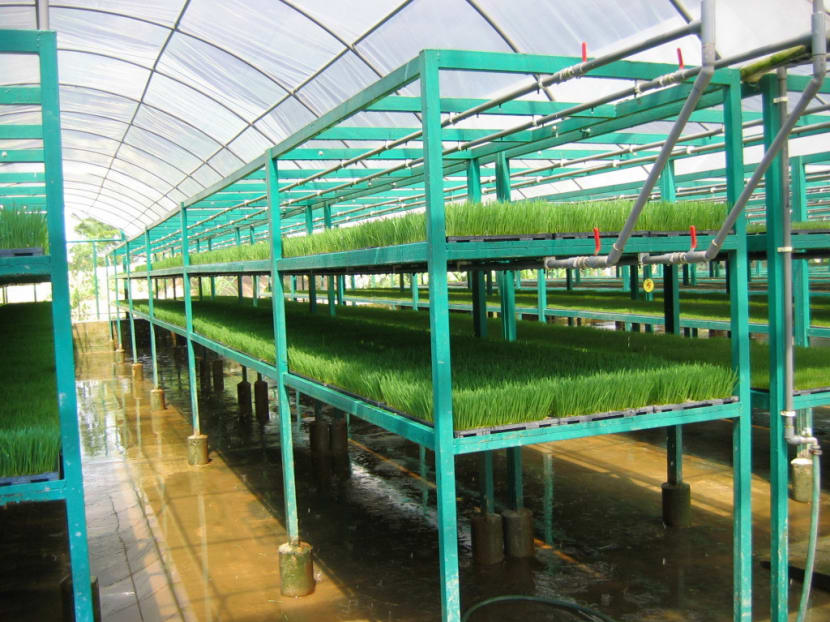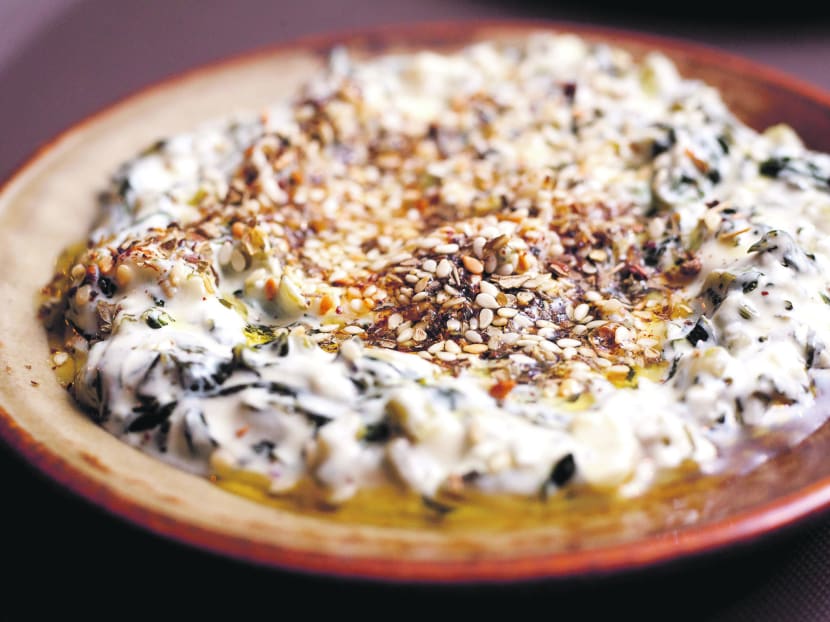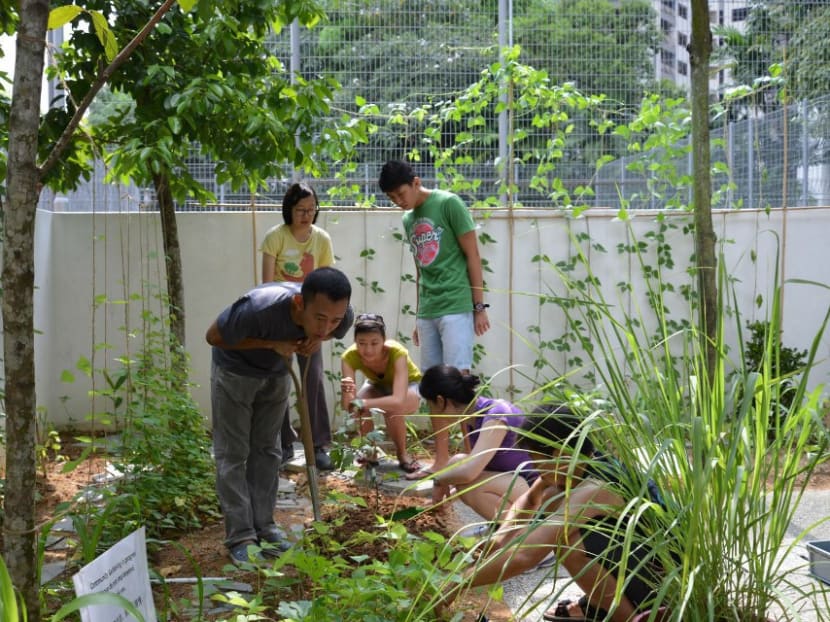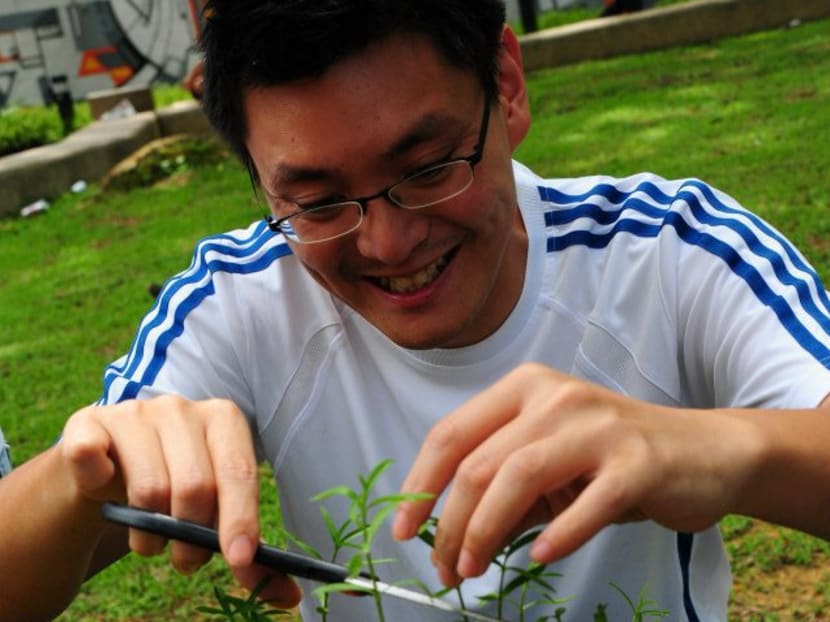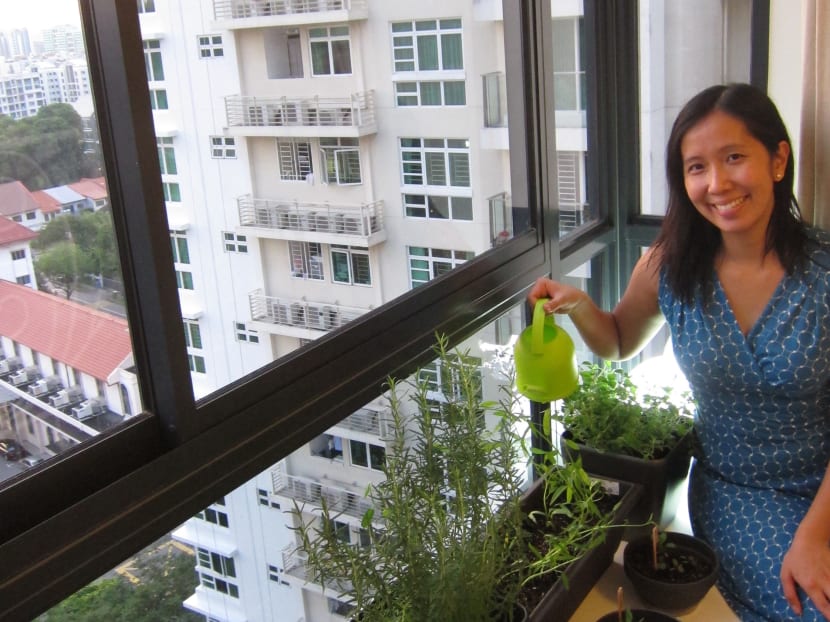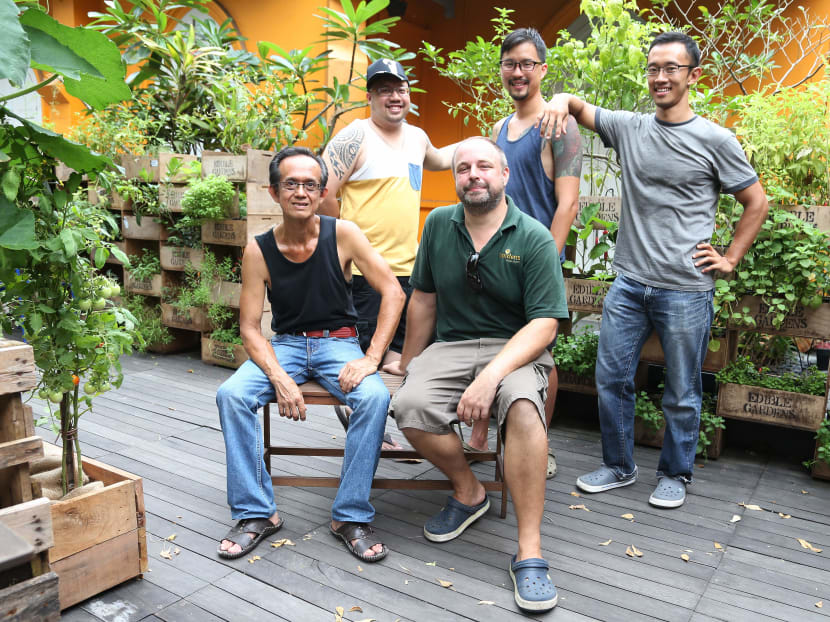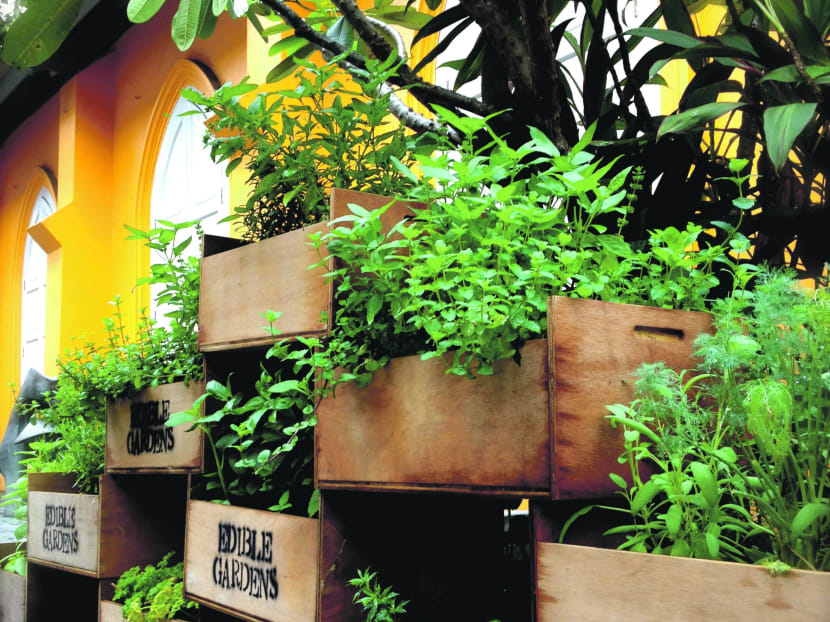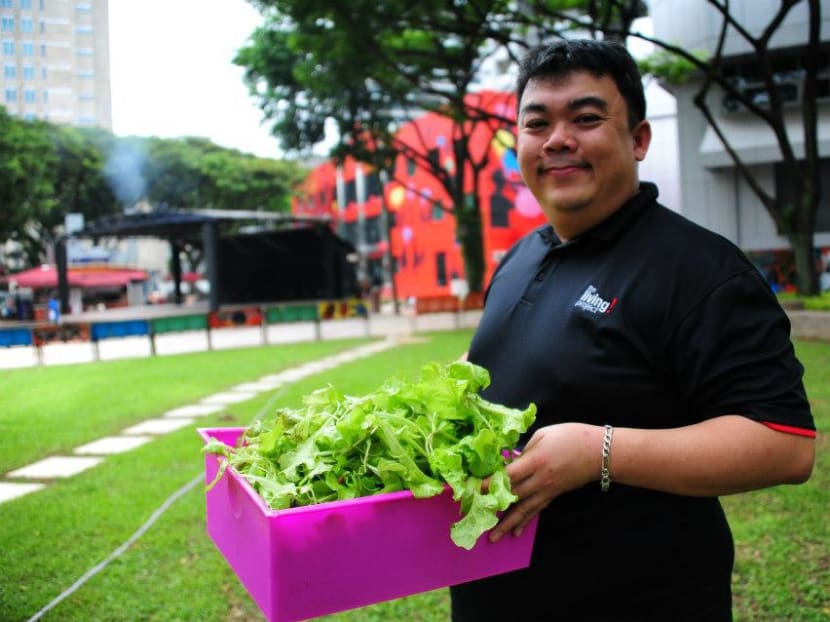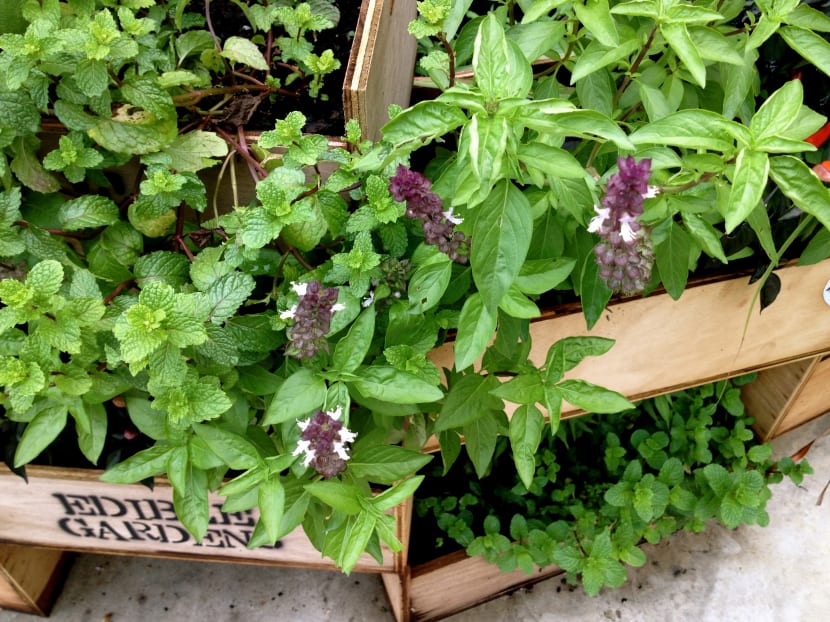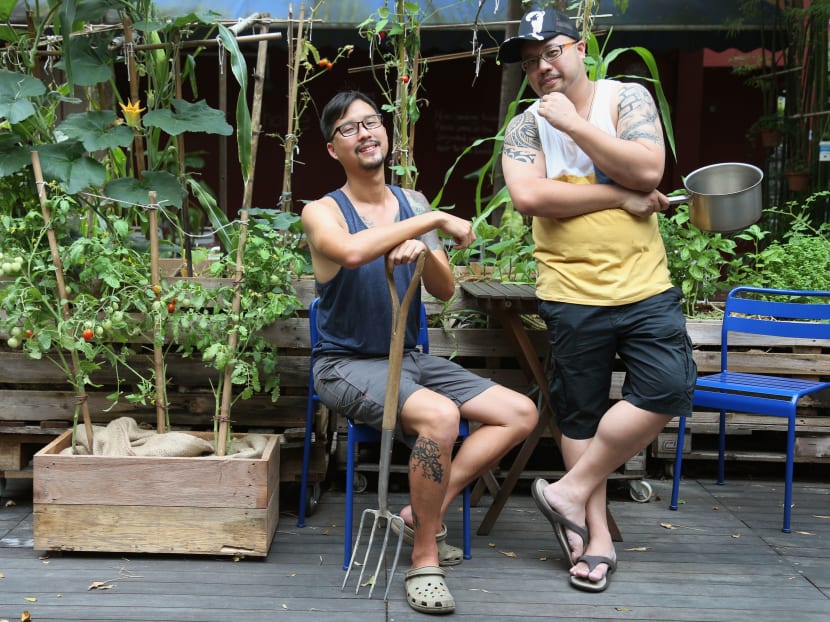 Singapore — It's not often in Singapore that one can boast about sharing a meal with the farmer who grew the vegetables that are on your plate. Yet there we were, breaking bread with Singapore's new crop of urban farmers, all bent on proving that it is possible to grow and eat our own produce in this concrete jungle.
On our plates were a mix of locally- grown abalone and willow mushrooms tossed with red spinach gleaned from the very first harvest by Comcrop, an urban farming initiative whose pilot plot is a 400 square foot aquaponics test farm in the National Youth Council Academy Greens.
Having successfully grown this maiden crop of edible vegetables, Comcrop will soon move into a 6,000 square foot commercial farm in the heart of Orchard Road, on the rooftop of *SCAPE. Here, the plan is to grow up to 15,000 fresh vegetables each month, which will be sold to restaurants across the island. So much then, for the old excuse that there isn't enough land in Singapore to grow our own food.
"We need to build our food resilience as a country. We shouldn't have to be so dependent on importing our food supplies," said Allan Lim, co-founder of The Living Project, the social enterprise that sponsors Comcrop.
Land redevelopment schemes
To that end, the heart of Comcrop's approach is to use what it calls "marginalised land". "Places and things that people don't see as useful and turn them into commodities rather than waste," said Jeremy Chua, who oversees Comcrop's agricultural technologies.
Run entirely by volunteers such as Chua, Comcrop is hoping to extend its green spaces to other such areas. It is studying the viability of farming atop JTC food factory buildings to supply the food companies housed within them. Around 20 per cent of all profits will go to other social causes that have yet to be determined.
"What we will yield is fresh pesticide- and chemical-free vegetables that are delivered on the same day that they are harvested," said Lim. "Consumers get greens that are fresher and with better flavour at the same prices that they are already paying now."
One of the restaurants that Comcrop will supply when it generates its first commercial harvest is Artichoke at Sculpture Square. The restaurant's chef-owner Bjorn Shen is a pioneer in the local farm-to-table movement. Over the years, he has worked closely with local farmers and producers to source for ingredients such as eggs, fish, quail and wheatgrass to use in his menu of rustic Moorish-style dishes.
"We would like to believe that it is a valuable experience for our customers to know where their food comes from," explained Shen. "Most of the time, food tastes better when it didn't have to endure the long journey across the seas in a container. And local produce is of the same quality as imported products, which is more expensive.
"As restaurateurs, using local produce makes us feel better about ourselves and gives us joy. We also hope that the locavore movement will make Singapore culture just a little more sophisticated — one small step at a time."
Fresh veggies at your door
Farm-fresh produce isn't just the domain of restaurants. Local farms such as Quan Fa Organic Farm purvey organically grown produce that it delivers to homes across the island. Started in 1999 by Liao Quan Fa, 62, the farm in the Lim Chu Kang area cultivates a vast range of vegetables such as kai lan, sweet potato leaves, watercress and various species of lettuce, as well as eggplant, gourds, beans and herbs. It also imports organic produce such as potatoes, corn, cauliflower and beets daily from neighbouring countries such as Malaysia and Indonesia.
The farms harvest their crops in the mornings, pack and send them out in refrigerated delivery trucks by noon.
"The food reaches our customers that same day," emphasised Junjie, Liao's 25-year-old son, who handles the farm's business development.
The prices of organically grown produce are a little higher compared to their conventionally grown cousins. To wit: A 250-gram packet of Quan Fa's kai lan retails at S$2.50 compared to S$1.20 for the same conventionally grown vegetable in the wet market. A kilogram of organically grown eggplant sells for S$10 compared to the S$6.90 it costs for regular eggplants sold through a local supermarket's website.
Still, it is a premium that many health-conscious Singaporeans, such as 40-year-old homemaker Jennifer Chen, are willing to pay for the produce.
"The freshness and convenience of having the produce delivered to my door on the same day it is harvested is definitely a draw," said the mother of two toddlers. "And the prices are not so high that they are unaffordable. I don't mind paying that little bit more because it means that my family eats fresh fruit and vegetables that are not genetically modified or treated with chemicals."
Accountant Lisa Tan, 38, who has been buying and eating organic products for the last 10 years points out that the price of local, organically grown produce is still significantly cheaper than imported organic fare.
"I used to pay S$7 for 300 grams of organic kai lan from Thailand. With the option of local farms, I now pay half that price," she said.
Kin Yan Agrotech is another local farm along Neo Tiew Crescent that grows and delivers wheatgrass, mushrooms, roselle fruit, edible cacti and aloe vera products. Like Quan Fa, most of Kin Yan's organically grown vegetables are harvested, packed and shipped on the same day. They cost a bit more than their regularly grown counterparts.
"It costs a bit more because organically grown produce takes a longer time to grow," explained Liao. "We don't use chemicals to speed up the growth process as non-organic farms tend to do. That's why production levels at farms like ours are about 30 to 40 per cent lower than conventional farms."
Staying clear of chemicals also means that the crops are at the weather's mercy. "If there is too much rain, you get root rot, which means the vegetables cannot absorb the soil's nutrients properly," he added. "If the weather is too hot, then the plants suffer too. The best conditions for our vegetables is when it is hot and windy."
There are plenty of other such farms in the Kranji Countryside, though they don't deliver their produce door-to-door as Quan Fa and Kin Yan do. More than anything, they serve as a testament to Singapore's encouraging evolution towards its growing food resilience.
Grow it yourself
Outside of these farms, the "grow your own food" movement is a burgeoning one championed by social enterprises like the year-old Edible Gardens. The group is made up of several passionate individuals who believe that every urbanite can grow their own fruit and vegetables.
Edible Gardens' pilot community garden at the Sun Yat Sen Memorial Hall is already a hit, drawing Singaporeans of all ages and walks of life who come to plant and nurture vegetables that anyone and everyone enjoy. The group's co-founder Bjorn Low, said that the plot, though small, is meant to serve as an educational space.
"It is where we can impart our skills to the people who come here so that they can grow their own urban gardens at home, and in turn, pass on their knowledge to friends and family," said the agricultural consultant.
Living up to its name, the group has also helped set up edible gardens for restaurants including Artichoke, which now has its own supply of herbs that range from more common varieties of mint, thyme and basil, to more unusual ones like borage and stevia. The gardens are often set in carefully stacked wooden crates that eliminate the need to plant directly in the ground.
"We no longer need to buy mint and thyme," said Shen. "We are self-sufficient on those fronts. But more than that, the edible garden is really a symbol of where our products come from and what can be done with limited spaces when it comes to growing food."
Another proponent of urban farming is 32-year-old Catherine Cheng, who founded Small Space Sprouts, selling pre-planted containers or D-I-Y kits that contain plants, organic potting soil and everything needed to grow edible herbs and vegetables in a small, urban space.
"All too often, we buy a package of herbs from the supermarket and then use only a little. The rest gets thrown away," she said. "These are things that we can easily grow ourselves and I want to show people that you can be part of the cycle of growing something even if you live in a small urban space."
Who knows? It may only be a matter of time before Singapore transforms itself from a garden city into a farming one.
BOX
HYDROPHONICS 101
While local farms have upped the ante, some of them have opted to grow produce using hydroponics — or growing vegetables without soil. But just how successful has it been? We roped in Neo Ai Ling, project manager of Oh Chin Huat Hydroponic Farms, one of Singapore's pioneering hydroponics farms, to give us the low-down.
What is hydroponics farming?
Ai Ling: Unlike organic farming, crops are grown without the use of soil and in a controlled environment. Hydroponics farming uses only water and mineral nutrient solutions.
What is the difference between hydroponics and organic farming?
Besides the lack of soil, hydroponics farming uses salt-based fertilisers (think nitrogen, phosphorus etc mixed for optimal growth) while organic farming uses fertilisers made of organic botanical remains. The nutrients availability in organic farming depends on the source, environment and the microbial population. In hydroponics, the amount of nutrients are controlled and provided directly to the plants.
What are some advantages of hydroponics vegetables?
Cleaner and more hygienic in the way crops were grown: The absence of soil rids the risks of weeds and soil-borne diseases. Our crops are different because it's 100 per cent free of pesticide. However, there are some hydroponics farms that still use pesticides when growing their crops because it depends on the technique that was applied and the kind of crop that is growing.
Why the trend towards hydroponics?
Hydroponics is especially relevant in Singapore because we are short of land. For most Singaporeans, hydroponics is a soilless method that is clean and easy to manage. As compared to plants that are grown in soil, hydroponics gardening uses only water and don't require any fertilisers. This is useful for Singaporeans when they travel as the plant doesn't need to be tended to.
Is there a significant difference in nutritional value?
Comparatively speaking, most methods of growth produce about the same nutritional values.
Are hydroponics vegetables cheaper than those that are imported?
Not necessarily. Beyond the high set-up and running costs, hydroponics vegetables might be even more expensive depending on the weather. However, we are very constant with the prices available in the market.