Michelin star a double-edged sword for hawkers
SINGAPORE — He doesn't say it directly, of course, but his eyes and small frame betray him ever so slightly. Chef Chan Hon Meng, of Hong Kong Soya Sauce Chicken Rice and Noodle fame, is tired.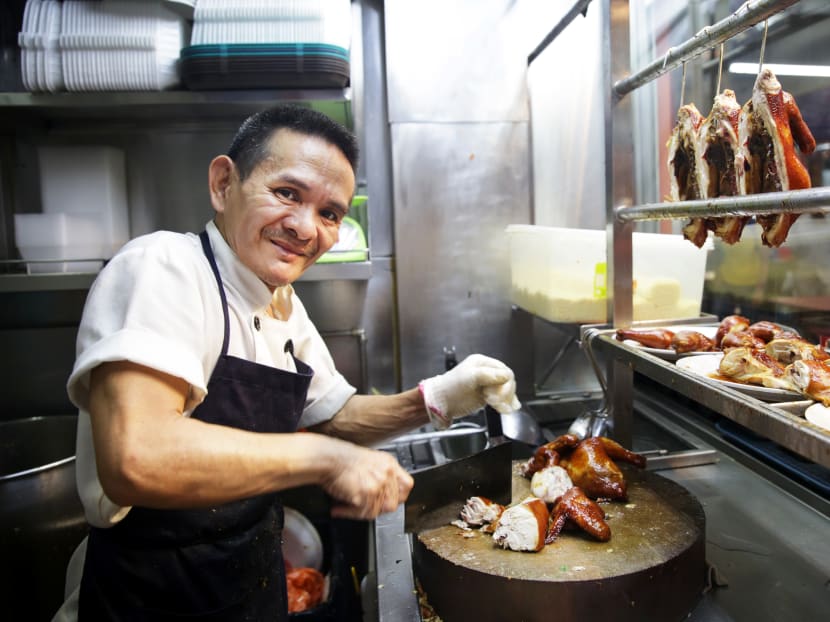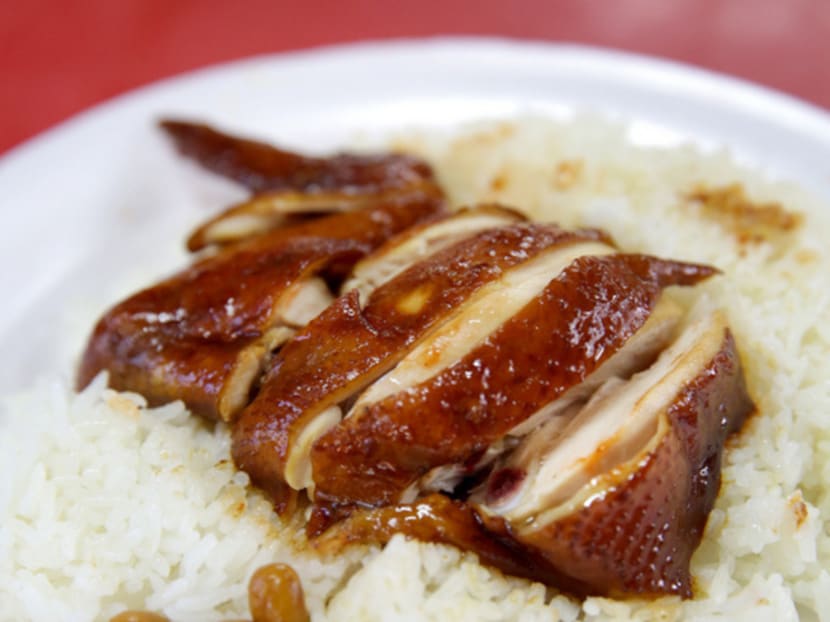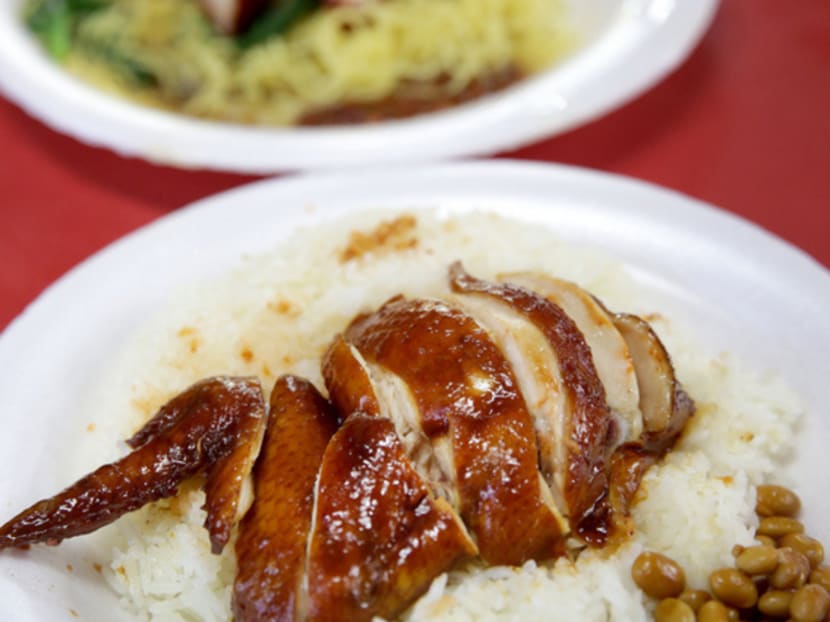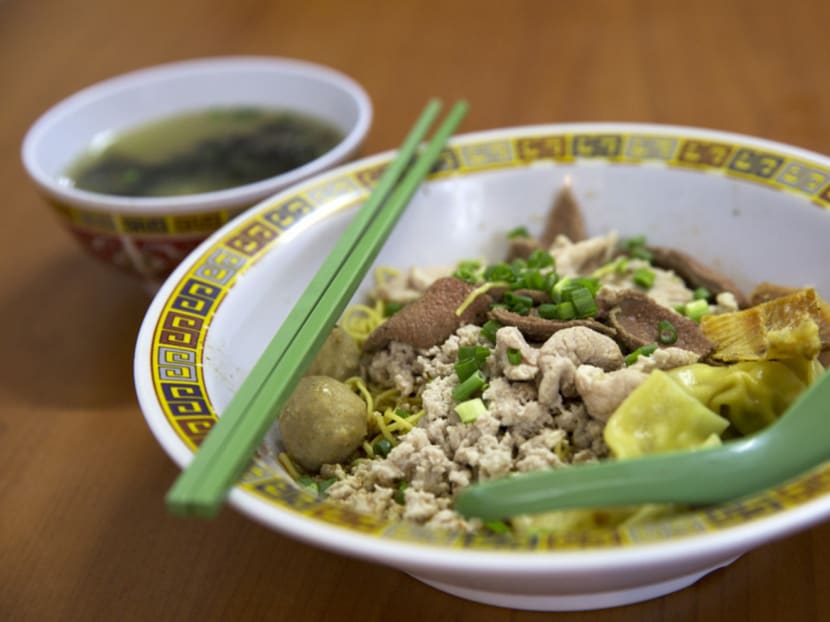 SINGAPORE — He doesn't say it directly, of course, but his eyes and small frame betray him ever so slightly. Chef Chan Hon Meng, of Hong Kong Soya Sauce Chicken Rice and Noodle fame, is tired.
Since the announcement of his one-Michelin star honour on July 21, the 51-year-old has been working 17-hour days, an hour more than what he used to put in.
"I now start at 5am or 6am when previously, I'm at my stall only at 7am," he shared in Mandarin. "I now prepare 30 more chickens. That's a total of 180 each day."
Yet, this is not enough to satisfy everyone, and by 4pm or 5pm, one of his two workers would go down the line to tell disappointed patrons that they have run out of food.
Chan had set a punishing pace for himself. He stood behind an enclosed counter at his stall, partly obscured by a curtain of glistening, brown-skinned Hong Kong-style soya sauce chicken, his hands moved — no, danced — like an orchestra conductor's baton: Cutting up whole chickens, stirring balls of thin egg noodles in boiling water, mixing sauces, and, since the announcement of his one-star triumph, posing through the glass display for yet another photo.
"Of course, I want to retain my star or even get one or two more. But, honestly, how? I wouldn't know where to start," he said, during a short break, when the first things he did were to lean against the wall and sink into a squat. "They (Michelin) say just do what I'm doing. But I don't even know what got me my Michelin star in the first place; my guess is the chicken, of course."
When asked what would help these hawkers retain, or even elevate, their coveted star status, Michael Ellis, the international director of the Michelin Guides, would only say this: "I don't want to say we give any advice to anyone. [But] just keep doing what they're doing, keep the quality high and get creative with their food. The Singapore culinary scene will only be better for it."
And that is where Chan says he is in "a bit of a predicament". Consistency is not only an important benchmark in the Michelin assessment, it is also demanded by consumers who vote with their wallets.
"If I try something new, my old customers may not like it. But if I keep doing what I've been doing, then in a way, I wouldn't get better," he said.
Ellis said the awards "are up for renewal yearly". "If an establishment doesn't win a star in the next edition, they can't say they have a star. They can only mention they won a star in the Michelin Guide Singapore 2016," he pointed out.
Chan knows he cannot simply lay claim to his star forever. His priority now is to focus on the present, where he is really stretching himself to keep up with demand. "I feel bad when I've to turn people away. I just do my best," said the Malaysian-born who has been living in Singapore for over 30 years.
"As for prices, it's not fair to raise them just because I won an award," he said. "In fact, my suppliers have increased prices four times in the last seven years and I've not changed my prices at all. I will continue trying to absorb the price increases until I really can't do it."
COURTING CONTROVERSY
Chan's addition — and that of his fellow hawker, Hill Street Tai Hwa Pork Noodles' Tang Chay Seng — in this year's Michelin Guide Singapore is not without controversy. Other establishments awarded one Michelin star include Candlenut, which champions Peranakan food; Waku Ghin at Marina Bay Sands; and Corner House at the Singapore Botanic Gardens. The average price for a meal at these one-star restaurants ranges from S$30 to more than S$500. In comparison, a plate of soya sauce chicken rice at Chan's stall costs just S$2 — the cheapest Michelin-starred meal in the world.
Still, there is another school of thought shared by food critic and Makansutra founder KF Seetoh, who feels the inclusion of just two hawker stalls, among "some 20,000 in Singapore", is "sad". He also questioned whether the Michelin inspectors put in enough effort to rate all the hawker stalls here.
The latest Makansutra guide however, which will be published within the next month, will have about 700 noteworthy establishments serving up all kinds of local hawker delights. Seetoh declined to share if the two one-Michelin-starred hawkers would be in it.
Well-known local food blogger and entrepreneur Aun Koh, who writes at chubbyhubby.net, agreed with Seetoh. "I think any recognition for our hawkers is wonderful. These are people who work very hard and often for little rewards. That said, by awarding these two stars, Michelin is effectively calling them the best two hawkers in the country," said Koh. He added that he isn't sure whether Michelin has done enough due diligence to make such claims.
While he respects the Michelin Guide "tremendously", he does not think he will follow its recommendations for hawker stalls, he said.
"I will pay much more attention to its ratings of restaurants," he added, alluding to the Guide's long — and many would say proven — history of rating the best restaurants in the world.
GREAT BOOST?
Still, there are some who say the global attention that the awards bring would hopefully be a positive force in the development and growth of the local hawker scene.
For one, said popular food blogger Leslie Tay of ieatishootipost.sg: "I hope that with the international recognition, Singaporeans would appreciate the effort and time that goes into preparing a plate of char kway teow or chicken rice. There are people who are not willing to pay S$8 for bak chor mee but are happy to fork out S$15 for a bowl of ramen, which is essentially Japanese street food."
Dr Tay argues that when hawkers are able to charge more — in line with rising rental and food costs — not only will prices reflect the true value of their skill and the heritage food they sell, but it could also help hawkers innovate and attract new blood into the trade.
"An ideal situation would be one where hawkers not only survive but thrive," he explained.
Hawker Li Ruifang, 32, of Tekka Food Centre's 545 Whampoa Prawn Noodles, agreed: "I think the best outcome (of the Michelin awards) is for locals to see hawker food in a different light. This will hopefully also translate into increased participation and recognition in the trade as we are facing a huge shortage in manpower and continuity in the industry."
While she is inspired by the men's wins, she said that most hawkers like her are looking to improve their offerings regardless of awards. "I am always looking to improve my skills, and while I do not work purposefully towards a Michelin star, being awarded one would be a delight. The business might be too overwhelming though."
And therein lies the appeal and drawback of a Michelin honour — for the average hawker, at least. Like a double-edged sword, a star can cut both ways.
The real predicament for Chan might be: Fame and fortune, or plain fatigue.
He said, with a laugh: "No time to think so much now. Need to go chop chickens."