This round's on illustrator Victo Ngai
SINGAPORE — Talent may be universal, but Hong Kong-born illustrator Victo Ngai has said New York City is the place to be for artistic opportunities.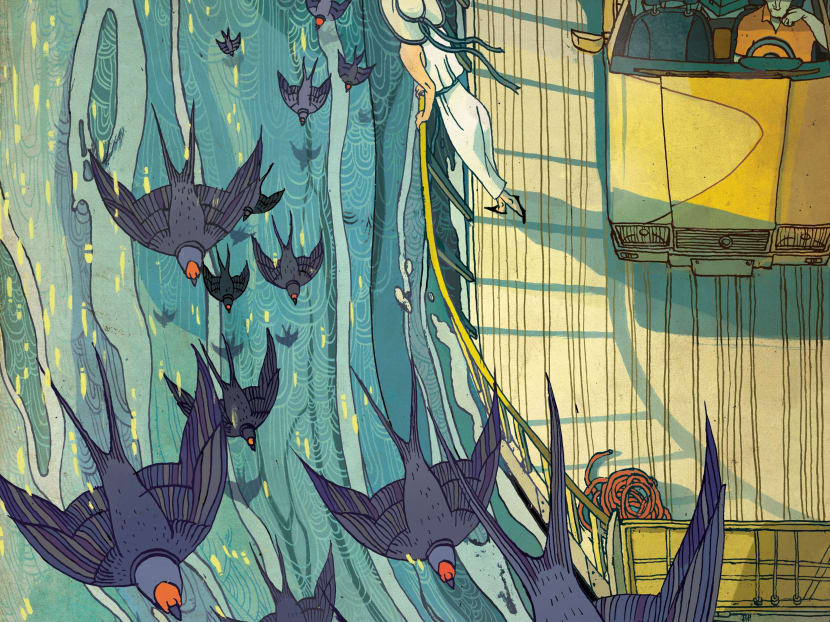 SINGAPORE — Talent may be universal, but Hong Kong-born illustrator Victo Ngai has said New York City is the place to be for artistic opportunities.
"I decided to move to New York, which is the hub of illustration, and pursue my career after my college education at Rhode Island School of Design," shared the 25-year-old award-winning artist, who was recently recognised by Forbes in its 30 Under 30: The Best Of Art And Style list for 2014.
Ngai's impressive clientele includes The New Yorker, The New York Times, Wired, McDonald's and Scientific American. More recently, she produced two artworks for Tiger Beer for the brand's regional Chinese New Year efforts, delivering a modern twist to its familiar blue-and-gold labels for a younger crowd. "I was contacted by (creative agency) ROTHCO Dublin for the Tiger Beer job. They came across my portfolio online and thought I would be perfect for the project," she explained.
The artwork featured different ethnicities and fashion styles, as well as eight hidden horses, expressed in her unique style. That said, one shouldn't presume that Ngai is the sort to crave a cold one at the end of a workday.
"I usually work very long hours, pretty much up till bedtime, so I am more of a weekend drinker," she confessed.
Q: What's your preferred poison on a night out with the girls?
A: It has been hot toddy with bourbon lately, as New York has been getting a crazy snowstorm every other day for the past month. It gets me all warm and fuzzy instantly.
Q: Do you prefer spiffy watering holes, speakeasies or dive bars?
A: I enjoy them all. It really depends on whether I am in the mood to relax, go out or have an event.
Q: Where in New York City would you recommend we go to grab a drink?
A: I would recommend the Met Roof Garden Cafe And Martini Bar. It's a great place to relax and take in the spectacular view of Central Park and the Manhattan skyline after visiting the Metropolitan Museum; a definite and unique New York City experience. Another great rooftop bar would be Le Bain at the Standard Hotel Highline — a must go place if you want to feel like Batman on top of Gotham City.
Q: Name a bar you'd go to just for the food?
A: I love Japanese izakaya. Although "izakaya" literally translates to mean "drinking place", I always go there for dinner. I love to have tonnes of small dishes and different tastes at one sitting. It's also interesting to do a little people-watching there, especially of Japanese salarymen who drown their sorrows in glasses after a long day of work. One izakaya to check out would be Gonpachi at Nishi Azabu Tokyo. Rumour has it that it inspired the restaurant scene in Kill Bill.
Q: Most memorable food and drink pairing?
A: Mead and turkey leg at a Renaissance fair. It made me realise that, despite my passion for Lord Of The Rings and Game Of Thrones, I don't really want to live in the Middle Ages.
Q: The drink you reach for when life throws you lemons?
A: Bloody Mary. Soups are my go-to comfort food and Bloody Mary is like cold soup with poison to numb. I am also curious to try Tiger Radler — Tiger Beer mixed with natural lemon juice.
Q: The first drink that comes to mind when you think of Keith Haring, H R Giger, Roy Lichtenstein and Maurice Sendak.
A: Beer; Dark And Stormy, Americana and absinthe.