Singapore Teochew Festival: Celebrating tradition with modern approaches
As far as jingles go, few are as infectious as singing "Teochew nang, kaki nang, hey-o, hey-o" to the tune of Jambalaya.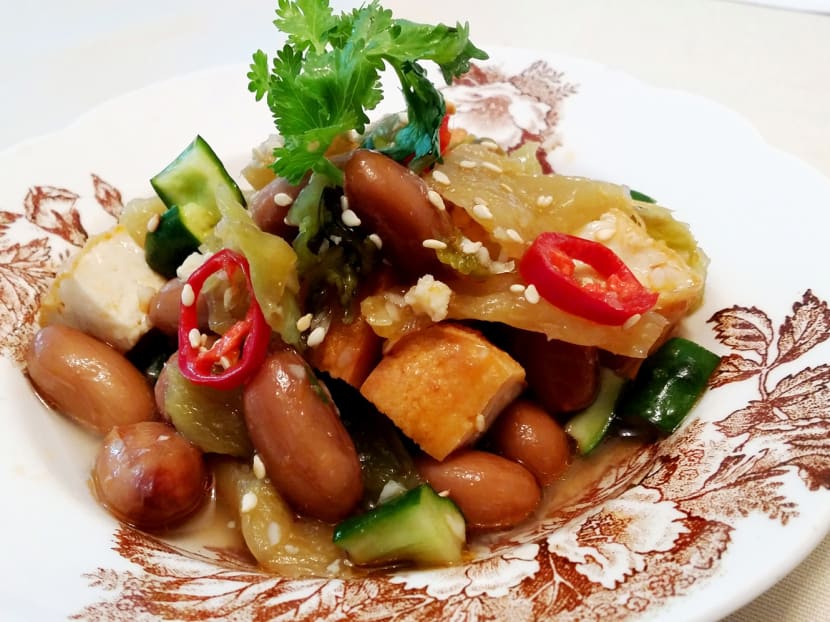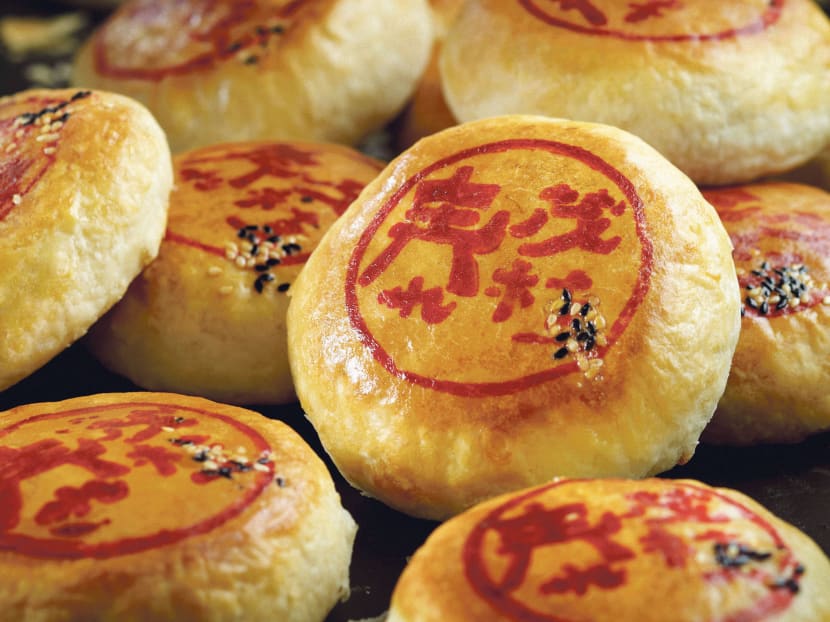 As far as jingles go, few are as infectious as singing "Teochew nang, kaki nang, hey-o, hey-o" to the tune of Jambalaya.
And it's not the only thing moreish about the 11-day Singapore Teochew Festival, presented by the Teochew Poit Ip Huay Kuan in conjunction with its 85th anniversary celebrations. Let's just say that a lesson in a little culture and heritage is best paired with good food. And that's exactly what this event will be serving up to complement the arts and crafts and some good ol' Teochew opera.
Occupying more than 4,300sq ft of space at the Ngee Ann City Civic Plaza are 15 vendors. They are comprised of both local and overseas vendors dishing out a sumptuous array of Teochew specialties. These include Ng Ah Sio's homegrown brand of uniquely peppery bak kut teh, while some may even be surprised to learn that famous hawker dishes, such as fried kway teow, fried carrot cake and fried oyster omelette, are all of Teochew origin. Chui Huay Lim Teochew Cuisine is serving its famous rendition of fried kway teow with preserved radish, alongside Chin Lee Restaurant and its signature suckling pig, prawn and liver rolls; while 70-year-old confectionary Thye Moh Chan prepares its handmade baked goods, which includes its enduring sweet-salty (and uniquely Singaporean) tau sar piah and Teochew mooncakes.
Thye Moh Chan owner Katherine Lee said: "Teochew piah is an integral part of the Teochews' love for pastries. There's definitely renewed interest in understanding traditional culture better so we do expect to reach out to younger customers at the festival.
The special highlights that Thye Moh Chan will serve include Teochew yam and D24 durian flavours, in addition to the favourite salty and sweet mung bean fillings."
Speaking of preserving the Teochew cuisine, chefs Daniel Koh, Eric Low and Heman Tan (all proud Teochews) will be also be conducting 90-minute cooking demonstrations featuring both classical and modern interpretations of dishes such as Pu Ning fermented bean marinated chicken, sugar-cured pork jowl and black olive with minced pork noodles.
"These are very classic dishes but are seldom found in Singapore," said Koh. "Take the sugar-cured pork jowl; the perception is that it is very fatty so few would even venture to eat it. Over time, recipes may not have been passed down and the skills are not imparted. As such, fewer chefs attempt to cook such dishes."
Low added that the cuisine faces the threat of extinction if nothing is done to preserve its recipes and authenticity. "For a start, Teochew cuisine is not even taught formally in local culinary schools here. Secondly, it does not enjoy enough prestige locally — unlike western cuisine and Cantonese cuisine — which means that fewer apprentice chefs are interested in learning the art. Some of the old school Teochew restaurants, such as Tai Seng and Mong Hing, have closed, while existing ones are facing a bleak future in terms of succession by the next generation."
DEFINING A CUISINE
While it's easy to recognise the allure of a compressed bean curd (tau kua) salad with Teochew vegetables (chap kiam), or a Teochew muay (porridge) meal, it's harder to define just what makes the cuisine stand out.
Low, who runs his runs his own private consultancy Lush Epicurean, said: "I feel that Teochew cuisine is often underrated as it is not recognised as one of the eight major schools of flavours in Chinese cuisine, but rather as a sub-division of Cantonese cuisine."
The participating chefs did, however, agree that Teochew cuisine is synonymous with fresh ingredients, with an emphasis on seafood, minimal handling, clean natural flavours coupled with subtle seasoning and light cooking methods such as quick stir-frying, poaching, braising and steaming.
"A more unique and differentiating feature," Low continued, "is that unlike any other cuisine, it has successfully blended together ingredients that are typically used for savoury dishes into the preparation of desserts and sweets. Teochew sweet dishes use pork meat, pork lard, shallots, spring onions, fresh coriander leaves, fermented red taro curd, quails eggs, compressed bean curd, Chinese celery and fresh egg noodles."
The sugar-cured pork jowl, in particular, is one that Low remembers fondly. "This is one of my grandpa's signature dessert dishes when he was the executive chef of Old Hung Kang Teochew Restaurant in North Canal Road in the '60s. In those days, Teochew yam paste was considered a 'second class' dessert. Really lavish Teochew banquets end with this sugar-cured pork dish, as it requires at least one week's preparation and skilful control of the fire to manage the recipe."
The jowl meat is slightly salted and cured in sugar for a few days, before it's cooked in the same sugar syrup over low heat, cooled down to a warm temperature, then sliced thinly and served over slightly salted glutinous rice with sweetened gingko nuts.
"The unique point about this dish is that the cooked pork fat texture of jowl meat is not the same as fat from other parts of the pig," explained Low. "The crystallised fat does not taste greasy after cooking and has a crunchy texture similar to a cross between water chestnut and candied winter melon."
Koh believes Teochew cuisine, celebrated for its attention to detail and precise cooking methods, is one of the best out there, adding that there are important aspects of Teochew cooking that must be preserved. However, while tradition still has a place in the hearts of the chefs, some are in favour of taking bold approaches to modernising the cuisine without compromising on flavours, such as Tan, who is the group executive chef of JP Pepperdine Group, which oversees Jack's Place, Korean Kkongdon Barbeque and Japanese Hoshigaoka restaurants, among others.
"Many people think that orh nee with coconut milk is Teochew, when in actual fact, it isn't," he said. "The traditional Teochew version comes with pumpkin, gingko nuts and pork lard."
"Of course, we cannot expect the ingredients that are currently available to taste the same as those from 20 to 30 years ago," Koh added. "Chefs will need to understand ... and adapt the cooking methods and seasonings to try and recreate the authentic flavours."
Singapore Teochew Festival runs until Oct 5, 11am to 10pm, at Ngee Ann City Civic Plaza. Tickets at S$5 (at the door).