Stranger things — in food
SINGAPORE – Experimental ingredients in food and strange combinations have found their way into several cafes and bars here.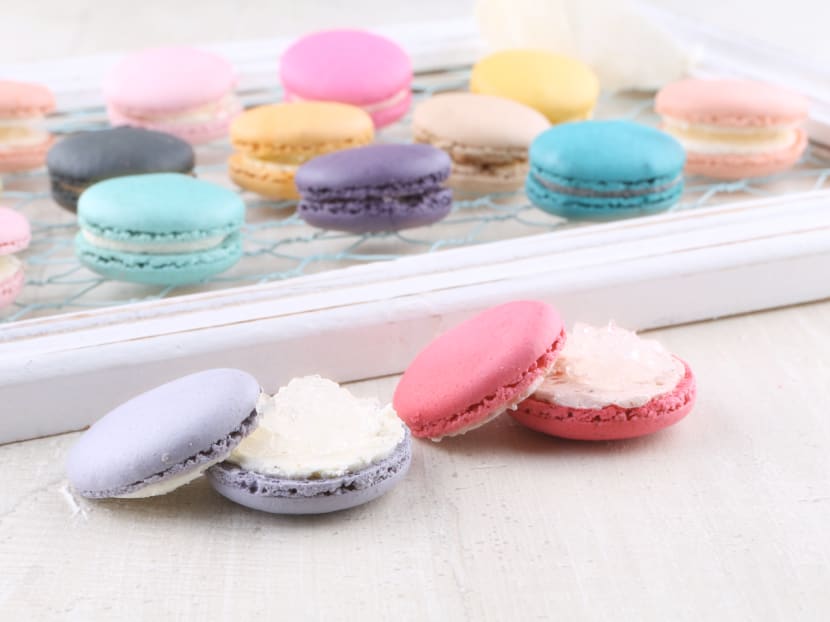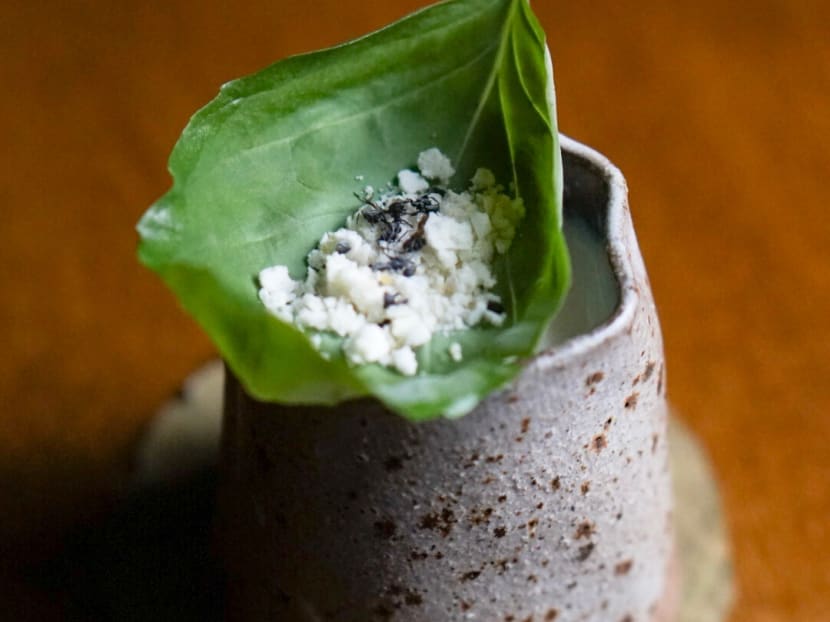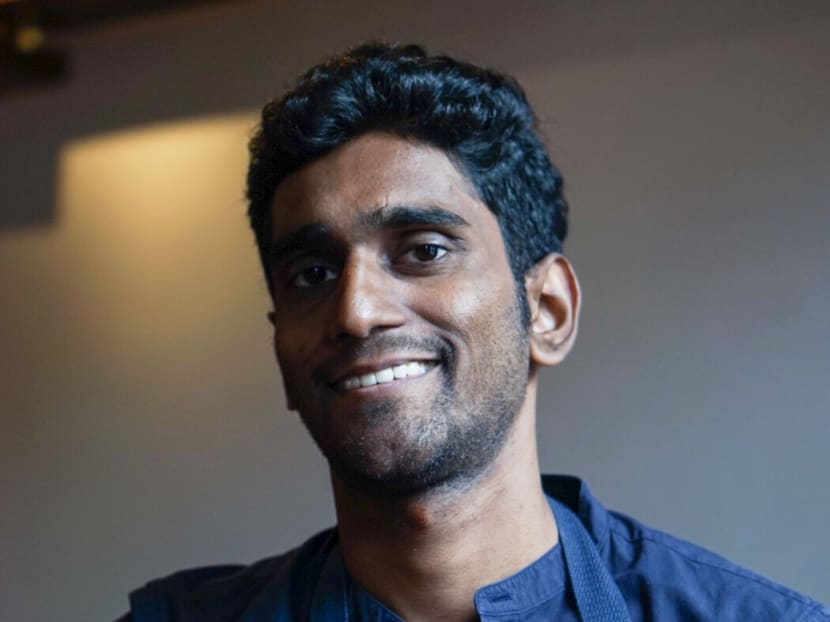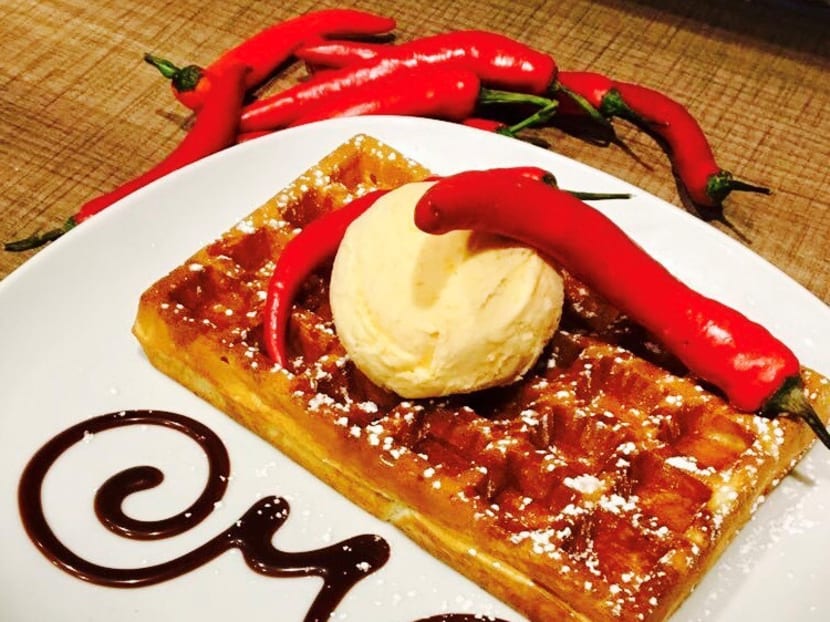 SINGAPORE – Experimental ingredients in food and strange combinations have found their way into several cafes and bars here.
Outlet owners say strange combinations always pique interest in foodies here. And as Singapore's food scene becomes increasingly sophisticated, chefs are thinking out of the box to come up with ever-more inventive offerings.
Are you game enough to go on our weird food trail? Read on.
SINGAPORE'S EDIBLE HELIUM BALLOON
The pioneering Chicago restaurant Alinea, headed by Grant Achatz, was the first to create the mind-blowing edible helium balloon, made with green apple taffy.
Many around the world have tried to recreate it, to varying degrees of success.
Not many have succeeded to the point of actually offering it on a menu. Singapore's Friends-inspired cafe Central Perk is confident enough in its version to do so, and will release the dish on Saturday (April 8).
What it is made of is top-secret, said Central Perk founder Lim Jit Min, adding that it took nine months of trial and error before he and his team came up with a working recipe. Only two chefs at Central Perk know exactly what the balloon is made of, and will help create 10,000 batches to be used weekly for balloons that are inflated with a tube and helium tank.
What Lim can say is that diners are given the full experience — a server comes to the table with a helium tank in tow. There, the server inflates the balloon, and presents the table with the balloon on a bread stick. The diner must suck on the balloon, and are hit by main flavours of either strawberry, blueberry or banana. Bonus: The diner then speaks in that distorted, squeaky helium voice.
"It takes quite a bit of skill, and lots of practice (for the server to be able to present the dessert)," said Derrick Ong, director of Central Perk.
Lim added: "When I first saw the (edible helium balloon from Alinea in online reports), I saw how fun it could make the whole dining experience. I really wanted to recreate that." Such dishes make for talking points at the table and bring people together, he said.
And since Friends character Chandler has been featured on the American sitcom sucking on helium balloons and speaking in a funny voice, the dessert, Chandler's Edible Helium Balloon, is dedicated to him.
The balloon comes with a plated dessert of popping candy , mini sponge cake, berries, nutella snow, nutella hot sauce and yogurt ice cream. The entire dish costs S$16.
Chandler's Edible Helium Balloon will be launched on Saturday (April 8). Central Perk is located at 1 Magazine Road, Central Mall #01-01.
BIRD'S NEST WAFFLES, MACARONS
Bird's nest is a delicacy on its own, but Jacky Tan decided to elevate the ingredient and include it in 20 different dishes.
His cafe, Nesture, opened in December (2016), features macarons with bird's nest sandwiched in between the meringue cookies, along with flavoured fruit fillings; waffles with ice-cream and bird's nest spooned on top; gula melaka creme brulee with bird's nest; and even panna cotta and tiramisu dishes with bird's nest. Prices range from S$1.80 for a macaron, to S$8.90 for a panna cotta and S$14.90 for a waffle dish. Cold bird's nest coffee (S$8) is an easy take-away option.
Tan, 45, runs a bird's nest processing factory in Jakarta, and has easy access to the raw materials. He uses dried bird's nest in his dishes, double-boiling it before adding it to a dish.
He struck upon the idea of opening a cafe with dishes incorporating bird's nest because "I wanted to educate and give consumers on the different types of bird's nest offered on the market". He prides himself on the fact that his business deals solely with bird's nest that is not bleached or chemically treated in the cleaning process.
And although many consume bird's nest as part of Traditional Chinese Medicine (TCM) treatments, there are a far wider range of people are often turned off by the idea of eating something made of bird's saliva.
Undaunted, Tan began experimenting, taking several months to conceptualise the dishes. He wanted to make sure that the taste of bird's nest would not be overpowering, or clash with other ingredients.
"Not all sweets pair well with bird's nest," he said. "Chocolate and bird's nest taste really funny together and for that reason, we do not have many chocolate options on the menu," he said.
Macarons, however, are a winner. His bird's nest options in that category include flavours of passion fruit and rose. Ancient Honey Mango and Chinese Lychee macaron flavours are favoured by adventurous adults, while kids often cannot resist the French Vanilla and Blue Velvet Oreo Cheese flavours.
His waffles paired with bird's nest come in flavours such as vanilla and coconut.
Tan will continue to introduce more flavours to Nesture. "We have a pastry chef that takes time every week to experiment," he said. Stay tuned.
Nesture is located at 491 River Valley Road, Valley Point #01-13.
ANTS IN YOUR COCKTAIL
When bartender Vijay Mudaliar first came up with the idea of a cocktail made with ants for his bar, Native, he was worried no one would dare to order it. But it's a good thing the 28-year-old decided to put the drink on the menu anyway.
The Antz cocktail, costing S$23, is made with Thai and Singaporean ants, has become Native's most popular drink.
"Surprisingly, women are more up for trying Antz than the guys are. The girls are like, 'it's just ants', and the guys are like, 'get it away from me'," Mudaliar said in an interview with TODAY in his three-month-old joint.
Since January, Mudaliar has served more than 500 Antz cocktails at Native. That's about 8,000 ants in total, including crunchy black ants that he orders from ant farmers in Thailand, as well as local weaver ants that Mudaliar and his crew forage for around Singapore.
In addition to ants, Mudaliar uses Thai rum, aged sugarcane, coconut yoghurt, salt baked tapioca and soursop for the cocktail, which was inspired by Brazilian chef Alex Atala, who has experimented with Brazilian ants.
"Weaver ants are slightly acidic because they contain ascorbic acid, which is basically Vitamin C — they taste like lemons or limes," Mudaliar said, adding that weaver ants can be found all around the city, and that he forages them from trees in the Ulu Pandan and Ann Siang areas.
"We just find their traces and catch a lot. We drown them, then we roast them to get rid of the bacteria and we blend them into the cocktail."
The popularity of his unusual cocktail is encouraging for Mudaliar, who is running his own bar for the first time. His 80-seat outfit at Amoy Street, with its wood beams and brick walls, is a 150-year-old shop house, which apparently used to house an opium den.
Native prides itself on regionally-sourced offerings, and carries Taiwanese Whisky, Japanese Whiskey and Sri Lankan Arrack, rather than your usual Scotch, Bourbon or Tequila.
"It's very exciting to have an idea in your head, draw it up, work towards it and be creative. (It's fun to) try new things, make yourself uncomfortable," Mudaliar said. Thus, even though some of his customers are only just discovering Antz, Mudaliar is already thinking of changing his menu entirely by mid-May.
Rest assured that he will not be putting cockroaches in his drinks anytime soon.
"(If I use a strange ingredient) it'll be for a good reason," Mudaliar said, adding that he is thinking of looking into using fossil shell powder in his cocktails.
"Ants have a good flavour, so I use them. But if something doesn't have flavour, I wouldn't use it for the sake of using it."
Native is located at 52a Amoy Street.
BLACK PEPPER, CHILLI CRAB ICE CREAM
Singapore's beloved chilli and black pepper crab dishes now come in a new form — one that does not require getting your hands dirty from shell-cracking. Instead, crab is the main ingredient in two flavours of ice cream at Mingle Mangle, an ice-cream shop opened in January last year (2016).
The novelty factor was the main reason why they decided to go down this road. "No one has it before," said dessert chef Phoebe Lim, who sources crabs used in the Black Pepper Crab and Chilli Crab ice creams locally.
Inspired by "cultures all over the world", the 38-year-old is quite the tinkerer. She has come up with other flavours before, serving up ice creams in flavours such as pineapple tart, white truffle, and even prawn.
She takes an artistic view towards food, saying that what she sees in terms of new food around the world plays a part in coming up with flavours.
"Sounds — what I've heard about food and flavours, as well as what I've tasted (recently), all these are considerations and a starting point," she added.
Experimenting and honing feasible recipes typically take about a month "depending on the complexity and availability of ingredients", Lim said.
When it came to Chilli Crab Ice Cream (S4.60 a scoop), Lim just had a gut feeling that it would work. The ice cream contains a home-made chilli crab sauce and real crab meat. She declined to elaborate on more, preferring to keep the exact details a secret.
"It tastes exactly as how chilli crab does," she said reassuringly. In your mouth, the flavours are an ode to contrast. The ice-cream provides that creamy, cool feel — yet thanks to the chilli crab, a smouldering, spicy taste creeps up and covers the tongue. The black pepper crab flavour is similar, with its peppery zing.
More than 5,000 scoops of chilli crab and black pepper ice cream has been served.
In a year, Lim and her team came up with more than 100 ice-cream flavours, and they will continue at this breakneck pace.
"Without experimentation and invention, how can we be creative?" said Lim, eyes a-sparkle at the thought of being bold.
"The best reward comes from the smiles that fill (our customers') faces after they taste our ice cream," Lim said.
Mingle Mangle is located at Blk 476 Upper Serangoon View, #02-07.