Where to get the most authentic Japanese food without leaving Singapore
SINGAPORE — If we can't fly to our favourite Japanese cities for a taste of their culinary highlights, we revel in the impressive variety already available here.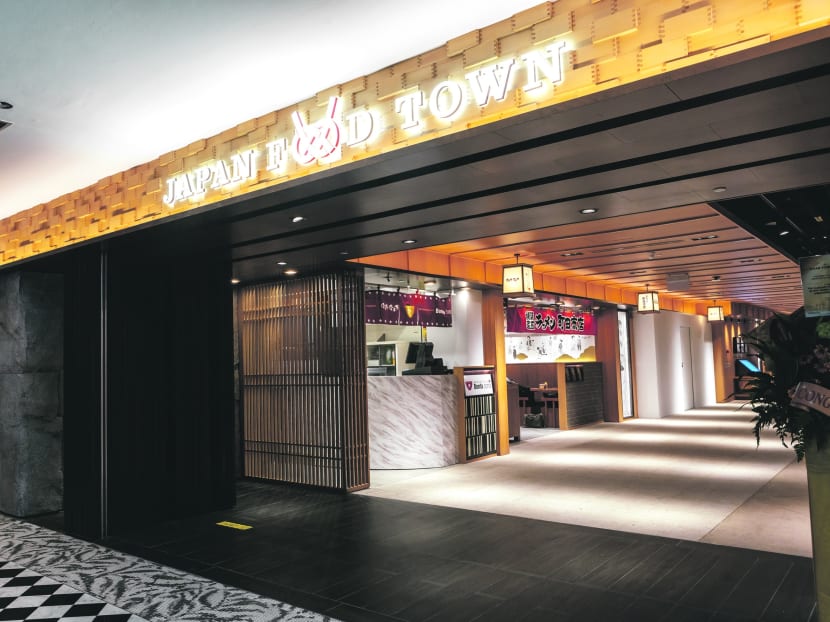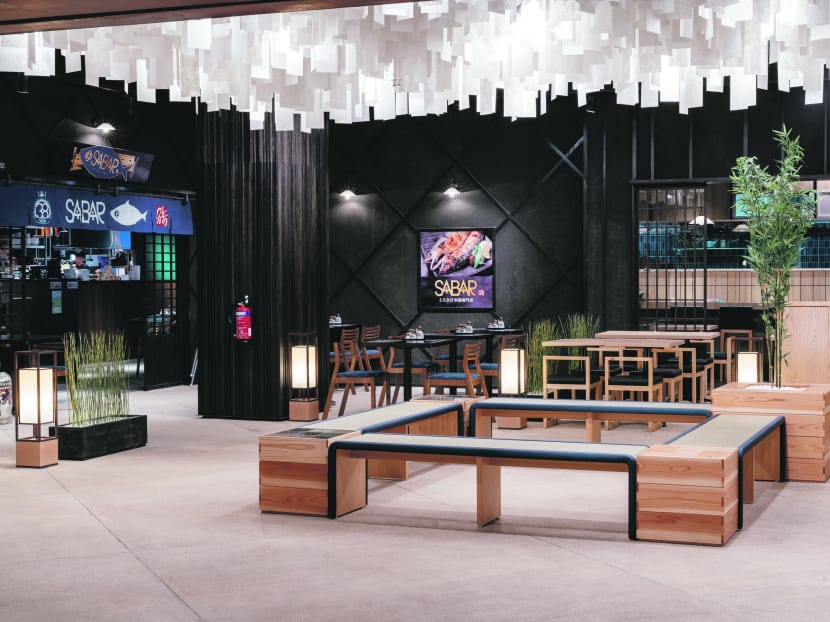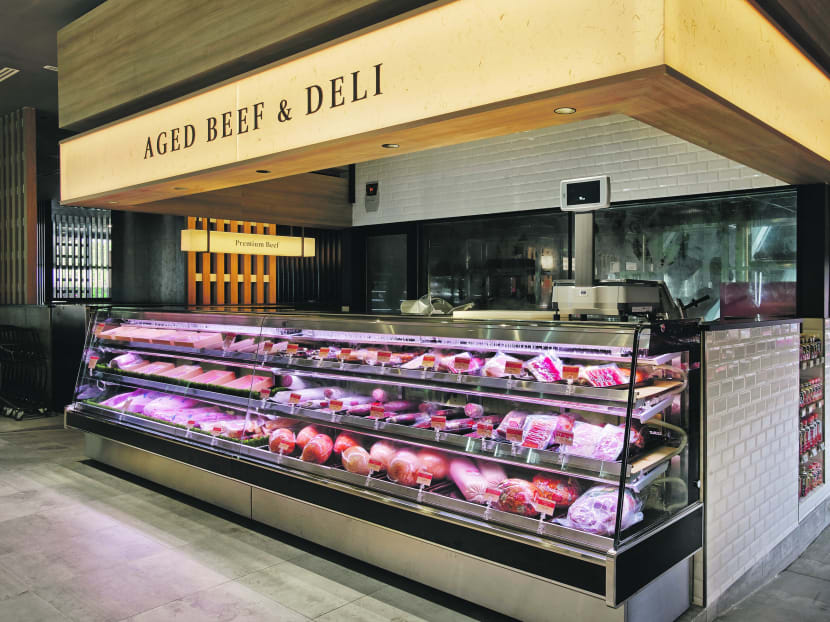 SINGAPORE — To say that diners here dig Japanese food is an understatement. The only thing we love more is an authentic experience. And if we can't fly to our favourite Japanese cities for a taste of their culinary highlights, we revel in the impressive variety already available here.
Further feeding our insatiable appetites are 16 new restaurants — of which 15 are making their debut — that make up the newly minted Japan Food Town at Wisma Atria, which opens on Saturday (July 16).
Taking up more than 20,000sq ft on the fourth level of the mall, the food hall boasts a broad range of quality and authentic Japanese fare, starting from "S$10 for fried chicken to about S$100 for Matsusaka steak", said Makoto Yoshikawa, Japan Food Town's managing director.
He explained how a number of Japanese small and medium-sized enterprises have found it a challenge to expand their businesses in countries such as Singapore due to difficulties with procuring ingredients, securing personnel and acquiring real estate. The 16 restaurants, he added, were selected from more than 100 prospects, shortlisted from a Japan-wide search last year.
"To differentiate Japan Food Town from its competitors, about half the ingredients will be imported from Japan," he explained. "Seasonal specialities and other new Japanese food products will be a regular feature. Examples include Matsusaka beef, blue fin tuna from Osaka, and Inaniwa udon."
The last dish is available at Inaniwa Yosuke and features traditional handmade udon that is made using a 150-year-old technique — it takes three days to produce these silky, nicely chewy noodles.
"Each restaurant has been handpicked based on its strong reputation and rich heritage dating back centuries, and Japan Food Town is intended to be a capsule collection of curated stories representing Japanese cuisine," Yoshikawa added.
Its logistics hub based in Okinawa also allows Japan Food Town to import specialities such as Kinme Mai rice, a healthier choice produced by Toyo Rice Corporation, which uses a polishing technique to ensure the rice retains most of its healthy properties. This variety will be used by 50 per cent of the tenants.
Fifteen outlets are open for business, including Inaniwa Yosuke, mackerel speciality restaurant Sabar, Shabu Shabu Tajimaya, Nabe Seizan (of the two-Michelin Seizan restaurant of Tokyo fame), and the first Dassai sake bar outside Japan. Only Yakiniku Heijyoen, which specialises in top quality wagyu, is slated to open next month.
Dassai Sake's Kazuhiro Sakurai, executive vice-president and fourth-generation brewery owner, shared how he felt that more of Japan's food and culture are being introduced overseas and that he "would like to support this movement".
He added that sake and food have a very strong relationship and, as such, he is confident that "if (Japanese) foods grow more popular, sake will be popular, too".
SELLING AUTHENTICITY
Of course, Japan Food Town is just the latest player hawking the freshest, most authentic taste of Japan in Singapore. Just across the road from Japan Food Town is the newly renovated Isetan Scotts supermarket, complete with a dashi bar that serves made-to-order piping hot broth and a sleek sake bar within its premises.
About 40 per cent of the products sold here are from the Land of the Rising Sun. It opened in May, hot on the heels of hypermart Big Box's introduction of a Japanese section, stocking produce from Japanese agricultural chain Megumi no Sato and supermarket Gyomu.
And if such supermarts do not have what you want, you can turn to specialist importers such as Zairyo. The company was set up in 2014 but has been supplying to restaurants in Singapore for 14 years under another name, said its co-founder Amanda Tan.
She thinks Singaporeans are still hungry for authentic Japanese foods and products despite the seeming abundance already available.
"It's mostly because not everything here is authentic, especially the ones at supermarkets," she said, adding that the more well-travelled and interested consumers are with their food, "the more they will come to realise that not everything with a Japanese packaging is from Japan".
"Also, because we're not a supermarket, we don't keep produce in our warehouses waiting for someone to pick them up," Tan explained. "We only order the item from Japan when someone orders it, so it's definitely as fresh as you can get."
Most of the seafood sold by Zairyo are brought directly from Tsukiji market and flash-frozen before being flown over to maintain freshness.
A home cook and self-confessed foodie, Tan shared how she makes it a point to include something that's trending in Tokyo such as matcha (green tea) curry or something that cannot be found in supermarkets or restaurants here, like ensui uni (fresh Hokkaido sea urchin roe in salt water).
CLEVER INTEGRATION
Should you want the best of both worlds — tucking into shabu shabu while buying some Hokkaido crabs to take home — there is Emporium Shokuhin in Marina Square, which opened last September. It launched its online store (http://estore.emporiumshokuhin.com.sg) last month, carrying about 500 of the 6,000 products offered at the store — 90 per cent of which are from Japan. More will be added to the e-commerce site in the coming months.
"We provide an interesting and engaging food experience by integrating a live seafood market, gourmet grocer, aged meat deli and eight different Japanese F&B concepts in one location and on one level," said Lim Li-Wei, the company's chief executive officer.
"My thought was: A new Japanese restaurant may open every week in Singapore, but a speciality Japanese supermarket — once in five years."
Though Emporium Shokuhin is founded in Singapore, he stressed that an intimate relationship with reputable Japanese farmers and traders, coupled with a close partnership with the Ehime prefecture government, places it "in the best position to retail quality Japanese products in Singapore". By sourcing directly from farmers, Lim gets quality produce at cheaper prices, which are passed on to the consumers.
"For example, we buy the entire heads of Miyazaki and Ohmi cattle, hence we are able to retail all cuts of top-grade Japanese beef, not only the popular ones," Lim pointed out. "This brings down the cost for customers significantly."
It also boasts a few exclusive food categories such as the live seafood section with 22 seawater tanks that house crabs from Alaska and Japan, as well as oysters. The latest product that it is considering bringing in is the mikan salmon.
"Most Japanese salmon are never exported, and we hope to do so in the near future so that salmon lovers can enjoy this premium product in Singapore," he added.
With such Japanese indulgences even more accessible than ever, it is easy to see why we can't seem to get enough of the good stuff.