Get close to nature in El Nido
EL NIDO (PHILIPPINES) – The desire to arrive at an isolated and idyllic destination is almost universal.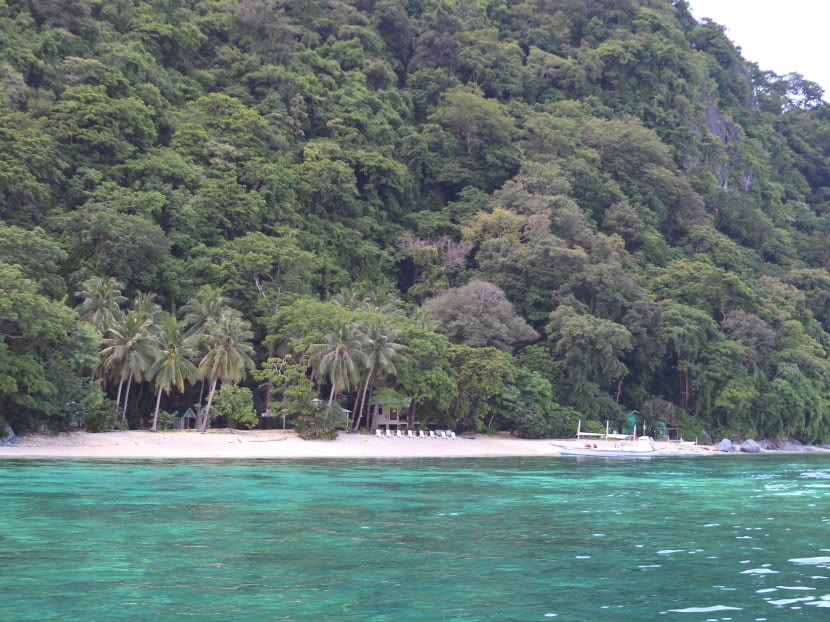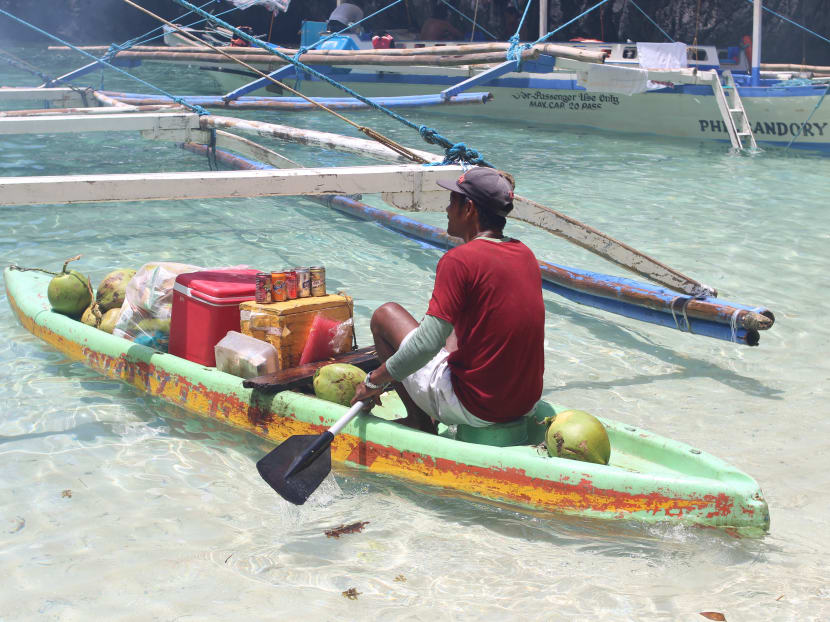 EL NIDO (PHILIPPINES) – The desire to arrive at an isolated and idyllic destination is almost universal.
The cluster of islands off the tip of the Palawan Island that is full of dramatic rock formations and surrounded by cerulean waters still retains its charm - and is what draws visitors over and over again to El Nido.
What to do:
Island Hopping
There are countless tour companies offering the standard island hopping tours. As such, you can choose to book your tours by going down to the tour agents' booths at El Nido Pier, or book in advance from online travel agencies. KKday and Klook are two of such online operators.
The 4 classic tours offered are:
- El Nido Tour A
→ Seven Commandos Beach
→ Big Lagoon
→ Hidden Lagoon
→ Shimizu Island
→ Small Lagoon
- El Nido Tour B
→ Snake Island
→ Pinagbuyutan Island
→ Entalula Beach
→ Cudognon Cave
→ Snorkeling Site
- El Nido Tour C
→ Helicopter Island
→ Matinloc Shrine
→ Secret Lagoon
→ Star Beach
→ Hidden Beach
- El Nido Tour D
→ Ipil Beach
→ Cadlao Lagoon
→ Paradise Beach
→ Pasandigan Beach
→ Natnat Beach
→ Bukal Beach
The two most highly recommended tours are Tour A and Tour C. There is even an option to combine these two tours into one single tour for those who are time-strapped.
Before purchasing any tour, enquire if the tour packages include miscellaneous fees such as rental of snorkelling masks, El Nido Eco-Tourism Development Fee of 200 Pesos per person, pick-up and drop-off service from the hotel and food for lunch.
The approximate cost of each tour is 1,200 to 1,500 Pesos (S$90 to S$112) per person.
Visit Las Cabanas Beach
About 20 to 25 minutes away from the port lies a hidden enclave, the Las Cabanas Beach. It is less popular than El Nido town, so expect lesser tourists here. While your time away at one of the bars through the evening, and gaze at the horizon as the glorious crimson ball melts over the water in the evenings.
There is also something for the thrill-seekers at Las Cabanas Beach - ziplining. Clip on the zipline that zips you over the sea to Depeldet Island. Prices for this activity can range between 700 to 900 Pesos per person.
If ziplining is not for you, take a walk to Depeldet Island during low tide or take a stroll along the beach. You can also take a dip in the waters, as many do. You could even rent a kayak or stand up paddle board to explore the surrounding areas while having getting a workout.
Transportation - Getting to El Nido
El Nido is a huge island on its own in the Palawan region, and its nearest major airport is Puerto Princesa. It is a 6-hour van ride from Puerto Princesa to El Nido and this shuttle service can be purchased between 700 to 1,000 Pesos per person. It is a fairly comfortable ride with a max of eight passengers on board. While 6 hours in a van may sound daunting, there are multiple rest stops along the way.
Head down to any tour agency in the main town or ask your hotel concierge to book a shuttle ride on your behalf, but it has to be done at least 24 hours before your intended departure. There are a number of van timings available, with the first as early as 7:30am, and the last van departing at 6:00pm.
Alternatively, if you're looking for a domestic flight out of El Nido, there is a small local airport operating in El Nido itself, called El Nido Airport (also known as Lio Airport) There are limited airlines serving the airport, but two that do are AirSWIFT and Air Juan Aviation, with direct flights that operate to and from Manila, Cebu and Caticlan.
Transportation - Getting Around El Nido
Just like many developing cities in the Philippines, the main mode of transportation here is by motorcycles.
For tourists and guests, if your hotel or hostel does not provide you with a shuttle to and from the pier, you can easily flag down a tricycle, for as little as 30 Pesos for 2 people. Depending on the distance covered, it could go up to 150 Pesos per trip. A trip from El Nido Pier to Las Cabanas Beach, a 25 minute ride, costs about 150 Pesos. Despite the brash sounds of the engine, it is the most common mode for getting around El Nido.
Accommodation
With the growing popularity of El Nido, there are now a variety of accommodation options for tourists to choose from. From hotels to hostels, and from swanky villas to beachside residences, there is one to suit every taste.
The cost of staying in El Nido can range from as little as $13 per night, to over $700 per night.
Luxury
Here are some of the more glamourous options that you can find in El Nido, with prices starting as low as:
→ El Nido Resorts Miniloc Island ($488/night)
→ El Nido Resorts Lagen Island ($490/night)
→ Matinloc Island ($350/night)
Mid-range
→ Cadlao Resorts & Apartments ($190/night)
→ The Nest El Nido Beach Resort ($146/night)
→ Las Cabanas Beach Resort ($150/night)
→ Last Frontier Beach Resort ($171/night)
Backpacker
If you're looking for a way to travel light and travel cheaply, consider hostels. In fact, this is one of the easiest way for you to make friends if you're travelling on your own.
There is no shortage of cheaper accommodations that can be found around El Nido Town:
→ Talindak Beach Cottages ($35/night)
→ Tapik Beach Park Guest House ($8/night)
→ Outpost Beach Hostel ($41/night)
→ Spin Designer Hostel ($65/night)
→ St John Island View Pensionne ($20/night)