It's a wrap life
Fashionistas and designers are saying bravo to headwraps not only for their eye-catching appeal, but also because they celebrate the independent woman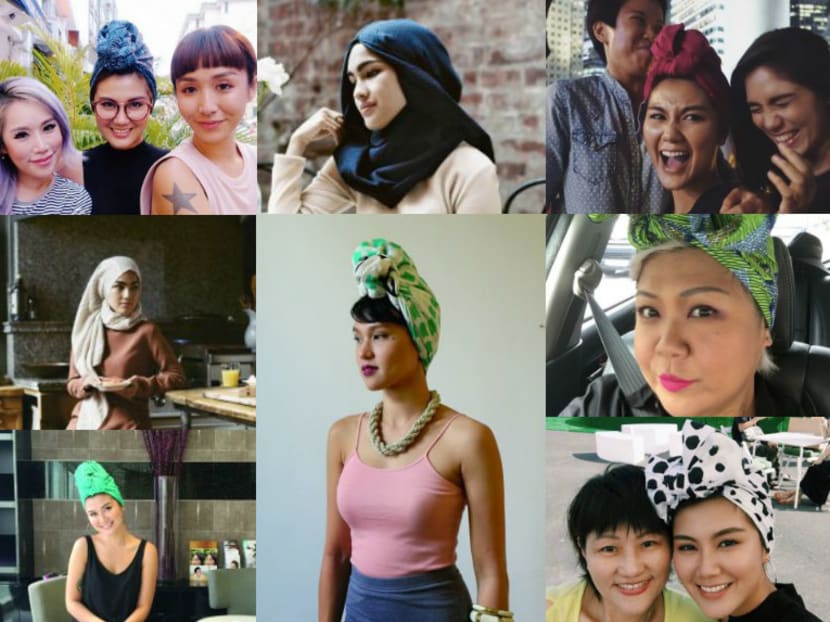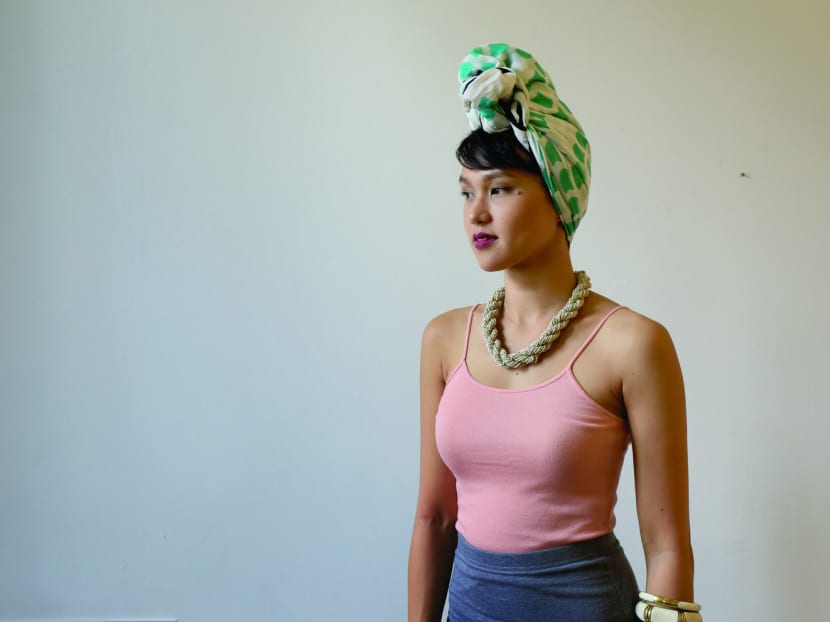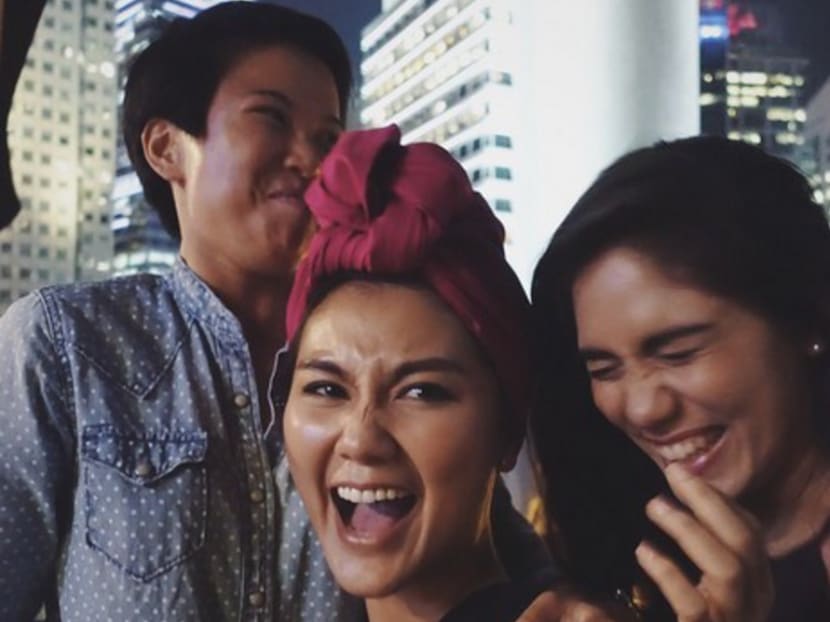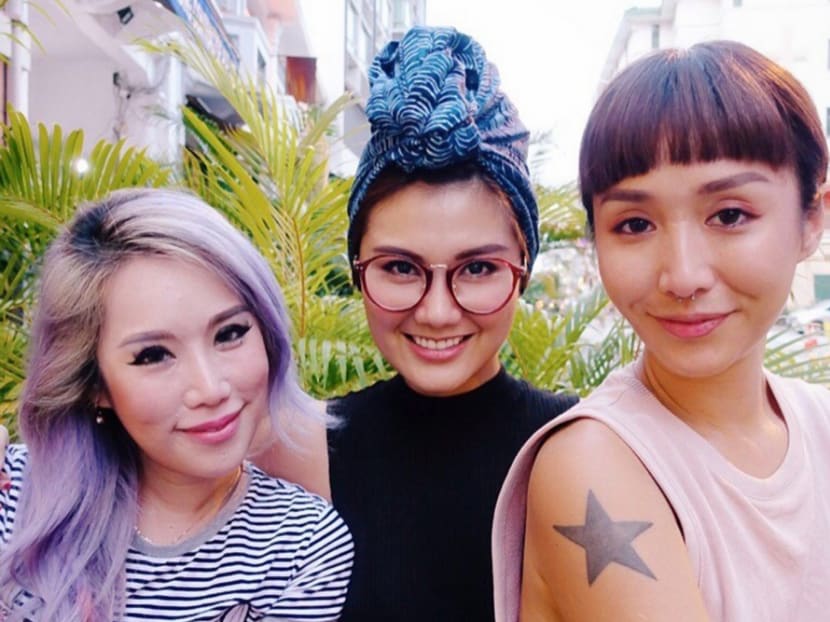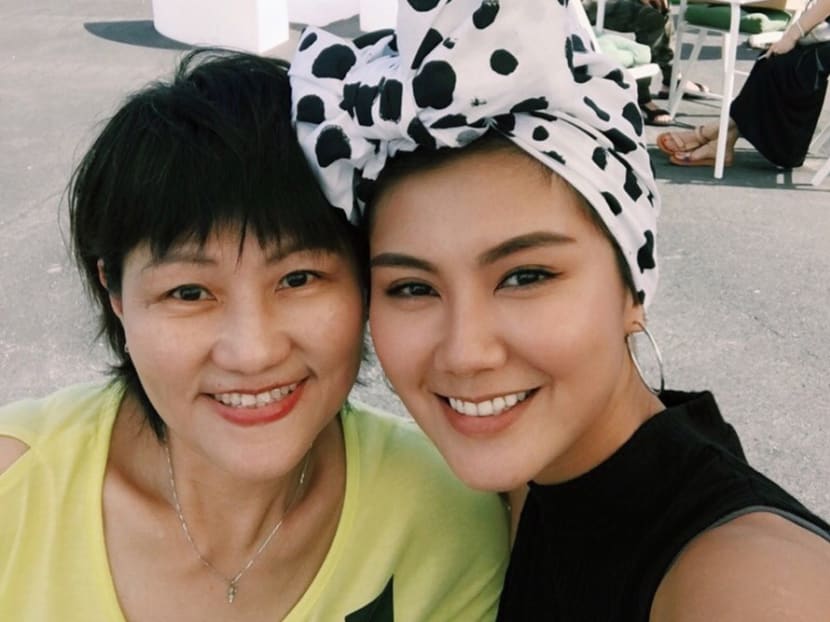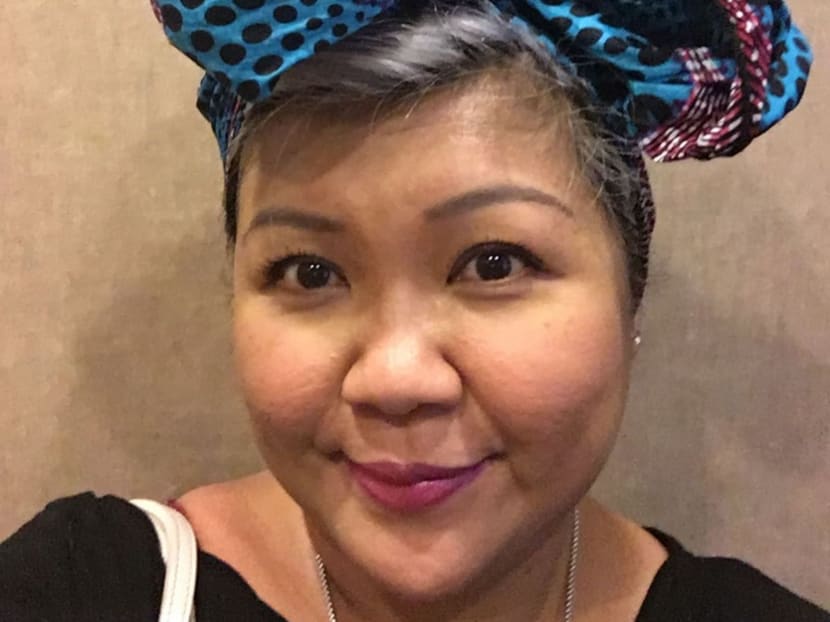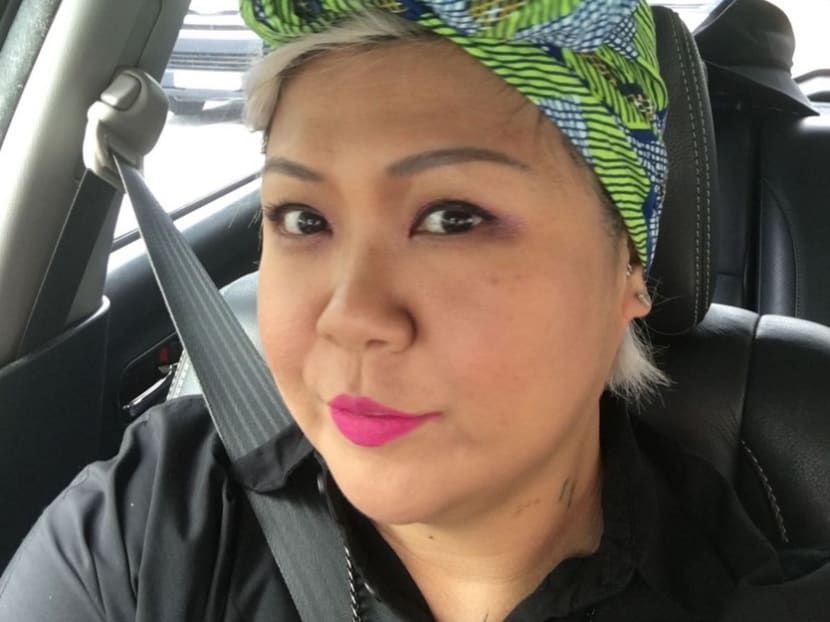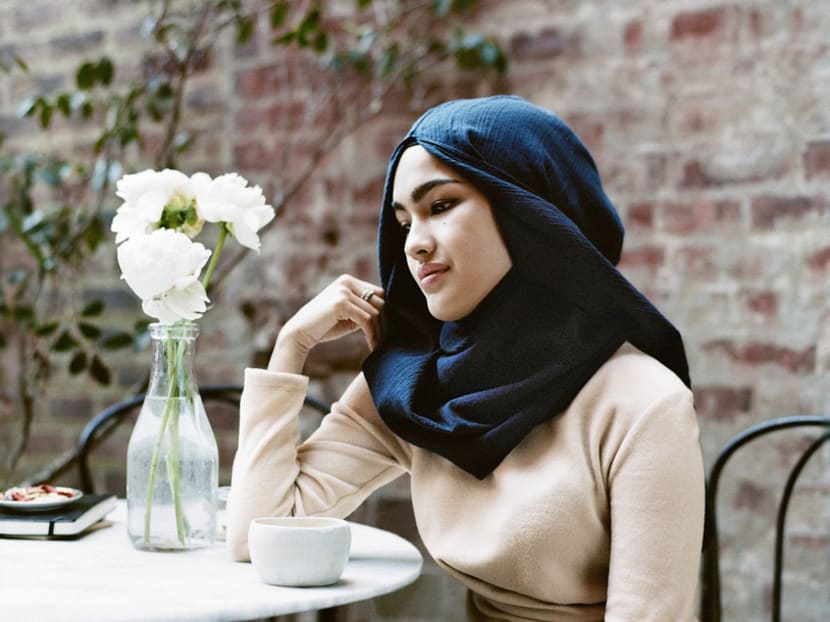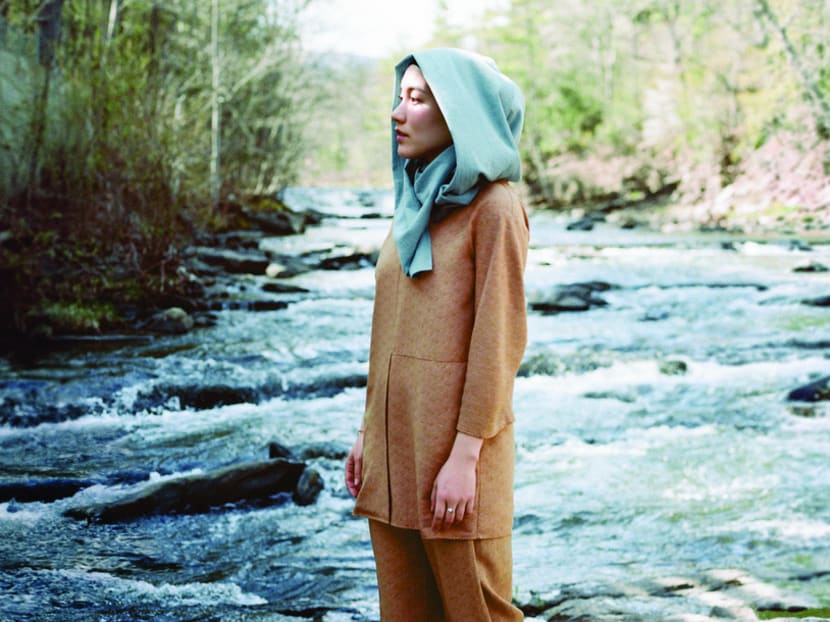 Headwraps are not a new trend. Locally, it is a feature in cultural and religious dressing such as turbans on Sikh men and tudungs or hijabs on Muslim women. In Western pop culture, there's the iconic American singer-songwriter Erykah Badu and her signature headwrap. American songstress Alicia Keys too has taken to donning it on at awards shows and while on The Voice. And of course, don't forget Jan Vermeer's enigmatic Girl with a Pearl Earring.
But it is not until recently that the headgear, which is also known fondly as a kind of modern turban, found itself truly celebrated in the mainstream fashion world. It started appearing on catwalks and magazine spreads in 2006 and 2010, with many a fashionista donning one for the various fashion weeks worldwide.
And last year's iteration was when the on-off trend started to really take flight and become a staple in many wardrobes, including in those of Singapore's trendsetters.
While there are no hard numbers, it seems the headwrap trend is slowly starting to take hold here. Social media "it" girls Peggy Chang and Aarika Lee are blazing the way with their adventurous prints and styles. Lee, in particular, has been informally dubbed the Queen of the Turban by fashion insiders.
"I started using headwraps about three years ago. I like that they add some fun into my everyday looks," said the marketing director and mother-of-two. "They have become an extension of my accessory collection."
Armed with over 20 wraps of different lengths, designs and materials, Lee, who is also a musician, said that a headwrap has become "something people expect to see me in". "It's become a bit of a signature look and generally, reactions from people have been positive," the 33-year-old shared.
Certainly, as far as accessories go, headwraps definitely do not belong to the quiet and dainty category. Regardless whether they come ready-made like a hat or as lengths of fabric to be fashioned individually, a headwrap screams one's personality loud and bold. It takes guts to don a turban.
"I remember when I was in Dubai in 2012, I saw a group of African ladies with huge headwraps that were all in bright, vibrant colours. Coupled with their ethnic accessories, they looked absolutely breathtaking," Chang, blogger and co-owner of cafes The Tiramisu Hero and Butter My Buns, said.
"From then onwards, I've always been fascinated with those huge head dresses but never had the courage to wear them in Singapore because I hardly see anyone donning one of those here."
That, of course, has since changed, with Chang sporting one once every fortnight on the average.
"I have received all kinds of reactions. Some people said they love it and others remarked how it's not easy to carry off wearing a turban in Singapore. There are also people who said I look like I just came out of the shower," the 31-year-old recalled.
Designers and brands have taken note of the rising trend.
Local fashion and lifestyle brand Matter has collaborated with Lee to produce a series of three instructional videos on how to turn their artisanal cotton scarves into turbans.
"We first picked up the idea of a turban when we were experimenting with how versatile scarves are. We've always seen how our customers turn their scarves into more than just shawls — from makeshift sling bags to wraps, and even the occasional beach mats. We knew there must be more ways to switch up the basic scarf," said Devonne Niam, Matter's digital marketing maven.
"The turban, we feel, embodies the creative expression of fashion and expands women's point of view."
Since the launch of the video series, which was rolled out in stages from Dec last year, Matter has seen an increase in the sales of its scarves, with a significant number of customers wanting to learn how to fashion their own turbans.
"Just recently, one of our customers enthusiastically requested for the video (links) to learn how to tie a turban with her own scarf for a Middle Eastern-themed party," said Niam.
The Uniqlo X Hana Tajima collection, which premiered last year and is the Japanese retail giant's collaboration with the UK-based fashion designer, features a few pieces of versatile headscarves that can be worn as turbans.
The collection, Uniqlo Singapore said, was "intended to appeal to all women, including those who value modest dressing". The designer herself stars in marketing videos teaching users how to fashion the scarves into turbans and other forms of headgear.
A Uniqlo Singapore spokesman told TODAY that subsequent collections between Uniqlo and Hana Tajima will also likely feature a range of headgear pieces.
More than just a fashion and retail trend, homegrown fashion designer-turned-textile artist Benny Ong feels that the rise of the turban mirrors the rise of Asian women in fashion.
"In many ways, wearing a headwrap is an Asian thing, and wearing a turban signals 'I have arrived!'" said Ong, 67. "I feel that it is a good symbol showing how far Asian women have come in society as well as in the arena of fashion."
He is also heartened by the increased appreciation — and limelight — given to textiles.
"The design and material of the fabric used says a lot of the woman wearing a turban. It is a creative way, besides experimenting with hairstyles and colour, to show one's mood, status and point of view," Ong explained.
Well, for new converts such as Daryl Teo, founder of communications agency Bless Inc Asia, it certainly was a leap of faith that has been liberating. She started wearing headwraps last month. "I was hesitant to try it because I thought wrapping might be hard and I might look like I just came out of the shower," the 41-year-old shared. Still, her fascination with the fashion piece led her to try it out one day, and the rest is history.
"Now, I have amassed 22 headscarves and wraps. They really do help me jazz up my boring black outfits."