Off to the mall
Gone are the days when malls were simply for shopping or when you needed to catch a break from the heat.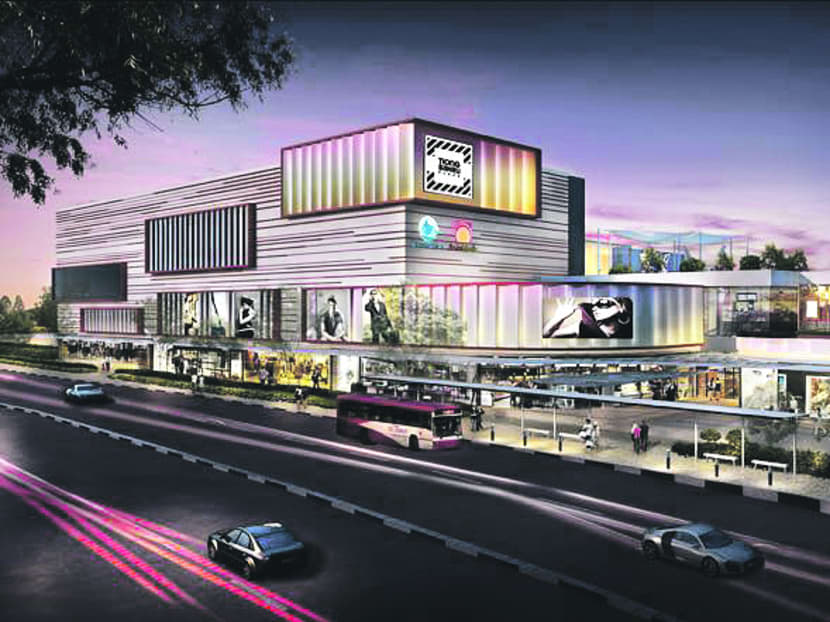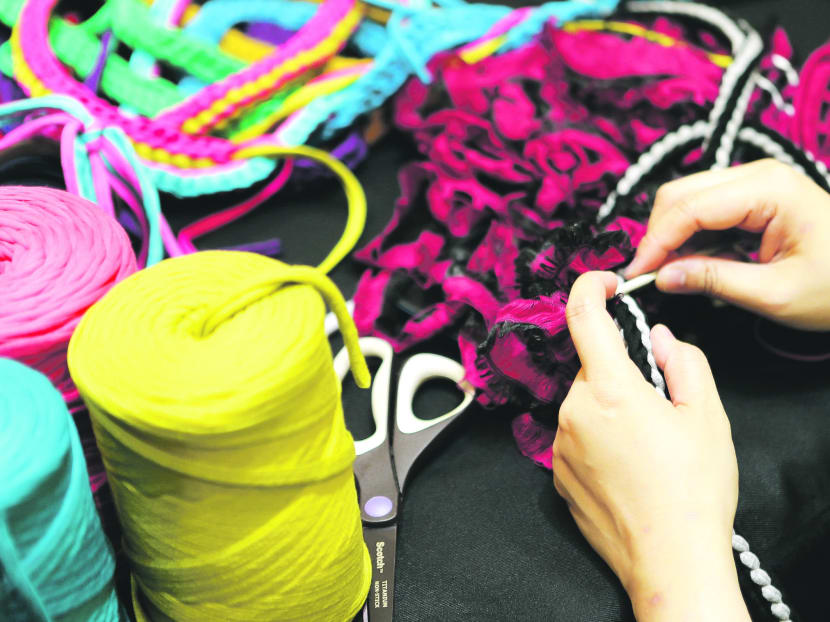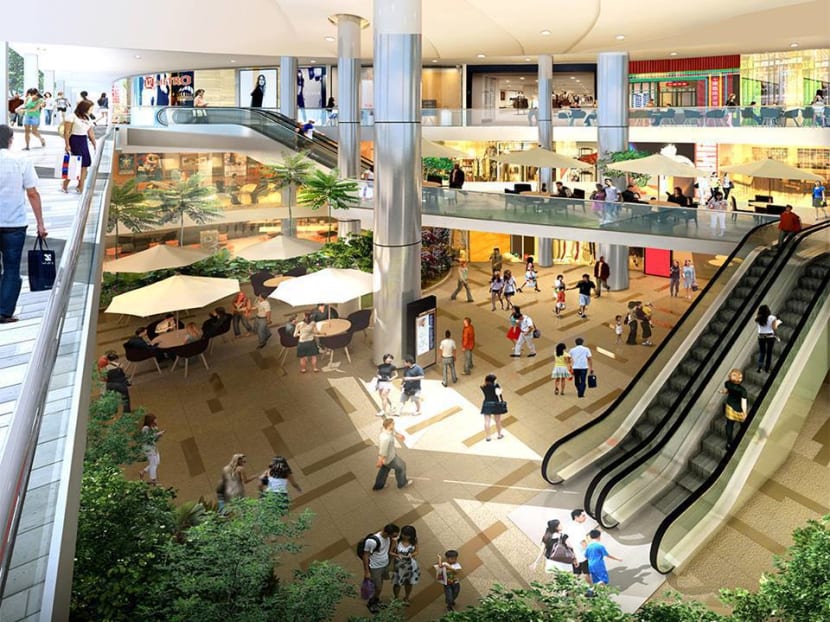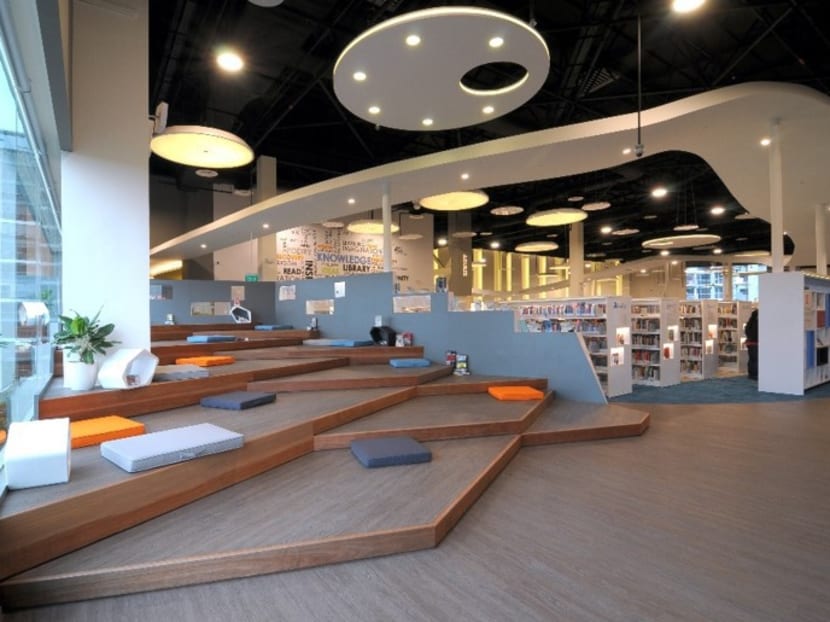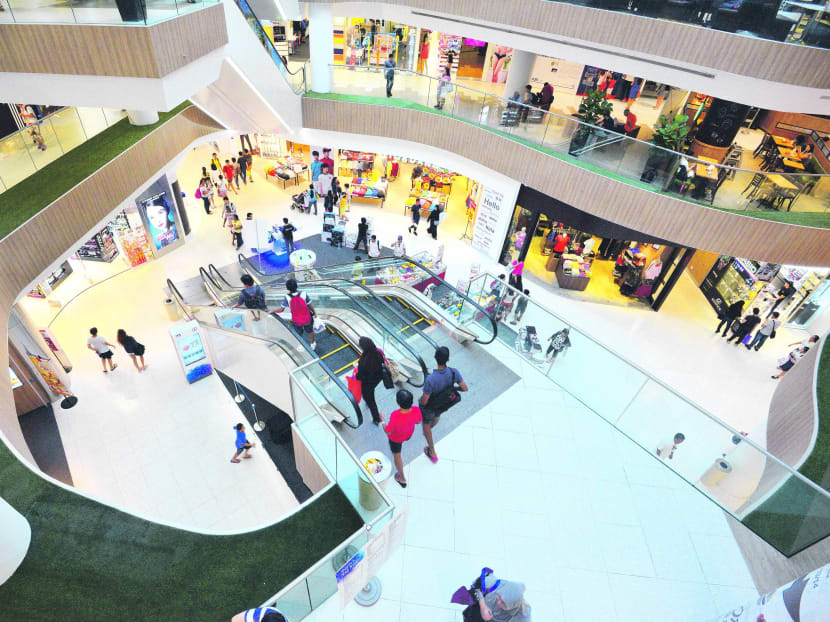 Gone are the days when malls were simply for shopping or when you needed to catch a break from the heat.
Imagine browsing without having to lug your shopping bags around, or cycling your way through the mall on designated cycling paths.
These are just some of the possibilities once shopping malls such as the redeveloped Singapore Post Centre and Funan relaunch in years to come.
Today, mall operators are striving to offer more than just convenience: They are wooing customers with brand-new concepts, revamping current malls, reviewing tenant mix, and even launching shopping 
apps.
Take Funan for instance, which will be almost double its current size upon completion in three years' time. The mixed-use complex will include more lifestyle shops, a high-tech food court called KOPItech, which will feature robotic vacuum cleaners, self-ordering kiosks, food-collection conveyor belts, tray and crockery return robots, and indoor cycling lanes — a first in shopping centres here.
Singapore Post Centre will also be redeveloped into a mall that offers both online merchants and offline brick-and-mortar shops under one roof. Shoppers can browse through products in-store, purchase and arrange for delivery before carrying on with their dining or movie plans — all without having to face the hassle of carrying bulky shopping bags.
"The current challenge is keeping shoppers engaged with the malls, and turning it into a lifestyle destination where people would choose to spend their time at the mall, rather than to go there for transactional needs," shared Tan Kee Yong, managing director of AsiaMalls Management, which manages malls such as Tampines 1, Hougang Mall and Liang Court.
"Understanding the shoppers better is required to ensure that the mall is relevant to them and their family. Consumers are constantly looking for new experiences or brands to try, at the same time, they love convenience, so malls need to ensure that they can cater to their daily needs with essential products and services, while looking out for exciting new brands or concepts for them to try," he added.
AsiaMalls' White Sands recently completed its refurbishment in April this year, and aims to introduce a wider range of products and services. There are also more family-friendly amenities such as an increased number of upgraded nursing rooms and an improved library. Other changes include improvements in navigating around the mall and a new covered walkway from the MRT station.
Meanwhile, Tiong Bahru Plaza is undergoing refurbishment and is set to showcase a brand-new look and feel, with a change to its positioning, trade and tenant mix. The mall, which is expected to complete refurbishment works at the end of this year, will also have additional amenities such as public seating and upgraded interiors.
Other than upgrading its malls, AsiaMalls has also tapped technology, and is relaunching its application, AMperkz, on Google Play/App Store later 
this month.
"We launched AMperkz to add a digital element to the traditional shopping experience. This way, we use technology to enhance our shopper's time at the mall by addressing issues such as making reservations easily, finding carpark spaces and ensuring that shopping in our malls becomes even more convenient with an app," said Tan.
Other mall operators have also stepped up by launching new food precincts and re-designing certain levels of their malls with a specific focus or a theme.
The Centrepoint, for example, has had its sixth floor redesigned with a focus on wellness, and features Singapore's first dedicated rebounding fitness studio BBounce Studio, yoga and fitness studio Real Yoga and Healthway Medical Centre, among others.
There are also two new food precincts, Gastro+ and Food Hall, which span five levels and feature more than 30 new dining concepts. Popular brands such as Crystal Jade Kitchen, Din Tai Fung and Royal London Duck together with new-to-Singapore brands such as Mak's Noodle, Honolulu Cafe, Souper Tang and Yo-Good can be found there.
Molly Lim, Frasers Centrepoint Malls' assistant general manager (Retail Properties), told TODAY that the recent "asset enhancement initiative" at The Centrepoint was "part of our ongoing efforts to continually refresh our mall offerings to better suit today's changing consumer preferences, and includes redesigning the shopping experience beyond the physical stores".
Since the unveiling of two new food precincts, she said, the mall has seen an encouraging 20 per cent boost in traffic.
Frasers Centrepoint Malls has also launched the inaugural, first-of-its-kind Makers' Festival, which allows visitors to experience the mall's products and services through a DIY format.
The month-long festival, which is currently taking place until Oct 30, will showcase more than 160 hours of workshops and activities from 30 different crafters, tenants and makers. Some hands-on workshops include hand-crafting personal leather products, creating a pocket hologram, making toys, and stencilling and calligraphy art workshops.
Lim said these activities "will provide shoppers with many opportunities to discover and create together as a family".
"Despite challenges such as the attraction of low air fares and favourable currencies from the region, we are confident that the retail sector here will remain sustainable in the long run, as we continue to deliver a social experience that is connected to the shoppers' rhythm of life," she added. "The convenience, familiarity, spaces in and around the mall, and the integrated offerings give shoppers more reasons to return to the malls time and again."
For regular mall-frequenter Raymond Tan, 39, the changes are a refreshing addition.
The fire-safety manager and father of three said: "It's great that malls are coming up with more activities so that they won't feel so dead. Malls have changed to be more family-friendly over the years ... Maybe the mall operators can also come up with more incentives such as free parking and competitive promotions to distinguish themselves from 
online shopping."