Can we fix Singapore's retail scene?
In January, the oldest department store in Singapore, John Little, will be shuttering for good after being in business for 174 years.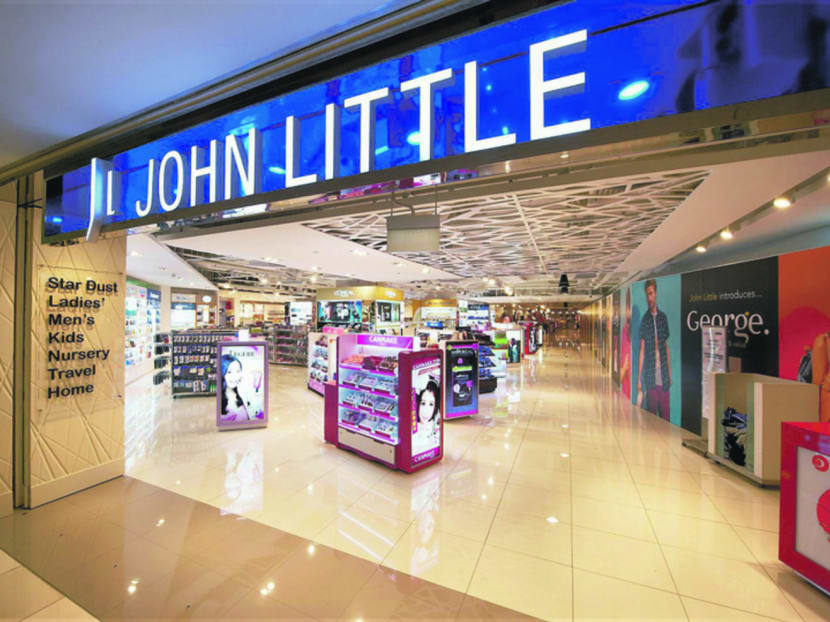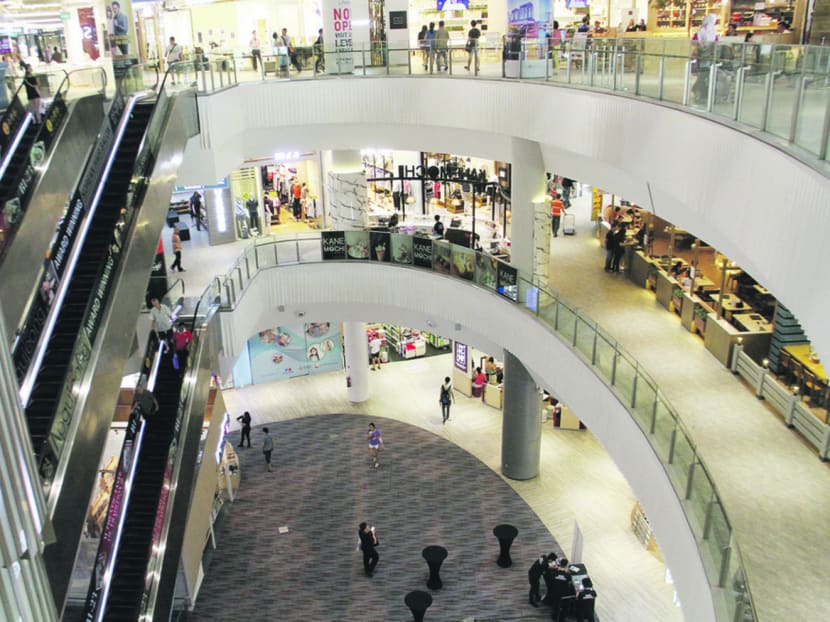 In January, the oldest department store in Singapore, John Little, will be shuttering for good after being in business for 174 years.
The Plaza Singapura outlet will be the latest addition to the whopping 5.4 million square feet of vacant space in the malls — the highest in the past decade, according to data for Q3 2016 from the Urban Redevelopment Authority of Singapore (URA).
This number is set to climb, as many retailers are also right-sizing their operations due to a significant slowdown in retail expenditure, stiff competition from e-commerce and an expensive labour market.
Within the next three years, it is expected that the retail industry will experience a supply glut of retail space, with an additional four million square feet standing vacant, according to the URA.
One could say that for a country with a population of 5.6 million, the retail market here is not sizeable enough to support so many malls.
Although the retail industry has been a key contributor to the tourism dollar in the past few decades, the current slowdown in the economy is expected to continue into 2017, and will hit the retail industry hard.
With a relatively strong Singapore dollar, Singapore continues to be an expensive city for tourists to shop in. Locals take advantage of the strong dollar to shop overseas, be it online or offline. This has resulted in a double whammy for retailers.
To add salt to the wound, the high rental rates and labour costs have left retailers with no choice but to downsize or shut down their operations. This is not a phenomenon exclusive to small and medium enterprises: Well-known international brands such as New Look and Celio were casualties early this year.
With all this doom and gloom, are consumers and tourists still visiting malls and spending?
From where I stand as the business owner of a seven-year old privately held company, and based on my daily interactions with the customers in my boutique, I would say "yes".
Judging from the continuous influx of foreign brands here, such as Victoria's Secret, Michael Kors and Uniqlo (which opened its flagship at Orchard Central), there is still hope.
Shopping is a national pastime: The millennials love hanging out at malls as a social activity; tourists enjoy the ease of shopping in a country where they can get everything under one roof, and public transport is safe, reliable and accessible to all.
Homegrown businesses need to stay creative and nimble, and have to embrace changes and new technologies much more readily than their larger competitors.
For too long, the retail industry has been stagnant in terms of creativity, originality and authenticity. Key stakeholders — from the Reits, mall operators and business owners to the consumers — all need to play a part for a total revamp of this state of affairs, if we are to make the retail scene vibrant again.
There are opportunities in crises, and there is no better time to give the industry an overhaul.
RETAILERS NEED TO BE OPEN TO CHANGE
Some industry players, such as Naiise founder Dennis Tay, feel retailers need to evolve and enhance their overall retail experience to consumers, covering key aspects such as diverse product offerings, prompt customer service, and the overall concept of the space.
"While customer convenience is key, retailers should not forget to find ways to be creative and consistently innovate themselves to engage customers and work closely with other brands to keep each retail experience fresh and relevant," he told TODAY.
That is a thought shared by Metro's Erwin Oei, who is Head of Business Analytics, Marketing, Customer Relations Management and Merchandising Controller.
"We continually innovate our product offerings through better service and the incorporation of new technologies," he said in an interview with TODAY, adding that Metro is taking on "an omni-channel approach" to provide "seamless purchases for customers".
The voices clamouring for a unique shopping experience have never been louder. Retailers must lead the change, be willing to walk the talk, and start by creating unique concepts, establish individual styles, connect with the present and future in the retail scene, and move out of their comfort zone.
Consumers are tired of seeing the same brands in different parts of Orchard Road, or in Singapore in general. The country is compact enough for us to travel for good products and good retail experiences, so retailers must engage makers, collaborate with visionary mall operators, and develop strong partnerships. This, in turn, will lead to interesting brand identities and retail-excellent products delivered with top-notch service.
Retailers need to attract, retain and train good retail professionals to be subject-matter experts in their respective fields in order to better serve consumers.
Business owners and retail companies must look into investing in human capital in order to attract talents to be part of their team.
In addition to the four Ps of retail — price, product, place and promotion — a fifth P, "professional", is needed ensure the survival of businesses.
MALLS OPERATORS NEED TO RETHINK THEIR STRATEGY
Mall operators need to wake up after having it easy all this while — collecting rentals, service charges and A&P fees, and upping the rents with every renewal. Slightly older malls are turning to asset enhancement initiatives as yet another reason to increase the rents.
If the tenants are doing well, the mall operators will be immediately "rewarded" with turnover rents computed as a percentage of the gross turnover while in contract; and "duly rewarded" with an increase in rentals at the end of the contract term, thereby giving the operators an additional uplift in the rent yields.
But in this climate, when consumers are more demanding, mall operators need their retailers on their side more than ever. Many consumers have labelled shopping malls across Singapore as boring and cookie-cutter.
The dynamic landscape of retail has changed drastically with the Internet, e-commerce and disruptive technologies, such that mall operators have to start again from ground zero and go back to the basics of interacting with the tenants, the shoppers, and the community.
"We believe that mall operators need to be more focused on their offerings to carve an identity for themselves, and prevent over-replication so that malls can become different and interesting again," said Naiise's Tay.
"Malls can also support retailers with more marketing activities, lower rentals and (creating) loyalty programmes to continuously attract shoppers," he added.
The question is: Do mall operators really know their valued shoppers? Do they communicate with all the tenants on ways to overcome challenges together?
Visionary mall operators need to ensure a unique tenant mix and create an individual mall identity, instead of replicating the usual brand names as the anchor tenants.
The relationship between the mall operators and the tenants must also evolve into a partnership. Big data should be shared with tenants in order to work out specific strategies to continuously attract new consumers and keep existing ones coming back for more.
SHOPPERS CAN ALSO PLAY A PART
It is always easy to criticise the state of affairs in the retail industry and complain about poor quality of service and standard boring offerings.
But it is also time we start looking at ourselves to see what type of consumers we are. Are we supporting originality and authenticity? Are we really concerned about sustainability? Are we funding child labour by buying cheap goods, or counterfeit goods that do not respect intellectual property rights?
As consumers, we must play our part to buy from responsible retailers, support creativity and promote a certain cause that you and the retailer believe in.
According to Metro's Oei, customers can support retailers by providing insights into their purchasing behaviour.
"(Metro) recently started an electronic feedback system called the "Rateit" programme. This helps to sharpen our decision-making to improve on matters that impact the customers directly and almost instantly," he added.
"If customers are able to provide their feedback, our in-house business analytics team will be able to ... develop new initiatives to cater to shoppers," said Oei.
A business is only able to expand if there is a consistent growing demand for its products and/or services.
Everyone has a role to play in ensuring that the Singapore retail industry emerges stronger and better, thus adequately serving customers' needs and wants.
Get offline for a while. Go out into the stores and give feedback to retailers, who can then convey your insights to the mall operators. We need to show them what needs to be done.
Let's get shopping again.
Andrew Tan is the owner of Atomi, a lifestyle store at Mandarin Gallery, and the managing partner for atomi consulting, where he is working with a property owner in Kobe in Japan to revitalise a shopping mall slated to open in Q4 of 2017.