Sephora at Ion Orchard lures shoppers back to brick-and-mortar experience
New flagship store sprawls across 10,000sqf and incorporates a boutique-within-a-boutique concept and better lighting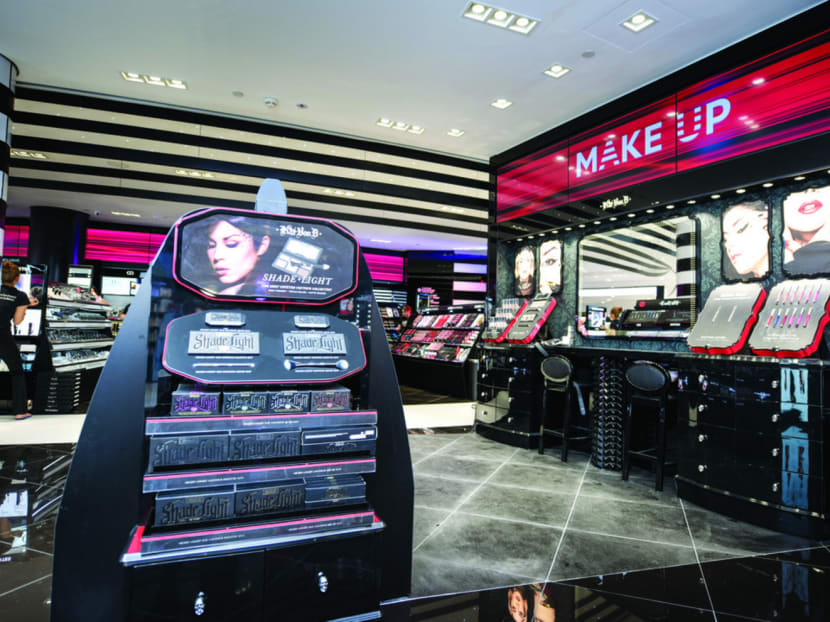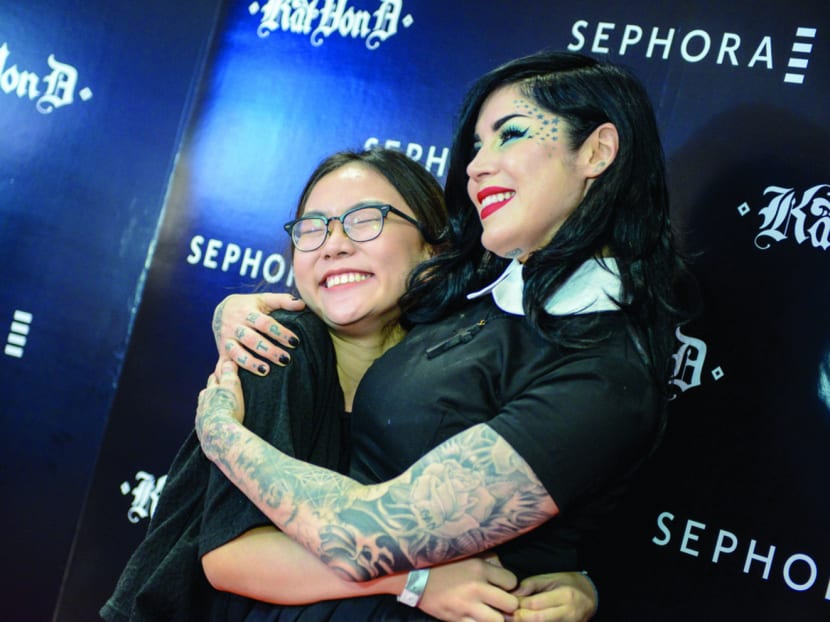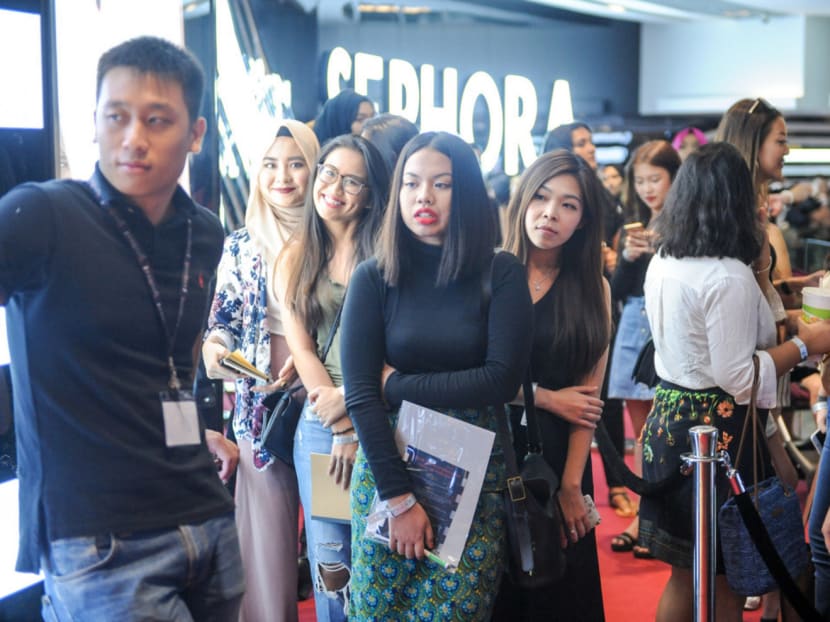 French multi-brand beauty retail giant Sephora opened its new local flagship store at Ion Orchard to much fanfare last Friday. The store sprawls across 10,000sqf on basement 2, and features a refreshed store concept from its previous premises on level 1, incorporating a boutique-within-a-boutique concept and better lighting.
The queue to be among the first paying customers to enter the store at noon on July 22 started forming at 9.30pm the night before, and there were 1,000 people waiting outside by the time the store was opened. Sephora vouchers of S$100, S$50 and S$10 were handed out to the first 500 people in the queue, while limited-edition gift packs were given to the next 500.
Among those in the pre-opening queue was 21-year-old sales associate Catherine Low, who had joined the snaking line at 6.15am on opening day. "I decided to join the queue to be among the first in line because I have been lusting after Kat Von D products for a long time and now I can finally purchase it in stores here," she said. "When I got in I made a beeline for the Kat Von D Everlasting Liquid Lipstick in Lolita. This shade is really popular and I was afraid it would be sold out".
The flagship store boasts a global-first for Sephora — a Kat Von D store-in-store that carries the full range of the cosmetics brand that was founded by the celebrity Los Angeles-based tattoo artist, who shot to fame on reality television show LA Ink. Close to 4,000 products from the Kat Von D range were sold on launch day, with the sales of the brand's popular Everlasting Liquid Lipsticks accounting for half of the sales.
Kat Von D currently takes pole position at Sephora in Malaysia, Thailand and Singapore since it was launched on Sephora's local e-commerce site on July 7 and in the retail stores in Malaysia and Thailand on July 16. It has racked up over six figures in sales in these three countries to date.
The experiential element
What Sephora nailed was creating a retail environment shoppers are excited to be in. "Sephora Ion Orchard has always been one of the top 10 (outlets), not just in Asia, but in the world, so it was the natural choice to launch the first Kat Von D Shop-in-Shop together with Sephora Ion Orchard's new home to provide a more vibrant and electrifying retail experience for her many fans," said Mathieu Sidokpohou, Sephora's managing director of South-east Asia.
Other highlights at the store include professional cosmetics brand Make Up For Ever's "sushi bar" concept counter, which features a conveyor belt where shoppers can pick up bento boxes of makeup items, exclusive-to-store brands Cover FX and Zoeva and a Made-in-Sephora gondola featuring house-brand products.
These in-store highlights, together with the prime positioning of the store, which is a stone's throw from Orchard MRT Station, is set to further strengthen Sephora Ion Orchard's position as one of the top-grossing beauty retail spots in Singapore and the region. The anticipated footfall at the flagship Sephora store also presents beauty retailers with an opportunity to create a buzz around big campaigns and launches before products are rolled out to the rest of the island. The store is the first in Asia to carry all 100 lipstick and 50 lip pencil shades of cult US cosmetics brand Urban Decay's highly hyped 10th anniversary collection.
The beauty retailers TODAY spoke to welcome the added experiential retail elements at the store. "The new design layout of two main aisles instead of just one allows more visibility for brands from different categories and allows customers more interaction with the brands, which translates to a refreshing customer experience," said Chen Jingwen, Nudestix's brand manager for South-east Asia, which is one of the beauty brands that are exclusively available at Sephora outlets here.
Avid Sephora customer and 98.7FM DJ Sonia Chew agreed: "I love the new store for the vast amount of brands they have and it's also got a much edgier and fresher feel to it with plenty of corners to explore in the store — and to discover more goodies to buy! Sephora attracts the true-blue beauty junkies, and I always feel like I have a secret bond with the people who shop there."
Naturally, the management of Ion Orchard is pleased with the response as Sephora's relocation is part of the mall's strategy to keep the retail scene healthy. "The relocation of Sephora is part of our ongoing efforts to refresh our tenant mix with new and established brands that have their flagship presence at Ion Orchard, and to enhance the existing beauty cluster," said Chris Chong, chief executive of Orchard Turn Developments, adding that this move had been in the works since last year. "Ion Orchard houses many international brands whose stores at Ion Orchard rank among their top 10 globally for size and sales. Sephora counts as one of these. We have been working with Sephora to delight our shoppers with high-profile celebrity appearances by Sandara Park, David Gandy and Kat Von D, and will continue to partner them in such activities and mall campaigns."