About time
Singapore — A hotel isn't the destination, but it sure can make a vacation that much more special. Yes, you only need it for a roof over your head, but we're increasingly checking into hotels with a difference —whether in design, service or the stories they tell. Perhaps more than that, we're searching for real-world nostalgia in an increasingly virtual new world. That would explain the increasing popularity of hotels housed in heritage complexes and gilded landmarks of the past.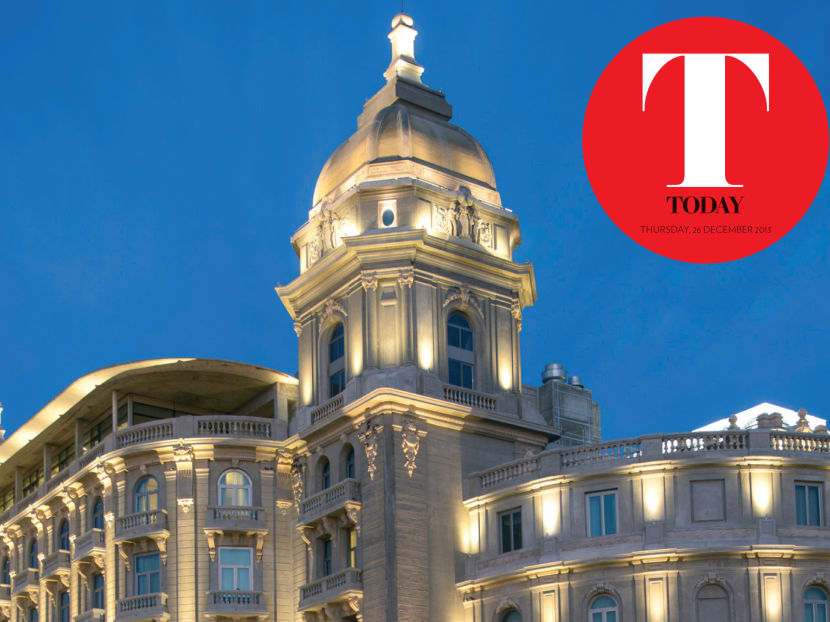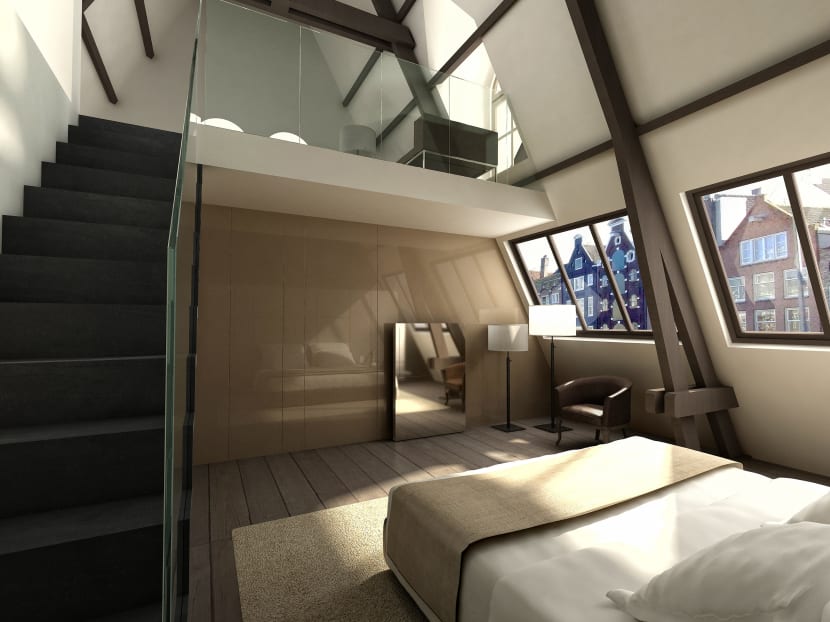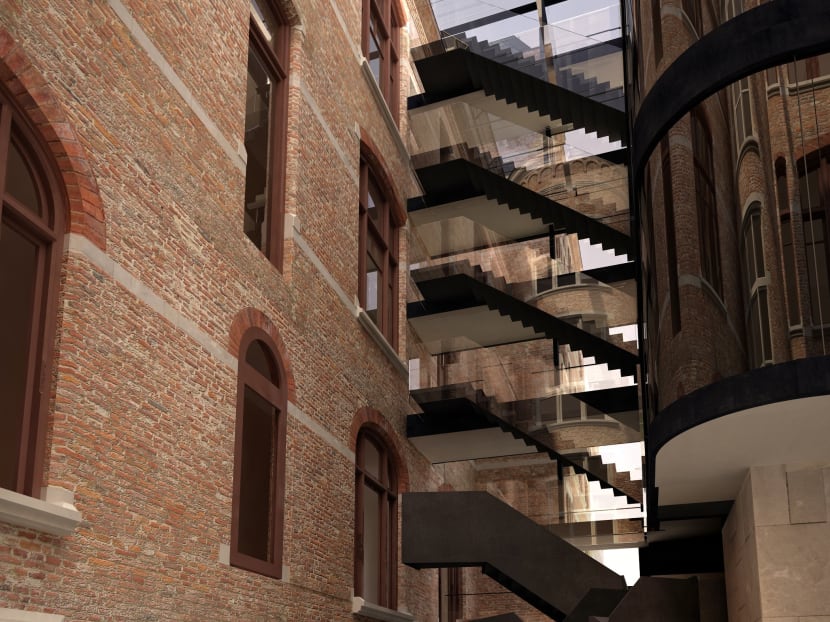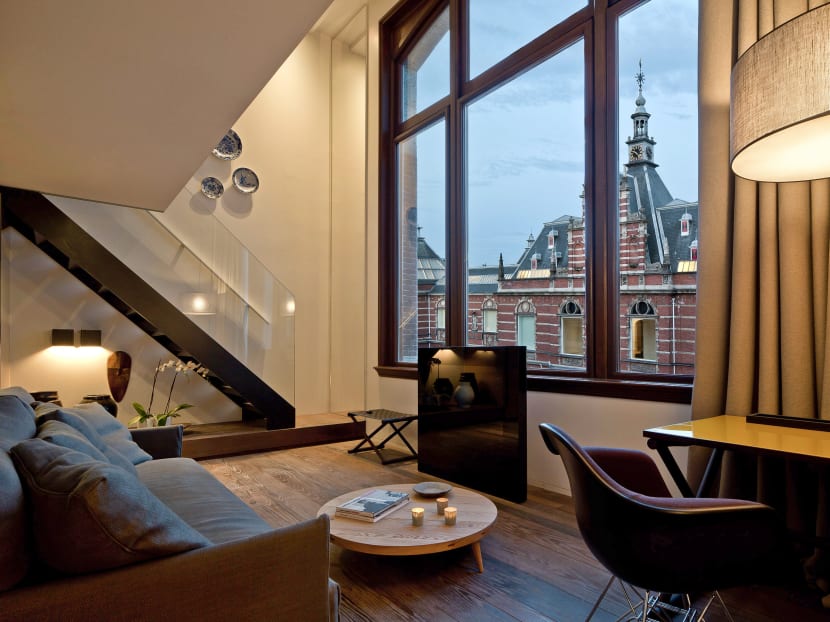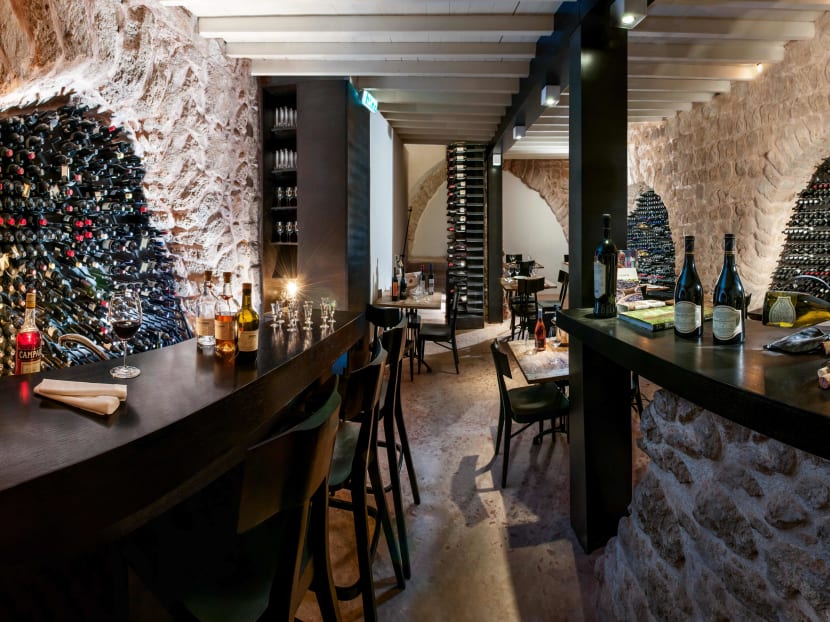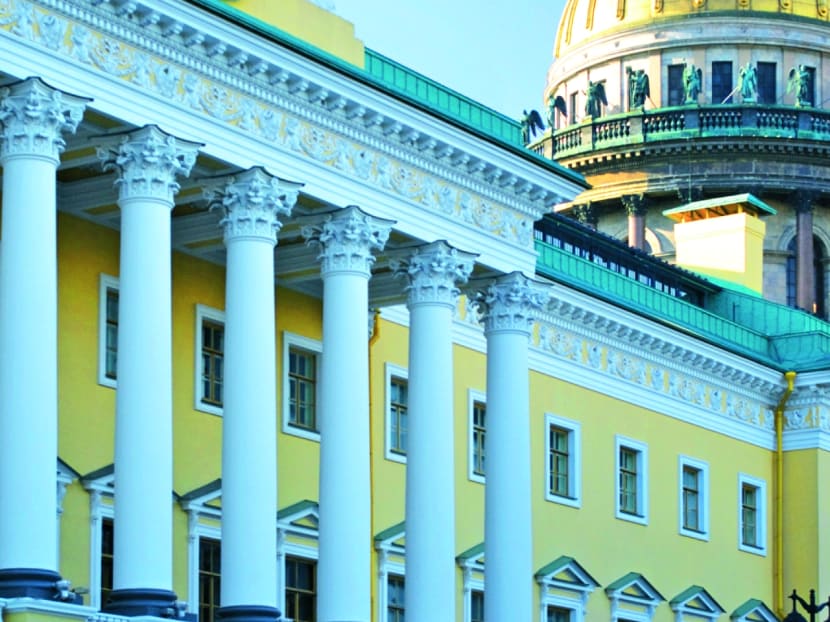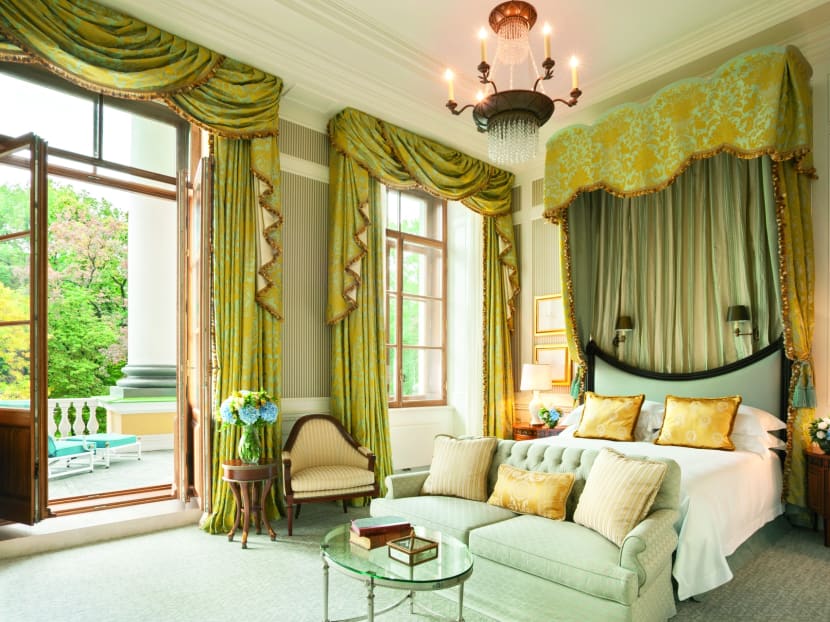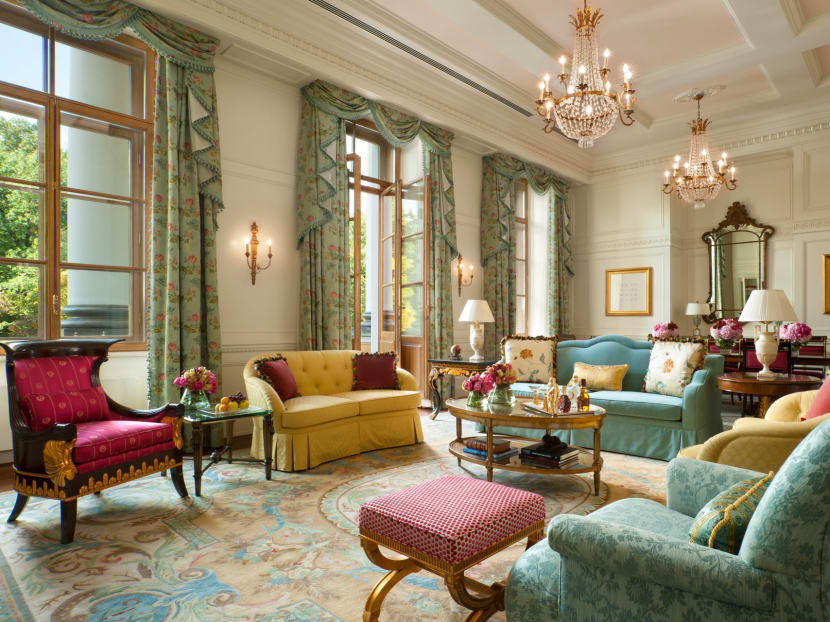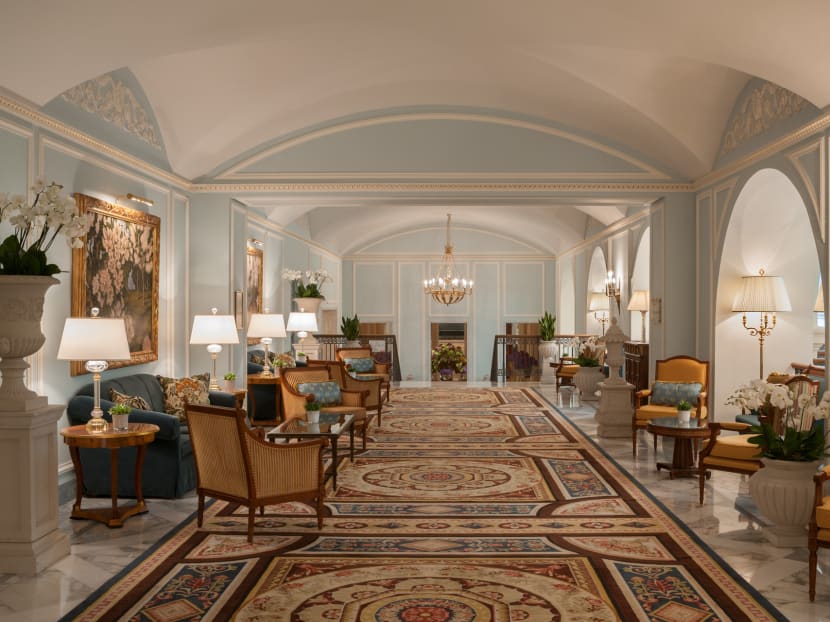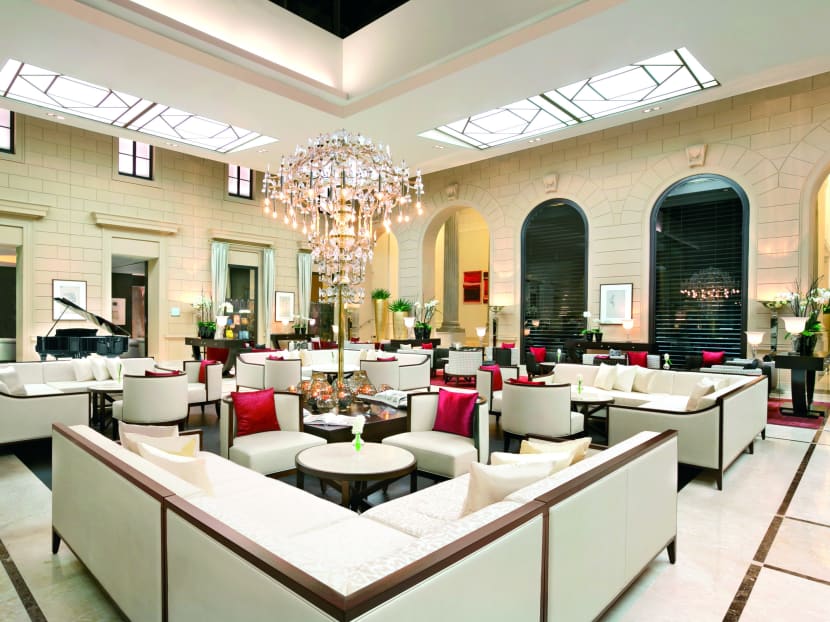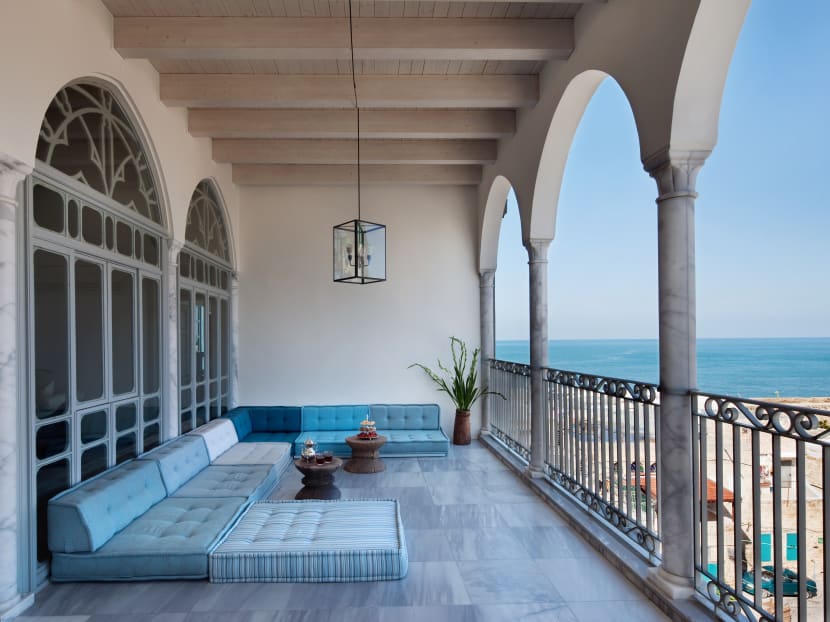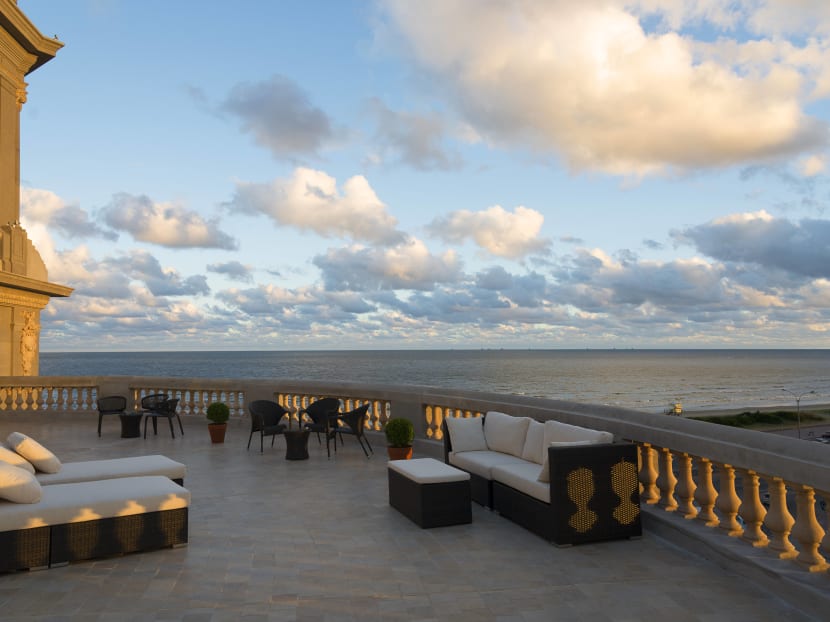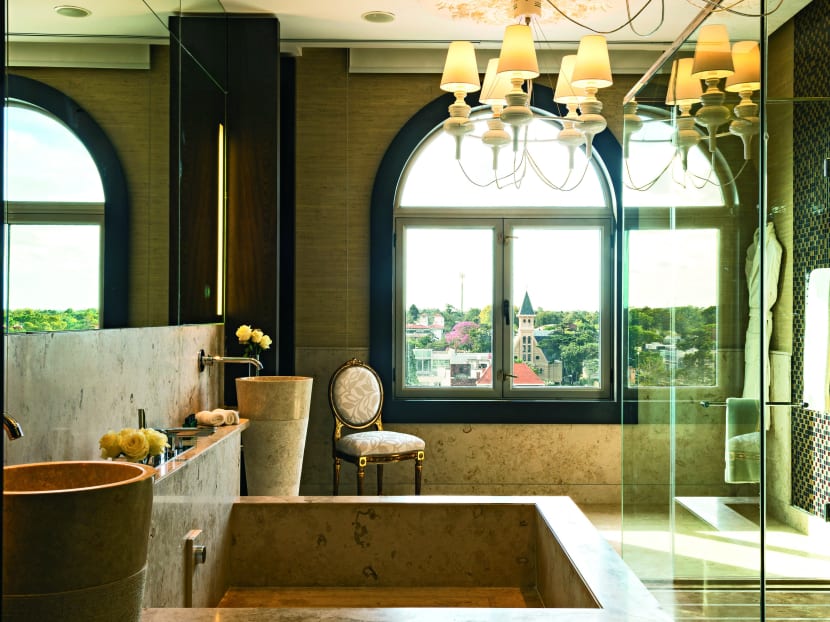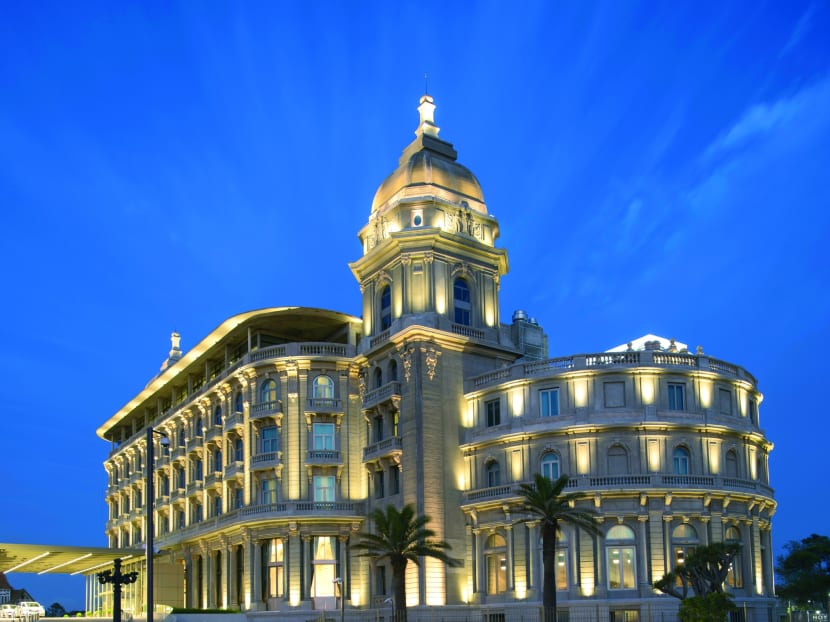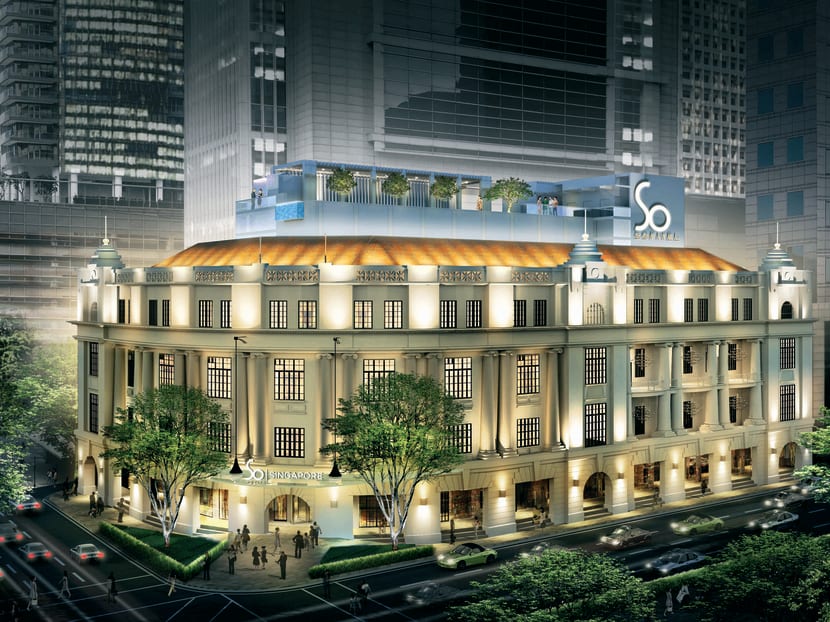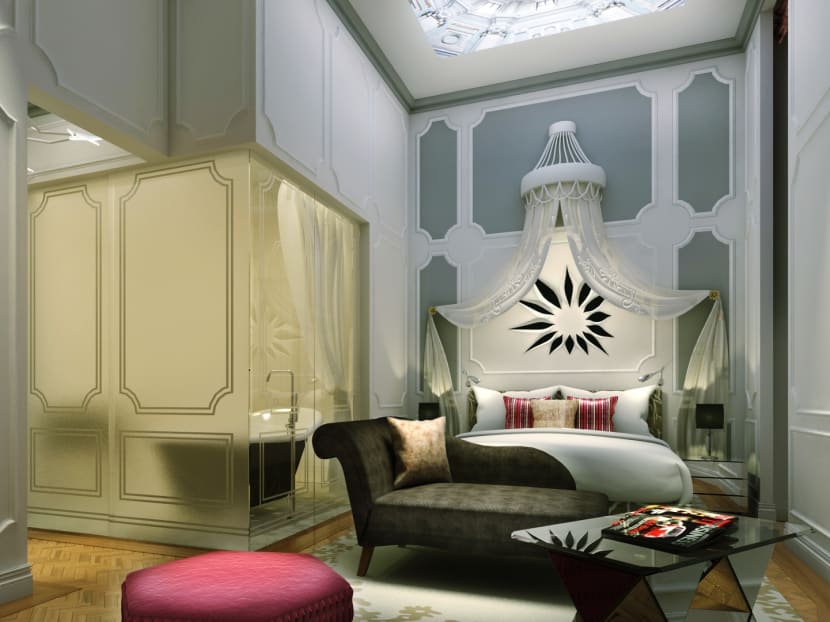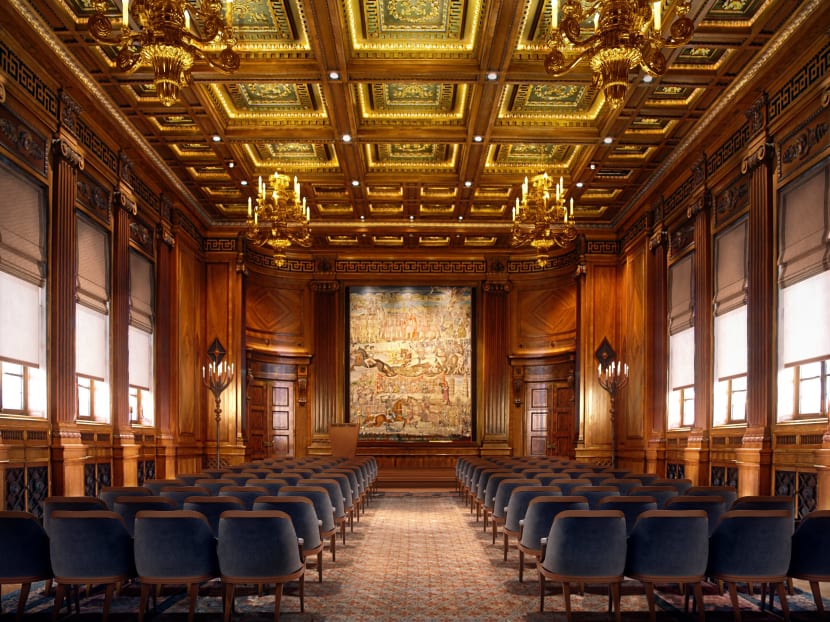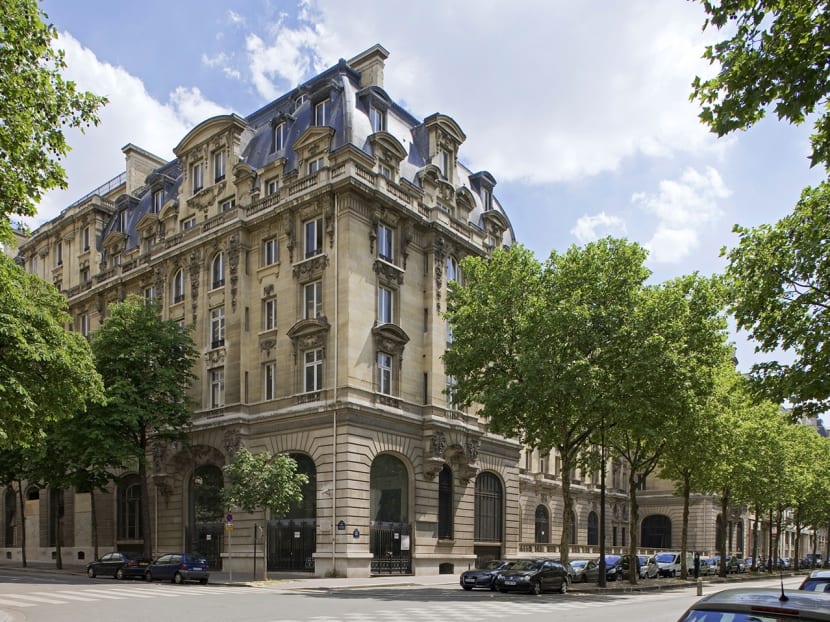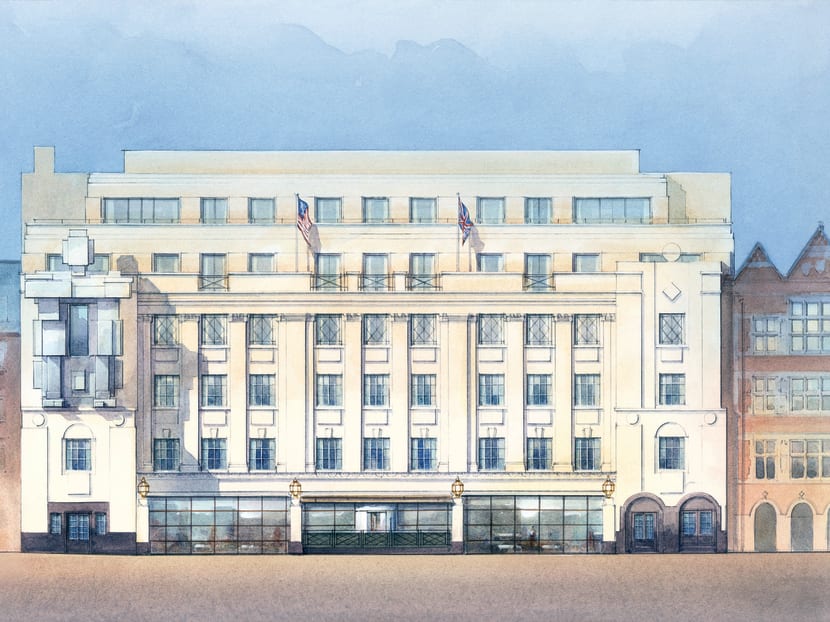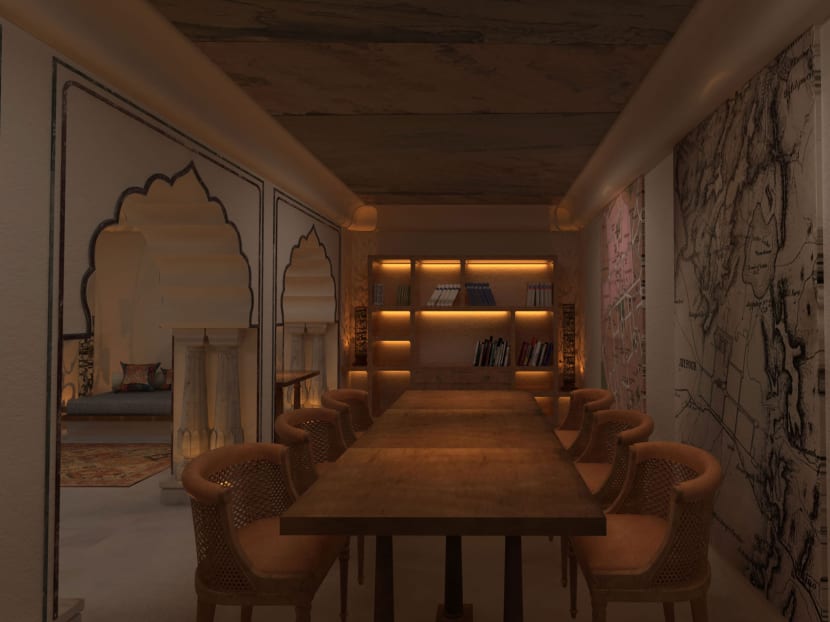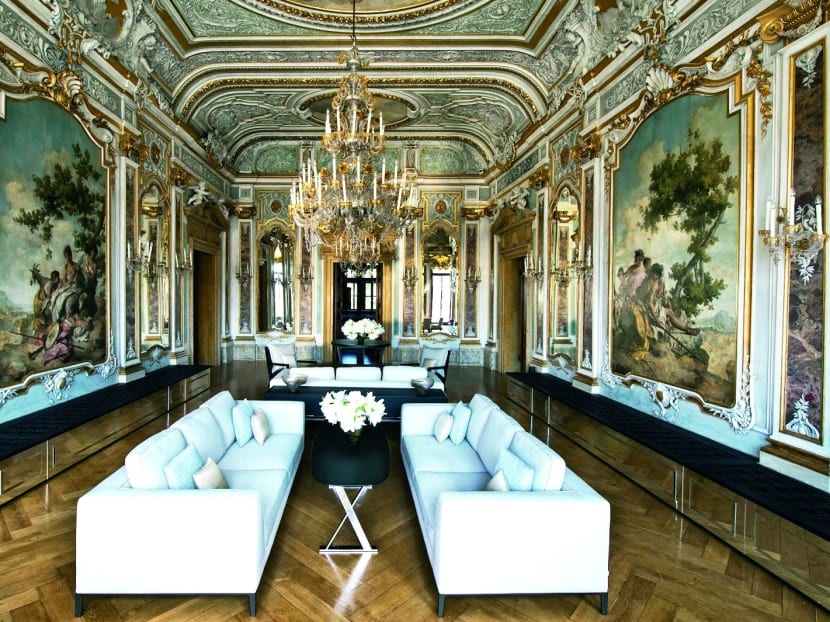 Singapore — A hotel isn't the destination, but it sure can make a vacation that much more special. Yes, you only need it for a roof over your head, but we're increasingly checking into hotels with a difference —whether in design, service or the stories they tell. Perhaps more than that, we're searching for real-world nostalgia in an increasingly virtual new world. That would explain the increasing popularity of hotels housed in heritage complexes and gilded landmarks of the past.
Once viewed as deteriorating money pits, some old buildings around the world are finding new life as heritage luxury hotels, an emerging accommodation segment that promises travellers unique guest experiences in historical settings.
Given the rich cultural heritage of some of the world's age-old cities, there are countless old properties strewn across the globe that are waiting for a fresh lease of life. But not every opportunity is viable. For one thing, converting heritage properties is typically a very expensive endeavour. However, as these new hotels demonstrate, the effort can be well worth it, especially since the buildings they inhabit have some serious history.
With yet another year passing, we're feeling a little wistful for the time that has gone by. Here's a look at 10 beautiful properties — five of which open their doors for business next year — that capture a palpable sense of history and place.
NOW OPEN FOR BOOKINGS
Four Seasons Lion Palace, St Petersburg, Russia
Originally constructed: 1820
This grand historical building is located in the heart of St Petersburg and boasts an eye-catching yellow facade, two majestic marble lions that guard its entrance, huge classic white columns and a blue-green rooftop — the official colours of the city's 18th- and 19th-century structures. Originally built in 1820 in a neo-classical style by French architect Auguste de Montferrand, and home to Princess Lobanova-Rostovskaya in the 19th century, Lion Palace is now the city's first luxury hotel.
ReardonSmith Architects and interior designer Anderson Miller led the restoration and conversion work. The hotel has an impressive main stairway dressed in marble, elaborate mouldings, and gold and bronze accents — all restored to their original 1820s splendour. However, a few updates were made, including the addition of a fifth floor, where guest rooms have rooftop terraces overlooking St Isaac's Cathedral.
Located in the historic Admiralteysky district, only two blocks from the Hermitage Museum and close to Nevsky Prospekt and the Mariinsky Theatre, Lion Palace is set amid gorgeous imperial-era architecture that has remained surprisingly unscathed throughout the city's tumultuous past.
www.fourseasons.com/stpetersburg
Aman Canal Grande, Venice, Italy
Originally constructed: 16th century
Palazzo Papadopoli, in which the Aman Canal Grande hotel is housed, was built around 1560 by the architect Gian Giacomo de Grigi, as commissioned by the Coccina family of Bergamo. Bringing the majestic piano nobile — the main living area of the palazzo — into the 21st century, however, was a task given to Michelangelo Guggenheim, a leading exponent of the Neo-Renaissance and Rococo styles.
Today, guests arrive by private water transfer and are swept inside the palazzo's grandiose reception embellished with marble chequered flooring, historic frescos and reliefs. The main parlour connects to a series of passageways that open out onto the palazzo's private gardens, while a trompe-l'oeil grand spiral staircase leads to the property's main dining room, nestled in the former ballroom of the palazzo, with original ornate Murano chandeliers and views of the Grand Canal reflected in period mirrors.
There are only 24 rooms, many of which overlook the Grand Canal. The cheapest options are the smaller palazzo bedrooms, which have views of the hotel's leafy back garden. Five signature rooms include the parquet-floored Papadopoli stanza, with ceiling frescos in the bedroom and in the equally large bathroom, and views of the water and garden terrace. Most striking, albeit without the view, is the Alcova Tiepolo suite, complete with a Chinese painted sitting room and ornate bedroom ceiling reliefs painted by esteemed 18th-century Venetian painter Giovanni Battista Tiepolo.
www.amanresorts.com/amancanalgrandevenice/home.aspx
The Hotel Palais Hansen Vienna, Vienna, Austria
Originally constructed: 1873
Designed as a hotel for the 1873 World Exhibition by Theophil Edvard von Hansen and Heinrich Forster, Palais Hansen never opened its doors to guests and remained a heritage-listed relic collecting dust. It has taken 140 years for the building to be put to its intended use.
After two-and-a-half years of careful restoration and interior construction conducted under the aegis of Vienna-based architect Boris Podrecca, the Austrian Atelier Hayde Architekten and designer Jean-Claude Laville, the hotel is now open to the public. The glamorous 152-room property, situated in the heart of Vienna right at the famous Ring Boulevard, boasts a postmodernist air, thanks to Podrecca's eye, and blends elements of the original Renaissance revival style with a contemporary and chic overlay.
Die Kuche (The Kitchen), the hotel's more casual dining experience, offers breakfast in a farmer's market atmosphere and a dinner menu full of Viennese classics, with chefs preparing the dishes right in front of guests. The upscale Edvard combines local produce with worldly spices, for traditional meals with a twist. Meanwhile, the elegantly designed blue-and-white hued bar, Henri Lou, hosts international DJs from Thursdays through Saturdays and is a hot spot for guests to wind down with classic and seasonal cocktails.
www.kempinski.com/vienna
Sofitel Legend Santa Clara, Cartagena, Colombia
Originally constructed: 1621
Following three years of restoration, the upgraded Santa Clara — a 17th-century convent that was first transformed into a hotel in the 1990s — re-emerged this year as the fourth member of Sofitel's Legends category, a label reserved for properties with historic-icon status.
With the property's beautiful arched walkways, flower-filled courtyards and original details from confessionals to water wells, the hotel is now more romantic than its Clarist nun founders probably intended it to be.
Considered a jewel of 17th century colonial architecture on UNESCO's list of World Heritage Sites, the 122 refreshed guests rooms have Caribbean Sea views, wood ceilings and floors and often balconies or terraces, all exuding a muted elegance.
Of the 17 butler-serviced suites, the Fernando Botero Suite takes the cake, thanks to its en suite wine cellar, extra-large bathtub, Bose Home Theatre System, and a decor featuring neutral tones and natural materials such as linen and rattan, all inspired by the noted Colombian artist. The nuns' former dining room is now the 1621 fine-dining restaurant, featuring French fare and an extensive wine list.
Meanwhile, a pool and vast terrace help the place feel like a resort in spite of its central Old Town location, while the spacious So Spa has a Turkish bath and locally-influenced treatments. The renovation of the hotel also led to the discovery of numerous archaeological artefacts that are now on display at the hotel.
www.sofitel-legend.com/cartagena/en
Efendi Hotel, Acres, Israel
Originally constructed: 19th-century
Nestled in the picturesque narrow lanes of Acre, the Efendi Hotel overlooks the historic city walls and the magnificent Mediterranean Sea beyond. The unique structure of this hotel combines two ancient 19th-century Ottoman palaces that have hundreds of years of history between their walls. These mansions were meticulously reconstructed and merged into one building before being converted into a boutique hotel.
In order to retain an ambiance of authenticity, it has been meticulously restored, complete with Byzantine stone walls and glorious arched features. Artisans were specially flown in from Italy to undertake this delicate work. Also preserved was a fresco of the city of Istanbul, which was found at the site. The fresco had been created in 1878 in honour of the new Orient Express train station.
Most rooms offer sea views, while others look out over the ancient city of Acre and the scenic mountains of the Western Galilee. The hotel also features a spa treatment room for couples, as well as an original 400-year-old Turkish bath that has been painstakingly preserved. An intimate wine bar has also been built in the restored wine cellar, which dates back to the Crusader era.
www.efendi-hotel.com
The Conservatorium, Amsterdam, The Netherlands
Originally constructed: Late 19th-century
Located deep in the heart of Amsterdam's museum district, the musical past of the Conservatorium Hotel Amsterdam is still audible — and visible. First designed by revered Dutch architect Daniel Knuttel at the turn of the 19th-century, the Conservatorium's well-known structure housed a major bank for 77 years before becoming the city's premier music conservatory from 1983 to 2003.
Intrigued by its architecture and history, Milan-based star architect Piero Lissoni created a hybrid of modern heritage for the hotel, boasting an intriguing contrast of Neo-Gothic Dutch architecture and Italian design.
The original lofty ceilings have been left intact in almost half of the 129 rooms, and transformed into stunning duplexes with large windows and exposed structural beams. A particularly spectacular element is the courtyard covered entirely in glass, creating a wonderful contrast between the old and the new, the classic and the modern.
The property, which is part of the Design Hotels portfolio, pays aural tribute to the Amsterdam Conservatorium's legacy, as soothing classical music selections echo through its vaulted ceilings. In fact, the Concerto Suite even boasts a Steinway Baby Grand piano.
www.conservatoriumhotel.com
OPENING NEXT YEAR
Sofitel So Singapore, Singapore
Originally constructed: 1927
Expected to open: April 2014
The former Ogilvy Centre on Robinson Road has had a storied life — first as the Eastern Extension Telegraph Company, then the Cable and Wireless Building, and the Telecommunications Authority of Singapore (TSA) in 1992. Now, it'll reopen as part of Sofitel's boutique, design-centric arm Sofitel So, with Karl Lagerfeld himself designing the emblem.
Of course, turning the building into a 134-room hotel has been a challenge. The hotel's General Manager Tony Chisholm revealed that the building had to be modified internally to accommodate guests in the best possible way. Local touches can also be found throughout the hotel — from orchid motifs on bed headboards to artworks of iconic Singaporean buildings scattered in different rooms, and an artpiece fusing the map of the Singapore and Paris train systems.
What's got us really excited is hearing how guests can experience the "only completely Apple-based guest technology solution in the world", where every room has an iPad mini and Mac mini installed for guests to control their room environment and stream their own videos from their Apple devices to the TV screen. There's also a roof-top bar called Hi-So, billed as "an ultra-luxe beach club in the middle of the city". And it's bound to make a splash with Singapore's first gold-tiled swimming pool. You read it here first.
www.sofitel.com/8655
Park Hyatt Vienna, Vienna, Austria
Originally constructed: 1913
Expected to open: June 2014
Hyatt's first venture into the Austrian capital promises to be nothing short of spectacular. For one, Park Hyatt Vienna's opening summer next year occupies a 100 year-old listed building that used to be the headquarters of Bank Austria Creditanstalt, and it is part of Vienna's first district or the Innere Stadt, which is a UNESCO World Heritage Site, putting you within steps of the city's most glorious sights such as the Rathaus and St Stephen's Cathedral.
Architects Neumann & Partners and interior design firm FG Stijl have retained and restored not only the exterior, but also key interior areas such as meeting rooms and restaurants with stunning detail. Indulge in cigars or whisky in The Living Room or a have a Wiener Schnitzel at the bar. Alternatively, relax in the spa Arany (Hungarian for the word "gold") where you can expect gold-themed massages and facials to make your life and body a lot more comfortable.
www.vienna.park.hyatt.com
The Peninsula Paris, Paris, France
Originally constructed: 1908
Expected to open: Aug 1, 2014
One of the most eagerly anticipated openings next year, The Peninsula Paris will mark the luxury hotel group's first foray into Europe. Occuying the over-a-century-old Beaux Art complex that was the former Majestic Hotel in 1908, the 200-room hotel features a rooftop restaurant serving contemporary French fare, a Chinese restaurant (no surprise, seeing as The Peninsula has its roots in Hong Kong) with its signature tea counter, as well as an 1,800 sq-ft spa in the basement, complete with an indoor swimming pool boasting underwater LED mood lighting.
If you ever tire of staying in such luxurious confines, step out to roam the Champs Elysees, as the hotel is located on Avenue Kleber, near the Arc de Triomphe. After all, you do need a new dress to go with that sumptuous suite you're staying, don't you?
www.peninsula.com/Paris
The Beaumont Hotel, London, England
Originally constructed: 1920s
Expected to open: Summer, 2014
Famed restaurateur duo Christ Corbin and Jeremy King are trying their hand at the luxury hotel business after managing some of London's hottest restaurants — think Le Caprice, The Wolseley and Colbert. Judging by their gastronomic success, The Beaumont at Mayfair should definitely be the place to see and be seen checking into when it debuts next summer.
The Kings of Cool have chosen a former Avis garage constructed in the 1920s as the site of their first hotel venture. Appointed architectural firm ReardonSmith previously worked on similarly historical properties like The Savoy and Claridge's, ensuring the hotel reflects the period of the Art Deco building. In keeping with the era, the rooms and public spaces are influenced by 1920s Manhattan.
For a truly special stay here, request for the specially commissioned sculpture by acclaimed British artist, Antony Gormley, titled Room. Yes, it actually is a room.
www.thebeaumont.com
The Alila Fort Bishangarh, Jaipur, India
Originally constructed: 1783
Expected to open: Late 2014
Trust the Alila group to make their first heritage property a truly exceptional one. This 230-year-old fort in Jaipur is possibly the only of its kind to be turned into an upscale resort. Sitting magnificently atop a granite hill, it boasts 360-degree views of the surroundings, which you can enjoy from the expansive bay windows of each of the 59 suites here.
Care has been taken to preserve the original fort, hailed as an outstanding example of the Jaipur Gharana architecture influenced by both the Mughals and the British. Features like the 2m-thick walls with openings for firearms and turrets have been lovingly restored, while luxuries fit for 21st-century royalty, such as Wi-Fi, gym facilities and a champagne bar have been added for your convenience.
www.alilahotels.com/fortbishangarh