Bali's most wanted
BALI — While luxury villas and visits to temples and arts and crafts markets are still right on top of any visitor's list whenever you think about heading to the beloved Isle of Gods, there are more areas in Bali that certainly warrant a visit— where there are increasingly more exclusive and luxurious resorts to check out.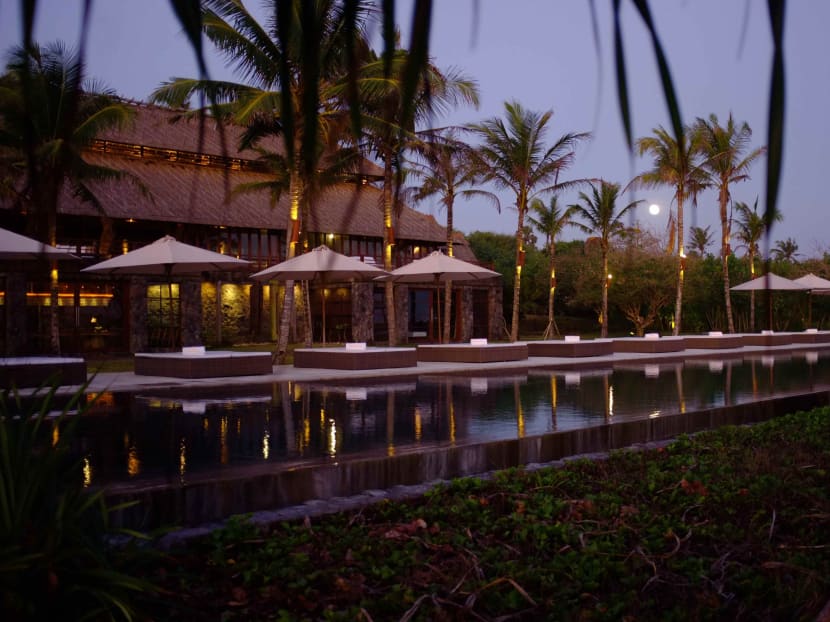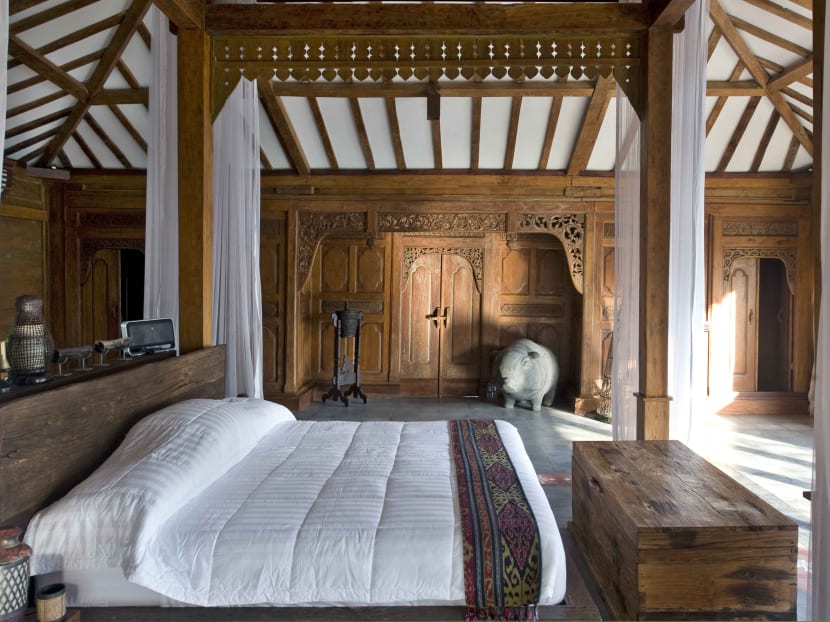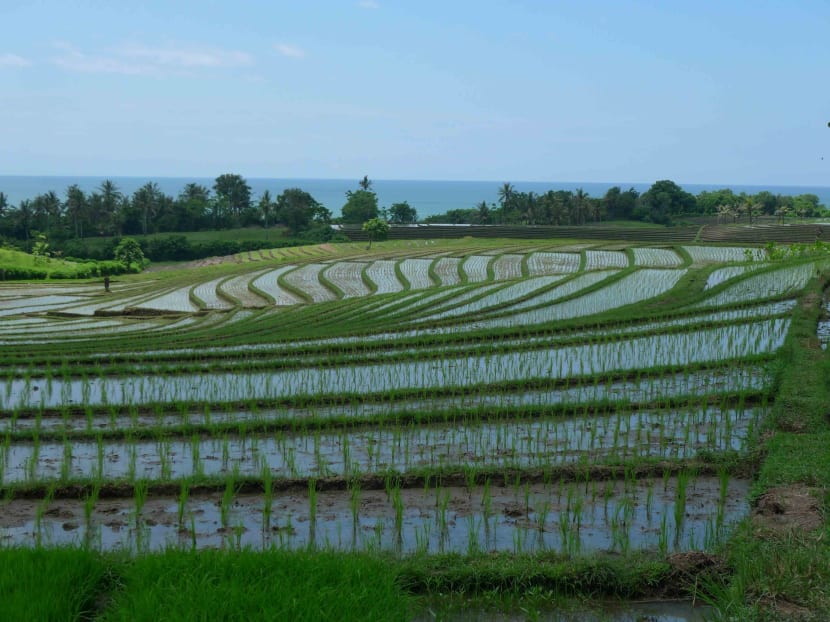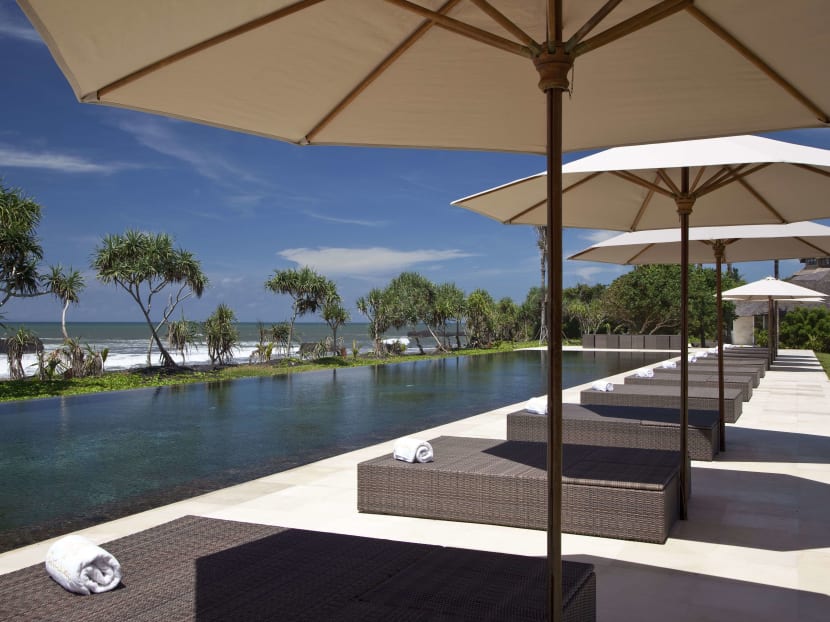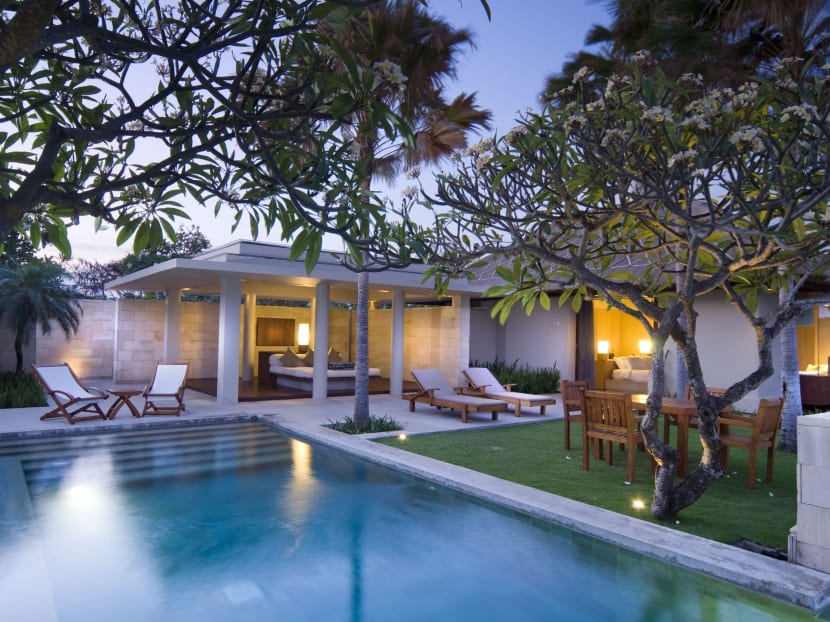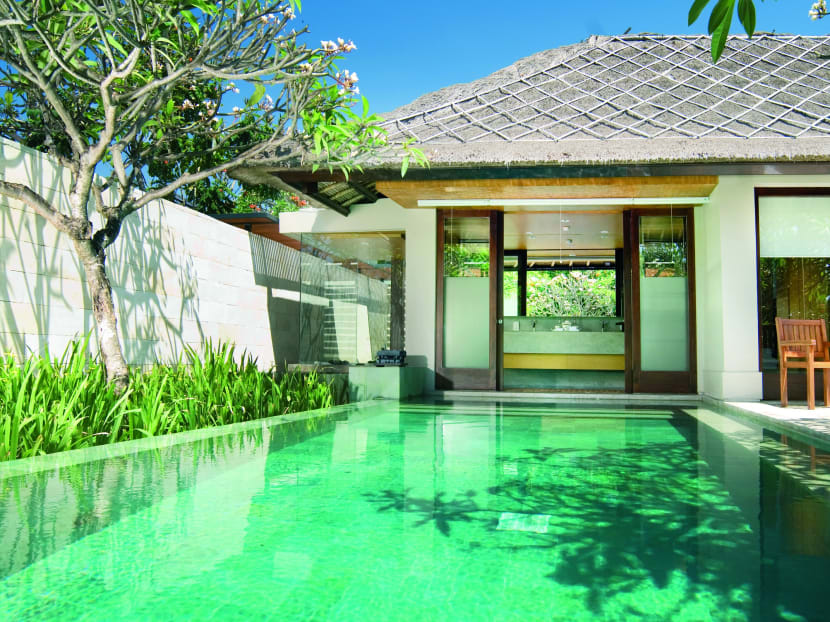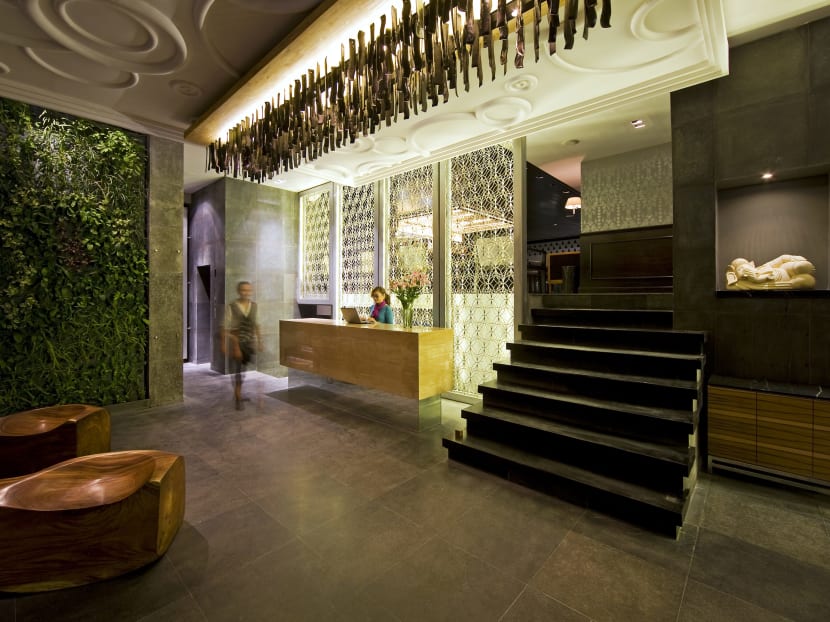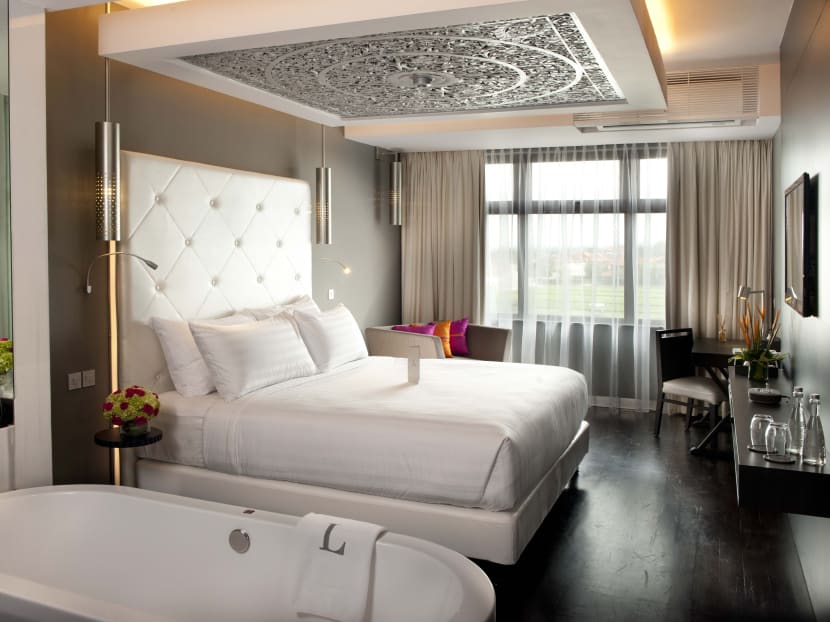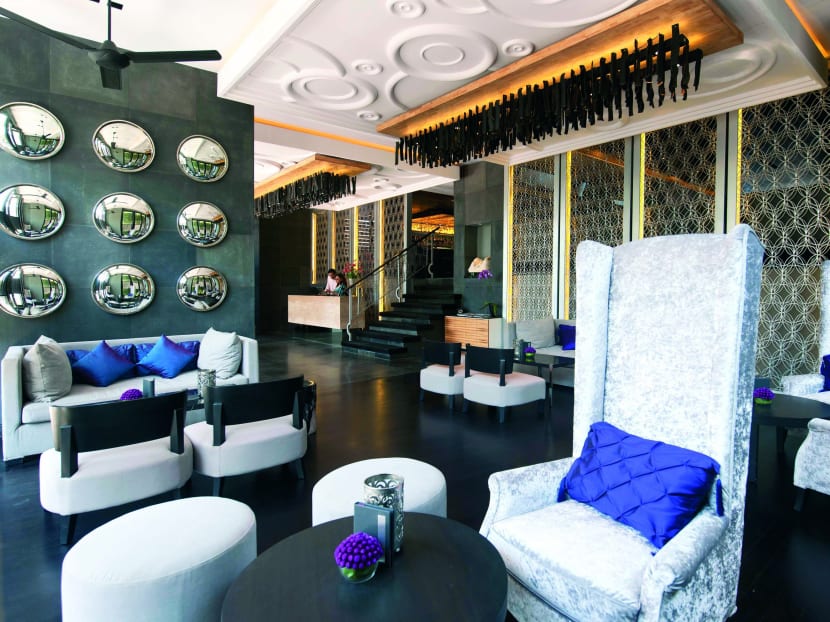 BALI — While luxury villas and visits to temples and arts and crafts markets are still right on top of any visitor's list whenever you think about heading to the beloved Isle of Gods, there are more areas in Bali that certainly warrant a visit— where there are increasingly more exclusive and luxurious resorts to check out.
***
1. KETAPANG ESTATE, TABANAN
On the west coast of Bali, Tabanan is the capital town of the regency of Bali with the same name. The coastal areas in the south were previously not well known by visitors due to a lack of infrastructure, but there have been some developments in recent years (although you should still probably expect a bumpy ride).
There are now some high profile accommodation options there for people drawn to surfer-friendly beaches like Medewi and Balian, which offer the longest point breaks in Bali. Unlike the sometimes stressful and chaotic Kuta and Legian areas, Tabanan has almost no shopping district, save for the occasional souvenir stall. Instead, you've got rolling green hills, shimmering paddy fields and, most unforgettably, the imposing and spellbinding Mount Batukaru, Bali's second highest peak at 2,276 metres.
Tucked away amidst this splendid landscape is Ketapang Estate. It starts off with a rather spectacular journey because, unless you are arriving by helicopter (which Julia Roberts did, by the way), you'll be cutting through traditional villages and wooded valleys, crossing narrow bridges and gurgling streams, before finally zigzagging through a swaying field of rice to arrive at the sprawling luxury private estate. Made up of seven elegant and privately set villas, you can book the entire estate — essentially making it pretty much your own Garden of Eden.
Although it's hard to get to (it is 43km from the airport), its extreme exclusivity means you are rewarded with spectacular and unsullied 360-degree views of ocean and paddy fields, and a unique and awe-inspiring black volcanic sand beach.
The other highlight really has to be the astounding villas. While each has its own unique charm and character, some are traditional handcrafted Javanese wooden houses, known as joglos. Antique pieces in their own right, these century-old houses are, however, very well-appointed. Aside from highly polished wood or tile floors, each villa comes with modern luxe fittings, such as open-air bathrooms and private jacuzzis.
The joglos are also been named after the trees that shade them. The elevated Joglo Waru, for instance, rests on a rock, and is reminiscent of a tree house beside a forest of waru trees and a river. Joglo Bambu, which boasts its own 10-metre private pool and an impressive volcanic rock bathtub, is named after the fruit tree.
When you are finally able to pull yourself away from your villa, do take a stroll around the pretty gardens, or snap selfies atop the wooden bridge that spans a shimmering lily pond. Or take an invigorating dip in the Olympic-sized infinity pool beside the Indian Ocean. If you are the sort of person who has trouble simply kicking back and enjoying life, you can entertain yourself with activities such as table tennis, bicycle rides or, well, collecting seashells. When night falls, you can expect to be entertained by traditional performances put on by villagers from the nearby hamlet.
For more details on Ketapang Estate, visit http://www.slh.com/hotels/ketapang-estate/
***
2. THE BALE, NUSA DUA
Impervious to thumping dance club music and over-exuberant vendors, Nusa Dua is an up-market and idyllic enclave on the eastern side of the Bukit Peninsula at the southern tip of Bali — and the perfect place for honeymooners.
Nusa Dua's look and feel set it apart from Bali's more popular destinations. Not only does it play host to luxury hotels, it's also home to the most popular golf course on the island. And even though the beaches here are glorious places to bask on, adventure seekers can get off their reclining beach chair for a spot of fishing by joining a half or full day expedition. Else, they can simply book themselves an adrenalin-fuelled jet ski experience.
But first, a place to stay. Best described as hip, modern and minimalist, The Bale is set on a hillside and, despite being named after the traditional Balinese pavilion, this resort is anything but traditional.
A recent renovation has left The Bale's public spaces looking sharp, with contemporary finishings and decorative ornaments. The vast, sweeping steps that welcome you upon arrival are one of the first things that you immediately notice. Sharp lines, sleek dark woods and Zen-inspired furnishings add up to interiors that might not look out of place in Milan or Tokyo — although the sheer spaciousness of its 26 private villas and those king-sized beds (not to mention the sight of the vast Indian Ocean through the pavilion's open wall) might give the game away.
But not all walls are open. What's clever here is how they've combined the seclusion of private walled enclosures with a sense of open space.
Villas are surrounded by bleached sandstone walls for privacy, contributing to a minimalist vibe that is a welcome change from the rustic and sometimes overly kitschy Balinese décor at most properties. They also come with private pools and a bale bengong, an open-air pillared veranda with a daybed that allows you to lounge away from the sun's rays. Outdoor showers and baths are a must in Bali, of course, and you can also count on must haves like satellite TV and internet connection.
If you are looking for some cerebral action, the cool library offers a wide selection. When hunger strikes, you can head out to the airy Faces Restaurant which offers baked goodies and brewed coffee for breakfast and Mediterranean and Indonesian-style seafood cuisine for lunch and dinner. If a drink is all you are hankering after, the lounge bar, Fluid, set by the main pool, is the perfect place to chill out and get your alcohol fix. With its flattering mood lighting and the Cafe del Mar-esque soundtrack, its atmosphere is bound to get you feeling like a sloth.
Which is then the perfect time to head for the spa. Theirs offers sensational treatments that will soothe out any aches or pains you might have. From crystal healing hot stone therapy to steamed-rice facials, you will be guaranteed to leave feeling refreshed and reinvigorated. In fact, rather than booking several treatments separately, check out the packaged wellness programmes that include acupuncture and shiatsu for a holistic experience.
And even though the hotel is not situated right by the sea, the private white sand beach is only a short walk away. In fact you'll appreciate the resort's strategically elevated location — on this "island of the gods", you'll feel a little bit like one as you look down on lovely views of the Indian Ocean.
Oh, and with a no-children policy, it is the ultimate retreat for those in search of peace and love.
For more details on The Bale, visit http://www.slh.com/hotels/the-bale/
***
3. L HOTEL SEMINYAK BALI, SEMINYAK
These days, Seminyak is so saturated with international and upmarket luxury accommodations and fashionable high end restaurants and bars that it's hard to believe it was something of a Balinese backwater village just ten years ago.
As Bali's hottest nightlife and shopping area, the atmosphere has become much more sophisticated than the more mainstream Kuta, and the beach, in particular, is quieter during the day and not as packed with tourists and locals. Be sure to catch the legendary sunset and marvel at Balinese ceremonies on the beach, complete with gamelan players. Just don't let all these distract you from the place's other attractions — sophisticated spas and high-end boutiques.
Over at the 30-suite property L Hotel Seminyak, you can experience, well, luxury, love and life. Expect lots of indulgences, from the little touches like Kiehl's amenities and a soap menu to more luxurious experiences such as a couple-friendly bathtub that a personal butler (there's one for every single guest) can draw for you.
There is no doubt that L is tailored for the discerning individual with a taste for eye-catching design. The thoughtful service surprises you in ways that you would not expect. For instance, guests are provided with a complimentary local cell phone for ease of communication (in other words, to satisfy their every whim and desire) and single travellers have a guppy in a bowl placed in their rooms for company. Now, how cute is that?
Around the public spaces, hues of greys and ivory, along with dashes of bright colours, add liveliness and spunk to the avant-garde vibe of the place. But inside the rooms, the mood changes vastly — dark woods, low lights and marble bathrooms set the stage for a truly luxe and sexy boutique hotel experience.
For a glimpse of the Bali sunset, there's the distinctly chic Luna Rooftop Bar & Restaurant. With views that stretch across neighbouring rice fields to the coastline beyond, you can be sure that you're in a prime position to witness to one of the island's legendary spectacles. And don't forget the cocktails; although an extensive wine list is on hand, the inventive cocktail menu is worth checking out, especially since the man in charge is more fondly known as "Dr. Cocktail". Of all his concoctions, the Slovenian's Grande L cocktail is a must-try with its bold and arresting flavours of raspberries, Thai basil, Chambord and chillies.
The food's top-notch, too. The various dining concepts available throughout the restaurant — from Savour L'Tandoor by Mama L, which serves up delicious Indian accent bites created by a Punjabi home maker, to Kitano, an authentic and lively teppanyaki concept where skilled chefs with a penchant for dramatic flair deliver an entertaining experience, you'll find something that will please your tastebuds. The Indonesian fare at Lola is especially mouthwatering — in fact, the breakfast menu's nasi goreng is a particularly outstanding version.
Given that the hotel is literally minutes from the beach, the popular hotspots of Ku De Ta, Potato Head, and Metis, and loads of trendy bars and boutiques, it is a convenient place to set out from for a shopping spree after a raucous night out.
It is clear that The L Hotel has grasped the needs of their guests, and its characteristic thoughtfulness combined with its modern aesthetics are the basis for a winning formula.
For more details on L Hotel Seminyak Bali, visit http://www.slh.com/hotels/l-hotel-seminyak-bali/
This trip was made possible by Small Luxury Hotels of the World and KLM Royal Dutch Airlines.