Best of Bali
BALI — It was 8am and there I was, trudging through the tropical jungle in the hilly region of Sayan. My guide, on the other hand, was nimbly hopping across streams and negotiating the slippery slopes still damp from the morning dew.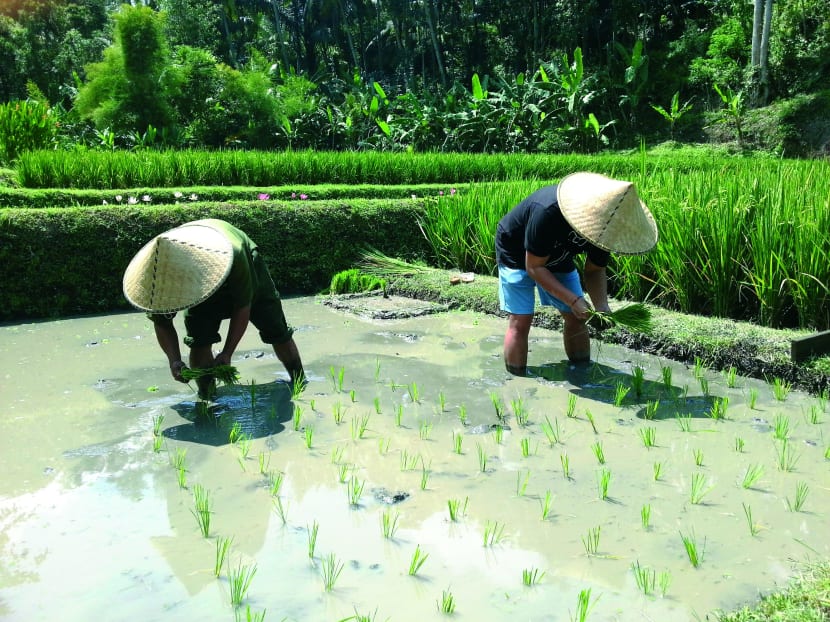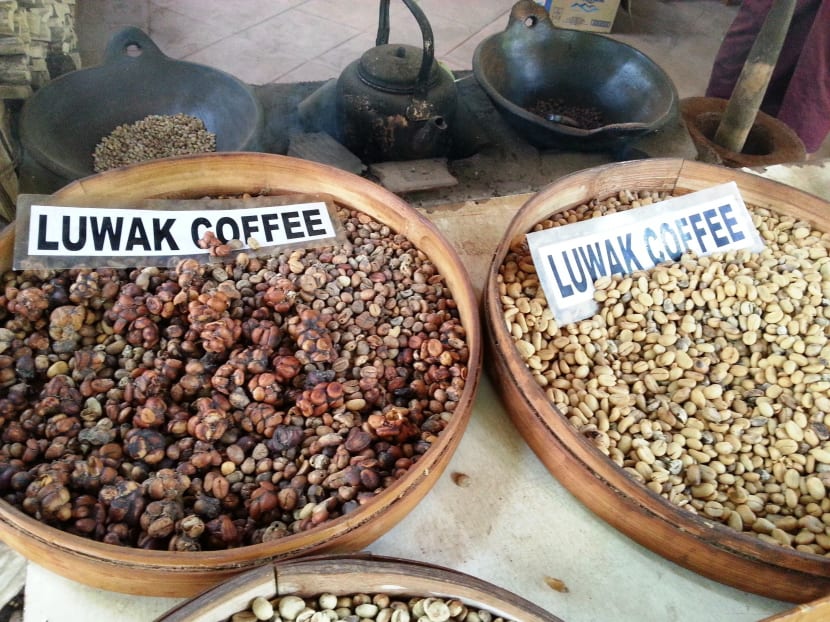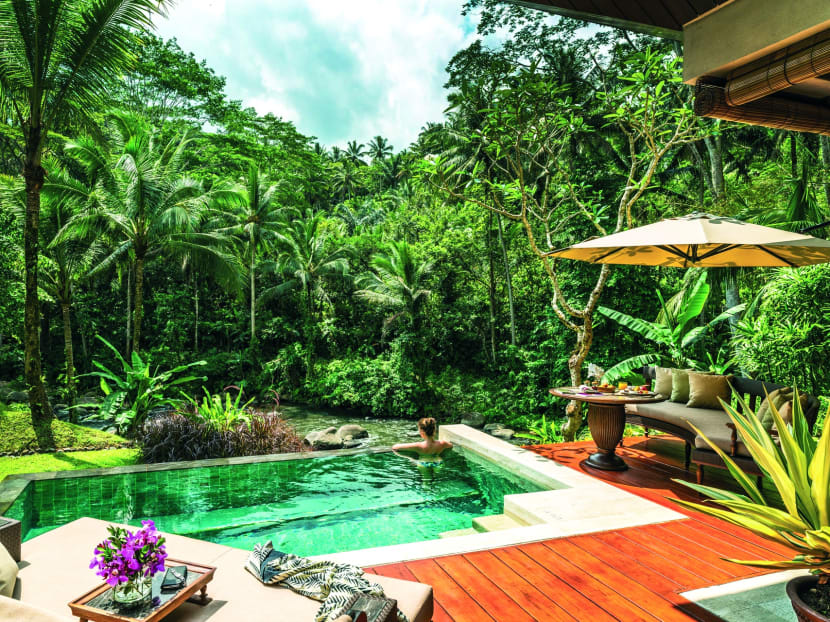 BALI — It was 8am and there I was, trudging through the tropical jungle in the hilly region of Sayan. My guide, on the other hand, was nimbly hopping across streams and negotiating the slippery slopes still damp from the morning dew.
"Hati-hati," my guide called out as we climbed down yet another ravine. "Hati" means "careful" or "caution" in Balinese, and my guide probably sussed out that this city slicker was not used to negotiating jungle paths. I was thankful that she called for a rest when we got to the bottom. I was already soaked through and it had only been 10 minutes.
It was my fault really. The last time I set foot in Bali was for an all-too-short trip nearly 10 years ago. This time round, I had wanted to take my time to see the "real" Bali. The bits that weren't Kuta. Go native, basically, like trekking through the rainforest. Luckily for me, the guide came prepared with bottles of ice-cold water and cool towels. There's nothing like a little bit of luxe when you're slumming it, right?
The bit of luxe came courtesy of Four Seasons Resort Bali At Sayan. Located about 20 minutes from the town of Ubud, the hotel is located along the Ayung River and surrounded by jungle and farms. Guests are given a chance to see what local life is like through the hotel's activities like this 90-minute jungle trek I had signed up for.
"We can visit my neighbour," said my guide as we approached a farmstead. About half of the hotel staff comes from the villages around the hotel, and apparently everybody knows everybody. They also seem to have an open door policy.
"I sometimes come here to get some spices for cooking," she said, plucking the leaves off a plant in the courtyard. "It's okay, we're all neighbours. They don't mind. I sometimes bring some snacks for the children, too."
After stopping by a few temples — and there seems to be one around every corner — we found ourselves back on the hotel grounds. I'm not the fittest person, but the walk wasn't that bad. Just make sure you wear comfortable sneakers and long pants — you don't want to get too many scratches when you're bashing through the vegetation. (There is an easier trek if you're bringing kids along, which doesn't have as many slopes to climb.)
The pay-off, though, is the breakfast special you get after the trek. I had pulut hitam, mee goreng and several slices of fruit, served in a gazebo overlooking the river. "You need all the energy because you're going to plant rice," my guide beamed.
ALL RICE
Uh huh, that was part of going native, too. See, the hotel has its own paddy fields where guests can try their hand at being a Balinese rice farmer. You don that familiar farmer's hat, take off your shoes and just step into the mud. The hotel gardener quickly showed me the ropes and away we went, with him doing one half of the area and me taking the other. It took him approximately five minutes to get his side done. I had only completed three rows.
"No, no. You must finish the whole thing," he said, when he saw me stopping. "Then you will know what it's like being a rice farmer. You are only doing this for a few minutes. The farmer must do this for the whole day."
Yes, like that old song goes, planting rice isn't terribly fun. With the sun beating down on me, I bent down stuck stalk after stalk into the mud. I eventually finished my area after 25 minutes.
"Very nice," my guide commented, snapping embarrassing pictures of me with mud up to my elbows. "Very good. You can be a farmer."
No thanks, I said, wondering why I had let myself get talked into this. After all, this was supposed to be a luxury resort and not a farm stay right?
"In Bali, after the farmer finishes planting the rice, he is very tired, right? So the farmer's wife will have to give him a massage. So now, you will also get a Balinese massage," said the guide, leading me to the hotel's spa.
I'd already been to the spa the day before, where I had the Muladhara treatment, a delightfully indulgent process that included a massage and "smoke treatment" where you sit above burning incense as the therapist kneads away at the knots on your shoulders. The Balinese massage was just as relaxing as the Muladhara and as my therapists eased my tension away, I couldn't help but wonder if all Balinese farmers really had this sort of treatment.
It was so good I agreed to go on a bike tour later that day.
The ride, which lasted about two hours, takes you around villages surrounding the Four Seasons. We coursed through paddy fields and farms, observed some traditional village life before finally returning to the hotel just in time to wash up and watch a traditional Balinese dance performance done by a troupe from Sayan.
FROM BABI GULING TO SURFERS
Since I was in Ubud, I just had to go to Ibu Oka, a place known for the Balinese treat, babi guling. Located down an alley, Ibu Oka isn't the most traditional of Balinese warungs, but the fare is quite delicious and affordable, with a rice set costing about 50,000 rupiah (S$5.23).
Another native gourmet experience is sampling the famous kopi luwak or "civet cat coffee", which is brewed from beans that have been eaten by the civet cat and, erm, passed through its digestive system. Apparently, civet cats eat only the best coffee beans around, so you're getting a quality cuppa that's rich and smooth.
At the Negari Agro Wisata, along Jalan Raya Singapadu, they've set up a little garden-esque enclosure for their civet cats ("our coffee machines," the guide quipped) as well as other animals like birds and monkeys. A cup of kopi luwak costs 50,000 rupiah, but you can sample various other coffees and teas they produce for free — from ginger tea to ginseng coffee. Despite it being next to the main road, you do feel like you're in a kampong.
Next up was the beach. From the rustic hills of Sayan, I headed for Bali's other Four Seasons Resort at Jimbaran Bay.
Its uber chic bar and restaurant, Sundara, exuded a see and be seen vibe. But amidst the modern Western cuisine and club music, the resort also offered a taste of the traditional. In fact, they conduct basic Balinese cooking classes which include a stop at Kedonganan market.
The wet market was as er, aromatic as you'd expect, with the stalls offering a wide variety of veggies and seafood. Back at the hotel's kitchen, the chef gave me the menu — I would be making chicken satay, grilled fish wrapped in pandan leaf, turmeric rice, acar and a pumpkin dessert.
The chef was patient and humorous, and he had two assistants to help me when I ran into difficulty — which was quite often. After slaving over the fire (okay, they had induction cookers), I managed to come up with something that was quite palatable, if I do say so myself.
That evening, I headed for Uluwatu Temple for the ever-popular kecak dance, passing by Padang Beach (where Julia Roberts shot portions of Eat Pray Love, our driver informed us). The road near the beaches packed with surfers and we have to move at a snail's pace to avoid knocking them down. "Last time it wasn't like this; now everything is just about surfing. It is good for tourism, but …" he sighed.
Uluwatu may be a tourist trap, but there's something about watching that performance as the sun sinks into the horizon that really stirs the senses. If only there weren't so many photo-happy people walking up and down all time, trying to get the best shot to upload on Instagram.
Bali may be embracing the march of progress and development, but it's still nice to know that there are pockets of tradition that will probably continue to survive. And hopefully not just for Instagram's sake.