Up close and personal with a silverback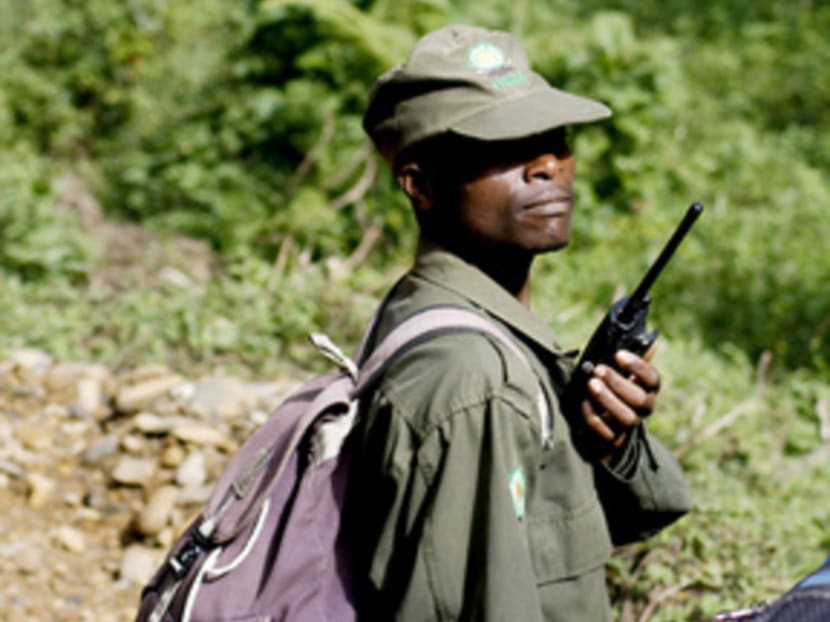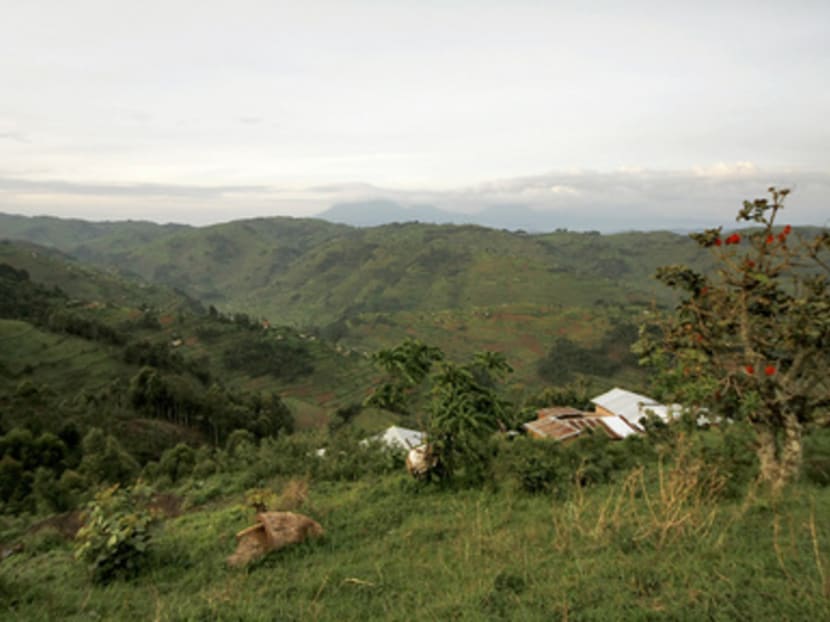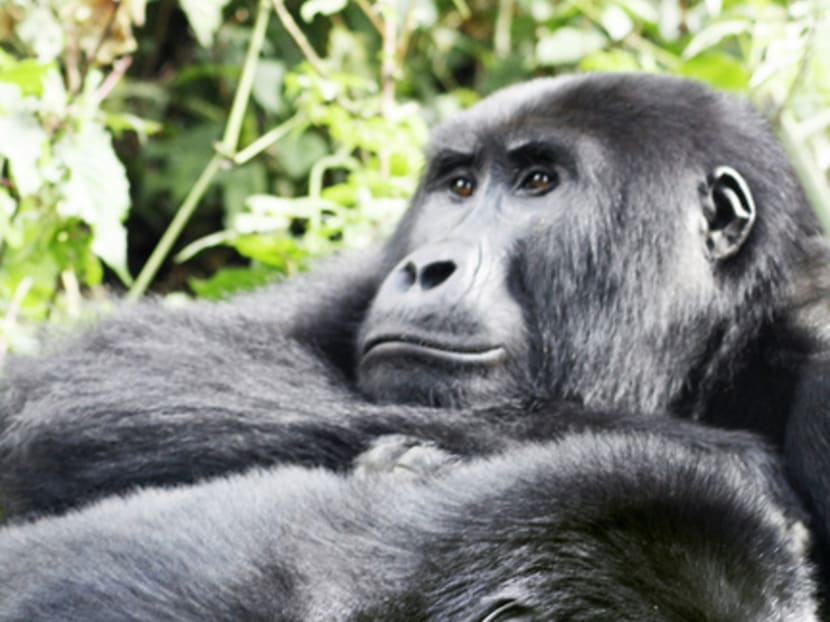 Nellie Huang
The walkie-talkie crackles. Our guide Benjamin listens intently and whispers back in the local Rukiga language: "We've found the gorillas. A male and a female. They are just ahead."
We drop our bags and proceed in silence through the thick and wet jungle with nothing more than our cameras. Walking at the end of the line in our group of eight, I pick up my pace and try to catch up. My heart is racing — the mountain gorilla is one of the world's most endangered animals and I may be on the verge of my first sighting.
We emerge from the thick bush and there they are: A pair of mountain gorillas lying quietly in a bed of thick fronds under a tree. Both of them look on serenely, lounging around like a pair of lovebirds enjoying an afternoon out in the park.
We tiptoe our way around them and their eyes follow us. Officially, we're not supposed to get closer than 7m, but the only way past is the trail we're on and that brings us within a metre or so from them.
Penetrate the impenetrable
Traipsing our way through the lush Tarzan-like jungle setting, we are in the heart of the Bwindi Impenetrable National Park in southern Uganda. Situated along the border with Rwanda and the Democratic Republic of Congo in East Africa, this national park sprawls across 330 square kilometres of wild jungles and lush mountain slopes.
There are only 700 mountain gorillas left in the world and almost half of them live in the Bwindi Impenetrable Forest. Their population had dropped substantially due to rampant poaching, corruption and conflicts. These days, the mountain gorillas are still listed as "critically endangered", although numbers are increasing thanks to conservation work.
Gorilla tracking can be an expensive affair, with gorilla tracking permits in Rwanda going for US$750 (S$1,030) and Uganda for US$500. The permit gets you an hour of time with the gorillas in an eight-person group. Only 80 people a day get to see them and their habitat is very fragile. These fees largely fund the national park, as well as hundreds of community projects, so you are directly contributing to the conservation of gorillas.
It's clear that the Ugandan government is doing a good job protecting the gorillas and their natural habitat. According to Benjamin, the government is so focussed on the gorillas now that the average lifespan of a mountain gorilla in Uganda is 52 — higher than the average life expectancy of a Ugandan person.
However, gorilla tracking is no stroll in the park. The length and difficulty of your trek depends on which gorilla family you're assigned to by the authorities. The rainforest is full of stinging nettles and the mountain slopes can get muddy and slippery, especially after the rain. Bushes and undergrowth can be so thick that it's easy to step in and get entangled within a thorny thicket.
Our group of travellers is assigned to track the Bwenza family, one of the five habituated families in the southern part of the national park. We are extremely lucky — one and a half hours of hiking pass before we find them.
Meeting the Silverback
Back in the forest, a loud grunting sound suddenly echoes through the jungle. With the trackers in the lead, we move downhill past moss-covered logs and over thick ferns, towards a clearing.
There, an enormous silverback sits regally, as if on his throne, munching his way through leaves and branches, blithely ignoring our presence. Through the dangling vines and banana leaves, I can see a patch of shiny silver fur on his lower back, shimmering under the sunlight. He sees us, but continues to chow down branches by the kilos.
One of our trackers introduces us to the leader of the Bwenza gorilla family. "This silverback is called Kakono because of his crippled right hand. There is usually just one silverback in each family. Silverbacks can weigh around 200kg and live up to 50 years of age."
The trackers know every single member of the habituated gorilla families by name and identify each of them by their personality and physical traits. Most of them have been working in Bwindi Forest since the national park was gazetted in 1991. Every morning, they head out one hour in advance to track the gorillas. They then convey their location to the guide through the radio. Every habituated gorilla in the park is thus monitored closely by the rangers and trackers.
After feasting on a whole cluster of vegetation, the silverback lazily thrusts his backside into the air and stands on all fours to face us. Now he appears a lot more intimidating than before. We unanimously take small steps backwards.
Benjamin shouts: "Don't move!"
The silverback starts moving towards one of my group mates who happens to be pointing his camera and massive lens right at the gorilla. We hold our breath and pray for him silently, fearing that the gorilla might charge any minute.
Thankfully, the trackers raise their fists in the air, stopping the silverback in his tracks. He glares at us and then grudgingly retreats behind a tree. We all let out a huge sigh of relief, overwhelmed by the intense moment.
I can't help but feel grateful and privileged to have come this close to an animal of such size and stature in the wild. Such intimate wildlife encounters are incredibly hard to come by, especially in this day and age when animals are quickly disappearing from Earth.
The author travelled with Africa Travel Co on the 24-day Gorillas, Game Parks and Zanzibar trip. This gorilla tracking excursion was offered as an optional activity and it cost US$582, which includes the tracking permit, guide and transfer from Lake Bunyonyi.