Jetsetting with DJ Mikhail
SINGAPORE — Mikhail Schemm, or DJ Mikail as he is known professionally, was born in Hong Kong, raised in Rome and has worked in London.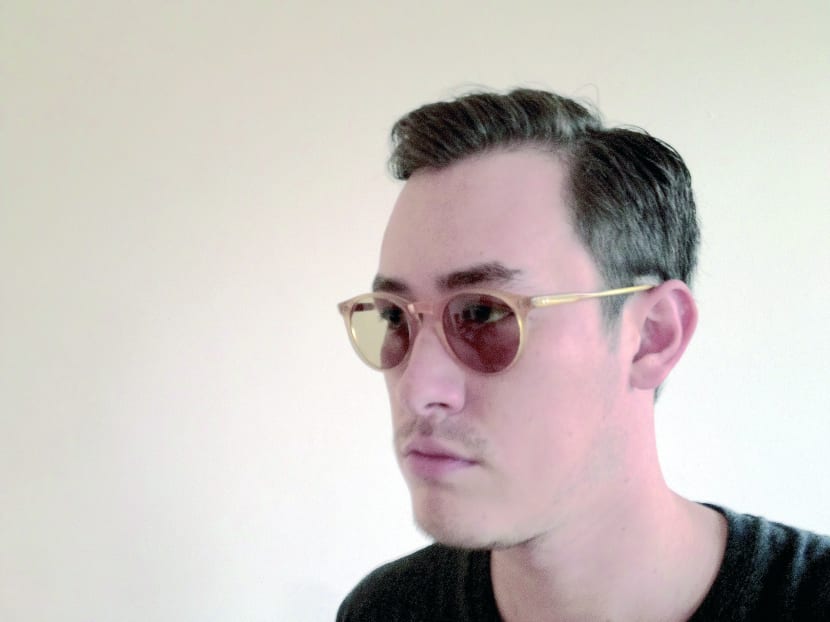 SINGAPORE — Mikhail Schemm, or DJ Mikail as he is known professionally, was born in Hong Kong, raised in Rome and has worked in London.
However, it was his year-long sabbatical in Berlin, during which he worked for Canadian electronic musician Richie Hawtin's label, Minus, that truly opened his eyes to the possibilities of music.
These days, he describes his style as "house with a touch of old school, Chicago house, minimal and techno", which was what he showed off to an enthusiastic crowd at the ongoing Super 0 Season (S0S), a pop-up warehouse festival series held at Annex@The Mill in Jalan Kilang. S0S is a music, art and design initiative that also includes inventive social-dining concepts and a Pop-Lab DJ/music-production workshop series. It will take place every Saturday until the end of this month. For more details, please visit: http://www.super0.sg.
Q: What do you find most challenging about your job? What do you love about it?
A: What is most challenging is playing the right music for the right crowds, yet not veering away from your own style. Since I moved to Asia, it has become harder as the music I played was much more common in Europe, while it is quite new to people here. What I love is being able to make people in different cities smile and dance to music, and meeting new people and connecting with old friends.
Q: You've lived in several different cities — has that influenced your music?
A: Every city has had its influence on me musically. It started in Rome, where I spent my teenage years and got into music and DJing. And of course, London and Berlin influenced me heavily and shaped my sound much more, being electronic-music capitals of the world. However, even travelling — to New York City, for example — has made me realise how each city has its own sound, which is evident from the people I meet and the parties I go to. The vibe of each city influences me.
Q: What have you observed about music lovers in all the different places you've spun music?
A: Exactly as you said it — that they are music lovers. No matter where in the world, whether in Asia or Europe, people unite to listen and dance to the music they love, and that doesn't change wherever you go.
Q: What is the most interesting place you have travelled to for work?
A: I've been fortunate to travel to many interesting places, from Miami and Hong Kong to Istanbul.
Q: What have you observed about the trends of modern travellers?
A: Being a "traveller" has become a lifestyle — it is streamlined and people are so used to it; everyone has their own habits when travelling.
Q: Do you have any tips for getting over jetlag while travelling for work?
A: To be honest, I think you just get over it after a while! Just make sure you stick to the time zone of where you are headed — though, of course, that's hard if you have to play in a club until 6am!
Q: Where do you like to travel to for leisure?
A: I am living in the Philippines at the moment, and as soon as I get the chance I'd like to discover the islands as there are so many here. Recently I've gotten into surfing, so I've been to Bali and also to a beautiful island called Siargao. Both have great surf.
Q: Any funny anecdotes from travelling, such as dealing with immigration officials, or miscommunication or A: lost luggage?
A: Luckily I've never had any very bad experiences, except sometimes when I'm very hungover I wonder to myself how I actually made it on the flight on time.
Q: Which country has left the greatest impression on you travel-wise, and also music-wise?
A: I could write an essay about this (which I actually did at university!), so to keep it short the country is Cambodia. Its story and history as we know it is tragic, but if you discover the Rock'n'Roll culture they had during the 60s and 70s, you will be fascinated. I studied it at university and am still amazed by it today.
Q: What are a few items that you always travel with?
A: My travel case with my passports, SIM cards, and lots of miscellaneous other small things which I need to stay organised! I'm a freak when it comes to organizing things.
Q: What is the best way to delve into a local culture to experience it?
A: Trying out local food market and taking public transport are the best ways in my opinion.
Q: What is one question you get asked most by people you meet while travelling?
A: I get this a lot: Where are you from? Are you Asian? American? Ah no, you're mixed!
Q: What was the last thing you saw that took your breath away?
A: Seeing pictures and hearing the stories of the devastation brought by typhoon Haiyan at home here in the Philippines. It is so tragic that something like this has to happen and to see so many people lose everything. It just makes you want to help as much as you can.