Marsh ado about Kranji
SINGAPORE — Singapore's natural biodiversity has been in the spotlight in recent months, and perhaps there's no better time to get in touch with Mother Nature than now.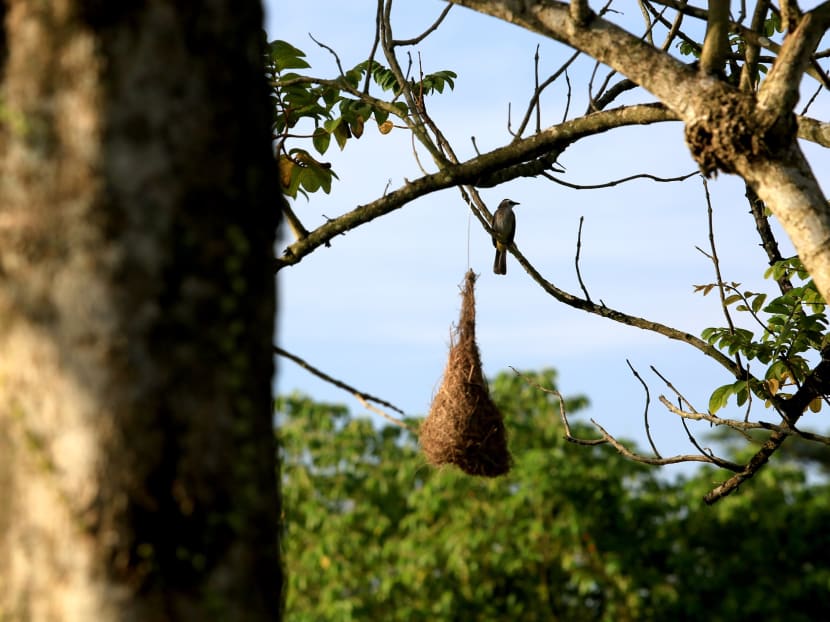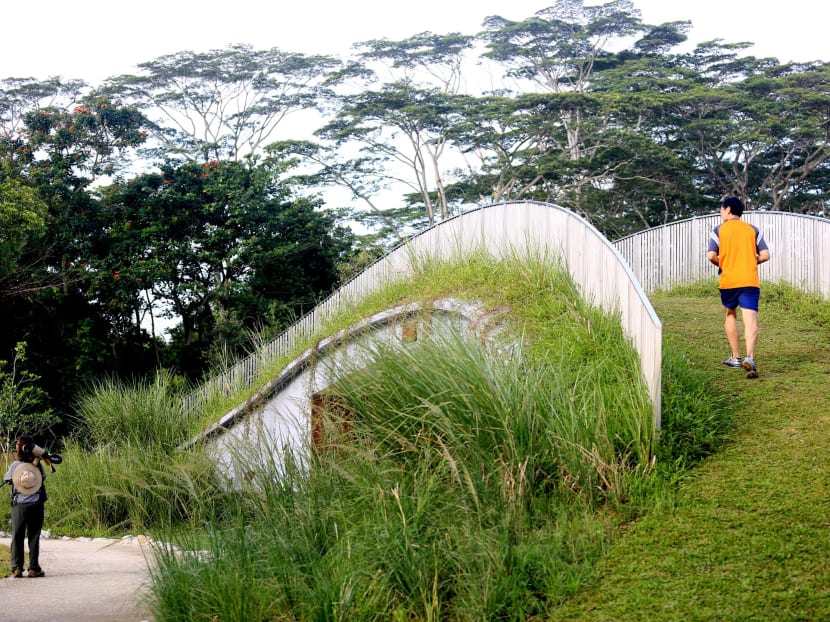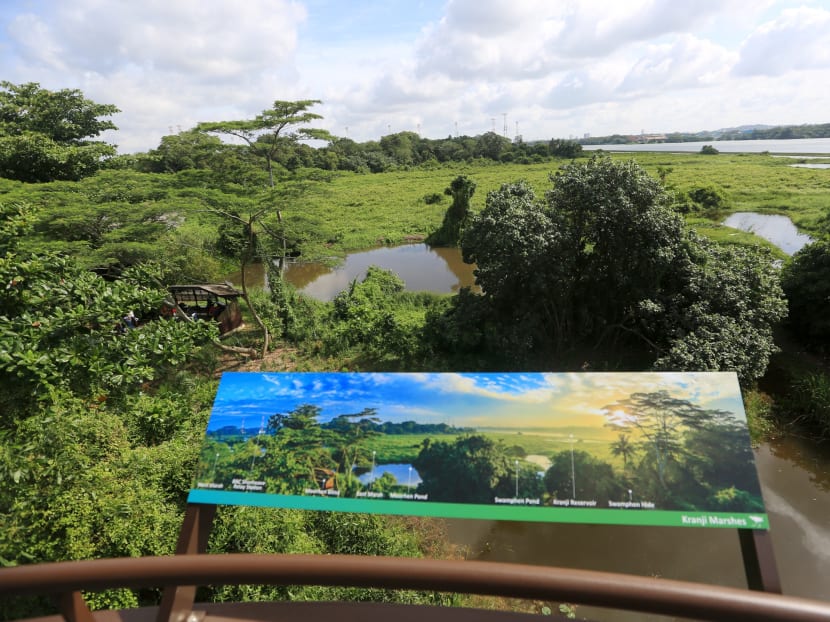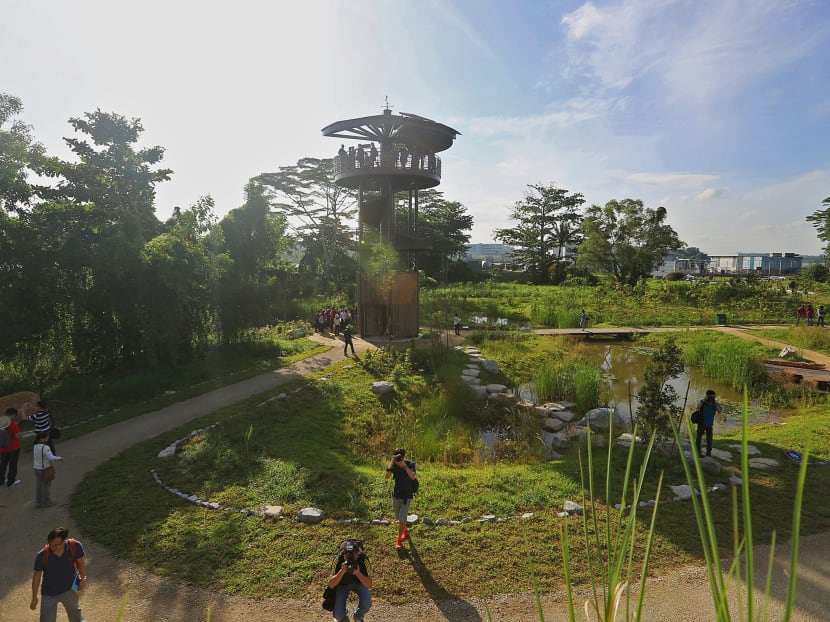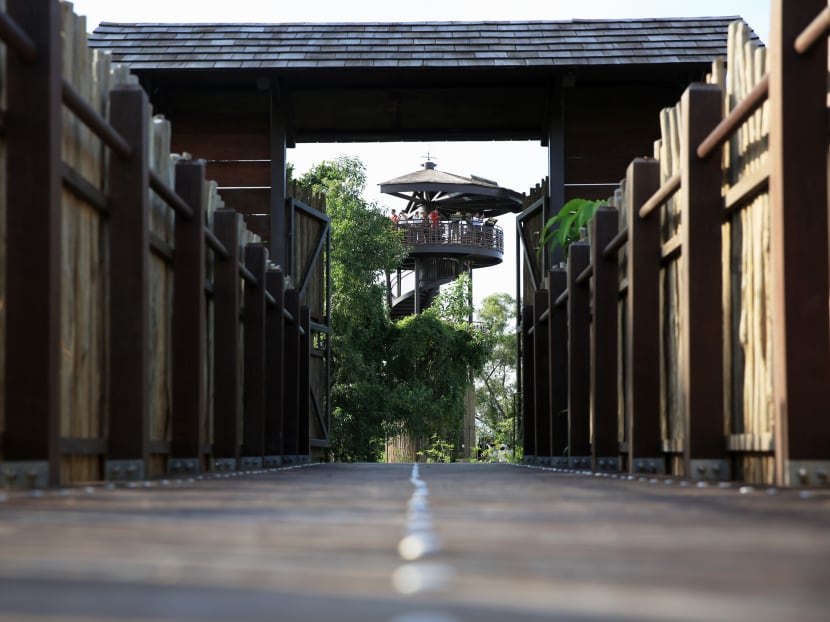 SINGAPORE — Singapore's natural biodiversity has been in the spotlight in recent months, and perhaps there's no better time to get in touch with Mother Nature than now.
After all, the opening up of nature trails and environments such as Coney Island in the north-east of Singapore, or the guided tours on the Eco-Link@BKE has given us more options if we want to trade the concrete jungle for more natural environments.
On Saturday (Feb 27), guided tours begin at yet another nature reserve: The newly opened Kranji Marshes. Located next to D'Kranji Farm Resort, it is open from 7am to 7pm, and covers an area of 56.8 hectares (about the size of 60 football fields) in total. However, it is currently separated into two main sections: One that is accessible to the public, which is rather small; and a larger "core conservation area" that is currently off-limits.
According to an NParks staff member at the marshland, this is due to the ecological sensitivity of the area, adding that it would take a while before the conservation area would be open to public on a permanent basis.
NParks' director of conservation Wong Tuan Wah previously told TODAY this is because the vegetation has not grown back yet, and the wildlife is still coming back. NParks, he added, will assess how the conditions are like before it considers opening the area to the public.
GUIDING THE WAY
The only way to see this area then, is through the guided tours. There are currently two of them each month: An evening walkabout conducted by the NParks, and a morning walk by the Nature Society of Singapore (NSS).
Birds are the main attraction of the marshland. More than 170 species of them can be found there, including birds of prey such as the changeable hawk eagle and the white-breasted sea eagle that you can see soaring high in the sky; familiar birds such as the blue-eared kingfisher and the purple heron; and water waders such as the more common white-breasted waterhen or the purple swamphen, which is one of the 22 threatened species found in the area.
There are also 54 species of butterfly and 33 species of dragonfly. And you've also got various reptiles, such as snakes and lizards, as well as various species of fish that inhabit the space.
Just don't expect the animals to be on display for your entertainment. If you go around noon, the chances of seeing them are less (with the possible exception of the reptiles — some of the lizards, such as the changeable lizard, can be seen catching a few rays).
The best times to see these animals are the early morning (7am to 10am) or evening (5pm to 7pm). That's when they usually come out to feed. However, you'll need a keen eye to spot them. Most of the animals are very shy and wary of humans, so you're advised to keep very, very quiet when you're on the trail.
(Plus, those timings are certainly not going to be as hot as when we dropped by at 11am earlier this week, to our detriment.)
ON A WALKABOUT
The walk starts from the main entrance, called Kranji Gate, and wends down a paved road that runs along a stretch called Neo Tiew Woods for about a kilometre (it ought to take about 15 to 20 minutes, 25 minutes if you take a leisurely stroll).
It's also very wheelchair-accessible. There are two rest stops along the way — Weaver Shelter and Woodpecker Shelter — where you can take a breather and learn more about the wildlife in the area, thanks to information signboards that are posted up.
Along the way, you can spot various common birds such as the common myna, the black-naped oriole and the Pacific swallow.
From the second stop (Woodpecker Shelter), it's a hop, skip and jump to Marsh Station. Here, two hides have been built, which allows you to observe the wildlife without frightening the animals. A 10.65m-tall tower (Raptor Tower) allows you get a bird's eye view of the area. (We're talking about a low-flying bird, of course.)
Unfortunately, the view to the north-west isn't at all inviting, thanks to the construction in the area, which the NParks said was to create more farmland. So it's best to focus on the northeast, where the Turut Woods and West Marsh are located; or the south-east region, which looks out into Kranji Reservoir, and the Peng Siang and Tengah rivers. It is also a great spot to snap an image of the sunset.
Unlike the mangrove areas of nearby Sungei Buloh Wetland Reserve (which is about a five to 10-minute drive away), the Kranji Marshes, as its name implies, constitutes marshland and swamps, so you're advised to stay on the trail. There are grassy areas that look like you can step on them, but don't be surprised to find your feet suddenly submerged, said the NParks staffer.
EXPECT THE UNEXPECTED
Also, you have to be prepared to expect the unexpected. While we were there for example, a kingfisher swooped down in front of us to pick up what looked like a brown leaf off the ground before dropping it again. It turned out to be a baby bird — it didn't even have feathers yet, just down covering its small body. The chick was in obvious pain, and in all probability, had very little chance of surviving. Despite our urbanisation, it's the law of the jungle in places like these; and we, as humans, don't really have a say in it.
But that's why it's important to listen to your guides, who not only offer information about the area but also tips on etiquette (the big one being don't leave anything behind but your footprints; and don't take anything but photographs).
Compared to its larger cousin nearby, aka Sungei Buloh Wetland Reserve, the Kranji Marshes might seem a little tame. (Indeed, we met some students from the university who said they were "a little disappointed" that the public area was so built up and manicured.)
That said, thanks to its accessibility, it is a good way for city slickers to dip your toes into the larger world of nature. And once you've navigated that, you can pop over to Sungei Buloh and make a day of it.
***
HOW TO GET THERE
There is a small car park that can accommodate 20 cars, 10 motorcycles and 10 bicycles. Alternatively, you can take the MRT to Kranji and catch the Kranji Express bus from there. (The bus operates daily from 8.30am to 5.45pm and also makes stops at Sungei Buloh.)
***
THINGS TO BRING
1. A pair of binoculars — the better to see wildlife with.
2. A camera with a zoom lens.
3. A hat. A must-have.
4. Sunglasses. Optional, but we advise it as it can get quite bright and hot.
5. Wear comfortable walking shoes and light clothing. Those who don't want to get sunburnt might want to consider wearing long-sleeved shirts or loose long pants.
6. Water — lots of it.
7. A poncho or raincoat (in case it pours).
***
2 GUIDED WALKS TO CHOOSE FROM
1. NPARKS' EVENING CHORUS AT KRANJI MARSHES, March 12 and 26, 4.30pm.
NParks is offering its Evening Chorus At Kranji Marshes walk, which will be conducted on the last Saturday evening of every month. The approximately 3km guided walk will take visitors on a two-hour journey, from 4.30pm to 6.30pm. Registration for the March 12 walk opens March 4, 8am; and for the March 26 walk on March 18. To register, email your particulars (full name, contact number, email address and up to three other participants) to NParks_KMGuidedWalk [at] nparks.gov.sg. Places for the walks will be allocated through balloting. Each walk can only take 20 participants. Successful registrants will be notified by email a week before the walk. The walk will be cancelled in the event of rain.
2. BIRDWATCHING AT KRANJI MARSHES
The Nature Society of Singapore (NSS) will also be organising monthly tours. As with the NParks walk, only 20 participants are allowed.
You need to register at www.nss.org.sg. All registrations are subject to confirmation and successful registrants will be notified by email. This month's tour is all filled up and no date for the March walk has been set.