Sold on Seattle
I will admit: Before visiting Seattle, I knew little about it, other than the fact that Meg Ryan and Tom Hanks filmed that weep fest, Sleepless In Seattle there. Oh, and how it's the birthplace of Starbucks; and where the popular Grey's Anatomy TV series is set; and that it supposedly rains all the time over there.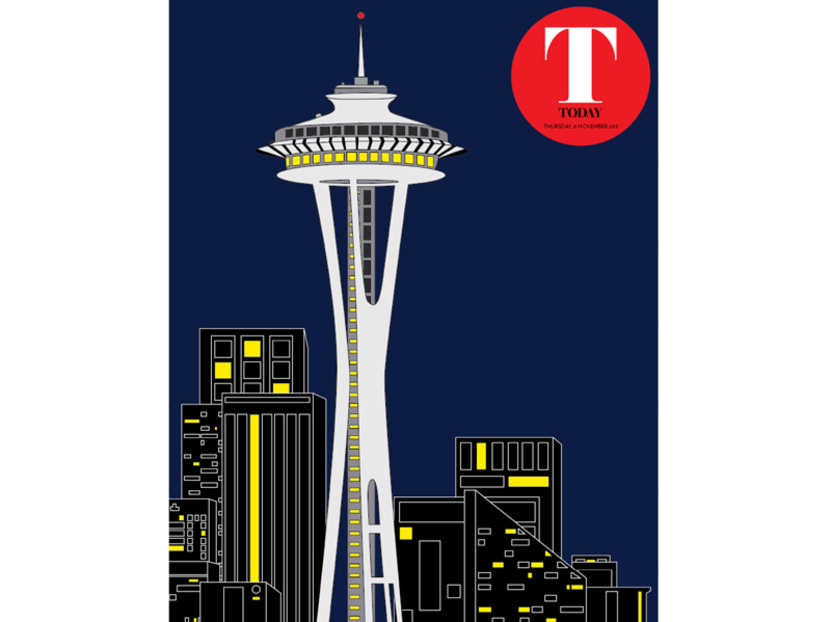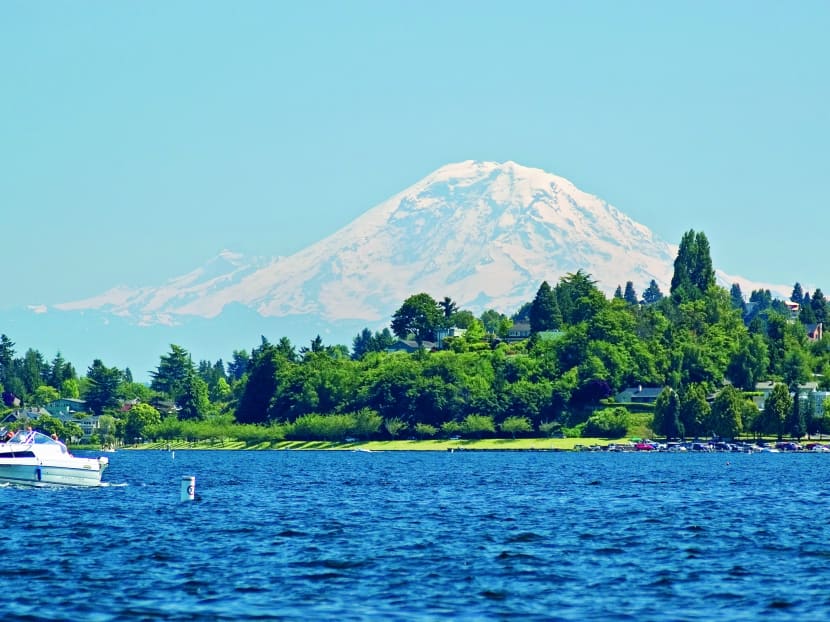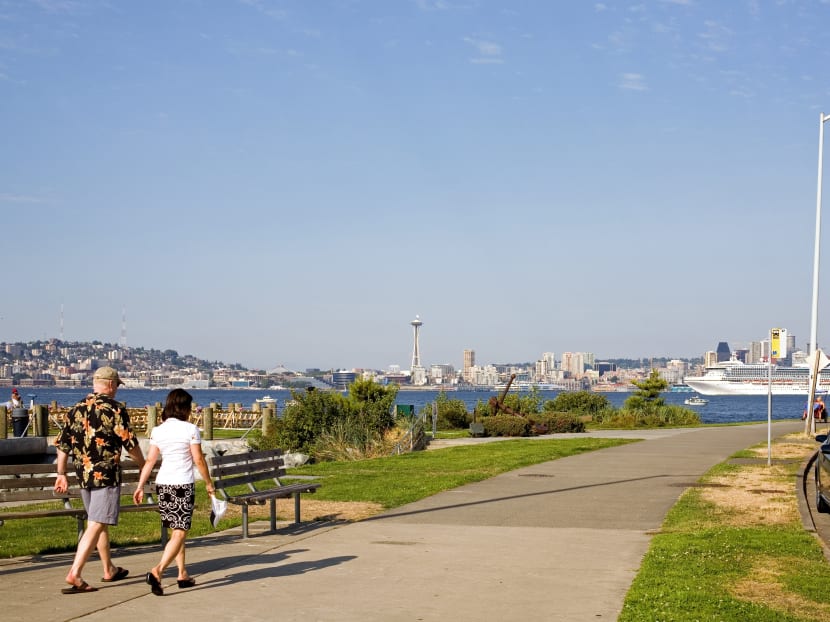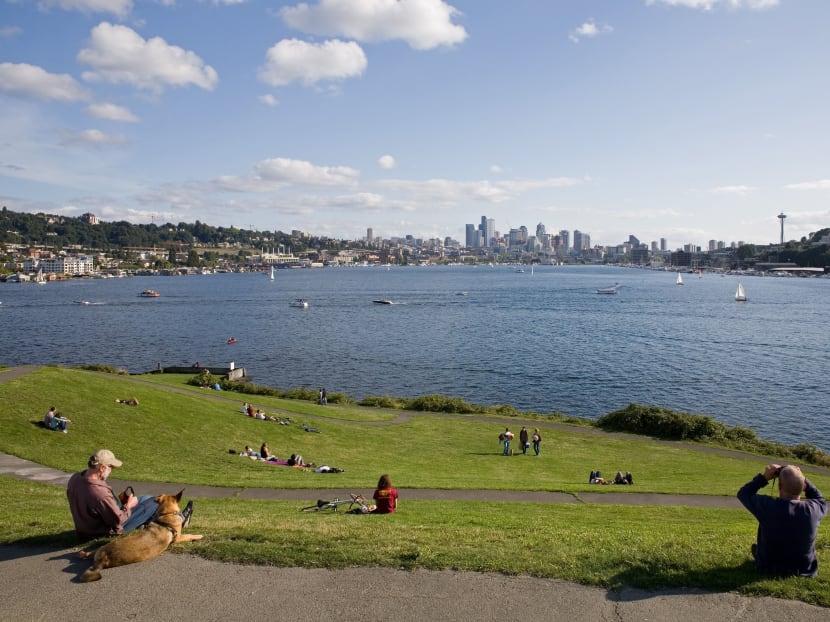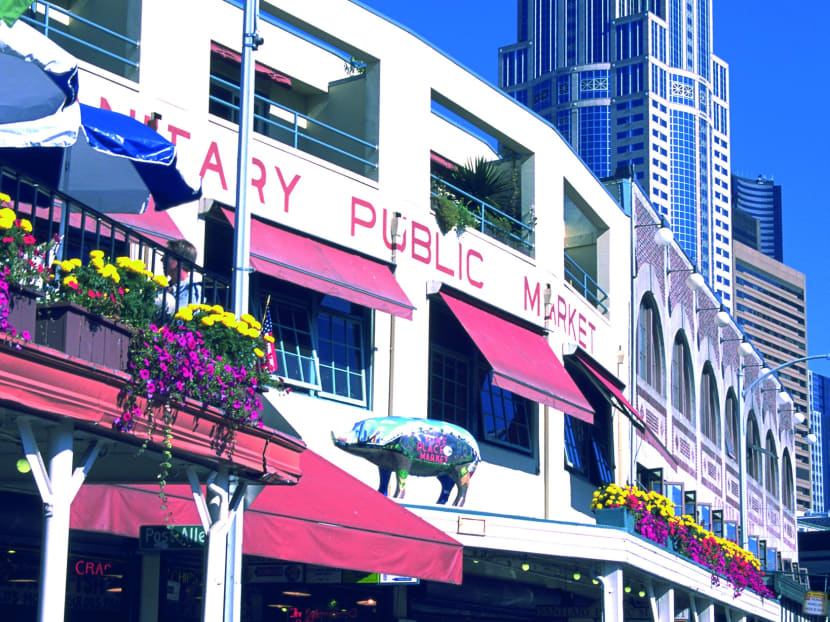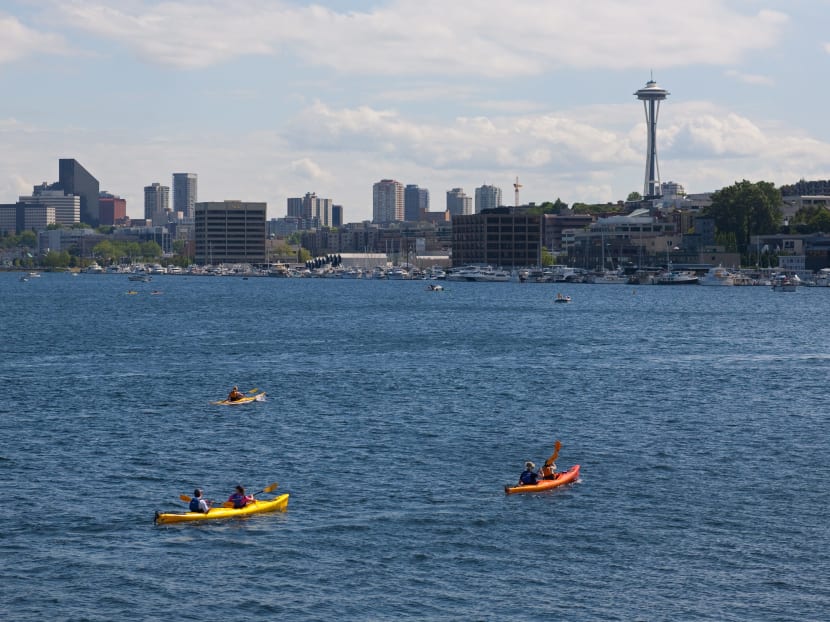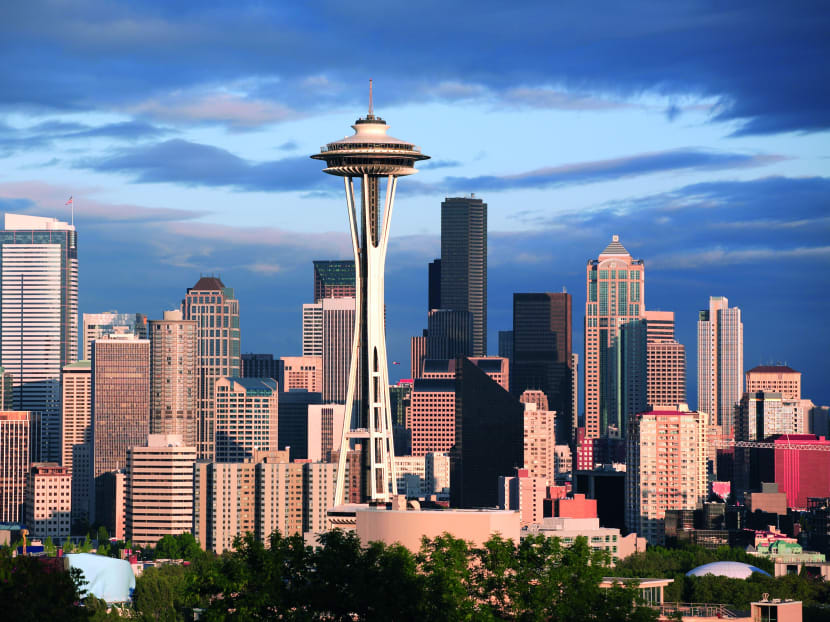 I will admit: Before visiting Seattle, I knew little about it, other than the fact that Meg Ryan and Tom Hanks filmed that weep fest, Sleepless In Seattle there. Oh, and how it's the birthplace of Starbucks; and where the popular Grey's Anatomy TV series is set; and that it supposedly rains all the time over there.
Clearly, Seattle has a lot more going for it — Starbucks empire notwithstanding. It is also home to numerous international corporations such as Microsoft, Boeing and Amazon; bestowing the city with a sort of geeky cool vibe, something I discovered while I was huddled in a coffee shop between a row of techies pattering away on their laptops.
Sure, the heavens do open up a fair bit, the showers are often like the mood of a petulant child and dissipate as quickly as they come. In fact, "schizophrenic" is a word that a Seattleite I spoke to aptly used to sum up the weather.
TOURIST SHENANIGANS
I experienced this "schizophrenia" myself when I visited Seattle's top tourist destination on what seemed to be a clear sunny day — instead of lolling around on the four-poster bed of my hotel. The Alexis Hotel is that sort of chic boutique property that effortlessly blends traditional and modern elements: From its historic brick building exterior to the elegant corridors and soaring ceilings within. What's even better is that it's just minutes away from Pike Place Market, a year-round farmers market that has been in operation since 1907. And, yes, it's a must-visit.
Barely 10 minutes after arriving, it started drizzling. I had the draw of fresh produce and navigated through the slow-moving crowds of camera-toting tourists who were zooming in on every stack of luscious green apples and every bundle of rose blossoms they could see. The market was a visual riot of vegetables, seafood, cheese and flowers with a buzzing atmosphere. Tasting samples were offered everywhere — I ended up picking up a large cup of Ellenos homemade Greek yogurt which was so fresh and dense it made the supermarket variety seem like congealed milk. In the vicinity of the market, too, is the very first Starbucks in the world, which has since gained an almost monumental status, so I had to snap an obligatory photo.
HIPSTER CENTRAL
That was just the first of nine Starbucks I'd encounter as I made my way to Pine Street, one of downtown's main arteries. This compact city reportedly has the most coffee shops per capita in the United States (one coffee shop per 4,000 people). But I was in search of a more local experience, so I popped into Bauhaus Books & Coffee, a charming dark-wood panelled joint lined with ceiling-high bookcases and filled with an equal mix of tattooed hipsters and elderly academics.
Grub recommendations came from the waitress, who pointed me in the direction of L'il Woody's, just a couple of doors away. An unassuming Seattle-based burger haven, it is the sort of no-fuss place where you just know you'll get a good burger. The juicy Big Woody that came with a half-pound patty cost a reasonable US$7 (S$8.70) and I promptly washed it all down with a satisfying old-fashioned root beer float.
Next up was Capitol Hill, what locals fondly refer to as Cap Hill, a diverse and trendy neighbourhood chock-a-block with cool furniture shops, nifty bookstores, cosy cafes, snazzy bars and stylish eateries serving up all types of cuisine from Vietnamese to Mexican.
Existing almost like its own self-contained town, Cap Hill is part hip and part stately, and it's practically where all the cool, young people reside and hang out. No surprise then it's also one of the main entertainment districts and weekends see revellers milling about the streets in between club-hopping.
Another 'hood to check out is Fremont, unofficially known as "the quirky area of Seattle", with its multitude of thrift stores, vintage shops and unconventional boutiques. In true hipster style, you can pick up locally made chilli-flavoured chocolates at Theo Chocolate.
Although the streets were quiet, I was told by a shopkeeper that things really heat up in summer, around the Summer Solstice, with the aptly named The Solstice Parade. It is one of Seattle's most exciting street fairs, where thousands of elaborately costumed participants take to the streets alongside human-powered floats. (He also added that more eye-catching than the fancily dressed is the contingent of nude and painted bicyclists who traditionally show up and ride before the official parade begins.) Even without such fanfare, Fremont's laidback bohemian charm and pockets of greenery are enticing in themselves, especially if you could spend time sprawled on the riverbank just watching boats bob along.
GOING LOCO OVER LOCAL
If you haven't already suspected, Seattleites take their food pretty seriously. The city's chefs are tapping into a casual dining trend that focuses on clean and bright fare made with produce from local farms and briny treasures from the sea.
Portage Bay Cafe should be on any self-respecting foodie's hit list. Bright and airy, it's the type of place that's hard not to fall in love with. In fact, you risk getting addicted to its buffet-style "Breakfast Bar", where you get to fill your plate with a variety of fresh fruits, nuts, organic maple syrup and whipped cream.
Those looking for a little wine tasting could venture to Cascade Mountains where the climate is vastly different and much less wet. Washington state ranks second when it comes to wine production in the United States, behind California. There are reportedly 700 wineries here; and according to history books, the first people who produced wine in this region were German and Italian immigrants during the 1860s and 1870s.
Since then, winemakers from all over the world have chosen to establish themselves in Washington. Chateau St Michelle, founded in 1954, offers a sublime wine tasting experience at its historic chateau. A more casual affair can be had at Novelty Hill and Januik, two independent wineries that do not require a pre-booked appointment.
Back in the city, I got to try Salty's on Alki, an award-winning seafood and steak restaurant that serves up delicious black pepper crabs (not quite the Singapore version although just as tasty). It also offers a stupendous view of the Seattle skyline, with unrivalled views of the famous Space Needle.
Another spot with a great view is Beecher's Loft which can be privately rented. It boasts impressive floor-to-ceiling windows that allow for a bird's eye view of Pike Place Market and the sparkling Puget Sound, which is a complex waterway of inlets and bays that make up Seattle's scenic waterfront. Getting there just in time to catch the breathtaking sunset, I realised this is one diverse dream city that's got a lot more going for it than most realise.
This trip was made possible by Delta Air Lines, Visit Seattle and Changi Airport Group.