Weekend Guide (Sept 3 to 4)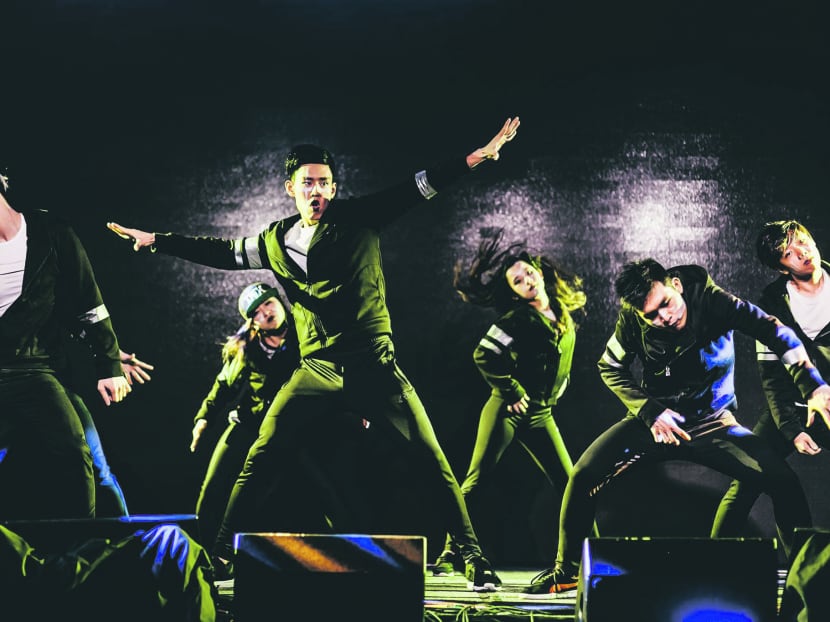 SMU ARTS FESTIVAL
Venue: Singapore Management University
03/09/2016 - 16/09/2016
S$20-S$25
SMU Arts Festival 2016 is an event that celebrates the creativity and artistic flair of students from more than 20 SMU Arts Clubs. There will be over 30 events staged by more than 500 students, past and present, as well as free and ticketed performances such as a hip-hop competition and a capella performance by SMU Voix. Tickets and more information can be found at http://www.apactix.com/events/detail/smu-arts-festival-2016.
PAW PATROL'S FIRST 'LIVE SHOW' IN ASIA
Venue: City Square Mall
03/09/2016 - 11/09/2016
Free
Paw Patrol fans rejoice. City Square Mall is bringing in Nickelodeon's popular animated series Paw Patrol and staging the first "live" show in Asia, where you can follow Chase, Marshall and Ryder on their rescue mission. There will also be a carnival prepared for families and kids at City Green, incorporating dog-themed inflatables and a dog pirate ship from now till Oct 9. Don't forget your cameras.
MADAME TUSSAUDS SINGAPORE: F1 CHAMPIONS
Venue: 40 Imbiah Rd
03/09/2016 - 30/09/2016
S$39 (Adult) S$29 (Child)
As the F1 Singapore Grand Prix is fast approaching, those who visit Madame Tussauds Singapore can get a chance to strike a victory pose alongside figures of racers such as Sebastian Vettel and Lewis Hamilton. Fan of Australian superstar Kylie Minogue, who will be performing at this year's F1, can look forward to get up-close and personal with the singer as her wax figure has been flown in specially for the F1 season and will be here for three months.
COLORFUL SUMMER FUN ZONE
Venue: Singapore Expo Hall 6
03/09/2016 12.00pm - 04/09/2016 10.00pm
Free
Enjoy a fun and educational day with your kids at Colorful Summer Fun Zone. Kids can expect a slew of exciting activies such as sushi-making, cupcake-decorating, beginner's Japanese and more. Look forward to terrarium, plant and botanical workshops as well. While the little ones are busy, parents can enjoy appreciating award-winning paintings by Singapore's top artists including Cultural Medallion winners Lee Hock Moh, Tan Choh Tee and Tan Kian Por.
THE KULA RING ART EXHIBITION
Venue: 72-13 Mohamed Sultan Rd
03/09/2016 11.00am - 04/09/2016 10.00pm
Free
As part of the Singapore International Arts Festival (SIFA), The Kula Ring art exhibition is running for the last two days, today and tomorrow. The exhibition is based on a ritual of the exchange of gifts among inhabitants of the Trobriand Islands in Papua New Guinea. Curated by Alfons Hug, it also showcases works by other artists hailing from different parts of the world such as Australia, Cuba, Germany and Malaysia.
GAIN CITY FOOD FESTIVAL
Venue: Gain City, 71 Sungei Kadut Drive
03/09/2016 11.00am - 04/09/2016 8.30pm
Free
Choose from a wide selection of food to chomp on at this year's Gain City Food Festival. From artisanal popcorn from King Corn SG to Vietnamese cuisine by Pine Food, there will be something for everyone. Highlights of the event include the raved-about Raindrop Cake. For the health-conscious, there will be treats such as low fat chocolate from Tatfu.
AMK HUB CELEBRATES 9 YEARS WITH REWARDS FOR ALL AGES
Venue: AMK Hub
03/09/2016 to 16/10/2016
S$20 to S$25
To celebrate its ninth anniversary, AMK Hub has lined up a series of events for shoppers. From now till Sept 15, there is a Mid-Autumn Fair featuring food vendors like Chop Tai Chong Kok and Regent Singapore. Check out a pop-up library located at Level 3 where storybooks will be available for kids to borrow and read. The mall is also helping to improve the lives of low-income families. Shoppers who spend S$50 will receive a vaccum thermal flask when they pledge a donation of S$2 to the NTUC-U Care Fund.HEADS UP: FORMULA 1 SINGAPORE GRAND PRIX 2016
Venue: Marina Bay Street Circuit
16/09/2016 - 18/09/2016
S$78-S$2,128
The highly anticipated Formula 1 Singapore Grand Prix 2016 make its return from Sept 16 to 18. A star-studded line up of performers includes singer-songwriter Halsey and rock band Imagine Dragons in a double bill concert on Sept 18 at the Padang. Don't miss American a cappella group Pentatonix and Kylie Minogue firing up the crowd during the event on Sept 17 to 18 and Sept 16 respectively.
HEADS UP: GREEN LIVING 2016
Venue: Marina Bay Sands Convention Centre
09/09/2016 10.00am - 11/10/2016 7.00pm
Free
Green Living, an eco lifestyle event returns for its second edition with the theme 'Cities of Love'. The event seeks to educate and encourage consumers to embrace an eco friendly lifestyle. Green Living will showcase showrooms with partners such as IKEA, Bosch and Lutron to offer an insight on how to create eco-friendly and sustainable spaces. There will also be more than 40 interactive workshops and seminars such as terrarium making by Ecoponics.