Why there's no other option but to be a 'Dragon Mum'
I am a mother of two school-going children. The older one, my son, is in Primary Three and my daughter is in her last year of pre-school.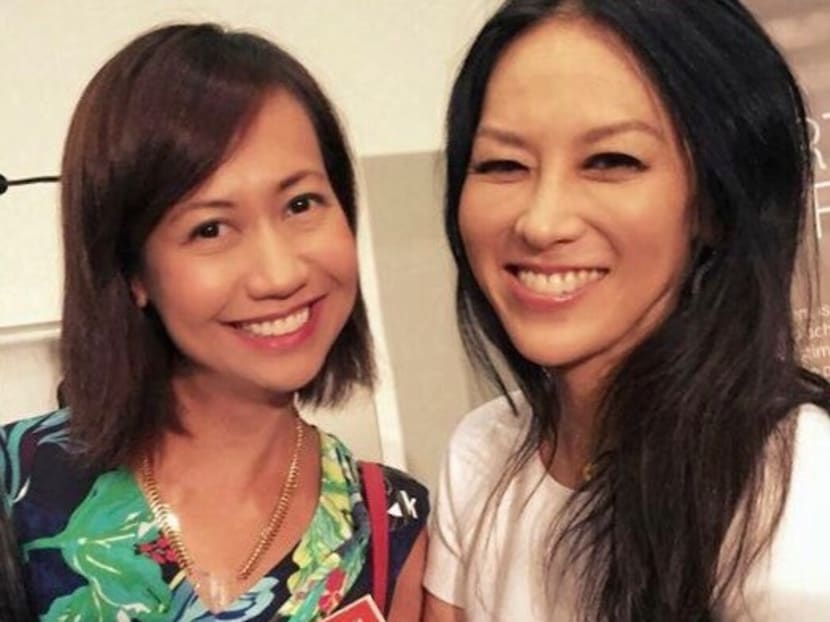 I am a mother of two school-going children. The older one, my son, is in Primary Three and my daughter is in her last year of pre-school.
I call myself a "Dragon Mum" because it's the easiest way to explain the kind of parent I am.
For those unfamiliar with the term, Dragon Mum is my take on the more commonly used "Tiger Mum". It was popularised by the brilliant and brilliantly misunderstood Amy Chua, a Harvard-educated law professor at Yale University who wrote the book Battle Hymn of the Tiger Mother.
Unfortunately, her detractors — taking her literally — thought that her recollection of parenting misadventures was an Asian-style treatise on how to bring up straight-A scoring, violin brandishing, soulless children who will grow up robotic, abused and needing therapy. Since the book was published, she had received a barrage of criticism on Western media for her questionable parenting "methods".
These included making her daughter stand out in the cold (in reality, just once, and for about two seconds) for refusing to practice piano; not allowing playdates; not accepting anything less than an "A"; and rejecting a hastily made birthday card because it was not up to standard. I personally think that she writes excellent comedy.
I met her a year ago when she was invited to give a keynote at a prestigious learning centre here and like a groupie, asked her to autograph my well-read copy of her novel.
"I hope you don't mind me saying this, but I thought your book was hilarious," I told her. "It gives me hope as a parent. And life!"
"That's the nicest thing I've heard all day!" she gushed and I got the best written message and a selfie with her from that short interaction.
So, what makes me call myself a Dragon/Tiger Mum? Well, I care about my kids, their well-being and development with all the fierceness of a beast.
But I wasn't always so garang. Looking back, I may have been a little naive with my son, K. We started out choosing to take the slow route. To hug, kiss and cuddle at times when other parents were waving flashcards and pointing out A, B, C's on wall charts. We had picnics and travelled with him to exotic countries, showing him the Taj Mahal and walking the Great Wall of China with him.
We thought that reading can come much later and that when it did, it would just "click" for him — like it did for me when I was four, without any Phonics classes or fancy "flashcarding".
But other parties began voicing their concern.
"He's not reading and can hardly write," his teacher worried when K was in Kindergarten.
"He's only five," I responded. "And he can do a little bit of reading and writing ..."
"But not enough to cope with Primary School work when he enters," she told me with a sympathetic shake of the head, denoting my personal failure.
We scrambled around to find ways to speed up K's reading and writing process. He was a good-natured child and although a little flummoxed at his parents sudden rush to have him know how to read, managed to do so just in time before he entered Primary school.
And I succumbed to doing the same for my younger one, albeit at a much earlier age, having "learnt my lesson". For good measure, I added Chinese tuition, Math enrichment, piano lessons, gymnastics, martial arts, swimming and dance every week.
So, there goes my poor kids (mis)led by bad old me, sucked into the never-ending, soul-crushing rat race of our local education system. I had better be careful that they don't end up needing a shrink, never mind the fact that they're healthy, well-cared for and happily active in all that they do.
But what are my choices, really? This predicament is not just my own, and is echoed by so many others.
Option one; a parent could leave their kids to manage reading on their own. Make an effort but not too much (i.e. no enrichment classes outside, because that's "bad"). And if they don't learn in time for Primary 1, too bad; all kids develop at their own pace, right?
But the reality is, if by the time a child is unable to read at P1, he won't be able to decipher instructions on the board, in his textbooks or on worksheets. He will not be able to access Maths problem sums. There is no reading programme being taught at this level, unless your child is identified as a "weak learner" and must then join a special class after school.
Option two: One of my husband's or my parents could homeschool my kids. Never mind that they'd have to leave their full-time job.
Or how about option three: leave the country and pursue some other system of education elsewhere that is less demanding. Maybe try option four: rant and rail at the MOE on social media or write open letters to the press. Yeah, that seems like a legitimate course of action.
Here's the bottom line (one that I did not see as a young parent): There are no easy choices for parents to take.
While many recognise systemic ways that do not work when it comes to education in Singapore, few are looking at real solutions for parents.
As the original Tiger Mum Amy Chua says in her book, "nothing is fun until you're good at it".
Our education system — where being the best at something harnesses great rewards — is rooted in this and can obviously seem "not fun" most of the time.
Hence the real reason why so many parents yearn for their child to excel — so that what used to be a struggle becomes second nature and eventually leads to joy.
And thus for my kids, I'll keep on being, unapologetically, the Dragon Mum.
Ana Ow is a full-time copywriter and freelance writer who has authored pieces ranging from travel to parenting.