Into the wild: Should safaris be luxe or not?
SINGAPORE — If you are hankering to get out of the Lion City and into real lion territory, you are not alone — safari travel is on the uptake among Singaporeans.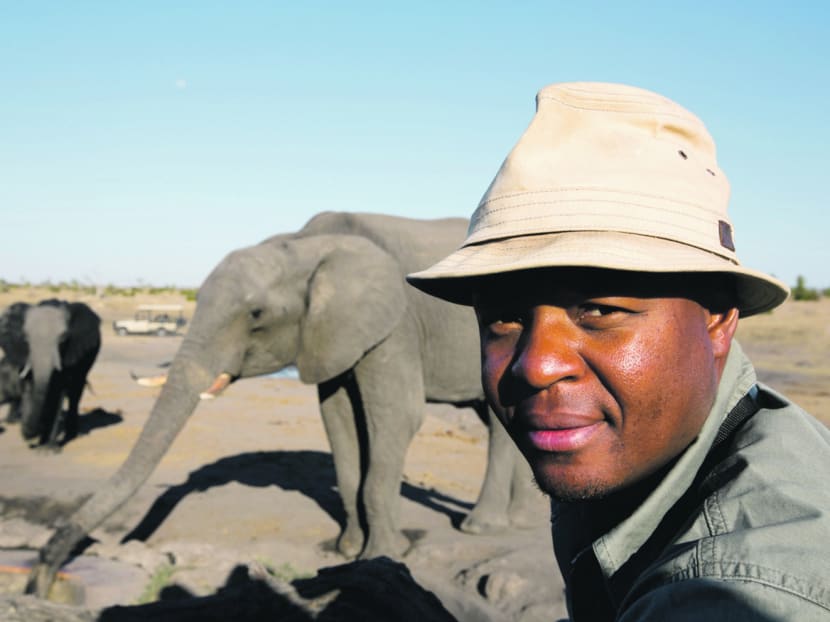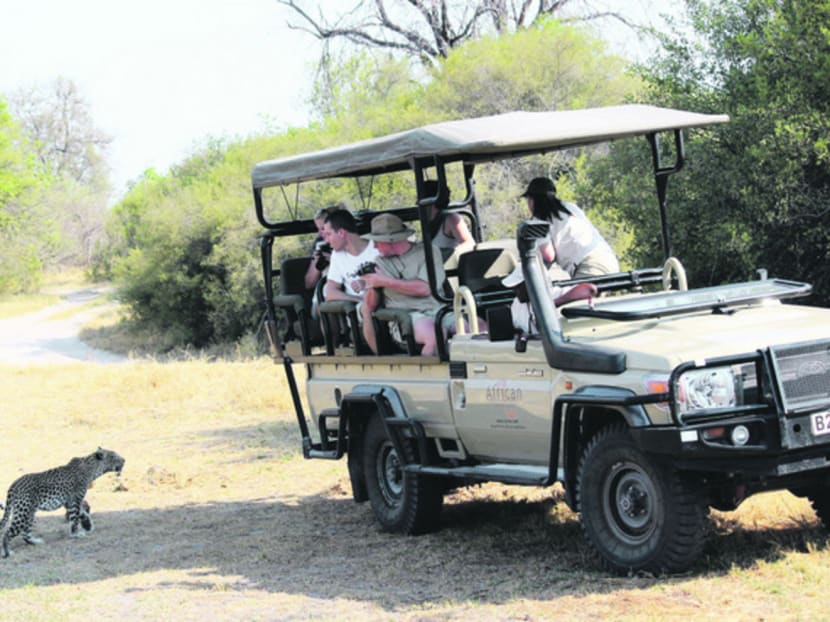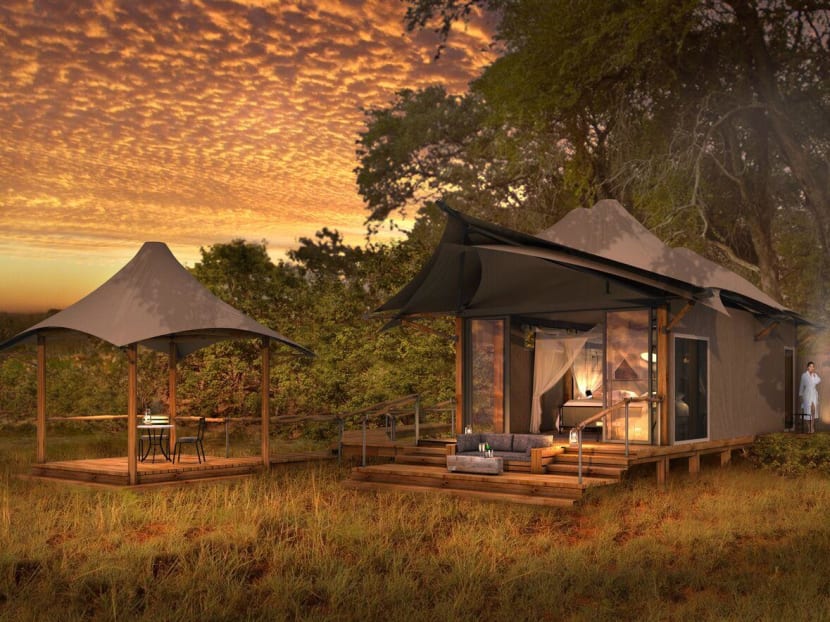 SINGAPORE — If you are hankering to get out of the Lion City and into real lion territory, you are not alone — safari travel is on the uptake among Singaporeans.
But what travellers really want are not run-of-the-mill safari trips — rather, they are seeking customised tours and luxury options.
Bespoke luxury travel organiser A2A Safaris' Victor Dizon said that the company opened in Singapore in 2013.
"The volume of clients to Africa tripled in 2016, and enquiries from Singapore and the rest of Asia have been continually increasing," he said.
Chan Brothers Travel, which offers seven African programmes including customised safari-themed tours to South Africa, Kenya and Tanzania, 
has witnessed a "surge in popularity of our safari-themed tours this year, with a 20 per cent increase in uptake compared with last year, and this demand looks set to continue," said marketing 
communications executive Justine Koh.
Demand in 2016 matched the previous highs of 2013 after the World Health Organisation declared an end to Liberia's Ebola outbreak, she said.
On safari, you might witness a lion taking down a zebra, elephants at a watering hole, or herds of wildebeest migrating. Costs vary widely depending on the country, season and level of luxury, say travel operators.
African safari tours generally cost upwards of $2,600 from Chan Brothers, whose experts say that fitness levels and the experiences travellers want must be taken into consideration as options range from "soft adventure game drives" to "hardcore walking safaris with overnight lodging".
Dynasty Travel is also witnessing increased demand for the safaris they offer — not just in Africa, but also in Sri Lanka and India, where you can see leopards and tigers closer to home.
Alicia Seah, director of the company's public relations and communications department, said that safaris are ever-popular, especially among multi-generational families.
Beks Ndlovu, a renowned safari guide and chief executive of his company, African Bush Camps, was in Singapore last month as an invited guest of A2A Safaris.
"Demand is growing as people demystify Africa. I see a very positive future," he said. "It now boils down to how we manage and curate this product so that it doesn't become over-commercialised to the extent that it is damaged."

Ndlovu, who has been guiding tours since he was 18 and was named one of Conde Nast Traveler's Top 25 best safari guides in the world, is passionate about why people go to Africa, and does not want luxury to lead the charge.
The 40-year-old has seen how the safari industry has developed. Twenty years ago, he said, a safari was about "being with the best naturalist, out in the bush". Today, years later, "luxury has become the new word, where it is about the size of the tent and the size of the room, his-and-her basins, the spa".
Ndlovu started his first camp in Zimbabwe 10 years ago.
"I had this vision of creating a camp that would be a guide's haven; that would attract guides and naturalists from all over Africa who were very passionate about Africa," he said.
"I think typically, when people watch documentaries, they see big herds of zebra and wildebeest migrating across the plains. Yeah, sure. That is east Africa. (But) a safari to me today should be about the journey. It's about experiencing something deeper than just the surface."
He encourages travellers to think about "the magic of Africa" rather than just the wildlife aspect of it. He recommends exploring "the warmth of the people in Africa".
"To me, it's very important to weave that in as part of the journey — meeting people in Africa and learning a little bit more about their cultures, their backgrounds, where they come from, and what it is that inspires them. I think that completes a safari," he said.
He now has nine safari camps in Zimbabwe, Botswana and Zambia. As one of the industry's most respected guides and conservationists, Ndlovu was also very vocal in the controversy surrounding the trophy hunting and killing of Cecil the lion in 2015.
But in the near future, he said: "I think there's a very good chance that we will see safaris return to how they really started. People are realising that the frills can be had anywhere. People don't necessarily want to be paying huge amounts of money for accommodation. They want to pay for the experience."
Apart from his love of wildlife, what keeps Ndlovu devoted to safaris is the way in which tourism benefits local communities.
"I believe there is a very positive change happening throughout Africa as a result of tourism. I have seen the support levels that tourism is able to give to local communities — the difference in people's lives. That, to me, is very exciting and keeps me wanting to grow the business and do a lot more," he said.
As part of his conservation work, his camps support local communities, such as women in Hwange who make jewellery from recycled paper beads. African Bush Camps buys their products and sells them to visitors.
"It's about teaching people to come up with sustainable projects that are income-generating, opening up markets for them and making sure that those are viable and sustainable, as opposed to having people be dependent on handouts and aid," he said. He also runs educational and scholarship programmes that benefit about 350 children and young people a year, and is a key player in the recently established Conservation And Wildlife Fund, which lobbies governments and raises awareness about the plight of wildlife.
"There is a huge element of education in the (safari) process as well," Ndlovu said. For example, safari tour participants may never have taken an interest in, say, birds. "They'll even tell you: 'Don't worry about the birds. I'm not really that interested in the birds'," he said.
But, he said, by the third day, they are so enamoured of the experience that they want to "stop and look at every single bird" thanks to the diversity of the wildlife in the area.
He added: "When people visit us, they will, at some point, get some kind of engagement, or at least some kind of education, on why it's important for us to conserve what we're looking at for future generations."