15 out of 19 leaders consulted chose Lawrence Wong as top pick to succeed PM, with no close second: Khaw Boon Wan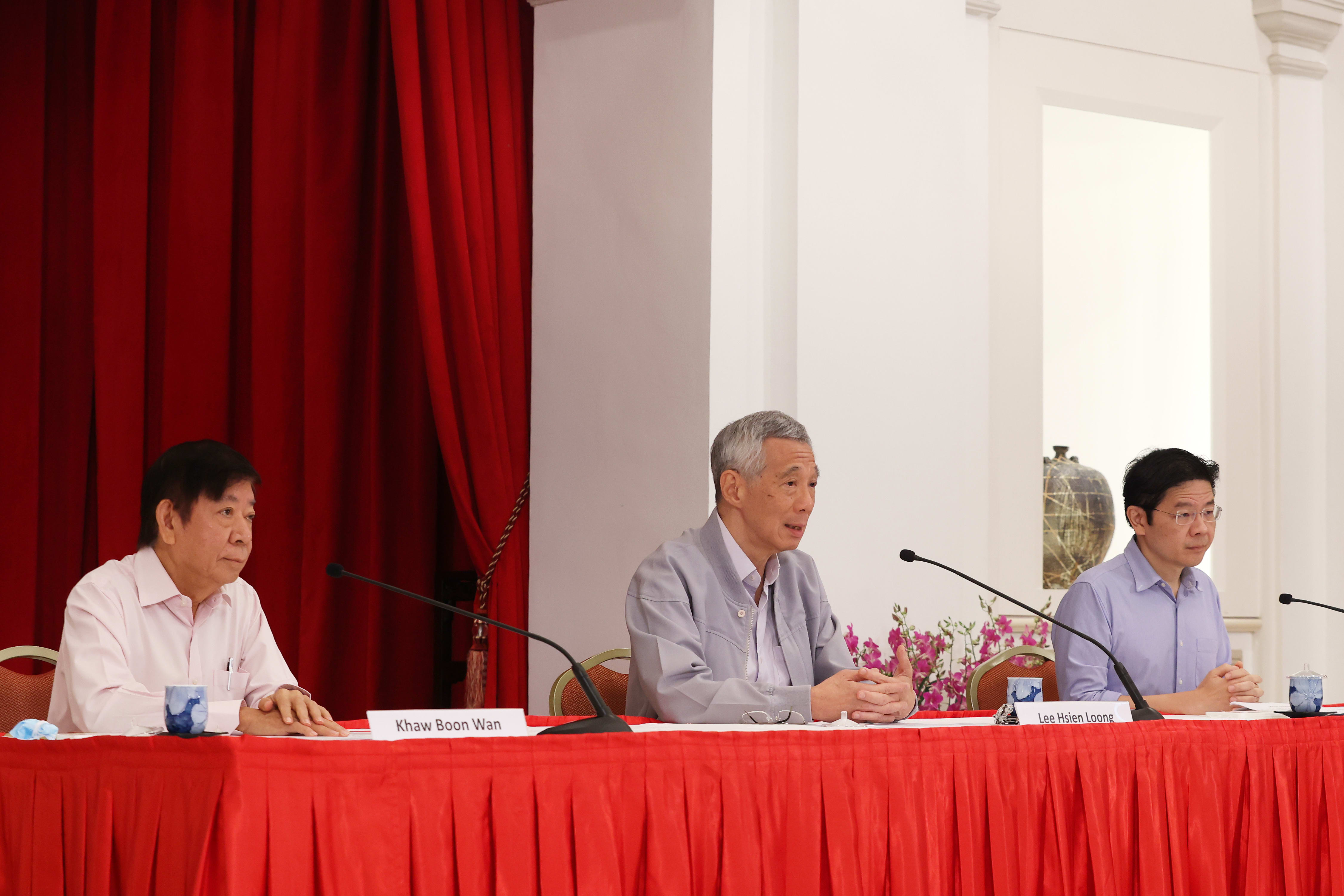 A total of 15 out of 19 individuals canvassed chose Finance Minister Lawrence Wong as head of the fourth generation leaders. 
The group that was asked for their opinion was made up of 4G leaders, Cabinet ministers, Speaker of Parliament Tan Chuan-Jin and labour chief Ng Chee Meng. Prime Minister Lee Hsien Loong and, Senior Ministers Tharman Shanmugaratnam and Teo Chee Hean were excluded. 
None of the other names put forward for the role had garnered more than two votes, said former minister Khaw Boon Wan who was asked to facilitate the process.
Stakeholders were interviewed individually for their views on their preferred choice other than themselves, and asked them to rank the potential candidates in order of their preference. The interviews, which were carried out over three weeks, took up to an hour, said Mr Khaw. 
When asked why the process to choose a leader was different this time and not based on the views of a small group of key ministers as was done previously, Mr Lee explained that he wanted the 4G team to reach a choice of a new leader "in a way which fosters consensus and trust".