2 firms issued stop-work orders, fined over 'appalling and unacceptable' work site conditions: MOM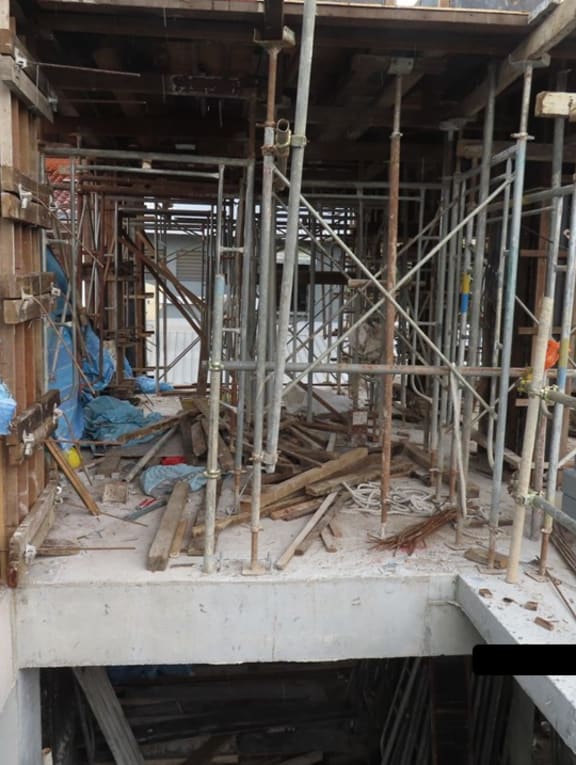 Two firms here have been issued with stop-work orders and fined after recent inspections found unsafe conditions at their worksites, the Ministry of Manpower (MOM) said in a Facebook post on Thursday (Aug 4).
The two companies, CAD Associates and KHC Development, were handed fined amounting to S$21,000 and S$20,000 respectively.
Mr Sebastian Tan, MOM's director of occupational safety and health inspectorate, labelled the conditions at the two worksites as "appalling and unacceptable" and called on contractors to step up their efforts to keep worksites safe for workers.
Among the breaches found at the two worksites were:
Lack of effective and adequate fall prevention in place, such as having barricades and proper work platforms, for people working at heights
Lack of barricades and toe-boards at the sides of raised working platforms, risking loose materials falling over the edge and injuring workers below
Lack of safe access for workers to get to higher work areas
Worker seen jumping from the rooftop onto an external scaffold, which could result in him tripping and falling from height
Unsafe makeshift platforms posing imminent danger to workers crossing over the area
Scaffold erected by untrained workers, placed in an unsafe manner on the next roof, with unsecured access onto the scaffold
Usage of unsafe work platforms that had missing sole plates, lack of proper access, unsecured decking, and missing toe-boards and guardrails