As Covid-19 cases surge abroad, Singaporean travellers make adjustments to their trips, take extra precautions
 As Covid-19 cases are once again surging in parts of Europe and South Korea, travellers from Singapore who have planned their highly anticipated holidays abroad via the various vaccinated travel lanes are making adjustments to their trips and taking extra precautions in a bid to stay as safe as they can.
Booked a caravan to explore
Insurance agent Andy Tan, 30, who went to Germany on Nov 29, cancelled his pre-booked car rentals and hotel stays there when the "​​situation wasn't very enlightening" in mid-November.
Mr Tan is heading to France next before returning to Germany for his flight back to Singapore. He and his travel companions, his girlfriend and her father, decided that they would explore the countries in a caravan to avoid crowded city areas.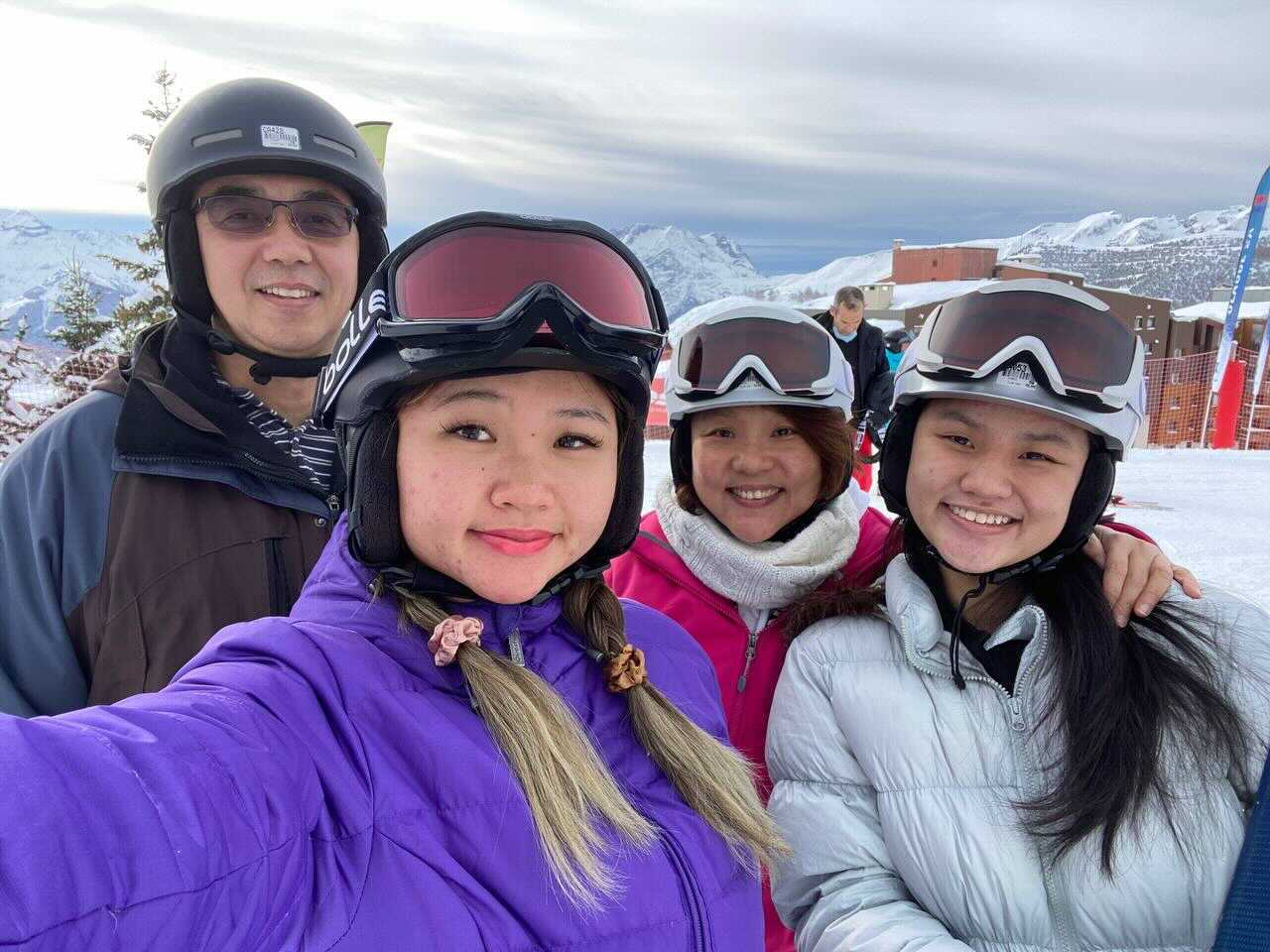 Singaporean undergraduate Ashley Goh (front row, left) on holiday with her family at a ski resort in France on Dec 7, 2021.
Driving to avoid public transportation
Ms Ashley Goh, 22-year-old university student, has been holidaying in a ski resort in France with her parents and younger sister since Dec 6.
Ms Goh said that once their week in the resort is up, they will continue travelling through the country by driving, to avoid crowds on public transportation, "which might be a bit dangerous".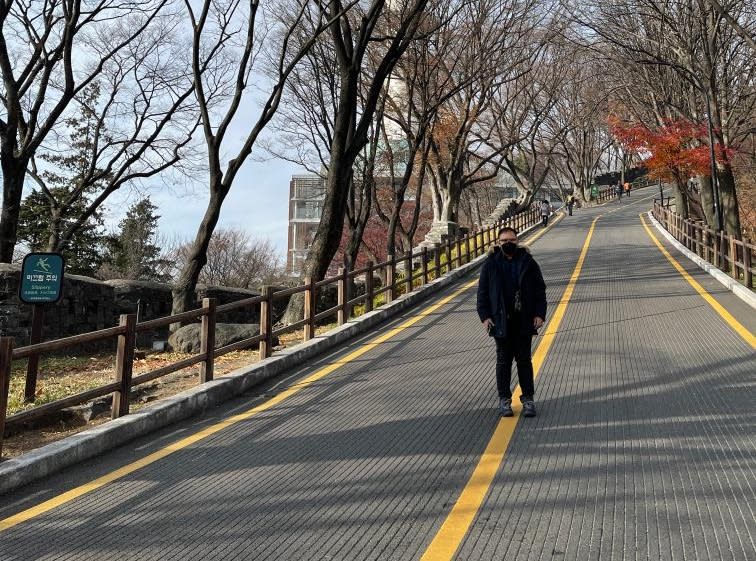 Mr Muhammad Hafiz Mohamed Yasim (pictured) travelled to Seoul, South Korea from Nov 28 to Dec 4, 2021 as the number of Covid-19 cases began to rise there.
Sticking to one city
Information and communications technology associate Muhammad Hafiz Mohamed Yasim, who travelled to South Korea on Nov 28, decided to press on with his plans because the number of cases in Seoul was still standing at around 1,000 a day, similar to Singapore at that time.
However, the 32-year-old and his friends decided to keep their itinerary to Seoul rather than travel to Busan as initially planned, to reduce their exposure to the coronavirus. 
Taking extra precautions
Ms Loo LJ, 34, a compliance officer who has been in the Netherlands since Dec 1 said she and her husband have had three shots of a messenger ribonucleic acid vaccine and they wear N95 masks while abroad whether outdoors or indoors.