Give firms carbon footprint calculator and time to adjust to higher carbon tax, MPs suggest in climate change debate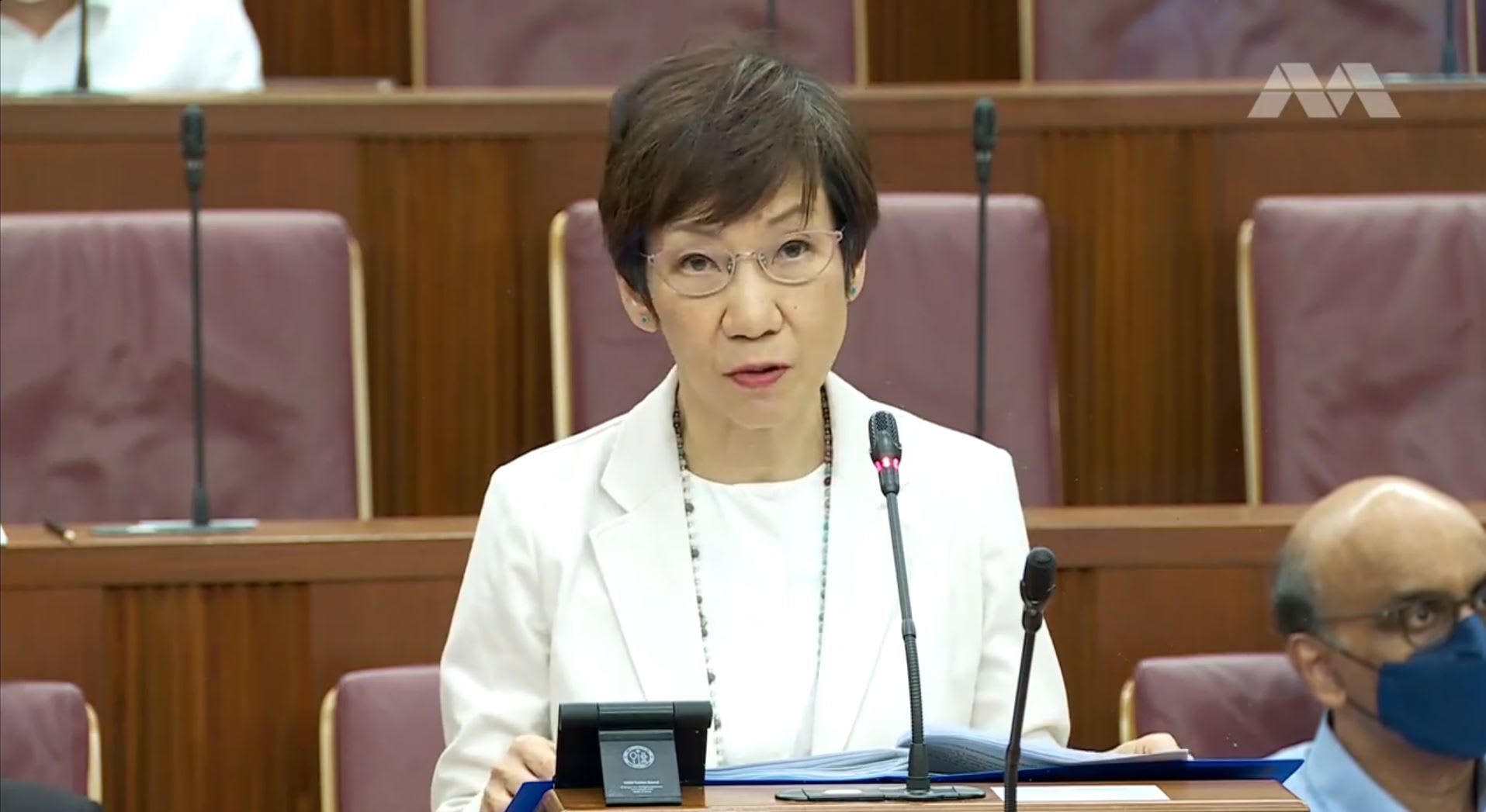 A total of 19 MPs from across both sides of the aisle spoke for more than five hours on how to support businesses and workers as Singapore transits to a green and more sustainable economy during a motion on climate change in Parliament on Wednesday (Jan 12).
Imposing requirements on companies to identify risks of environmental violations within their supply chains, as well as a carbon footprint calculator for neighbourhood shopkeepers, were among proposals heard.
EMPOWERING CONSUMERS TO NUDGE BUSINESSES
Several MPs offered proposals on how businesses could be incentivised by consumers to adopt sustainable practices.
Ms Nadia Samdin of Ang Mo Kio GRC suggested that there be a green loan and bond catalogue to recognise businesses that have undertaken significant sustainability efforts. This would increase their visibility and encourage consumers to support them.
Lobsters tagged with QR codes
Giving an example of lobsters in tanks tagged with QR codes, Workers' Party MP He Ting Ru suggested employing block chain technology to trace the origin of products so that companies and consumers may be alerted if they are from a sustainable source.
For example, the tag on lobsters could inform consumers of where the lobsters were caught and alert them if overfishing is occurring in that area, the Sengkang GRC MP said.
GOVERNMENT HELP FOR BUSINESSES TO GO GREEN
While MPs were supportive of raising the carbon tax to spur companies to adopt sustainable practices, several of them, including Ms Foo Mee Har (West Coast GRC) and Mr Saktiandi Supaat (Bishan-Toa Payoh GRC), expressed concern that the rise could result in higher overhead costs for companies.
Ms Foo called on the Government to give businesses ample lead time to adjust to the implementation of any new carbon tax rates.