Inbound travellers to Malaysia must take Covid-19 test 2 days before departure: Khairy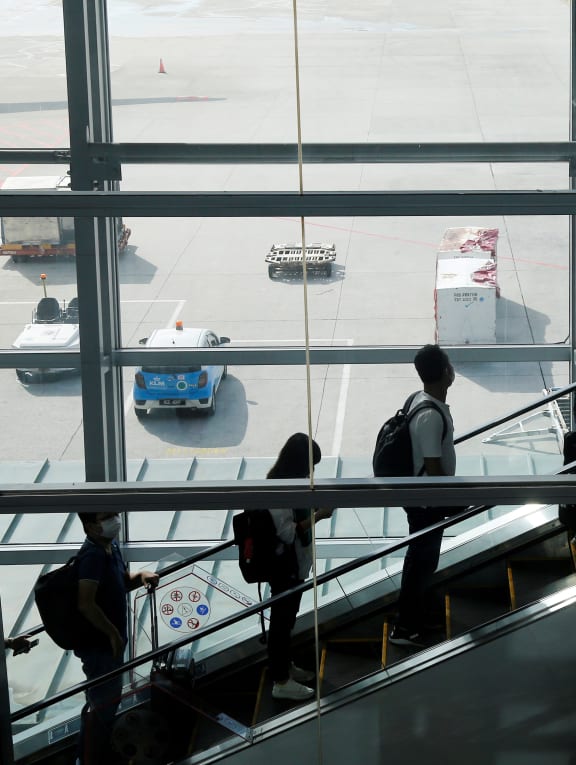 Inbound travellers must take a Covid-19 reverse transcription polymerase chain reaction (RT-PCR) test two days before departing for Malaysia, said the country's health minister Khairy Jamaluddin on Tuesday (Dec 7).
6 categories of travellers
This applies to all six categories of travellers:
Category One (vaccinated travel lane-air);
Category Two (vaccinated travel lane-land);
Category Three (Langkawi international travel bubble);
Category Four (one-stop centre for short-term business travel);
Category Five (individuals from countries where a temporary travel ban is in effect); and,
Category Six (individuals from countries where there is an Omicron outbreak in the community).
Categories one to four travellers are required to take a confirmation test upon arrival in the country and self-test on the second, fourth and sixth day of their stay. They are also required to take an antigen test done by a professional on the third and fifth day.
Mr Khairy said their test results must be reported on the MySejahtera application.
For Category Five travellers (long-term visit pass holders and Malaysian citizens), they will be subjected to additional requirements such as a 14-day mandatory quarantine regardless of vaccination status and screening upon arrival and all through the quarantine period according to standard operating procedures.
As an additional precautionary measure, they will also be required to wear a digital tracking device all through the quarantine period.
For Category Six citizens and foreigners, they will be required to wear a digital tracking device, too, but their quarantine period will depend on their vaccination status.