'It could take up to 100 days': Country Garden Danga Bay lawyer objects to slow progress of Malaysia court proceedings
After the same witness took the stand on Thursday (Aug 4) on the second day of a court hearing involving Country Garden Danga Bay, the lawyer for the property developer protested against the way the proceedings were being conducted.
Mr Leonard Yeoh of Malaysian law firm Tay and Partners said that if each of the 30-odd witnesses were to individually go through their evidence in the same way, the trial could take up to 100 days to complete. He was referring to the plaintiff's examination of evidence that was submitted to the court. 
The case centres around a lawsuit filed by 41 disgruntled property buyers from Singapore, Malaysia and China over allegations that the condominium units of Country Garden Danga Bay in Johor Bahru, Malaysia were not delivered as advertised.
They also claimed that the developer made changes to their sales and purchase agreements after the buyers had signed them.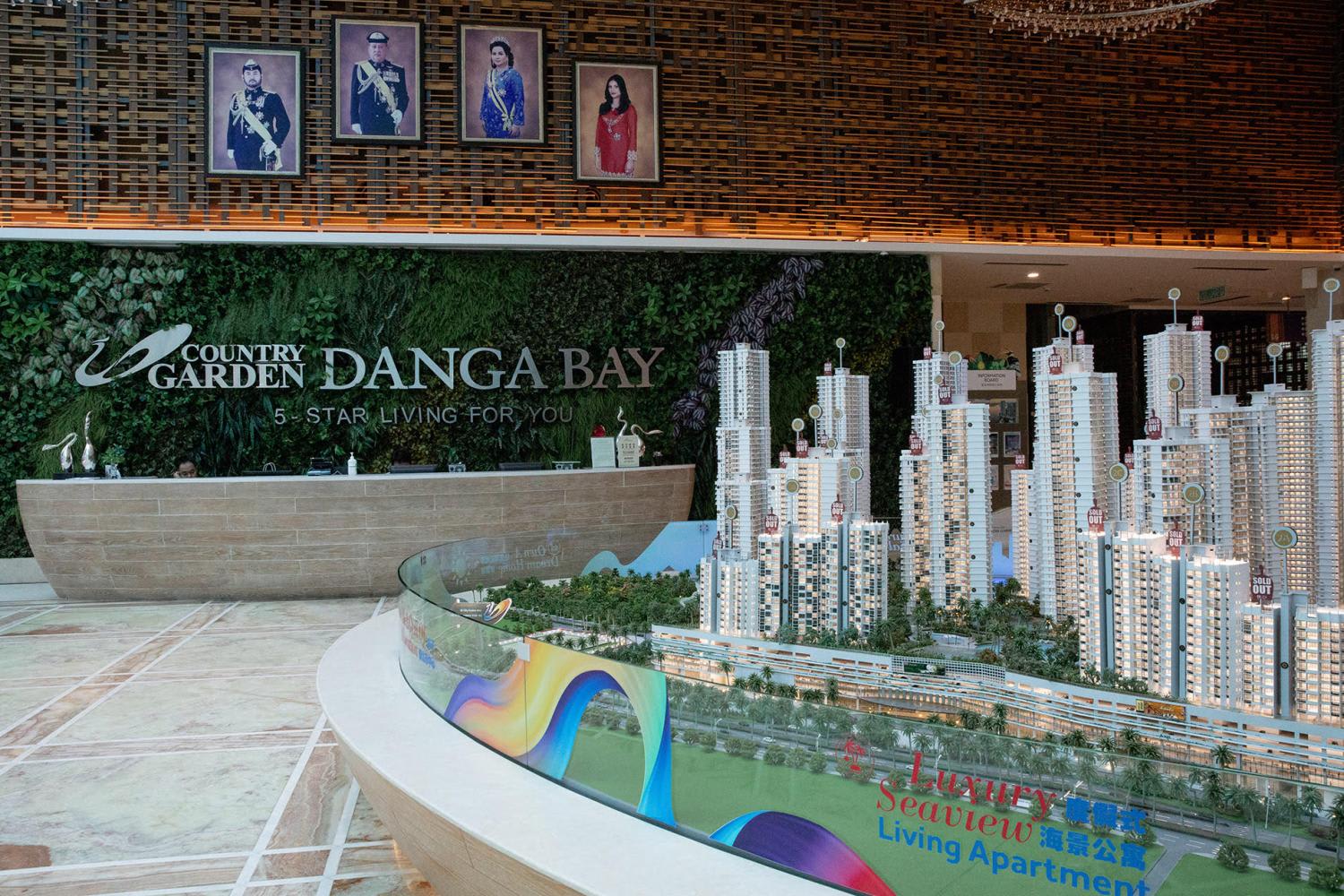 A view of the clubhouse area of Country Garden Danga Bay condominium complex in Johor Bahru, Malaysia.
It is believed to be the largest case so far to be brought against the Johor developer, which is a wholly owned subsidiary of its parent company in China.
When the trial began at the Johor Bahru Civil High Court on Wednesday, much of the proceedings involved the marking of evidence for use in the trial. 
One of the plaintiffs Soh Hup Ping, 54, a self-employed Singaporean, was called for examination by the plaintiffs' lawyer Viola Lettice DeCruz and to identify documents to be produced before the court.