Johor Baru businesses await revival after Causeway reopens, Singapore visitors not returning fast yet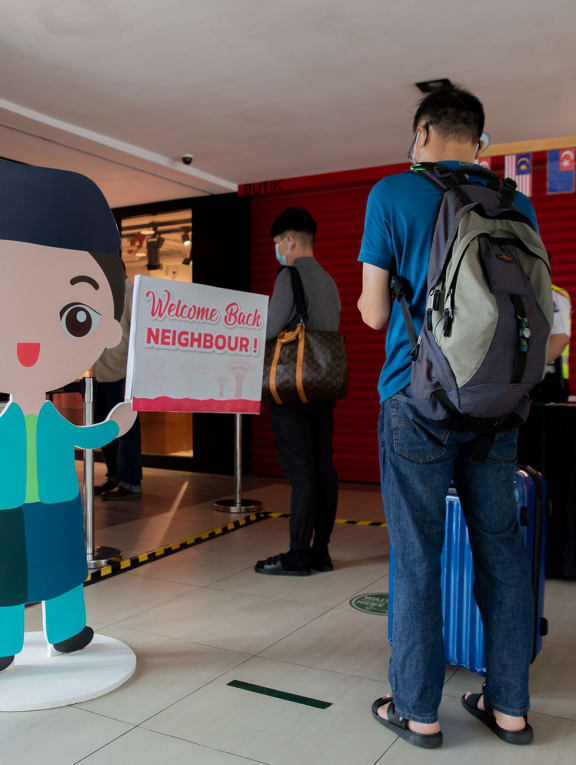 JOHOR BARU — Shopkeepers around Johor Bahru City Square mall who spoke to TODAY on Friday (April 1) shared their hopes that the reopening of the two land borders between Singapore and Malaysia will increase human traffic and revive businesses, which have been pummelled by Covid-19.
Ms Joyce Lim, purchase manager of distribution company Sunrise that runs a chain of convenient stores, said that the company had to temporarily close some of its convenience stores to cut losses and that business dropped 95 per cent after Malaysia imposed a movement control order in 2020.
Mr Nick Gan, 26, owner of Umami Softserve, is looking forward to visitors from Singapore to help boost business. The ice cream shop is located in Johor Bahru City Square, which is opposite the Bangunan Sultan Iskandar immigration centre.
By 3pm on Friday, the ice cream store had around 10 customers, about double the usual four to five customers.
Another entrepreneur Xenos Ng is giving his food-and-beverage businesses "about six months" to pick up for the same reasons. The Replacement cafe that he opened up in 2017, for instance, saw absolutely no sales when Malaysia went into lockdown in March 2020, as more than 90 90 per cent of its customers are Singaporeans.