Otter population up sharply but still manageable, say experts who urge public to learn to co-exist with them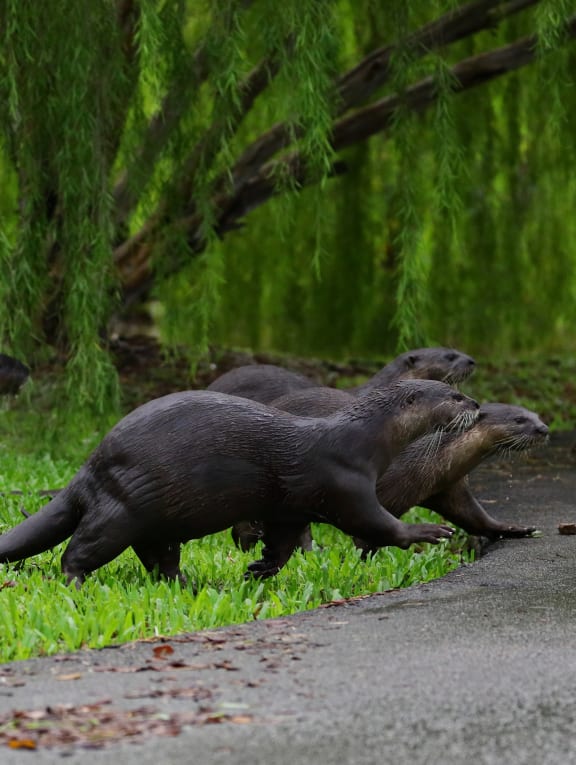 Otter population doubled
The population of smooth-coated otters in Singapore has nearly doubled to about 150 in the past four years, but the founder of a group that tracks the endangered mammals said that it has not reached the point where it is a matter of concern.
People asking for otters to be culled
Mr N Sivasothi, a biological scientist from NUS was commenting on an incident first reported by TODAY on Wednesday where a visitor to Singapore Botanic Gardens was bitten by a group of otters, which led to calls by some people on social media for the creatures to be culled.
Mr Sivasothi, known to many as "the Otterman", said: "Why is culling the first word people think about? This is being put forward by desktop warriors, not people on the ground, who don't know the science of wildlife management."
GROWING, BUT SMALL POPULATION
Dr Adrian Loo, the group director of wildlife management at the National Parks Board (NParks) said that there are only about 150 otters in about 10 families.  
Mr Sivasothi credits the population increase to the success of Singapore's greening efforts that have provided an ideal environment for otters to thrive.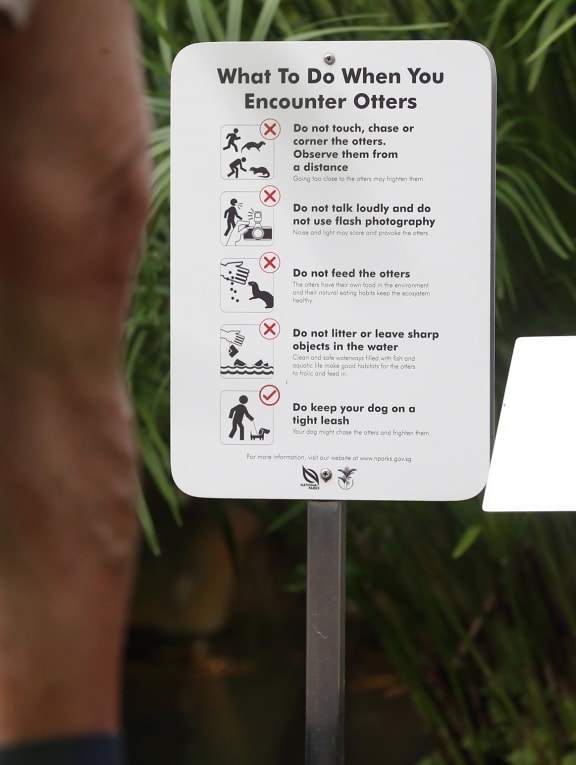 A sign advising visitors on what to do should they encounter otters is seen at the Singapore Botanic Gardens on Dec 7, 2021.
LEARNING TO CO-EXIST
While the population of otters in Singapore is still relatively small, Mr Sivasothi said that the likelihood of humans crossing paths with them will increase as the nation progresses with its City in Nature goal.
However, while the infrastructure might be shaping up to meet this goal, its citizens are "not there yet", Mr Sivasothi said.
CUTE BUT WILD
Other environmental and animal welfare groups said that the onus is on people knowing how to behave when they encounter a wild animal. Ms Aarthi Sankar, executive director of SPCA, said that it is important to keep a distance from wild animals and stay calm if you encounter them and remove yourself from the situation. 
"Most often, we forget that these wild animals are scared and stressed due to the loss of natural habitat. It is best to admire wildlife from afar and with respect."